Project Highlights
To attract buyers online, the company wanted a website where customers can easily view the available houses and their blueprints in order to take the next step in renting/purchasing. Since the client want to craft a unique experience for their visitors, here are some of the features and technicalities and design elements we included while designing their website: 
Heavy pixel-perfect graphics

Optimized page load time

Responsiveness

Attractive color scheming

Smooth website navigation

Enhanced user experience, and more.
Project Overview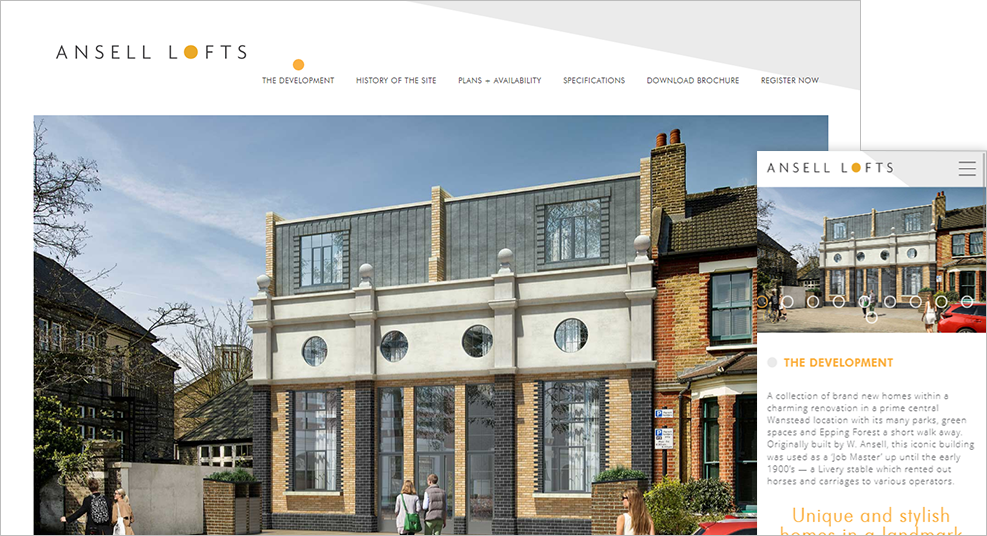 Graphics and Font
The client wanted the website to be pixel perfect as it's a visual representation of their scenic apartment buildings. To reach their expectations, we made their website in accordance with image size, pixels, fonts and other graphical elements. The images were enlarged to fit the website frame so as to showcase the grandeur of the property.
Intuitive and User-friendly
We made the website responsive to ensure that the device's screen doesn't affect the website layout or image quality. Users can navigate through the web pages swiftly without having to figure out 100 things.
Page Layout
To separate different types of details of the project such as building images, blueprints, brochures, and plans and availability, we added hierarchical pages with proper sections so as to make it easier for their customers to understand their offerings.
Outcome
The intuitive and user-friendly design, pixel-perfect images on the website gives customers a feel of a renewed lease with historic uniqueness of the client's property.