Project Highlights
The client needed a system that would streamline all of their branch operations, appointments and records for patients. Rather than giving multiple clinics an access to their CRM, they wanted a portal with separate accounts for all the clinic accounts with restricted access to the data.
Other requirements were: 
Custom Dashboard

Dynamic Filters

Documentation

Messages and Target List
Challenges and Solutions
Custom Dashboard
They wanted to provide a dashboard view that would display full description of appointments, patients' details, and other information, if any.  Along with this information, it should also include patients' previous visit records if they had visited on a specific date a year ago.
So, we added a custom dashlet on the dashboard for patients who may have visited on that particular date, before a year, along with the comprehensive view of the dashboard as specified.
Dynamic Filters
They wanted dynamic filters with sorting and pagination functions. These should also help to view different appointments via dashboard.
We had dynamic filters as available in the SuiteCRM. To view a particular appointment, we allowed users to filter out appointments at dashlet without going to the appointment page.
Messages and Target List
To  send notifications, appointment confirmations, and reminders to patients, the clinic should be able to have a ready list of patients filtered by different variables along with predefined message modules. So they needed a way to make this list for all the patients that they needed to notify along with the already generated message.
We provided a special Target List feature where the clinic admin can add all the patients that they have to notify. For predefined messages, it would be like a feature that would save the messages as templates and can be used later while sending.
Documentation
Along with all other patient information, their digital file also had to be filled in with consent forms.
We enabled each clinic to upload their own consent forms (PDF) and select them based on patients' treatment.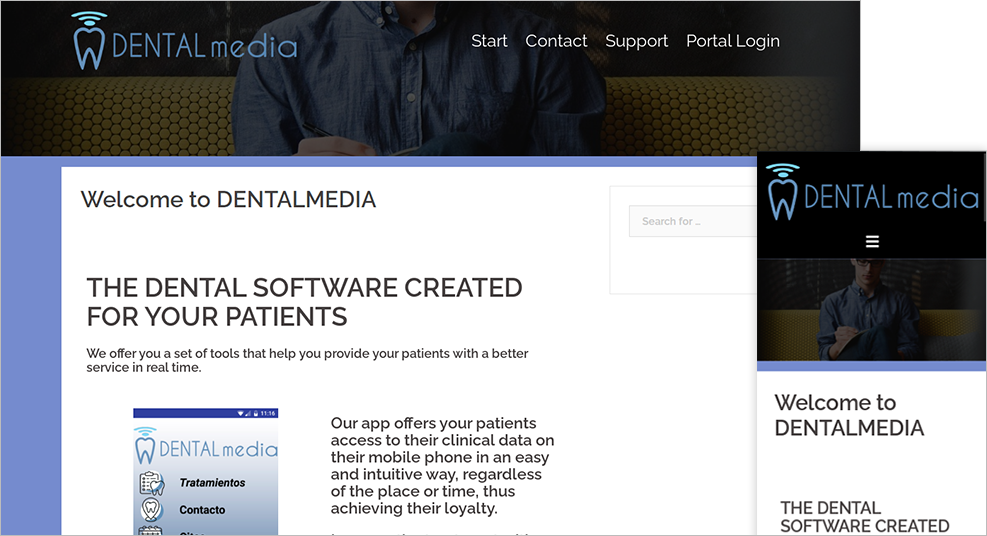 Check out the Dental Media software.
Outcome
Connection to the portal redefined the way all the roles of their clinics functioned. Rather than having to scroll through medical records of all clinics for the day, anyone can get the required details with one single click or search icon.

A separate login system and access to the portal ensures data protection and privacy are not compromised.

The portal reduces their tedious activities, streamlines appointment scheduling with seamless communication.