Project Highlights
Since the client offered custom solutions, they wanted to update their website with new features and customizations. To help them, we migrated their Odoo website from Odoo V8 to Odoo V11 [latest at that moment]. As the Odoo V8 website was also configured by the Biztech team, the remodeling process was swift. We also redesigned certain aspects of their website, including:
Integration of multiple domain themes
Product Configurator tool
Shipping process
Custom calculations
Weather tracking integration
Supplier portal for instant data export
Our Solution
Product Configuration
The client wanted a product configurator that would allow customers to define their flag specifications to get the product they want. They also intended to build a feature that would allow customers to upload files along with the designs they want on the flags.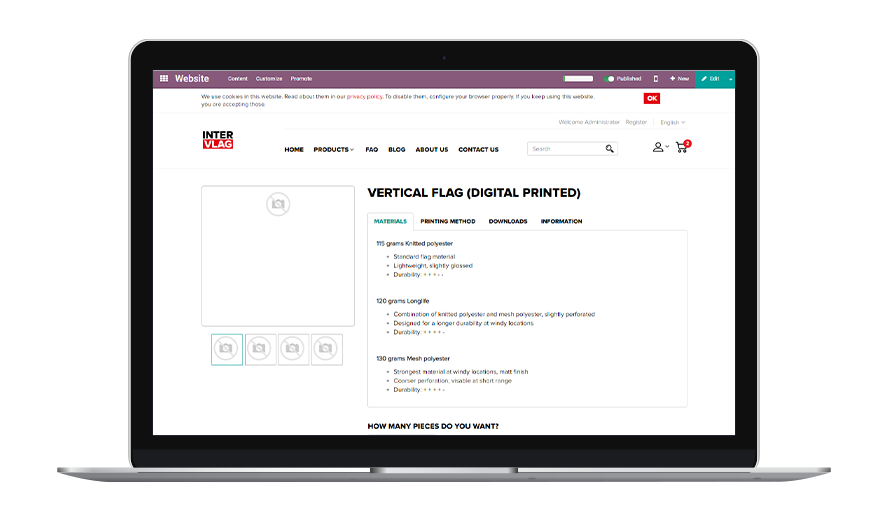 To meet these requirements, we implemented a Product Configurator tool that allows customers to create custom flags of various types and attributes including shape, material, size, finish, direction, quantity, etc. Custom designs of their flags can be uploaded from the upload section.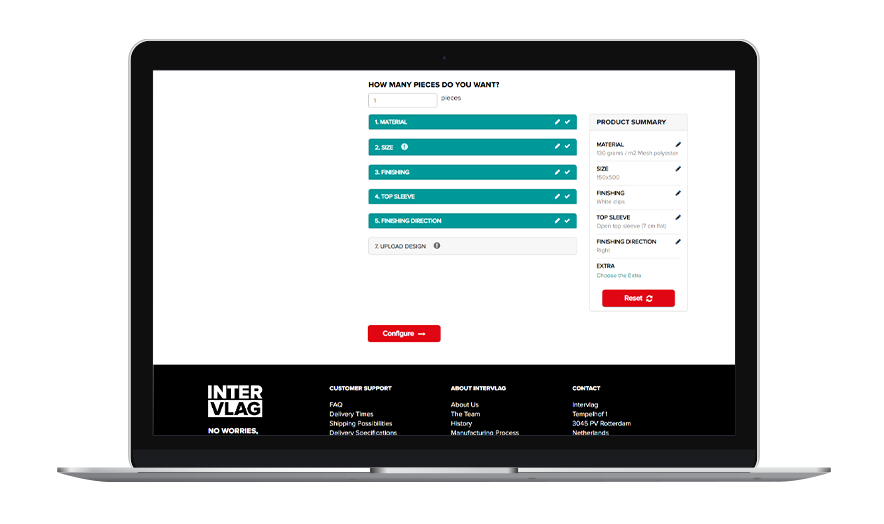 Simplified Shipping Process with auto calculation
The client had different shipping processes, such as Same Day, Rush, and Standard, based on delivery dates and products. We, therefore, bifurcated them on the basis of the product availability and date along with their final price by integrating the DHL Parcel Shipping extension.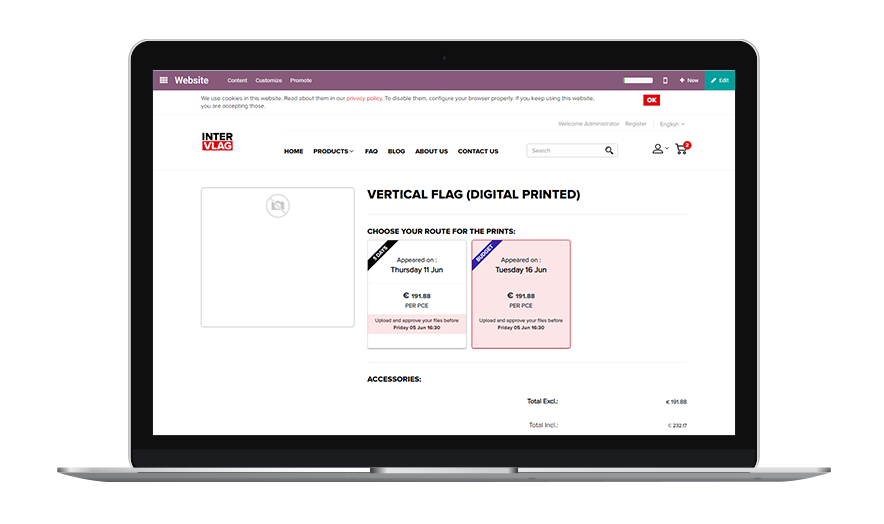 In order to calculate the prices, the client had a tool to calculate the final price of the order. But it was complicated to take into consideration the custom values, so we created a calculation tool that works on supplier prices and allows them to add end-user prices.
Weather Tracking Integration
To help customers, they wanted to track if the weather is suitable for putting up a flag. We thus integrated BetterWeather API into the website to help their customers identify the right weather for flag erection. Using the device's current location, the API detects the weather of that specific location at that particular time.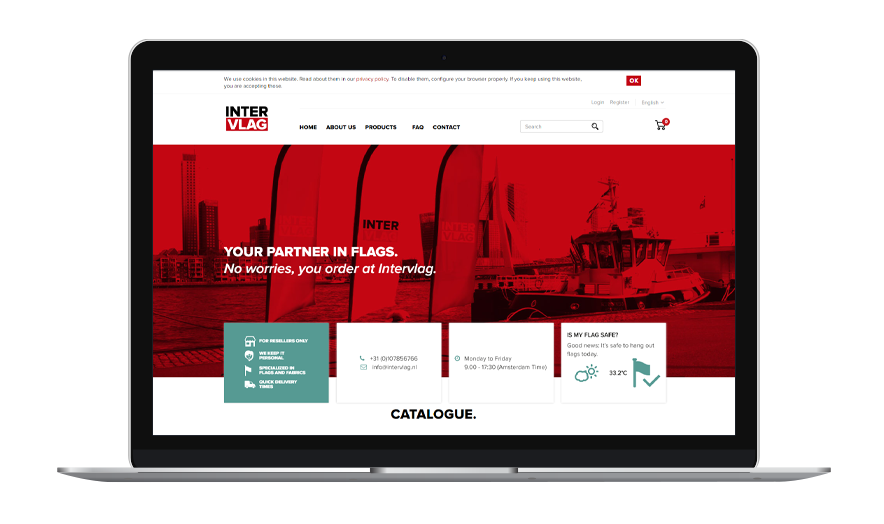 Supplier Portal for Data Export
It was a bit daunting for our client to inform the suppliers about the requirements every time. In order to make this process quick and error-free, we developed a separate supplier portal that would immediately notify the supplier of the new requirements and allow a quick export of design requirements in CSV format.
Outcome
The revamped website, configuration features, auto calculations, rapid export, and other changes helped Intervlag with fast delivery, improved services, and cater a huge customer base.