59.3 million.
That's the total number of fantasy sports players in the USA and Canada alone.
Fantasy sports is a lucrative industry and therefore many international and regional corporations are dabbing into fantasy sports app development. 
If you are one of them then you have landed on just the information you need!
This blog aims to explain how a fantasy app works and what you need, to build one.
Content Table
How the App Works?

Revenue Model

Pre-development Strategy

App Building Process

Mistakes to Avoid While Developing

Must-have Features

Technology Stack

Latest Trends
How the App Works
Users assemble virtual teams of real players of a professional sport such as cricket, hockey, football, kabaddi, etc. These teams compete based on the statistical performance of those players' in actual games.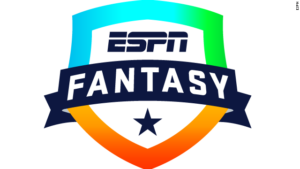 Source: ESPN
Here's what happens in the game – 
Choose the Match: After login and OTP verification, users select a match of their choice.

Form a Team: the next step is to form a team as per the requirements of the game. For instance, if a user selects cricket, they need a team of 11 players. There are many ways to form a team. Most prominently used ways are Serpentine, Auction based and offline drafting.

Captain: the users select a captain of the team.  

Team Management: users can modify the team they created at any point during the game.

Reward Distribution: players receive points as per their performance. The team with the highest points is the winner.
Understanding the Revenue Model of Fantasy Sports App
Do these app owners earn money? Yes. But how? Let's find out. Once you have your app, you can utilize these strategies to monetize your fantasy sports app.
Advertisements: mobile advertisement is one of the most profitable revenue models for fantasy sports app. CBS, Yahoo, Disney earn a huge amount of their earnings through advertising. In this, the app owner displays commercials inside the app and gets paid from the ad networks. The amount depends on the genre of the app and the kind of ad unit. For example, the average revenue of rewarded video ads per impression in the US is $0.02. 
Merchandise: another way to earn is by selling merchandise. You can charge for custom t-shirts with a photo of famous sports players.
Freemium: in this model, the users can download the app for free but they can get complete access to advanced functionality only after they make a purchase. You can utilize this approach where you give additional features, ad-free gaming, etc. only to paid users.
Participation Fees: you can earn by charging participation fees from the user. Two popular fantasy sports apps named DraftKings and FanDuel, organize contests and charge a participation fee for the same. Most of their revenues come from these cash-prize contests.
Pre-development Strategy
Before you begin with the development process, make sure you have these things sorted.
Define your objectives: you have decided to build a fantasy sports app. Great! But what are your goals? Do you want to emerge as an innovator who has unique features to offer? Or you want a loyal customer base? Or is revenue-generating your priority? Prioritizing objectives will help you start the right way and pick the right team for app development.
Analyze competitors: begin with companies who are into this industry. Study what they offer, what the features are, what is their app design like. This will provide a clear understanding of the industry scenario. Secondly, this will help you know your competitors' strengths and weaknesses. You can always make competitors' weaknesses your strength and attract more users. Analyzing competitors doesn't mean you should copy what they are doing. Observe them and come up with the best creative ideas.
Market Research: R&D is a crucial pre-development strategy. Conduct in-depth research, evaluate the demand and take necessary decisions like deciding the type of fantasy app. Here are a few common fantasy games.
Daily and weekly games

Games based on scores

Different conceptual-based games

Multiple league-based games
Next, you need to decide the type of sport you want to focus on. There are different options available such as cricket, football, baseball, golf, and so on.
Market research will even give you an idea about your target audience. This will help you create and market the app that will resonate with the target group. 
Unique selling proposition: think of one thing that will set you apart in this growing industry. It could be anything, a promise to deliver the best gaming experience, or functionality that a user won't find in other apps.
The App Building Process
Wireframe: The first step is to wireframe the app. Wireframes are digital sketches denoting the rough layout of your mobile application, and the flow between the screens. A good wireframe includes image and place holders, buttons, screen, and other page elements, navigation areas on the app, and possible actions that the user might carry out. These sketches will help the designers and developers to envision the product. 
Pro tip: the best way to create a wireframe is by walking in the user's shoes. For instance, think this way, as a user, if you are at the home screen of an app, what next action will you take? 
Defining Back End: Backend is accountable for making a dynamic and robust architecture for your application. The core of backend architecture includes a database, server, software, and operating system.
> Server – backend server provides resources such as file storage, database, and encryption that the networks need to operate as a mobile app hosting platform. 
> Database: when a user asks a query on the app, it is the job of the database to solve it. 
> Middleware: it is software that works on the server which connects an application's frontend to its backend.
For the backend, the last thing you need to know is API. Back end development is impossible without API. An application programming interface (API) is a set of tools, definitions, and protocols for integrating application software and services. It plays a crucial role in integrating applications, software, database, and services seamlessly.
Front-end Development: Front-end development is the client-side of development — app features and all design elements that a user can see, touch, and engage with. The programming languages necessary for front-end development are HTML, CSS, and JavaScript.
When developing the app, these are some common mistakes you need to avoid:
Skip app testing – if you want to build an application that is scalable and accessible across multiple platforms, testing is necessary. Many enterprises, after the development, jump directly to launch their apps. Make sure you do not make this mistake. Before launching, test for the app's functionality, usability, and consistency. If there are any issues you can resolve them before the app goes live.
Focusing more on design than user experience – app design is important, of course. But what's the use of a beautiful design if it lacks an equally good experience. For this, ensure that your design has smooth navigation, is responsive, and the page load time is on point.
Not creating an MVP – MVP is a version of your product with just the basic features to satisfy early customers who will provide feedback for future product development. For instance, to begin with, you can create your app with some basic features like log-in and create a team and keep advanced features like push notification in the later stage. Failing to create an MVP can increase the cost if the product fails. 
Want to know more about the development process?
CTA: Schedule an Appointment
Features to Make Your App Great
Features of fantasy sports app fall into two categories:
Application features (Frontend/mobile app)

Admin features (Backend/administrative area)
Application features
Registration: New users can register and login to the application using their username, email ID, phone number, password, and referral code from friends.  
Search: A user can filter a search by Matches, Sports Type, or Match Category.  
Contest: this feature enables the users to create a contest, see their contest listing, and select team players.
User Profile: This includes details of a registered user, total matched played, joined or created leagues, rewards, etc. 
Create and Join Leagues: Users can join various available leagues to participate in the ongoing competition. They can even create their specific leagues and invite their friends to play.
Scoreboard: To display the live scoreboard of an ongoing match or league.
Team Management: It helps users modify the team to satisfy their gaming strategy.
Reward Points: This feature enables users to make any in-app purchases.
e-Wallet Integration: With e-wallets like Paytm, Amazon Pay, Payzip, etc. the users can transfer their earned cash prizes directly to their bank accounts. 
Push Notifications: This feature allows you to send users offers or updates related to the league activities.
Admin features
Admin Login: Allows admin to log in to the admin panel by entering the username and password.
Role-based dashboards: This feature displays information such as total matches, upcoming matches, LIVE matches, total participants, and total earnings. 
Banking and transactions management: With this, the admin can monitor payments and banking transactions. Also, they get the right to cancel and approve the transactions.
Real-time Analytics: To check and analyze the real-time activities of various users registered on the application. This helps in drafting marketing and business strategies.
Leagues/Games Management: This section allows the admin to efficiently manage all the categories of the matches. To attract users to the application, the admin can create public and private leagues. 
User Management: an essential feature to manage, update, add, delete, edit, activate, and deactivate the user accounts.
Rewards Management: This gives an admin the authority to manage the reward points of the participants. 
Earnings Management: Admin can check and view the total earnings and revenue generated from different matches with the use of different filters. 
Content Management System: This is the most important tool from where the admin can manage and control the entire application content.
Customer Relationship Management: Integrating CRM in the application helps in generating responses for various users' queries which makes them feel attended. Moreover, this will allow users to share their valuable feedback on the application which further helps in enhancing the customer experience. 
Technology Stack for Fantasy Sports App Development
> Framework and programing language – Java, React Native, PHP, Flutter, C, Swift, or Kotlin
> Database Management – MongoDB, MySQL, PostgreSQL, Cassandra, HBase, MailChimp Integrations.
> Front End – JavaScript, CSS, HTML5, Bootstrap, jQuery, AngularJS
> Cloud – Google Cloud, Azure.
> Payment Integration – PayPal, Stripe, Braintree, PayUMoney, e-Wallets, Net Banking, e-Banking
> Push Notifications – Twilio, Apple push notifications.
Top Trends in Fantasy Sports App
AR and VR
Augmented Reality and Virtual Reality are generating possibilities for users to experience an immersive life-like environment. Sports companies with the help of smart glasses and 3D projections are experimenting to engage and entertain users. One way of incorporating these technologies in your mobile app: create a custom sports environment with augmented reality where the players and opponents are computer-generated. This will help give a realistic experience to users. You can even create 3D demo videos for any sport. This way, these technologies are the best solutions for offering entertainment in the industry.  
Social Media Integration
For the app industry, social media has become an important tool for customer relations, marketing, and customer care. Here's why you must integrate social media into your app.
> With social media, you can connect with users across the globe and inform them about your app.
> It's a cost-effective way to increase brand awareness.  
> Social sharing features can increase engagement as your existing users will share their experience on social media platforms with thousands of followers.
> Social media integration can improve your app's functionality by allowing users to login with their social media account.
Gamification
Today, most types of applications are using gamification to increase user engagement. Gamification is all about game mechanics to the mobile application. This means that users can compete with others or with their own goals. Having gamified elements will motivate your users to continue using the app. Some popular gamification elements are rewards, badges, virtual goods, quizzes, progress display, etc.
Use of Artificial Intelligence
Artificial intelligence has the potential to elevate sports to a whole new level. Therefore, the application of AI in sports has become a common thing in recent years. You can utilize artificial intelligence to provide a personalized experience by suggesting the content that a user might like.   
Over to You
That's all about fantasy sports app development. We hope this guide helps you to begin with building what you have thought. For further queries, you can drop a mail at [email protected]

All product and company names are trademarks™, registered® or copyright© trademarks of their respective holders. Use of them does not imply any affiliation with or endorsement by them.