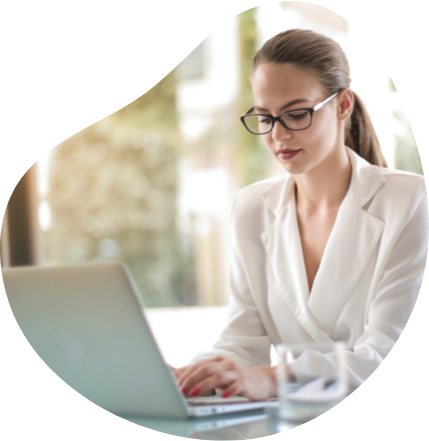 Build Powerful Frontend Applications with Dedicated VueJS Developers
Collaborate with Vue JS developers from Biztech with 5+ years of experience developing PWAs, dashboards, and other performance-driven front-end applications for various industries.
With Biztech, you don't need to worry about handling technical issues or choosing the right team. Our VueJS developers are proficient in advanced technologies and have hands-on experience with all the Vue.JS versions and releases. They can build desktop applications with ElectronJS and hybrid applications with Capacitor or Native Scripts. Develop native apps, SPAs, custom apps, cloud solutions, and more.
Our Vue programmers have years of experience in developing applications for all industry verticals. Evaluate their performance and find the right match for your next project today!
Our VueJS Developers' Expertise
Our VueJS Developers' Expertise
Front-end Development

Hire Vue JS front-end developers to develop feature-rich front-end applications with AJAX and JQuery. Provide your users with a better user experience and retain customers.

Web Application Development

Develop user-centric applications that make your application stand ahead of the competition and enhance the overall user experience. Onboard the right Vue development team and bring your ideas to life.

Full Stack Development

Leverage our Vue.JS developers' expertise to develop full-stack applications. Onboard the team of skilled and knowledgeable VueJS developers who can help you with the perfect custom solution.

MEVN Stack Development

Hire Vue developers from us to develop complete MEVN solutions to build dynamic and robust web applications with scalable front end and backend.

Modernization and Migration

Migrate your existing applications to Vue.JS and make them more optimized, scalable, and responsive. Level up your application performance, provide an appealing user experience, and migrate to the latest technology stack with our Vue JS developers for hire.

Support and Maintenance

Get on-time support and maintenance from our Vue.JS developers post-launch and make your application more seamless and easy to use. We are there for you always!
Schedule a Call to Hire Dedicated VueJS Programmers
✓ 100% Guaranteed Security of your Information.
Trust us and take the first step!
Benefits of Hiring Dedicated Vue JS Developers
Experience and Expertise

Remote Vue developers with years of experience can fulfill your custom development requirements. Our developers are well-qualified and can develop a flawless front-end solution tailored to your business.

Cost Saving

Why hire an in-house team when you can hire Vue experts on a contract basis at 60 percent less cost? Hire Vue developers and free yourself from internal processes and management.

Quick Project Delivery

When you hire dedicated Vue developers from us, you get your project delivered within the given time set with high-quality standards.

Ownership

We provide complete control over your project, deliverables, task assignments, and daily activities. Hire vetted Vue programmers from us and get 100% code authorization.

Flexibility to Customize

Outsourcing experienced developers allows you to scale the project as required. When you hire dedicated Vue developers from us, we ensure all your custom requirements are met.

Technical Support and Assistance

The advantage of hiring remote VueJS developers is that they are available as per your availability and timezone. Our developers are available round-the-clock to provide tech support.
Hire Vue.JS Developers at your Comfort
Flexible Hours
You can hire our VueJS developers on an hourly basis. In this model, you will only have to pay for the time and resources spent on the project.
The highlights include weekly billing with flexible duration. You get 100% source code authorization.
Dedicated Resource
Hire Vue.JS experts to create tailored solutions at fixed pricing. This model is for those who want to hire developers on a monthly basis.
You get guaranteed 160 hours as per your flexibility and timezone with direct access to the resources.
Hire Team
Choose your desired experts from a pool of talented VueJS developers, designers, testers, and engineers, and build a team to develop a custom solution for your business.
Communicate with them via emails, Skype, Google Meet, or Zoom and be a part of the agile development process.
Hire Vue JS Developers in 5 Simple Steps
Inquiry

Select CVs

Assess Candidates

Trial Run

Hire Vue.JS Experts
Travel & Hospitality

Retail

E-commerce

Education

Professional Business

Event Management

Food & Beverage

Real Estate

Manufacturing

Finance & Insurance

Human Resource

Non-profit Organization
What Our Customers Are Saying
We can always count on Team Biztech
Biztech has helped us in many ways in the last 5-6 years. We have embarked on several ventures with different applications ranging from ERP to iOS apps to stand-alone applications for inventory management. Specifically, regarding Odoo development, they have helped us overcome many challenges. Biztech is very fast and responsive. They are really easy to talk to. We can always count on team Biztech in case of any issues. I have worked with them for many years and would highly recommend Biztech.
They've got an experienced team and impressive communication skills: Alex Wrenn
I wanted to avail myself of customized solutions for our store improvement. With the help of custom store solutions, we wanted to increase the number of satisfied customers and grow with current market trends. Biztech helped us with our website development, design, and eCommerce needs. They've got an experienced team, and I am impressed with their communication skills. I found Biztech very efficient and am pleased with how they handled things for us.
Biztech felt more like an On-Shore team than an Off-Shore Team
We've been working with Biztech for the last 7 years. We find that they are really good at ideation and coming up with new ideas when we face any problems. We have grown with them in the past 7 years, and hope to continue growing with them in the future. We highly recommend Biztech, they are very professional and have got excellent technical skills and they felt more like an On-Shore team than an Off-Shore team.
Success Stories of Digital Transformation Developed By BiztechCS
Our persistence and enthusiasm to work with technologies have helped us go above and beyond our client's expectations. Here, explore many of our successful projects which digitally transformed businesses.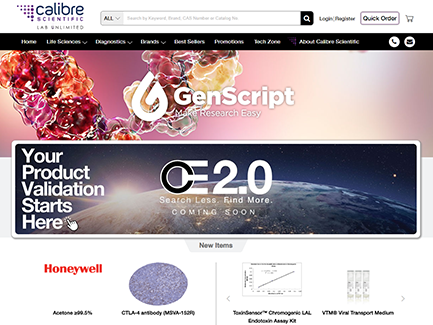 Calibre Scientific
InertiaJS , Laravel , Solr , Vue.js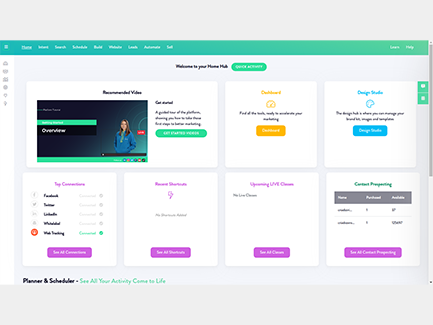 Zimplify
Core PHP , jQuery , MySQL , Twillio , Vue.js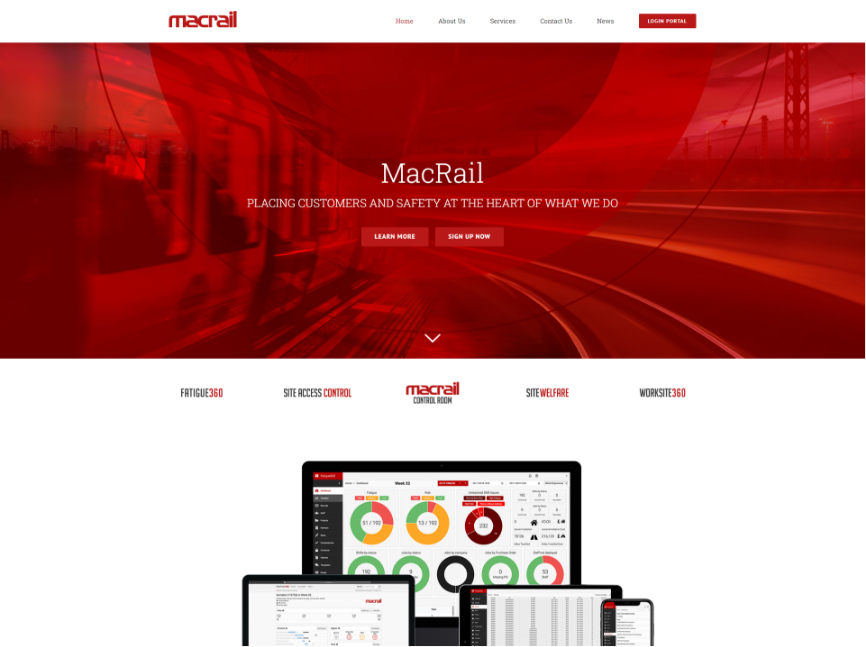 Delivery Management System
Laravel , Vue.js

Ovivo:

Digitizing Water Treatment Solutions with Robust Web Application

Ovivo is a Canada-based supplier of solutions for the treatment of water, wastewater, and ultrapure water. With years of experience, they have been serving in more than 15 countries worldwide. They are...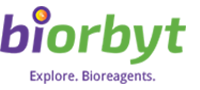 Biorbyt:

Streamlining Business Process by Automation and ERP Implementation

Biorbyt is one of the largest bioscience terminals with a huge inventory of reagents, antibiotics, biochemicals, ELISA kits and other customized requirements for scientific research. With an objective...

Helping Schools

to Stay Safe While They Reopen

El Camino Real Charter High is a USA based school which aims to provide the best possible education and infrastructure to their students and staff. Over the years we have helped them in digitizing their...
Latest Talent Hiring Updates from Team BiztechCS
At BiztechCS, we keep you at the edge of technology with the latest updates, news, and trends influencing the IT industry. Our blog has a unique approach and is well-researched to give you a fresh perspective on technology.
Build your Remote Vue Team
Hire dedicated VueJS developers with the best experience and skill sets at 60 percent less cost than the in-house team and provide a more interactive experience!
Biztech: Best Choice to Hire VueJS Developers
We have the technical expertise and experience to build powerful, responsive, interactive, and scalable full-stack solutions with VueJS.
Experienced VueJS Programmers
Problem Solving and Communication Skills
Industry Expertise
In-depth Technical Knowledge
On-time Project Deliveries
Flexibility in Time Zones
Streamlined Project Management
Maintenance and Support
Security and Compliance
No Obligation Quote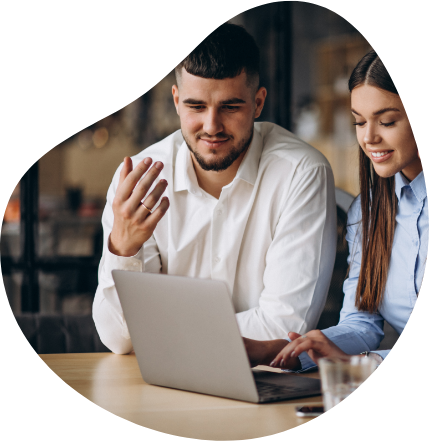 Frequently Asked Questions
What is Vue.JS used for?
Vue.JS is a progressive framework used to build web interfaces and one-page applications. It is also used to build applications for desktop and mobile using the Electron framework. Vue.JS allows you to extend HTML, provides a perfect solution, and helps you make scalable, robust, and intuitive applications.
How much will it cost to hire VueJS developers from Biztech?
This entirely depends on your project requirements. Our pricing model is divided into hourly, fixed, and dedicated. You can contact us for a detailed quotation.
Will I need to sign NDAs and SLAs with your company?
At Biztech, we take confidentiality and security very seriously and abide by all the rules and regulations. Hence, we will provide NDAs and SLAs, which benefit both parties and helps to work collaboratively.
Can I directly coordinate with my hired Vue.JS developer?
Yes, you can directly communicate with our developers via Google Meet, Skype, Zoom, Teams, etc.
How do you support security compliance?
We are an ISO 27001 certified company and abide by all rules and regulations of data security. We carry out regular ISMS internal audits, which helps us ensure that our employees abide by the security laws. We store only important information of users and secure it using the latest encryption algorithm.
Which project management tools do you use for Vue.JS app development?
We use all the latest tools like Trello, Google Apps, Github, Jire, Slack, etc. This helps us increase the efficiency of our employees and perform better.