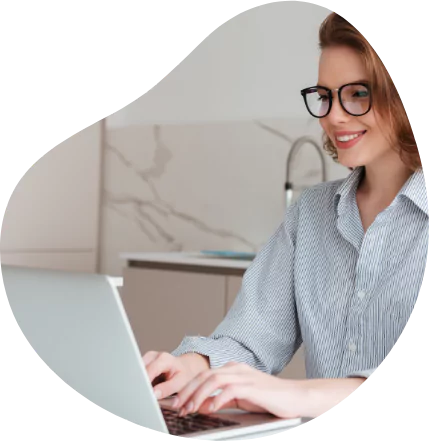 Your Trusted Place to Hire Magento Developers
We have an experienced team of Magento 2 developers that can take your business to the next level with a robust, scalable, and secure Magento website. Hire dedicated Magento developers from us to build solutions for all business sizes and industries with hands-on experience in MVC frameworks, JavaScript, JQuery, Bootstrap, MS SQL, etc.
Not just that, our dedicated developers are always learning more about the Magento development trends that are sure to intensify eCommerce growth. Hire Magento 2 developers from us to leverage PSD to Magento conversion, data migration, theme development, extensions, and plugin customization. We follow a transparent development approach to bring the best results for your business model.
Be a part of our agile development process and get your store developed just the way you want when you hire Magento web developers from BiztechCS.
Magento Development Services
Magento Development Services
Magento 1 to Magento 2 Upgrade

Still using Magento 1? Our expert Magento developers can help you upgrade Magento Core from Magento 1 to Magento 2, along with security patches and theme and plugin updates. Hire certified Magento developers to assist you with the upgrade.

Magento 2 Website Development

Develop a fully functional and dynamic website powered by Magento 2. Hire Magento web developers to build exclusive new features that align with your business goals. Leverage the expertise of our development team when you Hire Magento programmers to create intuitive user experiences.

Magento 2 Theme Development

Want to revamp the look and feel of your Adobe Commerce website? Instead of choosing the common themes used by everyone, you can seek help from a Theme developer to create custom themes unique to your eCommerce business. Hire Magento developers to build engaging UI/UX and engage better with your audience.

Magento 2 Customization

Deliver unique experiences by building custom functionality and an engaging user interface for your eCommerce development project. Hire dedicated Magento developers from Biztech and leverage the exclusive features of the Magento 2 eCommerce platform to create scalable solutions.

Magento 2 Shopping Cart Development

Tired of customers abandoning products in your cart? Our Magento 2 developers can assist you optimize your shopping cart with easy-to-use features and navigation. Our Magento enterprise developers can help you with all sorts of web solutions, including Magento 2 shopping cart development, payment gateway integrations, and more.

Magento 2 Extension Development

Leverage our Magento developers' expertise and add more features to your existing Magento 2 website. Or, simply enrich the appearance of your online store with Magento app development as you hire certified Magento developers from Biztech.

Magento 2 Support & Maintenance

Keep your store up and running without security or performance glitches as our eCommerce developers analyze your site regularly. While Magento 2 provides scalability, our Magento developers for hire offer regular maintenance to ensure everything works appropriately.

CMS to Magento 2 Migration Services

Easily migrate from your existing CMS to Magento 2 with complete security, ensuring no data loss with our extensive technical knowledge. Hire dedicated Magento developers to assure a secure and risk-free migration to Magento 2.
Transform Your Ideas with Our Developers!
✓ 100% Guaranteed Security of Your Information
Trust us and take the first step!
Benefits of Hiring Magento Developers
Experience and Expertise

Certified Magento 2 developers for hire with years of experience can be beneficial for the custom requirements of the development. They are well-qualified and can develop a flawless solution as per your business needs.

Cost Saving

When you hire dedicated Magento developer, you don't have to worry about their training, benefits, holidays, etc. You only have to pay for their performance and time spent on the project.

Quick Project Delivery

When you hire certified Magento 2 developers, you will discuss a project deadline with breakthroughs. The expert developers will work on your project dedicatedly and ensure it is delivered within the given time set with high-quality standards.

Ownership

When you hire dedicated Magento developers, it gives you complete control over your project, deliverables, tasks, assignments, and daily activities.

Flexibility and Scalability

Outsourcing Magento 2 developers gives you the freedom to scale the project as and when you need it. When you hire dedicated Magento 2 developers from us, we ensure all your resource and project requirements are met.

Technical Support and Assistance

The benefit to hire Magento experts is that they are available in case you encounter an unfamiliar situation with your application development. The team of experts will help with your Magento store's support and maintenance, should such a situation arise.
Choose A Suitable Pricing Model to Hire Magento Developers
Flexible Hours
Hire our hourly-based Magento developers, where you pay only for the time and resources spent on your project. Enjoy the benefits of weekly billing, adjustable durations, and 100% source code ownership.
Ideal for: Short-term projects, startups with limited budgets, or projects with uncertain workloads and fluctuating requirements
Dedicated Resource
Hire a Magento developer from BiztechCS on a monthly basis to develop customized solutions at a fixed price. Receive 160 hours of guaranteed work, aligned with your preferred schedule and time zone, and direct access to resources with our Magento development services.
Ideal for: Long-term projects, projects requiring deep domain expertise, or businesses seeking a dedicated development resource
Hire Team
Assemble your ideal team from our pool of skilled Magento app developers, designers, testers, and engineers. Collaborate via email, Skype, Google Meet, or Zoom, and actively participate in the agile development process.
Ideal for: Complex projects, large-scale applications, or projects requiring a diverse range of expertise.
Hire Magento Developers in 5 Simple Steps from Biztech
Share a Proposal

Scrutinize CVs

Conduct Interviews

Choose Developers

Hire Remote Developers
Travel & Hospitality

Retail

E-commerce

Education

Professional Business

Event Management

Food & Beverage

Real Estate

Manufacturing

Finance & Insurance

Human Resource

Non-profit Organization
Words that make an impact
Success Stories of Digital Transformation Developed By BiztechCS
Our persistence and enthusiasm to work with technologies have helped us go above and beyond our client's expectations. Here, explore many of our successful projects which digitally transformed businesses.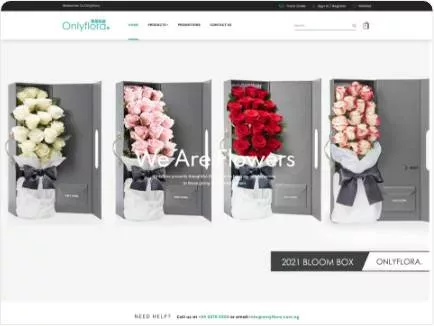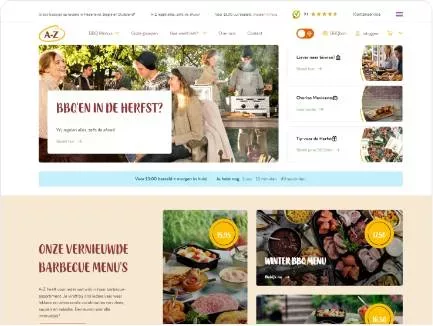 A-Z Barbecue Service
Magento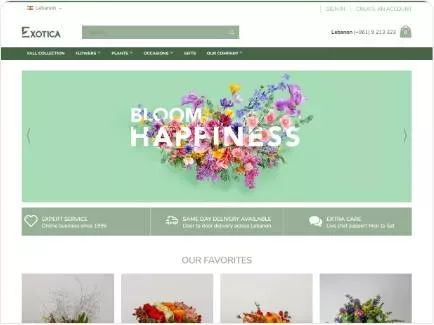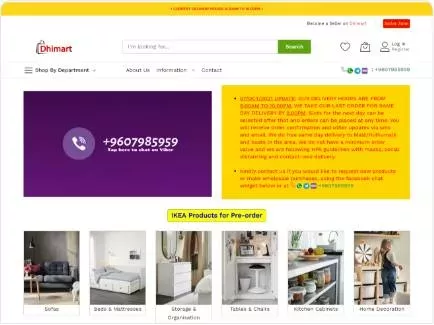 Tech Updates from Team BiztechCS
At BiztechCS, we keep you at the edge of technology with the latest updates, news, and trends influencing the IT industry. Our blog has a unique approach and is well-researched to give you a fresh perspective on technology.
Maximize Your Business Potential With Our Magento 2 Developers
Hire Magento developers with the right skill sets. Experience top-notch service and get an improbable solution with our best-in-class Ecommerce development services.
Why Choose Biztech to Hire Magento Developers?
We have the resources to help you unleash the full power of Magento 2 to develop a custom solution that suits your business needs.
Experienced Magento Developers
Proven Experience in eCommerce vertical
100% Source Code Authorization
Timely Project Delivery
Dynamic Development
Security and compliance
Diverse Experience
Confidentiality and Integrity
Round-the-clock Technical Support
Error-free Solutions
Streamlined Project Management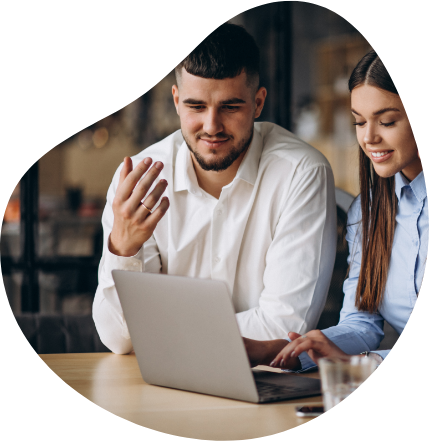 Frequently Asked Questions
What is the average cost of hiring Magento Developers?
The cost of hiring Magento 2 developers depends on the size of your business, your project requirements, and complexity. We provide three standard models – flexible, dedicated, and hire a team. Get in touch with us for a tailored quotation.
What things should you consider for hiring Magento Developers?
They should have development expertise and knowledge of programming languages along with communication skills. Check their work portfolios, reviews, ratings, etc.
What steps do you take to decrease the load time of a Magento website?
Our developers will increase your Magento 2 website speed by optimizing the server, updating to the latest version, enabling varnish mode, optimizing JavaScript and CSS, etc.
What are the benefits of using Magento 2 for my company?
Magento is widely used by many leading companies to develop eCommerce solutions, apps, and website development because of the security it offers. Magento 2 also provides other benefits like improved functionality, scalability, and performance. You can also customize it according to your business logic and use it to its full potential. Hire Magento developers from our company and expect quality software solutions.
Will my data be lost when I migrate Magento 1 to Magento 2?
No, none of your data will be lost when you migrate to Magento 2. Hire Magento certified developer from our team and we will handle all the complexities and provide you with perfect migration.
How much time will it take to develop an application or website using Magento 2?
The project development time depends completely on the requirements. First, we will understand your business requirements and decide the technology needed. Further, depending on all the requirements we will provide you with the time taken to develop the application. Then, depending on the new requirements, our estimated time can differ.
Which development method does your company use for Magento development?
At Biztech, we follow the agile methodology which allows everyone in the team to be on the same page, work collaboratively, and make timely delivery. Following the market-defined agile methodology helps us to provide quality software to our clients.
Does your company follow SEO practices for Magento development?
Yes, when you hire dedicated Magento developers from us, you get a complete solution from us. Our expert team of marketing will make sure that your website meets all the SEO requirements and will help you to rank on various search engines and provide proper digital marketing solutions. Create marketing strategies for your project collaboratively with our team members and increase your business reach.
How Can I Hire Dedicated Magento Developers?
You can easily hire dedicated Magento developers by connecting with the most reputed Magento agencies. Look into their portfolio, past projects, skills, and experience level, and interview developers before you decide to hire Magento experts from them.
How Many Years of experience do your Magento 2 Certified Developers Have?
Our Magento 2 developers have an average of 5+ years of experience. Hire certified Magento developers from our team to leverage their skills and build engaging and profitable eCommerce stores.