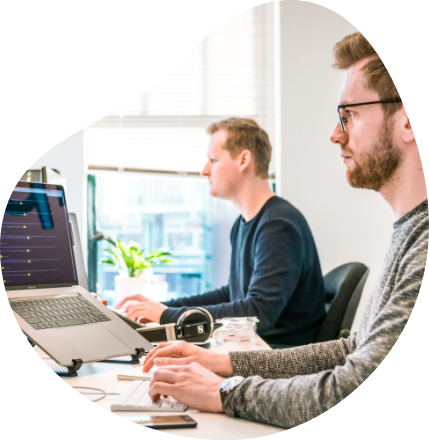 Partner with the Seasoned Shopify Website Developers
Our Shopify experts have a knack for building robust online stores for small to Enterprise level businesses. Backed by 16+ years of experience, we can cater to your custom needs when you hire Shopify experts. Be it expanding your store's functionalities or customizing your Shopify theme.
At Biztech, our Shopify experts are ready to help you create the right eCommerce store using best industry practices. Following the agile method, we deliver your project in an iterative process, giving enough attention to feedback and testing.
Hire professional Shopify developers with the right skills and experience who can understand your requirements. Not just that, the professionals can turn them into lucrative e-stores within budget.
Our Shopify Developers' Expertise
Our Shopify Developers' Expertise
Shopify ECommerce Development

Our Shopify developers use the platform features to develop high-end websites with rich graphics for you. Hire Shopify developer USA and create a competitive and futuristic online store.

Shopify Store Development

You can hire a Shopify developer to leverage smart features and build a unique yet easy online store. Increasing your user engagement is easier by availing of eCommerce store development services.

Shopify Theme Development

Clients recognize Shopify theme development by our developers across the globe. Hire Shopify experts from us to build custom themes for the frontend and backend.

Shopify Integration

Our Shopify specialists run seamless Shopify integration with payment gateways, custom functionalities, and third-party apps. All while keeping your data safe and working without glitches.

Shopify Migration Services

Migrate your existing shopping portal to Shopify while keeping it secure and efficient. Get it done from our Shopify experts today!

Support & Maintenance

Whether it's a minor technical glitch or enhancing your e-store's performance, our Shopify expert developers are always there to help you solve the technical issues at the earliest.
Schedule a Call for Free Consultation
✓ 100% Guaranteed Security of the Information
Trust us and take the first step!
Why You Should Hire Someone to Build Shopify Stores
Transparent Conduct

Remote Shopify app developers give you accessibility to all the development resources and are open to discussions. They provide periodic reports, access to tools, and streamlined communication to ensure everyone is on the same page.

Cost Saving

Worry no more about team management and infrastructural needs when you hire Shopify web developers. You only have to pay for their performance and time spent on the project. And they will take care of the rest.

Scalable Team

Outsourcing Shopify programmers give you the flexibility to expand your business without cutting corners. Besides, staying ahead of the competition is much easier when you hire professional Shopify developers. You get to leverage their vast industry knowledge and platform expertise.

Complete Control

Find Shopify website developers who can handle all the responsibilities right from planning to launch. When you hire expert Shopify developers from us, you get complete control over your project, deliverables, and daily activities with timely updates.

Agile Approach

Outsourcing developers allows you to scale the project as and when needed. When you hire Shopify developers from us, we help you keep up with evolving market trends and customer expectations.

End-to-End Solution

From customizing a feature to developing a tailored solution for your business, Shopify developers will help you with everything. Get end-to-end support when you hire dedicated Shopify developers' team.
Ways to Hire Our Shopify Specialists
Flexible Hours
You can hire Shopify experts from us on an hourly basis. In this model, you will only have to pay for the time and resources spent on the project.
The highlights include weekly billing with flexible duration. You get 100% source code authorization.
Dedicated Resource
Hire dedicated Shopify developers to create tailored solutions at fixed pricing. This model is for those who want to hire developers on a monthly basis.
You get guaranteed 160 hours as per your flexibility and timezone, with direct access to resources.
Hire Team
You can find Shopify developers, designers, testers, and engineers from a pool of talented professionals in BiztechCS. Now, build a team to develop a custom solution for your business.
Communicate with them via email, Skype, Google Meet, or Zoom and be a part of the agile development process.
Hire Shopify Experts in 5 Easy Steps
Share Requirements

Shortlist CVs

Conduct Interviews

Select Shopify Experts

Remote Onboarding
Travel & Hospitality

Retail

E-commerce

Education

Professional Business

Event Management

Food & Beverage

Real Estate

Manufacturing

Finance & Insurance

Human Resource

Non-profit Organization
Our Clients Speak
Success Stories of Digital Transformation Developed By BiztechCS
Our persistence and enthusiasm to work with technologies have helped us go above and beyond our client's expectations. Here, explore many of our successful projects which digitally transformed businesses.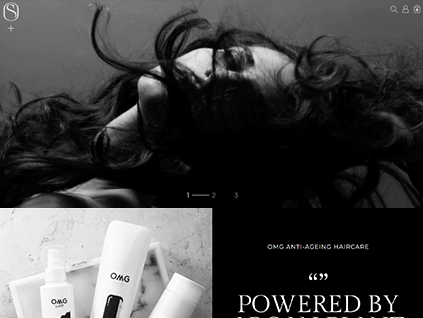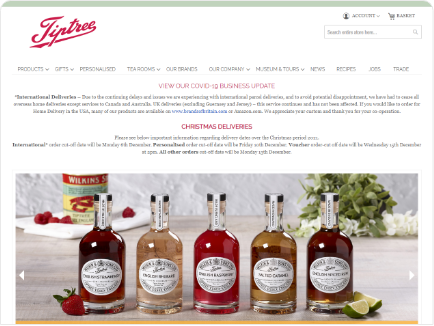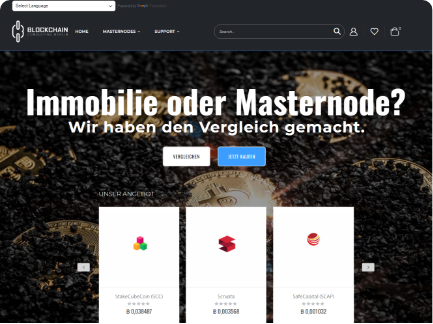 A Webstore to Build

A Better Kitchen

Better Kitchens is a company that makes kitchen units, in a variety of configurations. They are based in the UK and have been in the industry since 2006. Biztech built their online store, with which they...

An ERP solution to

manage school's operations

El Camino Real Charter High School, a school in the U.S., faced many problems handling their school operations. Biztech revamped their Magento website along with some customization and developed & integrated...

Renovation of the manufacturing sector

with a personalized website

Intervlag, a leading flag manufacturer in the heart of Rotterdam, Netherlands, sells all kinds of specialized flags, from a small facade flag, beach flags, to company flags. They work directly with resellers...
Latest Talent Hiring Updates from Team BiztechCS
At BiztechCS, we keep you at the edge of technology with the latest updates, news, and trends influencing the IT industry. Our blog has a unique approach and is well-researched to give you a fresh perspective on technology.
Hire Shopify Developers in India
Get fast, thorough, and responsive service with a team of innovation-driven Shopify experts. Let's add to your business' growth and make everything possible!
Why Hire Shopify Developers from Biztech?
We search, test, hire, and train our Shopify developers to ensure you don't have to face any development challenges. When you hire Shopify app developers from us, you can see our commitment to customer satisfaction which gives you an edge over your competitors.
Dedicated Shopify Website Developers
Industry Expertise
No Pre and Post-Hiring Responsibilities
On-time Project Deliveries
Complete Control
Flexibility in Time Zones
Clear Communication
100% Source Authorization
Maintenance and Support
Security and Compliance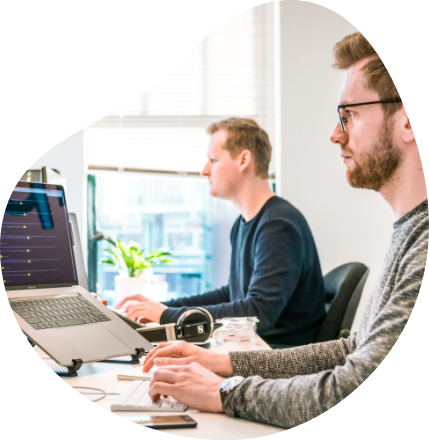 Frequently Asked Questions
How much does it cost to hire Shopify experts?
The cost of hiring a Shopify developer depends on your business needs. You can hire a Shopify developer by choosing one of the three standard pricing models at your convenience – flexible, dedicated, and team.
What skills should Shopify Developers have?
A Shopify developer has hands-on experience developing e-stores and apps using the platform. While they may not need to code from scratch, they need to know PHP, Ruby, NodeJS, and Python.
When you hire dedicated Shopify developers, make sure to check their experience, portfolio, and soft skills.
What programming languages does Shopify use?
Shopify uses Ruby at its core and HTML/CSS/JS/LIQUID/LARAVEL/JQUERY to develop themes. For apps, you can use any preferred language. You can also hire Shopify theme developers to create a customized theme for your store.
Can your Shopify Developers build custom Shopify Apps?
Yes! Our skilled Shopify experts can help you build an app from scratch. Please contact us with full details for a quote to hire a Shopify developer.
Can your Shopify Developers build custom Shopify Themes?
Yes, our Shopify Plus developers are constantly building custom themes on Shopify. In fact, businesses across the globe can recognize and use these themes to develop engaging and appealing online stores for them.
Have your Shopify developers worked on Shopify Plus?
Yes, we have dealt with several Shopify Plus enterprise Stores and have successfully met the high expectations of our clients.
Do you build SEO-optimized Shopify websites and stores?
Yes, our Shopify website developers build SEO-optimized websites and stores. We ensure that your store is more searchable and easy to find.
Can I Hire Dedicated Shopify Web Developer for hourly or project-based tasks?
Yes, you can hire dedicated Shopify developers, an entire team, or developers on an hourly basis. We have several engagement models like flexible hours, dedicated resources, and hire team models.
Choose from our hiring models to get Shopify website developers for your specific project needs.
What are the benefits of hiring Shopify developers from BiztechCS?
When you hire Shopify app developers from BiztechCS, you get your hands on the top 1% of pre-vetted professionals. They have the required skills and experience to build a unique Shopify store.
Our developers adhere to standard security practices and can deliver projects on time.
What are the support services you offer post-project deployment?
When you hire professional Shopify developers from Biztech, you also safeguard your project from any unwanted deployment issues. We extend post-project support for a limited time after completing development or deployment. During this period, our developers will keep your store in check and get rid of any security issues or bugs.
What are the top UI/UX practices your Shopify Expert Developers follow?
Our developers have a strong sense of UI/UX and align it with the development. Thus, when you hire Shopify expert developers, you can expect custom navigation, seamless product discovery, and easy access to Shopify payments.
Our developers will also help note any flaws in UX and reduce dropoffs so you can optimize the Shopify store for your audience.