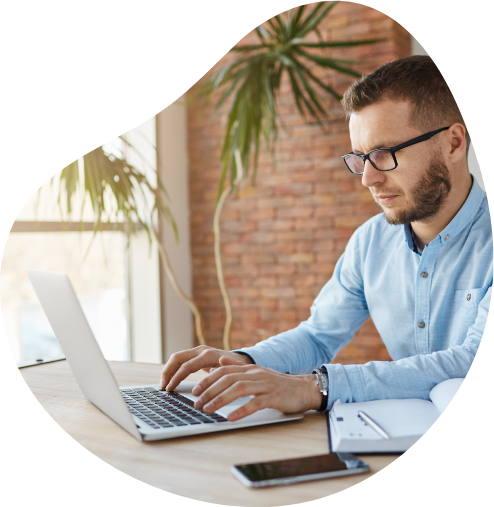 Partner with the Seasoned Odoo Developers
Alongside being an Odoo Ready partner, our OpenERP developers have decades of combined experience building feature-rich websites and applications for micro and enterprise-level businesses. That has pushed us to be flexible enough to accommodate specific needs. No matter your requirement, our experts can deliver Odoo customization and services that will help you streamline your business.
At Biztech, our Odoo experts are ready to help you create the right product using standard industry practices. Following the agile methodology, we deliver your project in an iterative process, giving enough attention to feedback and testing.
Hire Odoo developers or outsource a team of skilled Odoo specialists who can understand your requirements. Our team of Odoo specialists offers quality Odoo development services within your budget. Rest, you can leave the technical aspects to us and watch your business sour to new heights.
Our Odoo Python Developers' Expertise
Our Odoo Python Developers' Expertise
Odoo Website and Theme Development

Our Odoo developers help you develop high-end websites with enriched graphics, smart features, and custom themes for the front end as well as the backend. Looking to create a lasting impression on your audience? Hire Odoo experts from BiztechCS to create unique and dynamic themes for your website.

Odoo Custom Development

Build custom Odoo modules, apps, and feature-rich eCommerce stores with standard Odoo practices with help from our Odoo module programmers. Hire Odoo developers with expertise in developing custom features tailored to your industry and business needs and customize your ERP system just the way you want.

Odoo Migration

Whether you want to migrate your modules or your entire data, you can rely on our Odoo programmers. We ensure swift migration with post-migration testing when you hire Odoo experts from us. Migrating from legacy systems or any other ERP solutions? Our Odoo software engineers have got you covered, ensuring complete security of your data.

Odoo Integration

Our Odoo specialists assist with seamless Odoo integration with CRM, accounting, and other tools as per the scope of the project. All while keeping your data safe and making it work without any glitches. Worried whether your marketing and sales tools will work or not post Odoo integration? Our Odoo experts will make sure every app is well-integrated into the central Odoo system and is in sync.

Odoo Implementation

Odoo implementation by professionals will save you time and resources and help overcome potential hurdles. With certified Odoo developers from BiztechCS, you can easily implement Odoo on your web application as required. Our dedicated Odoo developers will guide you through the implementation process and test every integration and module thoroughly before deployment.

Odoo App Development

Extend your Odoo ERP features with custom-built Odoo applications, uniquely built to solve your business challenges. Get in touch with our Odoo developers on demand and let them know your requirements. Reach your business potential and flourish in your respective sector with the best Odoo customization developers at your disposal.

Odoo POS Development

Manage your physical store effortlessly with the Odoo ERP in place. As you hire Odoo experts from Biztech, our team makes sure all your order, sales, and inventory processes of the physical store are well mapped to the Odoo POS and mobile app. Leverage the user-friendly interface of Odoo POS and streamline your store's day-to-day operations.

Odoo Support

Get timely updates and technical support from our Odoo team when you hire dedicated Odoo developers. We are available round the clock to ensure your ERP system is running smoothly. Our dedicated team of Odoo experts will address all your security or performance-related concerns so your business performs its best always.
Transform Your Ideas with Our Developers!
✓ 100% Guaranteed Security of Your Information
Trust us and take the first step!
Why You Should Hire Dedicated Odoo Developers
Transparent Conduct

Remote Odoo app developers work independently without requiring much intervention from your end. You can easily hire remote Odoo developers to get periodic reports, access to tools, and streamlined communication and ensure the project is moving in the right direction as per timeline.

Cost Saving

When you hire Odoo developers, you don't have to worry about managing them or their basic and infrastructural needs. You only have to pay for their performance and time spent on the project.

Scalable Team

Outsourcing Odoo programmers give you the flexibility to expand your business without cutting corners. Besides, when you hire dedicated Odoo developers, you get to leverage their vast industry expertise which helps you stay ahead of the competition.

Complete Control

From planning to development and post-launch maintenance, the developers will handle all the responsibilities. Hire OpenERP developers to get complete control over your project, output, tasks assignment, and daily activities.

Agile

Outsourcing developers allow you to scale the project as and when needed. When you hire Odoo experts from us, we help you keep up with evolving market trends and customer expectations by employing agile methodologies.

End-to-End Solution

From customizing a feature to developing a tailored solution for your business, Odoo developers will help you with everything. Get end-to-end support as you hire dedicated Odoo developers or a team of experts.
Here's Our Odoo Experts' Hiring Model
Flexible Hours
Choose our hourly-based Odoo development services, where you pay only for the time and resources spent on your project. Enjoy the benefits of weekly billing, adjustable durations, and 100% source code ownership.
Ideal for: Short-term projects, startups with limited budgets, or projects with uncertain workloads and fluctuating requirements
Dedicated Resource
Hire remote Odoo developers on a monthly basis to develop customized solutions at a fixed price. Receive 160 hours of guaranteed work, aligned with your preferred schedule and time zone, and direct access to resources. 
Ideal for: Long-term projects, projects requiring deep domain expertise, or businesses seeking dedicated Python Odoo developers.
Hire Team
Assemble your dream team as you hire dedicated Odoo developers, designers, testers, and engineers from our talent pool. Collaborate via email, Skype, Google Meet, or Zoom, and actively participate in the agile development process. 
Ideal for: Complex projects, large-scale applications, or projects requiring a diverse range of expertise
Onboard Our Odoo Python Developers
Share Requirements

Shortlist CVs

Conduct Interviews

Select Developers

Remote Onboarding
Travel & Hospitality

Retail

E-commerce

Education

Professional Business

Event Management

Food & Beverage

Real Estate

Manufacturing

Finance & Insurance

Human Resource

Non-profit Organization
Words that make an impact
Success Stories of Digital Transformation Developed By BiztechCS
Our persistence and enthusiasm to work with technologies have helped us go above and beyond our client's expectations. Here, explore many of our successful projects which digitally transformed businesses.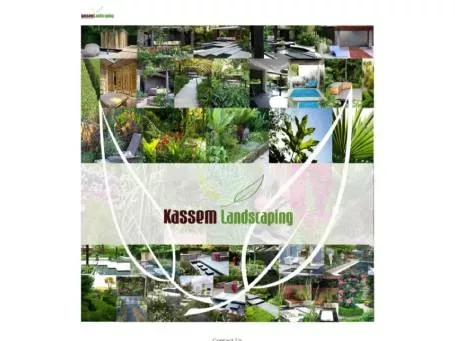 IDID HRMS App
Android , iOS , Kotlin , Odoo , Python , Swift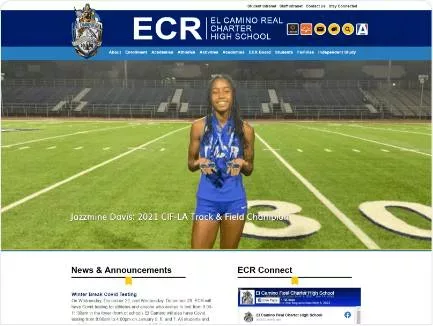 ECR
AWS , CakePHP , iOS , Odoo , PWA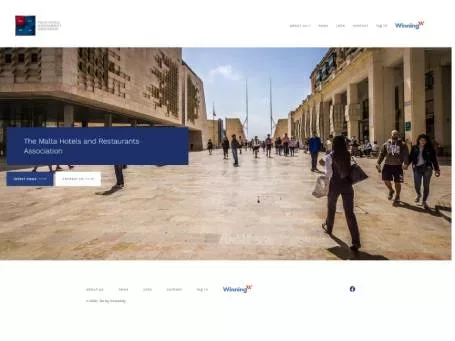 Winning Project
CSS3 , HTML5 , jQuery , Odoo , Python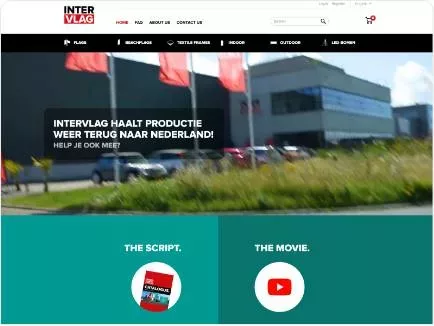 InterVlag
CSS3 , HTML5 , jQuery , Odoo , Python
Tech Updates from Team BiztechCS
At BiztechCS, we keep you at the edge of technology with the latest updates, news, and trends influencing the IT industry. Our blog has a unique approach and is well-researched to give you a fresh perspective on technology.
Hire Odoo Developers India
Get consultation, development, integration, customization, and support readily. Add to your business' growth and productivity with our Odoo developers.
Why Hire Odoo Developers from Biztech?
We undergo a rigorous onboarding procedure to ensure you don't have to go through the hiring fuss. Our Odoo developers are committed to customer satisfaction and give you an edge over your competitors.
Dedicated Odoo Developers
Industry Expertise
No Pre and Post-Hiring Responsibilities
On-time Project Deliveries
Complete Control
Flexibility in Time Zones
Clear Communication
100% Source Authorization
Maintenance and Support
Security and Compliance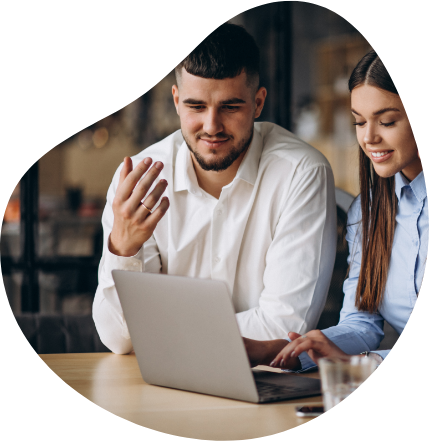 Frequently Asked Questions
How much does it cost to hire a dedicated Odoo Developer?
The cost of hiring an Odoo developer depends on your business needs. You can hire Odoo developer in USA depending on your business requirements. You also get to choose from one of the three standard pricing models at your convenience – flexible, dedicated, and team.
Can you describe the process your Odoo developer will follow?
Agile methodology is at the heart of our development process. To develop error-free software, we focus on client collaboration instead of contracts and processes. This allows transparency, productivity, and innovation in what we do.
How is Odoo ERP different from other ERPs available in the market?
Odoo is a centralized business ERP solution that doesn't limit its features and efficiency depending on the business size. Small, medium, and enterprise-level businesses can take advantage of Odoo ERP. They have the flexibility to expand their solution at their speed.
What skills should an Odoo Developer have?
When you hire dedicated Odoo developers, ensure they have hands-on experience in the Odoo framework with Python language. Also, check their experience, work portfolio, testing, and soft skills.
Why should I partner with Biztech for hiring Odoo developers?
We have developed quality business solutions that our clients worldwide are fully satisfied with.
Partnering with Biztech means you get the extensive experience of our Odoo developers. They have rich industry knowledge alongside technical skills to get your work done. Therefore, you need not worry about implementation and development. We ensure you a 100% success rate.
What truly makes us different is our work ethic, methodology, and dedication for your projects. With us, you will be gaining a long-term partnership and support to lead your journey toward success.
Why should I outsource a team of Odoo developers?
The biggest advantage of outsourcing Odoo experts is that it significantly reduces costs of operation. Plus, you benefit from an experienced and dedicated development team for creating the most suitable solution for your business. Hire Odoo developer India today!
What technical expertise and talents does your team have?
Our Odoo developers have extensive industry experience with Odoo ERP applications. They are also well-versed in Python programming language, SQL, and PostgreSQL.
How can Odoo help your business?
Odoo is an open-source and scalable solution that helps businesses execute critical processes effectively. It can serve all your CRM, ERP, mobile apps, marketing, sales, and commercial management needs under one hood. So, if implemented correctly, it can free up time and effort.
How is Odoo different from other ERP platforms?
Odoo has a unique modular architecture. With less functionality, you can 'start' using Odoo quickly. And later, as per your needs, you can keep adding other modules to make your business process more seamless.
Apart from this, the platform's flexibility is what makes it different from other ERP software. Businesses can easily customize the platform to match their needs and drive innovation.
Can you through some light on the work your company has already undertaken in Odoo development?
What are all the tasks my Odoo developer will perform for me?
Biztech lends a helping hand to cover a wide range of Odoo developer services like:
Odoo website development
Odoo app development
Odoo implementation
Odoo theme development
Odoo store development
Odoo module development
Odoo customization services
Odoo integration
Odoo migration
Can I hire dedicated Odoo developer of my choice?
Absolutely! We have seasoned Odoo developers who excel in all the versions of custom Odoo services. You can hire dedicated Odoo developers from us at your convenience.
We allow our clients to conduct interviews before hiring a developer of their choice. Get in touch with us to know more about how you can schedule a developer interview for your business.