Analysis->Research->Right Consultation
To maintain a smooth flow throughout, we rely on streamlined processes. The first step includes analyzing your project requirements, end-goals, and business expectations to help you build the solution that aligns with your vision.
Strategy Consultation
Clubbed with brainstorming, we analyze your requirements, business scope, current market trends, technical aspects to form a strategy that works for your business. It is a complete end-to-end consultation for a clear and transparent roadmap.
Business Planning
After defining the scope, it all comes down to sprint planning, forming a team, defining milestones, final deliveries, for a successful final launch.
Best Solution Suggestion
Based on your expectations and what we gathered, we suggest a solution that fulfills your requirements with expected results with a full-fledged execution plan.
Make better investments in right skills and team with our guidance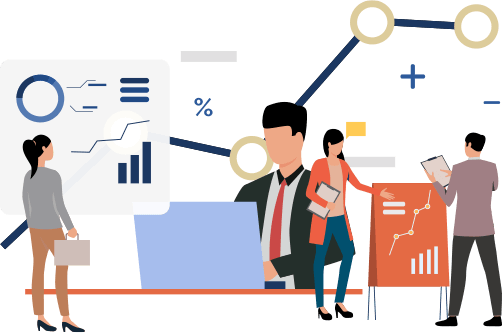 Our Development Cycle
After finalizing everything, comes the development part. With scalable development and dedicated teams, we suggest what works best for you and your business. The development models we follow:
Agile-Scrum
Rapid Application Development
Time and Material
Iterative Waterfall
Now comes building the right team part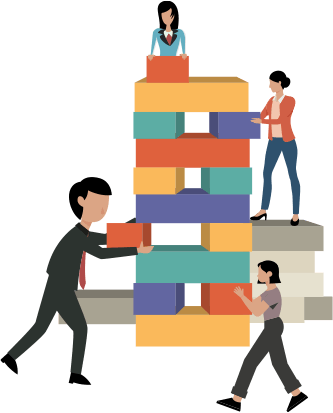 Quality Assurance
Our protocol-driven working culture and tech expertise ensure that our deliverables are always high quality and right on time. Ownership and accountability are qualities that are deep-rooted in our system.
Performance Audit
We assess the solution we create to determine if specific programs or functions are swift, accurate, and working, as intended to achieve the stated objectives.
Security Audit
Before final delivery, we do security and vulnerability audits of your solutions to ensure they are secured and ready-to-use.
The seamless integration of teams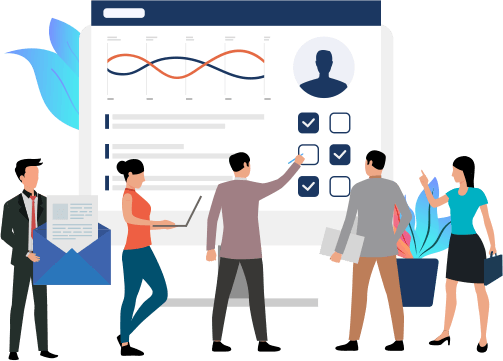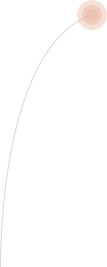 Quality Delivery - Always
We ensure to deliver top-notch projects after assessing them thoroughly in terms of quality, compliance, and protocols. Our working culture has accountability at its core.
Automated Delivery
By connecting, automating, and orchestrating the tools and functions across development, CI/CD, operations, and service teams, we enable your organization to have on-time deliveries with delivery automation.
Smooth On-boarding
We make sure your transition is as fast and smooth as possible. It is not just a simple sign-up but a streamlined process that includes initial training, your product/software activation, with a complete walk-through.
Support & Maintenance
Our services are aimed to ensure that your solutions are reliable and relevant to evolving business needs. We deliver full-range support and maintenance services that include stabilization of your applications, optimization of services, and continuous improvement.
Quality deliverables - right on time, within budget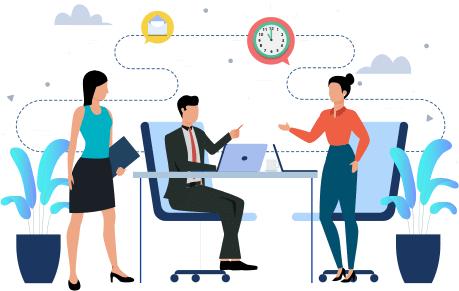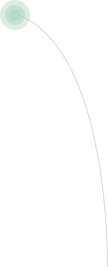 What

we offer
Industry
Experts
Industry
Experts
Access top talent in the industry. Be it industry experts, marketing professionals, UX/UI designers, or any tech experts. Our team makes things happen for you.
Managed
Process
Managed
Process
Our set of processes is the standard through which your solution passes. A streamlined flow makes sure your experience with us is as expected.
Detailed
Reporting
Detailed
Reporting
We keep our clients up to date with the progress and the health of the project. You can measure the success with milestones achieved and work satisfaction.
IP Security
and Ownership
IP Security
and Ownership
Our end clients will own all the work done by our experts. You are free to use and commercialize the built software.