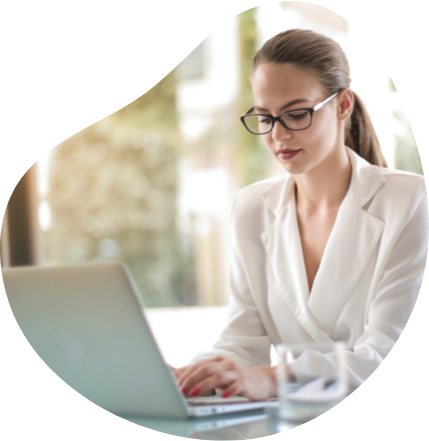 Hire Dedicated Flutter Developers to Unleash Your Brand Potential
Biztech's Flutter developers come with years of hands-on experience working on a variety of Flutter projects. From conceptualization to development and maintenance, we provide comprehensive solutions for each step as the development cycle rolls on.
Our customer-centric approach ensures that we not only meet your expectations but also exceed them. Whether it's utilizing Flutter libraries and widgets to create intuitive interfaces or leveraging AI and ML to create business logic, our Flutter app developers know it all!
Get Started with our Flutter App Developers' Expertise
Get Started with our Flutter App Developers' Expertise
Cross-Platform Mobile App Development

Our dedicated Flutter experts help you create visually stunning, cross-platform applications that meets your project requirement. From concept to completion, we take care of the Flutter app development process while you sit back and watch your ideas turn into reality.

Flutter App Consulting and Strategy

Have an exciting app idea but not sure how to go about it? Get in touch with Biztech's Flutter development team, and we'll help you navigate through your entire Flutter app development journey. Our Flutter consultants will help you assess the technical and business feasibility of your project and even combat industry challenges.

Flutter for web development

The unified codebase in Flutter framework can also be used to create highly efficient web and desktop applications. This means that when you hire Flutter developers from us, you no longer need to worry about creating separate native applications for web browsers and desktop.

Flutter Widget Customization

Our expert Flutter developers build visually exceptional widgets that resonate with your brand and user experience goals. Flutter's UI widget library consists of a wide array of widgets that can be customized if you have the right Flutter development partner by your side.

Getting Started with Flutter 3

With Flutter 3, go one step further and create apps for macOS, Linux, and Windows in the Flutter ecosystem. Our Flutter dedicated developers help you develop robust applications for various platforms. Develop responsive, scalable, and high-quality solutions with shorter time to market.

App Migration to Flutter

Did the Flutter bug bite you a little too late? Don't worry, our dedicated Flutter programmers have got you covered. Our highly experienced remote Flutter developers can help you seamlessly migrate your legacy applications to Flutter mobile apps with engaging user interface.

Flutter Upgradation

If you're using an older version of Flutter, you're likely to miss out on a range of new features that are added with every upgrade. Upgrading to the latest Flutter version is a breeze when you have our Flutter experts in-charge of the process. Our in-house team of Flutter app experts is here to assist you with the upgrade and beyond.

Flutter App Maintenance and Support

Our Flutter developers provide timely maintenance and support to your applications, so that you continue to have flawless, glitch-free and secure user experience and are able to grow your business. With a leading Flutter app development company like Biztech, you can easily maintain your application for optimum performance.
Transform Your Ideas with Our Developers!
✓ 100% Guaranteed Security of your Information.
Trust us and take the first step!
Advantages of Onboarding Skilled Flutter Developers
Extensive Experience

Get access to a vast talent pool of top Flutter developers with over a decade of experience. Our Flutter experts have extensive knowledge of Dart, RESTFUL APIs, SQLLite, SOLID principles, and other framework-specific libraries and tools.

Cost Saving

When you partner with us, you get premium Flutter app development services at a fraction of the cost than hiring in-house developers. You can easily hire a Flutter developer remotely as per your preferred hiring model. Moreover, freedom from the hassles of hiring and micromanaging Flutter developers gives you more time to focus on growing your business.

Quality Deliveries

Once you hire our dedicated Flutter developers, expect timely project deliveries that meet high-quality standards. Our team is committed to exceeding your expectations and meeting business goals.

Ownership

We provide complete control over your project, deliverables, task assignments, and daily activities. With Flutter developers for hire from BiztechCS, you get 100% code authorization. So, you get complete ownership of the cross-platform app development project.

Flexibility and Scalability

Outsourcing developers allows you to scale the project as your requirements change. When you hire dedicated Flutter developers from Biztech, we ensure the developed app meets your evolving business needs.

Technical Support and Assistance

Our Flutter app developers are available based on your schedule and time zone, providing prompt assistance and support. Easily reach out to our team with your questions and concerns for swift resolutions and maintenance service.
Hire Flutter Certified Application Developers for your Next Project
Flexible Hours
Choose our hourly-based Flutter development services, where you pay only for the time and resources spent on your project. Enjoy the benefits of weekly billing, adjustable durations, and 100% source code ownership.
Ideal for: Short-term projects, startups with limited budgets, or projects with uncertain workloads and fluctuating requirements
Dedicated Resource
Hire our Flutter app experts on a monthly basis to develop customized solutions at a fixed price. Receive 160 hours of guaranteed work, aligned with your preferred schedule and time zone, and direct access to resources.
Ideal for: Long-term projects, projects requiring deep domain expertise, or businesses seeking a dedicated development resource.
Hire A Team
Assemble your ideal team from our pool of skilled Flutter developers, designers, testers, and engineers. Collaborate via email, Skype, Google Meet, or Zoom, and actively participate in the agile development process.
Ideal for: Complex projects, large-scale applications, or projects requiring a diverse range of expertise.
Steps to Hire Experienced Flutter Developers from Biztech
Inquiry

Select CVs

Assess Candidates

Trial Run

Hire Flutter Certified Developers
Travel & Hospitality

Retail

E-commerce

Education

Professional Business

Event Management

Food & Beverage

Real Estate

Manufacturing

Finance & Insurance

Human Resource

Non-profit Organization
Words that make an impact
Success Stories of Digital Transformation Developed By BiztechCS
Our persistence and enthusiasm to work with technologies have helped us go above and beyond our client's expectations. Here, explore many of our successful projects which digitally transformed businesses.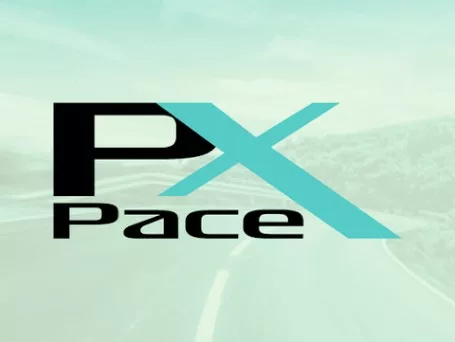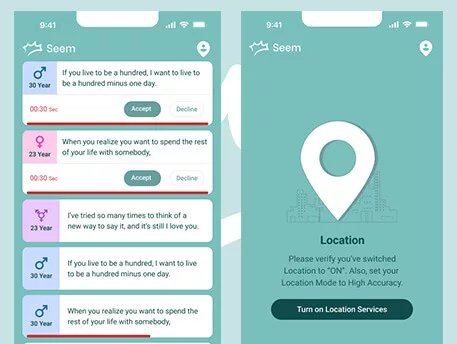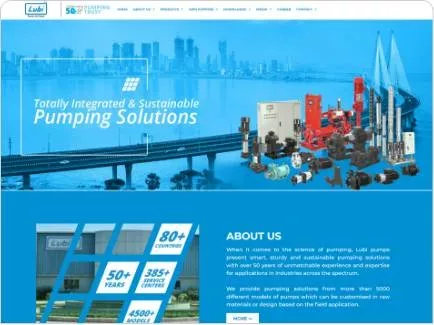 Lubi Pumps
Android , iOS , SuiteCRM , WordPress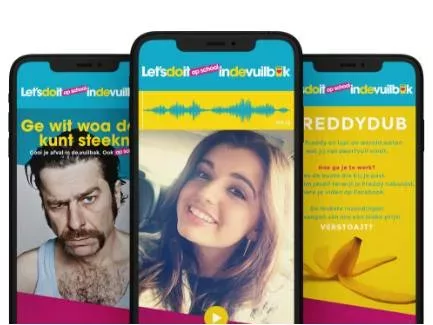 Tech Updates from Team BiztechCS
At BiztechCS, we keep you at the edge of technology with the latest updates, news, and trends influencing the IT industry. Our blog has a unique approach and is well-researched to give you a fresh perspective on technology.
Turn Your Flutter App Idea into Reality
We combine the business logic and development expertise of our Flutter app developers to drive customer success with a cross-platform application. Experience it for yourself!
Why Outsource Flutter Developers from Biztech
Having served in the industry for 16+ years, we have a pool of talented Flutter application developers who are proficient in developing cross-platform custom apps. Here are other perks of hiring our dedicated Flutter programmers:
Vetted and Skilled Flutter App Developers
Problem Solving and Communication Skills
Industry Expertise
On-time Project Deliveries
Flexibility in Time Zones
100% Code Authorization
Streamlined Project Management
Maintenance and Support
Security and Compliance
No Obligation Quote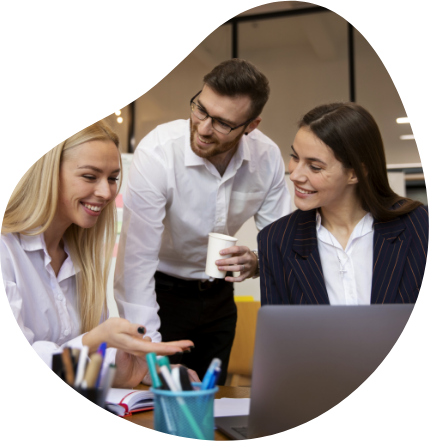 Frequently Asked Questions
How much does it cost to hire a Flutter developer?
We have flexible engagement models based on your requirements. You can choose Flutter app developers for hire on an hourly basis and for a specified duration. Check the pricing model for more.
Why should I hire Flutter application developers from Biztech?
At Biztech, we hold on to our commitments and help our clients with the best talent possible. Our Flutter developers are proficient in delivering result-driven solutions as per the business needs. 16+ years of expertise, knowledge of REST APIs, Dart and Swift languages, and hands-on tools like VS Code and XStudio are what we offer.
Is Flutter a perfect solution for startup companies?
Absolutely yes! Flutter mobile application development is a perfect solution to develop your application. Its single-code base, open-source nature, and Flutter cross-platform application development is a perfect solution for startup companies. Because of its open-source nature, you also get a large amount of support from the Flutter community and developers across the globe. Flutter is a perfect solution for developing various applications that run across devices regardless of your company size.
Can I develop cloud-powered applications using Flutter?
Of course! AWS and Azure support Flutter, making it easy to create cloud applications. If you are planning to start with Flutter applications development without further ado, start it with the help of dedicated Flutter developers for hire.
Is Flutter a good choice for startups?
Flutter uses a single codebase and extends a customizable UI alongside high performance for your app. That makes Flutter a highly preferable solution for startups. You can minimize your development cost as a single codebase helps develop cross-platform apps for your audience.
Can I Hire a Flutter Developer for hourly or project based task?
Yes, you can hire Flutter developers in India using any engagement model of your choice. Whether it is hourly-based model or a project-based model, BiztechCS can help with your Flutter development project.
Can You Provide an upgrade service for our existing Flutter project?
Absolutely! Whether you want to add more features to your existing app or upgrade the application for improved performance and user experience, we can guide you through it. Our best Flutter developers India will note down the challenges you face currently with your application and help overcome them effortlessly.
Can your Flutter developer help me complete my incomplete app development project?
Yes. No matter the stage of development, we can take reins of your project and start working on it. Our team of skilled Flutter programmers will take time in understanding your requirements and build you the perfect app you had envisioned from the get go.
Can I discontinue service in the middle?
See that entirely depends on the hiring model you choose from the beginning. If you have chosen our dedicated resource model on a monthly basis for fixed price, you will have to work with us depending on the terms of contract. However, if you choose to go with our flexible hours model, you will have to pay for only the hours worked and then you can decide to discontinue service. It is to note that discontinuing service in the middle is not entertained when you have already signed a project for long term.
What is your payment method after the engagement?
After you engage with our team and tell us the requirements, we will give you a quote about the development cost or the cost of hiring.  The payment frequency is also decided if it will be monthly or weekly, or fixed. We also enable you to pay via multiple payment methods as suitable.
Do you Offer Post-Deployment help like maintenance and support?
After the app development project is finished, we keep a close eye on the performance of these apps briefly. During this tenure, if there arises an error or complaint, our team tries their best to resolve the issues and ensure the app works flawlessly.