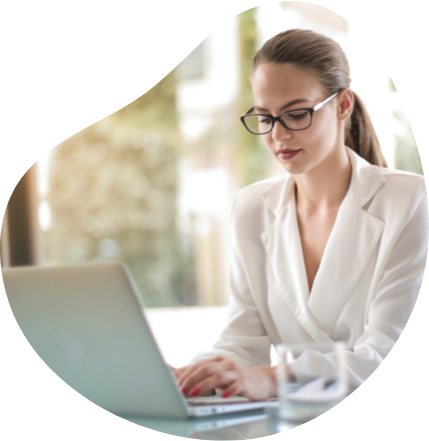 Connect, Collaborate and Create Cross-Platform Flutter Apps
When you hire Flutter developers from Biztech, you get experts with over a decade of experience delivering future-ready apps for all the industry verticals. We ensure that our developers have the required tech stack capabilities and are well-versed with the changing market trends.
Whether it's utilizing Flutter libraries and widgets to create intuitive interfaces or leveraging AI and ML to create business logic, our Flutter app programmers know it all!
Get Started with our Flutter App Developers' Expertise
Get Started with our Flutter App Developers' Expertise
Flutter Cross-Platform Development

Develop cross-platform applications with ease using Flutter. For Flutter cross-platform app development, onboard the top Flutter experts and develop a feature-rich, unique, and responsive application.

Flutter App Consulting

Rely on our Flutter programmers and get the best consultation for next-gen Flutter app development. Get answers to all your questions regarding Flutter application from experts!

API Development and Integration

Now develop and integrate third-party applications with ease. Our Flutter app developers will help you create RestAPIs, which make integration easy and faster.

Industry Specific Solution

With a wide range of industry expertise and experience, our Flutter app experts can create custom industry and business-specific solutions to increase your business reach.

Getting Started with Flutter 3

With Flutter 3, go one step further and create apps for macOS, Linux, and Windows. Our Flutter dedicated developers help you develop applications for various platforms. Develop responsive, scalable, and high-quality solutions.

Flutter Migration and Upgradation

Migrating to/from the flutter platform or upgrading your existing Flutter application with the latest version, Biztech, will help you at each step. Get in touch with our team to ensure a seamless migration.

Timely Security Updates

At Biztech, we understand the importance of security. Hence, while developing a Flutter app, our team follows the latest security trends and provides timely and latest security updates.

Maintenance and Support

Once done with app development, our Flutter developers provide timely maintenance and support for the Flutter application. We also ensure that the application matches the latest market standards and is secure.
Schedule an Interview to Hire Best Flutter Programmers
✓ 100% Guaranteed Security of your Information.
Trust us and take the first step!
Advantages of Onboarding Skilled Flutter Developers
Extensive Experience

Our Flutter certified experts have years of experience developing custom solutions for various industries. We can help you build a robust and dynamic cross-platform app tailored to your business.

Cost Saving

When you hire our Flutter professionals, you don't have to worry about managing them. We will do that for you, helping you reduce your operational costs by 50 percent!

Quality Deliveries

When you hire dedicated Flutter developers from us, you get project deliveries within the given time set and with high-quality standards. Our developers will leave no stone unturned!

Ownership

We provide complete control over your project, deliverables, task assignments, and daily activities. Hire vetted Flutter developers from us and get 100% code authorization.

Flexibility and Scalability

Outsourcing developers allows you to scale the project as required. When you hire dedicated Flutter developers from us, we ensure the app meets your changing business needs.

Technical Support and Assistance

Our Flutter application developers are available as per your availability and timezone. You can reach them and get your queries resolved therein.
Hire Flutter Certified Application Developers for your Next Project
Flexible Hours
You can hire our Flutter dedicated developers on an hourly basis. In this model, you will only have to pay for the time and resources spent on the project.
The highlights include weekly billing with flexible duration. You get 100% source code authorization.
Dedicated Resource
Hire Flutter app experts to create tailored solutions at fixed pricing. This model is for those who want to hire developers on a monthly basis.
You get guaranteed 160 hours as per your flexibility and timezone with direct access to the resources.
Hire Team
Choose your desired experts from a pool of talented Flutter developers, designers, testers, and engineers, and build a team to develop a custom solution for your business.
Communicate with them via emails, Skype, Google Meet, or Zoom and be a part of the agile development process.
Steps to Hire Experienced Flutter Developers from Biztech
Inquiry

Select CVs

Assess Candidates

Trial Run

Hire Flutter Certified Developers
Travel & Hospitality

Retail

E-commerce

Education

Professional Business

Event Management

Food & Beverage

Real Estate

Manufacturing

Finance & Insurance

Human Resource

Non-profit Organization
What Our Customers Are Saying
We can always count on Team Biztech
Biztech has helped us in many ways in the last 5-6 years. We have embarked on several ventures with different applications ranging from ERP to iOS apps to stand-alone applications for inventory management. Specifically, regarding Odoo development, they have helped us overcome many challenges. Biztech is very fast and responsive. They are really easy to talk to. We can always count on team Biztech in case of any issues. I have worked with them for many years and would highly recommend Biztech.
They've got an experienced team and impressive communication skills: Alex Wrenn
I wanted to avail myself of customized solutions for our store improvement. With the help of custom store solutions, we wanted to increase the number of satisfied customers and grow with current market trends. Biztech helped us with our website development, design, and eCommerce needs. They've got an experienced team, and I am impressed with their communication skills. I found Biztech very efficient and am pleased with how they handled things for us.
Biztech felt more like an On-Shore team than an Off-Shore Team
We've been working with Biztech for the last 7 years. We find that they are really good at ideation and coming up with new ideas when we face any problems. We have grown with them in the past 7 years, and hope to continue growing with them in the future. We highly recommend Biztech, they are very professional and have got excellent technical skills and they felt more like an On-Shore team than an Off-Shore team.
Success Stories of Digital Transformation Developed By BiztechCS
Our persistence and enthusiasm to work with technologies have helped us go above and beyond our client's expectations. Here, explore many of our successful projects which digitally transformed businesses.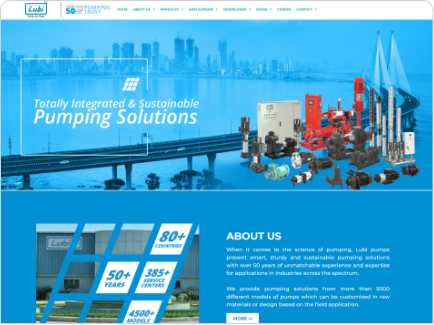 Lubi Pumps
Android , iOS , SuiteCRM , WordPress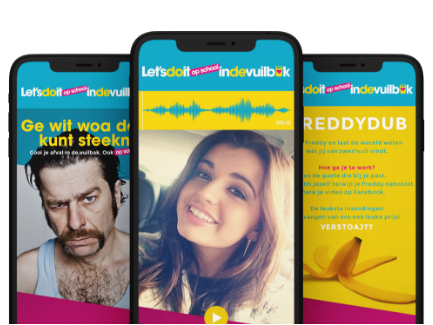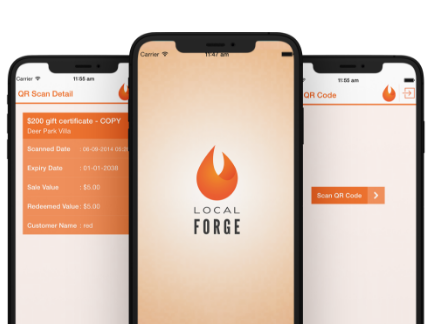 Local Forge
Android , iOS

Ovivo:

Digitizing Water Treatment Solutions with Robust Web Application

Ovivo is a Canada-based supplier of solutions for the treatment of water, wastewater, and ultrapure water. With years of experience, they have been serving in more than 15 countries worldwide. They are...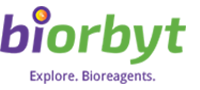 Biorbyt:

Streamlining Business Process by Automation and ERP Implementation

Biorbyt is one of the largest bioscience terminals with a huge inventory of reagents, antibiotics, biochemicals, ELISA kits and other customized requirements for scientific research. With an objective...

Helping Schools

to Stay Safe While They Reopen

El Camino Real Charter High is a USA based school which aims to provide the best possible education and infrastructure to their students and staff. Over the years we have helped them in digitizing their...
Latest Talent Hiring Updates from Team BiztechCS
At BiztechCS, we keep you at the edge of technology with the latest updates, news, and trends influencing the IT industry. Our blog has a unique approach and is well-researched to give you a fresh perspective on technology.
Turn Your Flutter App Idea into Reality
We combine the business logic and development expertise of our Flutter app developers to drive customer success with a cross-platform application. Experience it for yourself!
Why Outsource Flutter Developers from Biztech
Having served in the industry for 16+ years, we have a pool of talented Flutter application developers who are proficient in developing cross-platform custom apps. Here are other perks of hiring our developers:
Vetted and Skilled Flutter App Developers
Problem Solving and Communication Skills
Industry Expertise
On-time Project Deliveries
Flexibility in Time Zones
100% Code Authorization
Streamlined Project Management
Maintenance and Support
Security and Compliance
No Obligation Quote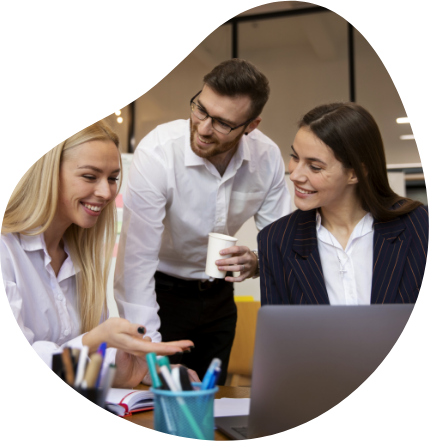 Frequently Asked Questions
How much does it cost to hire a Flutter developer?
We have flexible engagement models based on your requirements. You can choose Flutter app developers for hire on an hourly basis and for a specified duration. Check the pricing model for more.
What are the norms for hiring a Flutter development team?
From business analyst, developer (senior or junior), testing executive, and designer, you can select a team based on your requirement by scanning the CVs and evaluating their work. The team you choose will be available with a given number of dedicated units for the billing, including the 15-day free trial.
Why should I hire Flutter application developers from Biztech?
At Biztech, we hold on to our commitments and help our clients with the best talent possible. Our Flutter developers are proficient in delivering result-driven solutions as per the business needs. 16+ years of expertise, knowledge of REST APIs, Dart and Swift languages, and hands-on tools like VS Code and XStudio are what we offer.
How many Flutter developers are required to develop an application?
The team size depends on how big or small the project is. Depending on the project and your requirements, we define the number of dedicated Flutter app programmers needed for Flutter mobile development. Further, if the project expands and you need more members to handle the project, we will expand the team size.
Which operating systems does the Flutter app support?
Flutter is an open-source platform and supports various operating systems like Linux, macOS, Windows, etc. Flutter developers have made it easy to create cross-platform applications and provide users with a better experience.
Is Flutter a perfect solution for startup companies?
Absolutely yes! Flutter mobile application development is a perfect solution to develop your application. Its single-code base, open-source nature, and Flutter cross-platform application development is a perfect solution for startup companies. Because of its open-source nature, you also get a large amount of support from the Flutter community and developers across the globe. Flutter is a perfect solution for developing various applications that run across devices regardless of your company size.
Can I develop cloud-powered applications using Flutter?
Of course! AWS and Azure support Flutter, making it easy to create cloud applications. If you are planning to start with Flutter applications development without further ado, start it.
Can I develop applications for the desktop using Flutter?
Flutter is an open-source, cross-platform application development tool. Using it, you can develop applications for desktop, mobile, web, and more. Thus, making it easy for developers to create applications and use them regardless of which device they use.
How is Flutter different from other languages?
Flutter is open-source and has strong community support who contribute daily and try to make Flutter a better product. Moreover, exclusive features like hot reload, beautiful interfaces, native performance, and fast and easy development make it stand out.
With the latest update of Flutter 3, you can now develop applications for macOS, Linux, etc., making it more robust, scalable, portable, and easy to work on any device.