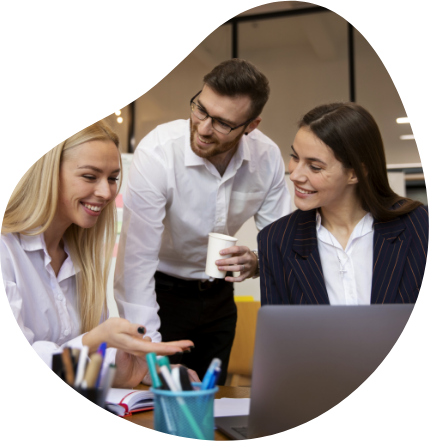 Hire Android Developers and Turn your Idea into Reality
We have a team of expert Android developers who can help you at each stage of the software development life cycle. Our experts will help you develop native, hybrid, and cross-platform applications for Android or port your existing iOS app into Android. You can leverage various Android development services, including UI and UX design, enterprise solutions, migration and updating services, and post-launch support and security.
Hire Android app developers at your convenience to experience app development in real time. Our developers are well versed in Kotlin, Java, XML, and other programming languages. Choosing our Android app programmers for hire means you get an app that is:
Robust and scalable
99% crash free
Cyber secure
Material design compliant
What Our Android App Developers Can Do
What Our Android App Developers Can Do
Integrate Third-Party Tools

Integrate third-party tools easily and make your application responsive and user-friendly with our Android web developers. Make your app feature-rich, scalable, and easy to use by integrating other third-party apps.

Hardware Compatible Apps

Run your Android application on almost any device and make it reach the masses. We can help you make your Android application compatible with almost any and every hardware device.

Enhance your App Experience with AR and VR

Integrate and use the latest technology like AR and VR easily in your application and make it more user-friendly. Hire dedicated Android developers from us and boost your Android application.

Develop Varied Applications

With our Android app developers, you can create industry-specific solutions. They have industry standards for various business sectors, location-based apps, portals, lifestyle, news, etc.

Design Intuitive Interface

To start with native app development, let our UI/UX designers create interactive, appealing, and easy-to-navigate mockups for your application. Our Android developers can help you to develop apps just like you want.

Android App Consultation

Our strong tech team will provide you with a consultation at each phase of development and also after deployment. This way, we can make sure to listen to your challenges and provide best-fit solutions.

Support and Maintenance

Our customer support team is there to help you round the clock and solve your problems. Moreover, you will also get timely maintenance to keep your app compatible with industry standards and OS updates.

Security and Compliance

Our Android programmers will provide timely security updates to our customers and keep everything up and running.
Schedule a Call to Get Free Consultation
✓ 100% Guaranteed Security of Your Information
Trust us and take the first step!
Advantages of Hiring Dedicated Android Developers
Reliable and Skilled Developers

When you hire the finest Android developers, their skill sets align with your project specifications. With their expertise, they help you develop custom, stable, fully functional, and futuristic applications.

Clear Communication

Outsourcing top Android developers streamline communication. They keep you informed about the daily, weekly, and monthly progress of your project.

Consistent Delivery

For optimal output, Android developers follow various software development methodologies, including Scrum and Agile frameworks. This proactive approach helps them meet deadlines and you with on-time deliveries.

Project Management

When you hire Android developer online, they take ownership of the project's scope, deliverables, budget, and team to ensure it's delivered without a hitch.

Robust Architecture

With a team of experienced developers, you get an app that's secure. Android developers know about Android's environment, and with their skills and knowledge, employ security protocols to add an extra layer of security.

Flexible Hiring Model

Hiring Android developers is not only cost-effective but also effortless. Depending on your project size and budget, you can hire Android developers at your convenience.
Dedicated Android Developers Hiring Model
Flexible Hours
You can hire Android programmers on an hourly basis. In this model, you will only have to pay for the time and resources spent on the project.
The highlights include weekly billing with flexible duration. You get 100% source code authorization.
Dedicated Resource
Hire a dedicated Android developer to build web and mobile apps at fixed pricing. This model is for those who want to hire our Android developers on a monthly basis.
You get guaranteed 160 hours as per your flexibility and timezone with direct access to the resources.
Hire Team
Choose your desired experts from a pool of talented developers, designers, and testers, and build a team to develop a custom solution for your business. Have complete control over the team with expert consultation online.
Communicate with them via emails, Skype, Google Meet, or Zoom and be a part of the agile development process.
Hire Android App Developers From Biztech in 5 Easy Steps
Share your Requirements

Evaluate CVs

Schedule Interviews

Begin Trial

Remote Onboarding
Travel & Hospitality

Retail

E-commerce

Education

Professional Business

Event Management

Food & Beverage

Real Estate

Manufacturing

Finance & Insurance

Human Resource

Non-profit Organization
Words that make an impact
Success Stories of Digital Transformation Developed By BiztechCS
Our persistence and enthusiasm to work with technologies have helped us go above and beyond our client's expectations. Here, explore many of our successful projects which digitally transformed businesses.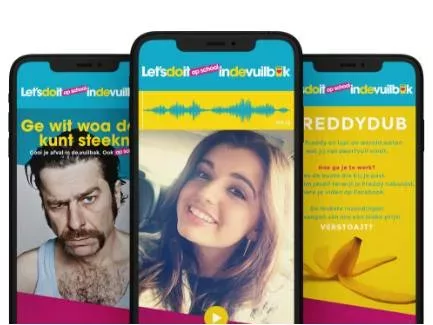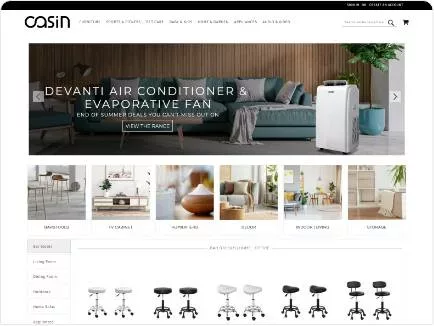 Oasin
Android , iOS , Magento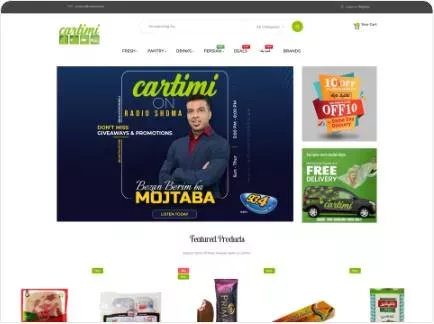 Cartimi
Android , iOS , Magento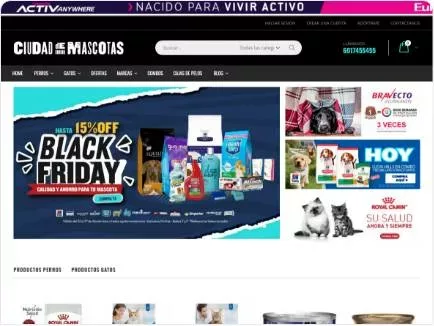 EPA – Delivery Boy Application
Android , iOS , Magento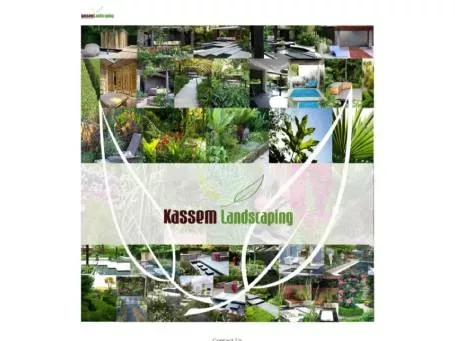 IDID HRMS App
Android , iOS , Kotlin , Odoo , Python , Swift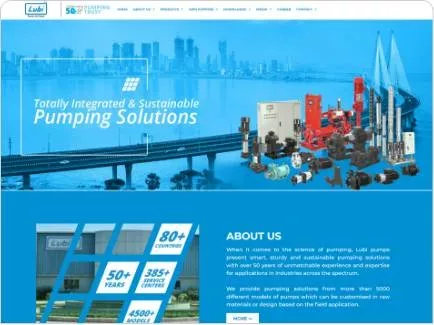 Lubi Pumps
Android , iOS , SuiteCRM , WordPress

TapCRM

Making SuiteCRM Better with Geolocation

CRM tools are a boon for business. But today, it's not enough to only have a desktop CRM tool. The advancements in mobile technology demand business owners to have on the go access to CRM data. With...
Latest Talent Hiring Updates from Team BiztechCS
At BiztechCS, we keep you at the edge of technology with the latest updates, news, and trends influencing the IT industry. Our blog has a unique approach and is well-researched to give you a fresh perspective on technology.
Work with Top Android Developers
Develop your project with a team of reliable and dedicated Android App Developers perfectly suited to your business needs.
Why Choose Biztech as your Android Developer Provider?
We've assisted over 300+ businesses with their needs, and we can help you choose and hire Android app developers who are competent, efficient, and agile. There is a slew of other reasons to choose us:
Skilled and Tested Professionals
Dedicated Team
Flexible Engagement Models
Timely Delivery of Projects
Proven Work History
Confidentiality and Integrity
Cost-Efficient
Risk Management
100% Source Code Authorization
Seamless Management
24*7 Technical Support
Bug-free Tailored Solutions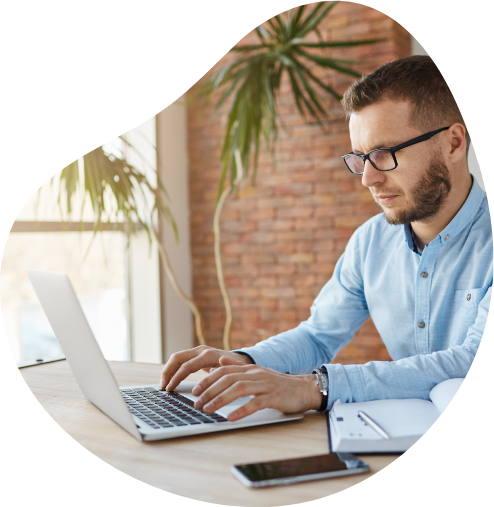 Frequently Asked Questions
How much does it cost to hire Android application developers?
It depends on the size of the project and the number of resources required. We offer three standard pricing models to hire dedicated Android app developers – hourly, monthly and a dedicated team. You can contact us for a quote.
Can you help me with a custom Android application development service?
Sure, our strong team of expert developers will help you with custom Android application development services. We can help you with Android game development, industry-specific solutions, music apps, and more. They will also provide their inputs when and where needed and help businesses guide at every development phase. Hence, you can define your features, and we will help you develop your applications.
What are some interview questions I can ask a dedicated Android developer?
The interview questions depend on what you're looking for. However, you can ask them some valuable questions to test their expertise, such as:
Which programming languages are you familiar with?
Why do you prefer Android development over iOS?
What is your relevant experience with Android app development?
What kind of apps have you developed before?
Tell us about your last project?
How do you explain a technical point to your non-technical clients?
Have you developed your app? What kind of app would you like to develop?
What are the norms for hiring Android app developers?
You are free to select developers (senior or junior) based on your requirement.
Will you help me with uploading applications to the Google Play Store?
Yes! Our work does not get over with development. Our dedicated Android app programmers will help you upload your application to Google Play Store and also help with further security updates, maintenance, OS version updates, and more.
How will you handle new OS releases in Android?
Every year Google releases new Android versions with new features, and making your application abide by the new release is important. Hence, when the new OS version is released, we tweak it when and where needed. This helps us ensure that the application is up and running with the latest features and provides a better user experience.
Will I be given complete ownership of the project and source code?
Of course! You will have full ownership of the project as well as the source code. All these things will be covered in NDAs and SLAs we sign with clients.
Which types of solutions do you offer?
We can build industry-specific solutions as well as custom native, cross-platform and hybrid solutions as per your requirements.
What is the difference between cross-platform and Android native app development?
If we start out with Android native app development, we will use a dedicated Android IDE for application development. Whereas, with cross-platform application development, we write code once and run it across the platform. This helps us to create applications for multiple platforms. Both the development processes are best in their own ways, and our experienced developers can develop in both environments. Hence, as a client, you can define your processor depending on the project requirements, and we will define the IDE.
Which platform shall I target more, iOS or Android?
This entirely depends on your business model, the type of product you are developing, and your audience. So, first, study which platform your customers prefer and then move forward. Usually, it is good to have applications in iOS as well as Android, but you still need to understand your customers and their needs.
Which Android devices do you build applications for?
We can help you build applications for devices that support Android. You get assistance with Android game development, watch apps, mobile apps, TV apps, tablets, and more. You name it, and we have a solution for you. Hire Android app developers, and let us help you with Android mobile app development.
Can you help me migrate iOS or web applications to Android?
Of course! Our team can help you migrate your application from any operating system to the Android operating system. Additionally, we can also help you with developing cross-platform applications if needed.