Hire ASP .NET Developers to

Scale Your Development Team

Having a team of dedicated ASP .NET developers by your side allows you to stay ahead by creating dynamic solutions that can easily enhance your business process. Hire the right talent from the leading ASP .NET development company.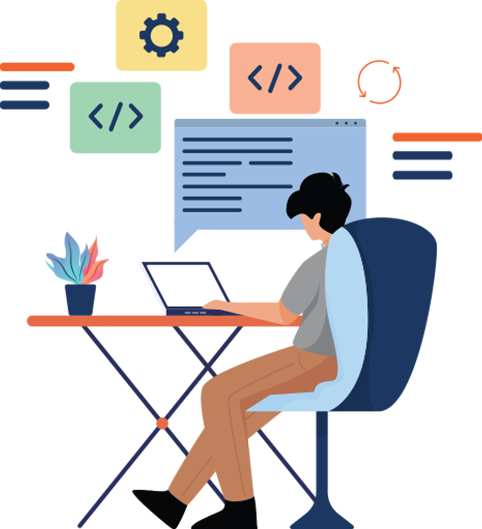 Hire Dedicated Developers for Your Project
By outsourcing dedicated developers, you get the latest technological solutions for next-generation ASP .NET applications. We are happy to provide you access to the top talent in the industry - tech experts, data scientists, UI/UX designers who get work done for you. Being an ASP .NET development company, we have made ourselves capable of building feature-pack .NET Core and .NET Framework solutions. Our software developers are well-skilled in a wide range of Microsoft Technologies like VB .NET, C#, Ms.SQL, ASP .NET, and Azure Portal. Hire ASP .NET developers from dot net development company who excel in delivering the best-suited solutions as per your needs. Conduct an interview to choose the most suitable team for your project.
Available Integrations with
ASP .Net Development Services
Along with ASP .NET development services, we offer end-to-end full-stack development expertise with AngularJS, ReactJS, .Net, Azure
Angular JS
ReactJS
.Net
Azure
Apart from ASP .NET, our developers are also well-versed in one of the most versatile front-end frameworks - AngularJS. Through extensive work experience, our developers have gathered deep knowledge of AngularJS practices and commonly used modules. Our AngularJS experts, with their proficiency in JavaScript and HTML 5, can build large-scale, high-performance, and easy-to-maintain web applications. Make the best use of Microsoft's framework to build efficient web applications with the help of our ASP .NET developers. Partner with ASP .NET development company to choose the best talent for your project. We provide a 15-days free trial to help you make an informed decision. So, what are you waiting for!
ReactJS's popularity is increasing day by day. Websites developed by using the latest features of ReactJS are highly engaging and have an interactive UI design. At Biztech, along with ASP .NET development services, we also have expertise working in ReactJS. Our team has in-depth knowledge of building scalable applications with the latest techniques and tools available in the ReactJS ecosystem. Create dynamic web pages, social media apps, and much more. Contact your dot net development company to discuss your project. We will help you build a project work plan and provide you with a team that you can rely on for technical consultation. Start your free trial today.
This software framework developed by Microsoft is well-known for its features like reusable code and object-oriented programming. These features make the framework secure and make the deployment easy. With our software developers, you can build an array of applications in the .Net framework, including web apps, mobile apps, games, IoT, etc. At Biztech, we have a dedicated team with experience in a wide range of Microsoft technologies, including VB .NET, C#, Ms.SQL, ASP .NET, and Azure Portal. Our skillful developers are ready to build cutting-edge solutions for your business. Schedule an interview to hire dedicated .Net developers.
Microsoft Azure is Microsoft's comprehensive collection of cloud-based alternatives to physical hardware and services. Microsoft Azure covers more than relocating on-premises servers to the cloud. Apart from laaS resources, you get a full range of PaaS and SaaS options that give your business access to cloud-based services without the need to manage a server. We have a team of Microsoft Azure developers who can cater to your business needs. Leverage the potential of this technology by hiring experts from Biztech. Whether it's migrating an existing solution or launching a new one, we have the resources and expertise to take care of all your needs.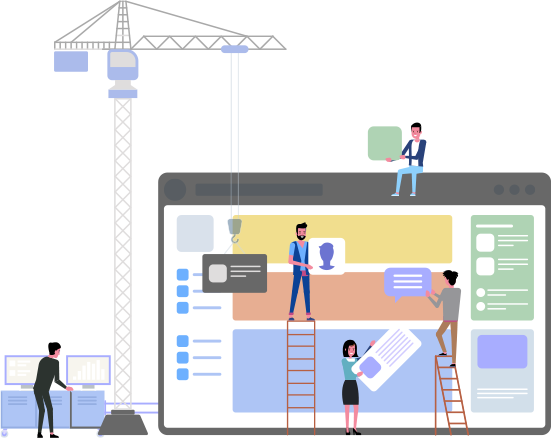 Hire ASP .Net Developer for your Next Project
Flexible Pricing | NDA | Simple Exit Policy
We provide NDA to maintain your project confidentiality
Duration: Flexible
Communication: Email, Skype, Google Meet, Zoom
Hiring Period: Flexible
Billing: Weekly
NDA Security
100% Source Code Authorization

Hire dedicated 5+ years exp. developers
Popular
Duration: 8 hours/day, 5 days/week
Communication: Email, Skype, Google Meet, Zoom
Hiring Period: Minimum 1 Month
Billing: Monthly
NDA Security
100% Source Code Authorization
Scrum Team (3 developers)
$11500USD
A dedicated SCRUM
Team of 3 Developers
Duration: 8 hours/day, 5 days/week
Communication: Email, Skype, Google Meet, Zoom
Hiring Period: Minimum 1 Month
Billing: Monthly
NDA Security
100% Source Code Authorization
Schedule an Interview to Hire the Best Talent
We are here to help you find the right talent for your project.
Hire ASP .NET developers from ASP .NET development company who have the right set of skills and tools. With our decades of experience in the industry, we can develop websites and web applications that give you an edge over competition. Choose the right talent for your project to ensure quality work with timely delivery.
ASP .NET Technical Stack
Framework
ASP .NET Framework
ASP .NET Core
Backend
ASP .NET Core
ASP .NET MVC
ASP .NET MVC Web Api
WCF Services
Forntend
Razor Pages
HTML
CSS
Bootstrap
APIs
Microsoft Dynamics 365
Google Map API
Facebook API
Twilio
Language
JavaScript
AngularJS
VueJS
C#
VB
Other
Twilio
Agile
Payment Gateway
Have a Glimpse of

Our Portfolio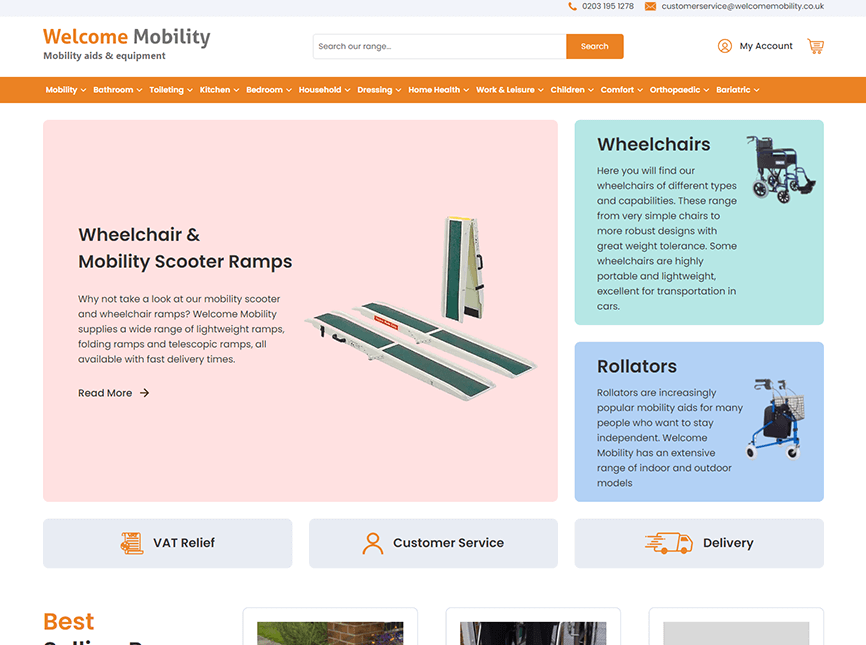 Healthcare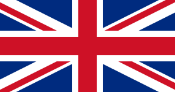 Welcome Mobility
We helped them migrate their website from ASP.Net to Magento. Additionally, we also successfully merged the website with their sister company - 'Essential Aids'.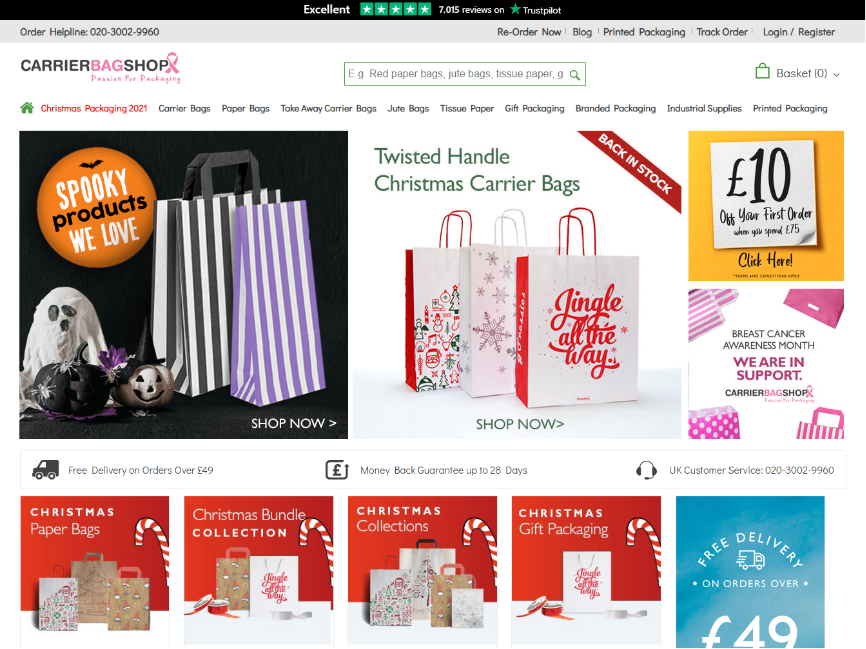 Retail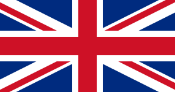 Carrier Bag Shop
We developed appealing and interactive user interfaces for their website with timely maintenance and multi-language support.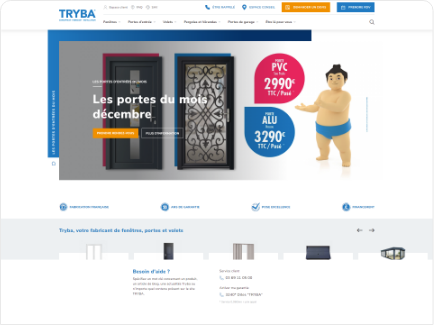 Manufacturing

Tryba
We integrated our calendar plugin in Dynamics 365, provided multi-language support for French, color-coded CRM appointments data, and more.







Know us through our

case studies


CG Controls
CG Controls Management App is a desktop solution tailored to CG Controls, Ireland 's leading automation...
Read More
We wanted to build a new website from scratch and provide better services to our users. We reached out to Biztech and decided to work with them on the basis of their portfolio. They helped us a lot with ...
Hizbullah Watandost
Senior Application Officer - Afghanistan International Bank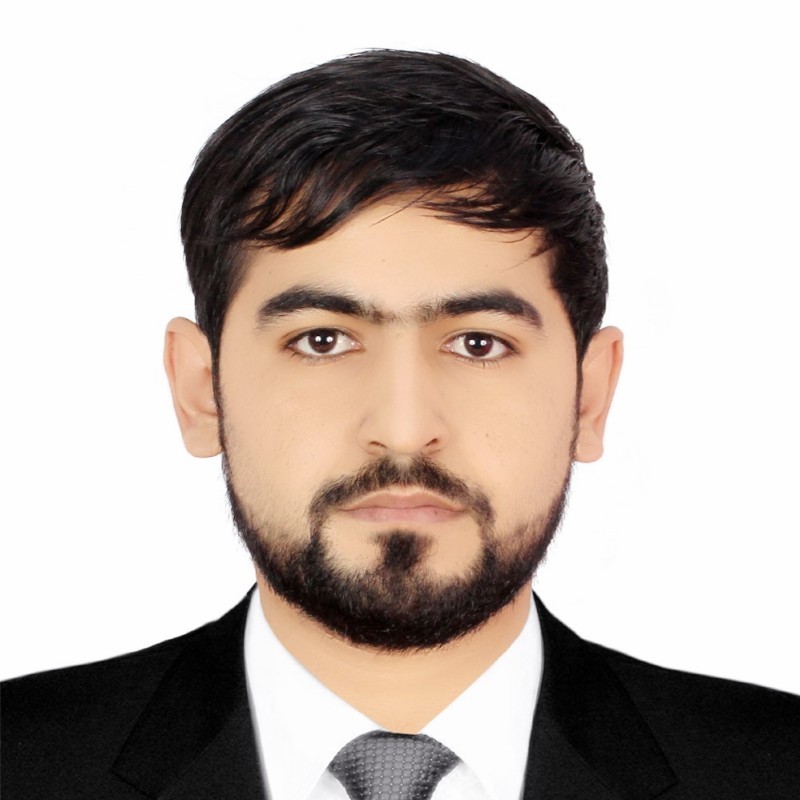 We have a very strong and long lasting relationship with Biztech which we have nurtured over the years. They have a close knit and skilled team which helps us in every possible way and provides us best ...
Matthew Gowar
Founder & Creative Director - Range Left Ltd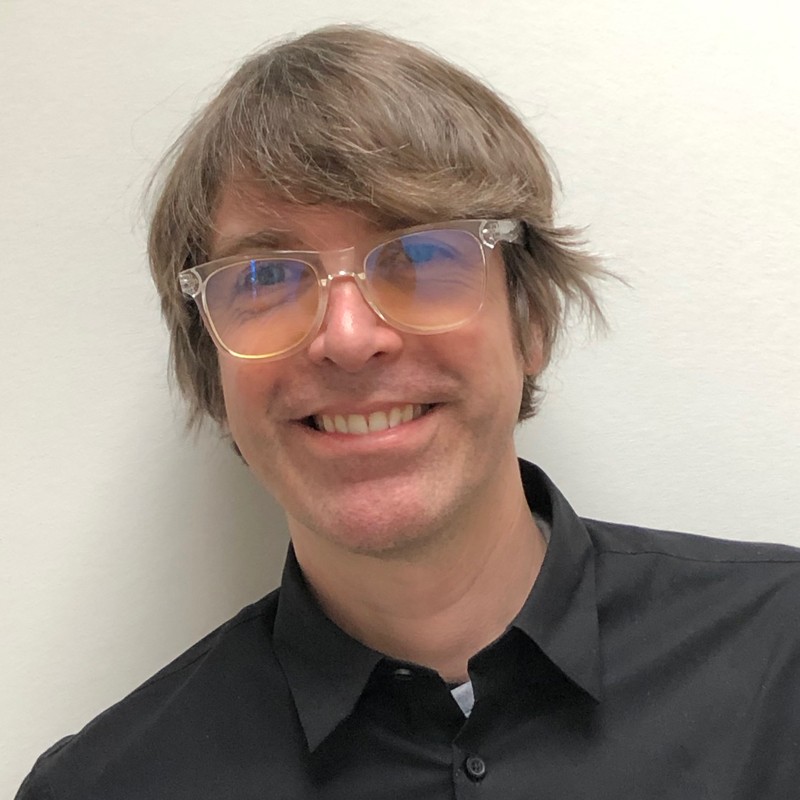 They built us a slick site that met our expectations and went beyond. Nothing was too difficult or impossible for them to do, and our website is easy to update form our side. On launch we had a considerable ...
Eleanor Hyland-Stanbrook
Creative Director - And-Now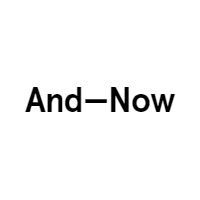 We are a kitchen retailer and we sell to both trade and retail customers, we do this we have been using an industry specific software for around 8 years and had come to the realisation that to take control ...
Ardene Stoneman
Managing Director - BETTER KITCHENS LTD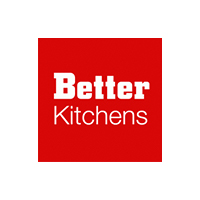 We have been working with Biztech for over 4 years now and been impressed with their breath of knowledge, their can do attitude and the good communication skills. Biorbyt has completed over 100 small and ...
Tillmann Ziegert
Managing Director - Biorbyt Ltd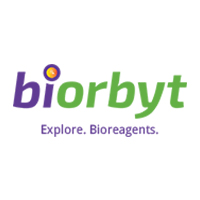 ASP .NET Development Services

by Biztech
ASP .NET Website Development
Build a robust website with intuitive UX/UI with our ASP DOT Net development services. We understand the nature of your business and develop your website accordingly. Get in touch with us today!
ASP Dot Net Web Development Customization
At Biztech, we have 15+ years of experience in building customized and high-performing solutions for businesses. Let's help you give a new look with an appealing UI/UX to your existing ASP .NET application.
ASP .NET Web Application Development
We build custom ASP .NET web applications from a simple CMS to a complex intranet or social networking app. Hire ASP .NET developers who can build solutions that fit your business needs.
ASP .NET Ecommerce Development
Develop a fully customized eCommerce store with your entire product range with our ASP .NET web store development services. Get in touch with dot net development company for eCommerce development.
ASP .NET Desktop Application Development
Looking for a custom ASP .Net tool that can work offline? Then Biztech is the ASP .NET Development Company you need! Create a standalone desktop app customized that fits your requirements.
ASP .NET Database Application Development
At Biztech, efficiency and security are at the core of our development services. Build error-free custom database applications based on ASP .NET to smoothen the transaction of data. Share your requirements with us.
ASP .NET Integration
Integrate ASP .NET with other business applications for streamlined operations. As an experienced ASP Dot Net Development Company, we have the know-how of these integrations to help manage your business.
ASP .NET Migration
We can help you migrate your website or web app from/to any PHP-based framework with optimum reusable code utilization. Hire dot net developers to migrate your data seamlessly and error-free.
​
​
​
​
​
Xamarin Development
​
Rely on the strong skills of our developers to help you develop Xamarin based applications. With the right talented developers turn your ideas into reality.
​
​
​
​
​
​
​
Windows App Development
​
Upscale the potential of your windows app by onboarding right developers. We can help you build robust, intuitive, and interactive applications which fulfil your business needs.
​
​
​
​
​
​
​
​
Web API Development
​
Develop web APIs for Windows with the help of our developers and provide users with the perfect services. Our skilled developers can help you to fulfil all your needs and build complex APIs which are easy to integrate.
​
​
​
​
​
​
​
​
Office 365 Plugin Development
​
Develop a complete end-to-end Office 365 solution plugin which your users can easily integrate and use. Streamline your business operations and provide your users with a better customer experience.
​
​
​
​
​
​
​
​
Windows Service Development
​
Our skilled team of developers can help you to develop Windows service applications which are intuitive and scalable.
​
​
​
​
​
​
​
​
Database Design And Development
​
Develop and design secure databases following the latest security algorithms and store your data securely. Our team can help you to store and share your users' data securely.
​
​
​
​
​
​
​
Frequently Asked
Questions
How are ASP .NET development services beneficial for my enterprise application?
Microsoft's framework provides development tools to create effective web pages, web applications, and web solutions for enterprise applications. You can develop desktop, web, and mobile applications, including gaming, IoT, cloud-based applications. It is a perfect solution for enterprise applications as one of the major benefits of ASP .NET is high performance. Since the code automatically gets optimized, that results in improved performance. Hence, regardless of the size of the company, you can develop enterprise applications with ease using ASP .NET.
Is ASP .NET cross-platform?
Yes. In 2014, ASP .NET became a cross-platform application. Since then, developers are using it to develop applications that run on Windows, Linux, and Mac.
How is ASP .NET better than other frameworks?
As compared to other frameworks, website or application development using ASP .NET can be faster and efficient. Its CLR with other programming languages delivers an intuitive interface with seamless performance. Moreover, when it comes to security, ASP .NET is way ahead. It has in-built Windows firewall authentication along with the pre-application configuration that keeps your data protected.
Why should I outsource a team of developers?
Software development outsourcing reduces operational costs, but the most significant advantage is that you enjoy access to the industry's top talent. The development team you hire has vast experience and technical knowledge to help you get the work done. Looking to hire a software development team? Biztech can help you find the right talent and resources for your business.
Why should I partner with Biztech for Microsoft .net development services?
In our 15+ years of experience, we have developed quality business solutions that our clients worldwide appreciate. This experience has led our development team to handle projects of every magnitude.
Partnering with Biztech means you have a diversified team of experts who have the rich industry knowledge and technical skills to get your work done. Therefore, you need not worry about implementation and development. We ensure you with a 100% success rate.
What truly makes us different from others is our commitment to long-term partnerships. No matter how small or large the project is, we help our clients through every step of their journey. 92 % of our clients are still with us. And this long-term partnership happens by focusing on quality, transparent communication, and timely delivery. Get in touch with us!
How long have you been in the industry?
We have 15+ years of experience in helping businesses like yours to get ready for the future by providing world-class tech teams. 350+ clients trust us with their code, software, and business. Let's connect to know more about your project and help you find a suitable solution.
Can your team accommodate my specific needs?
In our decades of experience, we have catered different industries ranging from eCommerce to healthcare. Plus, our clientele ranges from startups to large-scale companies. That has enabled our team to be quick in adapting to every business's requirements and deliver a perfect solution. We can help you find the right resources from our team of 270+ developers, designers, business analysts, and marketers.
What kind of industries do you work with?
We do not restrict ourselves to serving a specific industry. We cater to a wide range of industries, including finance, healthcare, retail, real estate, eCommerce, and more.
What expertise does your development team have?
Our ASP .NET developers have extensive experience in creating creative and interactive web applications. They are well-versed in Microsoft Technologies like VB .NET, C#, Ms.SQL, ASP .NET, and Azure Portal. Find the right dedicated dot net developers with Biztech for your project for your upcoming project.
What is the process to select the best team for my project?
The process of hiring the right team starts with requirements gathering. Once we get a complete view of your project, we send you a list of eligible candidates. The selected team then carries out a trial project to give you an idea of our work. The last step includes finalizing the team and project briefing.
Do you offer a free trial?
Yes. We offer a 15-day free trial. That helps you understand the process, and enables you to evaluate communication, on-time delivery, and code quality. If you get satisfactory results, you can continue further. Get in touch with us to start a free trial today!
What is the average pricing for dot net development services?
There are various factors like the size of your business, your project requirements, and your project's complexity that affect the final cost. Below is the pricing model to hire a team for ASP .NET web application development –
Hourly Rate (USD): $30
Monthly Cost (USD): $3,900
Scrum Team of 3 Developer: $11,500
How much time do microsoft.net development services take?
Every business is different. Therefore, every need is different. The time taken for dot net development services depends entirely on your project requirements and the kind of software you want to create. Get in touch with us to know more about the estimated time for your upcoming project.
How do you support security compliance?
We consider security as important as bug-free development. Biztech is an ISO 27001 ISMS certified company that ensures that your data is handled with the utmost security and shared only with your team. In addition, we strictly follow the standard protocols to handle development, testing, and deployment.
Can I hire dedicated .net developer of my choice?
Yes, you can hire a dot net developer of your choice. Being an asp .net application development company, we can help you find the best team that knows everything about the ASP .NET ecosystem. Schedule a developer interview today!
How many members will work on my project?
There is no fixed number of developers or project managers who will work on the client's project. It depends on the complexity of the project and your requirements. Schedule an interview with Biztech to hire dedicated.net developers.
The development team I hire will be dedicated to my project?
Yes, the assigned team will be 100 percent dedicated to working on your project. You can connect with the team throughout the development process using a communication tool convenient to you.
Will you provide ASP .NET application development services according to my time zone?
With Biztech, time zones are never a constraint. To provide you with the best microsoft.net development services, our team works as per your time preference, deadline, and business goals.
How many resources will you need from my end?
For better communication, we need assistance from a project manager. They will inform us about your business process and workflows. This helps our team to gather requirements and start with the development process. However, the number of resources majorly depends on the specific requirements that our client has.
Who will have ownership of dot net application development?
As a client, you will have complete ownership of dot net application development. We are entitled to assign you the sole owner of all the paid-for intellectual property.
Is there a legal contract that needs to be signed?
Yes. We sign a Non-disclosure agreement that gives you absolute ownership of your project. This includes copyrights, source code, intellectual property rights, etc.
Will I be charged for canceling the contract early?
No. We do not charge for an early project cancellation. However, when we sign up for a contract, we mutually agree on the time duration request notice for cancellation.
What is your communication process?
We believe in open collaboration with our clients. From project assessment to implementation, we ensure that you and we are on the same page. Throughout the dot net application development process, we keep you updated with the status of the work. This reduces the chances of errors in the development process.
What development process do you follow?
Agile methodology is at the heart of our development process. To develop error-free software, we focus on client collaboration instead of contracts and processes. This allows transparency, productivity, and innovation in what we do.
What does technical consultation with Biztech look like?
At Biztech, technical consultation starts with us getting detailed requirements from your end. Once we are on the same page, we help you figure out the challenges and decide the right solution along with the tech-stack for your project.
Can you describe the onboarding process with Biztech?
We give a 15-day free trial that helps us understand the way you and your team work. We also try to get details about code structuring, task assigning, and team meetings during this time. This is then followed by an integration of our team with yours.
Do you provide support after the completion of the project?
Even after project completion, we will always be there for you. With Biztech, you get a complete package of ASP .NET application development services, including bug-fixing, support, and on-demand maintenance.