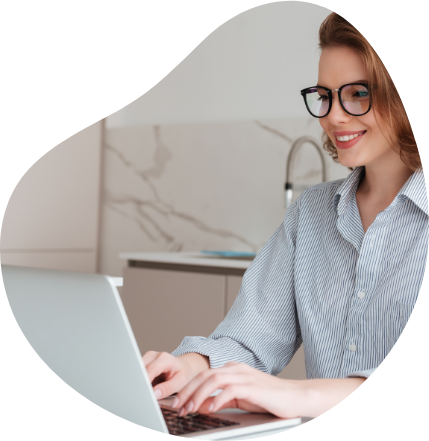 Build Experiences With Our ASP.Net App Developers
Be it a high-end web development project or customizing the existing business website with logic, our ASP.Net app developers help you create an unforgettable experience.
Equipped with tools, resources, and skills, our team helps you with the perfect solution for your businesses. Our hiring process focuses entirely on your business needs, including your business features as the center of gravity. With hundreds of projects delivered, our developers' skills in ASP.Net include organized coding, streamlined complexity, and error-free testing.
Apart from web applications and e-stores, our experts can also assist you in developing offline desktop applications. If you wish to migrate or integrate your data, our ASP.Net developers can help you in all the ways.
Our ASP.Net Programmers' Expertise
Our ASP.Net Programmers' Expertise
ASP.NET Website Development

Build a robust website with intuitive UX/UI with our ASP DotNet developers. We understand the nature of your business and develop your website accordingly.

ASP Dot Net Web Development Customization

Give a new look with an appealing UI/UX to your existing ASP.NET websites with our ASP.Net experts. Customize your existing websites and make it look exactly how you want.

ASP.NET Web Application Development

From a simple CMS to a complex intranet or social networking application, our .Net developers can create a custom web application that fits all sorts of business needs.

ASP.NET Ecommerce Development

Develop a secure, scalable, and customized eCommerce store that reflects all your products. Hire ASP.Net app developers to build your eCommerce store now.

ASP.NET Desktop Application Development

Want custom ASP.Net software that can work offline on your desktop? We've got you covered. Hire our ASP.Net application developers to create an outstanding desktop app customized that fits your requirements.

ASP.NET Database Application Development

Build error-free custom database applications based on ASP.NET to smoothen the transaction of data. Hire ASP.Net dynamic data developers to create custom database applications.

ASP.NET Integration

Integrate ASP.Net with other business apps, third-party applications, and Microsoft-specific APIs securely with the help of our DotNet fullstack developers.

ASP.NET Migration

Our ASP.Net programmers can help you migrate your website or web app from/to any PHP-based framework with optimum utilization of reusable code. Hire dot net developers to migrate your data seamlessly and error-free.

Xamarin Development

Rely on the vital skills of our .Net developers to help you develop Xamarin-based applications. With the right talented developers, turn your ideas into reality.

Windows App Development

Upscale the potential of your windows app by onboarding the right developers. We can help you build robust, intuitive, and interactive applications which fulfill your business needs.

Web API Development

Develop web APIs for Windows with the help of our developers and provide users with the perfect services. Our skilled ASP.Net developers can help you fulfill all your needs and build complex APIs that are easy to integrate.

Office 365 Plugin Development

Develop a complete end-to-end Office 365 solution plugin that your users can easily integrate and use. Streamline your business operations and provide your users with a better customer experience.

Windows Service Development

Our skilled team of .Net developers can help you develop intuitive and scalable Windows service applications.

Database Design and Development

Develop and design secure databases following the latest security algorithms and store your data securely. Our ASP.Net experts can help you store and share your users' data securely.
Schedule a Call for Free Consultation
✓ 100% Guaranteed Security of Your Information
Trust us and take the first step!
Why You Should Hire Dedicated ASP.Net Developers
Transparent Conduct

Remote ASP.Net app gives you accessibility to all the development resources and is open to discussions. They provide periodic reports, access to tools, and streamlined communication to ensure everyone is on the same page.

Cost Saving

When you hire ASP.Net developers, you don't have to worry about managing them or their infrastructural needs. You only have to pay for their performance and time spent on the project.

Scalable Team

Outsourcing ASP.Net programmers give you the flexibility to expand your business without cutting corners. Besides, their vast industry expertise helps you stay ahead of the competition.

Complete Control

From planning to development and post-launch maintenance, the developers will handle all the responsibilities. Hire ASP Net web developers to sit in the driver seat and get complete control over your project, deliverables, tasks assignment, and daily activities.

Agile

Outsourcing developers gives you the freedom to scale the project as and when needed. When you hire dedicated .Net developers from us, we help you keep up with evolving market trends and customer expectations.

End-to-End Solution

From customizing a feature to developing a tailored solution for your business, ASP.Net developers will help you with design, development, testing, maintenance, and support.
Collaborate with ASP.Net App Developers at Your Convenience
Flexible Hours
You can hire our ASP.Net developers on an hourly basis. In this model, you will only have to pay for the time and resources spent on the project.
The highlights include weekly billing with flexible duration. You get 100% source code authorization.
Dedicated Resource
Hire dedicated ASP.Net developers to create tailored solutions at fixed pricing. This model is for those who want to hire developers on a monthly basis.
You get guaranteed 160 hours as per your flexibility and timezone with direct access to the resources.
Hire Team
Choose your desired experts from a pool of talented ASP.Net developers, designers, testers, and engineers, and build a team to develop a custom solution for your business.
Communicate with them via emails, Skype, Google Meet, or Zoom and be a part of the agile development process.
How to Hire ASP.Net Developers from Us
Share Requirements

Choose Developers

Assess Candidates

Start with a Risk-Free Trial

Hire Developers
Travel & Hospitality

Retail

E-commerce

Education

Professional Business

Event Management

Food & Beverage

Real Estate

Manufacturing

Finance & Insurance

Human Resource

Non-profit Organization
What Our Customers Are Saying
We can always count on Team Biztech
Biztech has helped us in many ways in the last 5-6 years. We have embarked on several ventures with different applications ranging from ERP to iOS apps to stand-alone applications for inventory management. Specifically, regarding Odoo development, they have helped us overcome many challenges. Biztech is very fast and responsive. They are really easy to talk to. We can always count on team Biztech in case of any issues. I have worked with them for many years and would highly recommend Biztech.
They've got an experienced team and impressive communication skills: Alex Wrenn
I wanted to avail myself of customized solutions for our store improvement. With the help of custom store solutions, we wanted to increase the number of satisfied customers and grow with current market trends. Biztech helped us with our website development, design, and eCommerce needs. They've got an experienced team, and I am impressed with their communication skills. I found Biztech very efficient and am pleased with how they handled things for us.
Biztech felt more like an On-Shore team than an Off-Shore Team
We've been working with Biztech for the last 7 years. We find that they are really good at ideation and coming up with new ideas when we face any problems. We have grown with them in the past 7 years, and hope to continue growing with them in the future. We highly recommend Biztech, they are very professional and have got excellent technical skills and they felt more like an On-Shore team than an Off-Shore team.
Success Stories of Digital Transformation Developed By BiztechCS
Our persistence and enthusiasm to work with technologies have helped us go above and beyond our client's expectations. Here, explore many of our successful projects which digitally transformed businesses.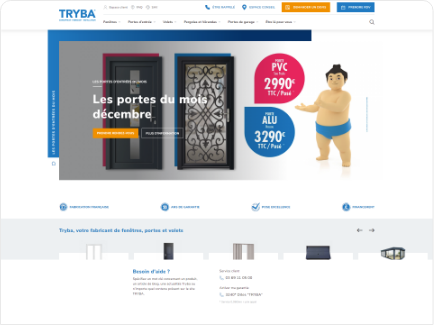 Tryba
ASP.Net , Azure , C# , CSS3 , Dynamics 365 , HTML5 , jQuery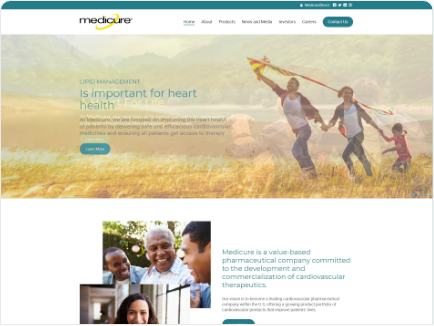 Medicure
ASP.Net , Azure , C# , CSS3 , Dynamics 365 , HTML5 , jQuery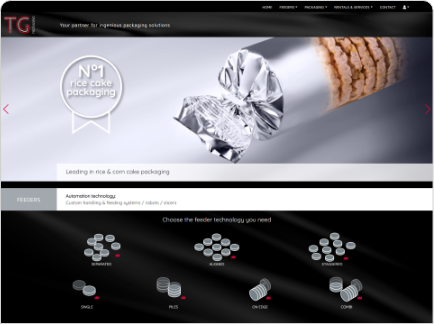 TG Packaging
ASP.Net , Azure , C# , CSS3 , Dynamics 365 , HTML5 , jQuery

We Upscaled This Bank's

Operations with Technology

Established in 2004, Afghanistan International Bank's major objective is to streamline the Afghan economy. Today they are established leaders in the banking sector and the most trusted and respected...

No more paper backs
to manage a company's operations
CG Controls Management App is a desktop solution tailored to CG Controls, Ireland 's leading automation solutions company. In order to manage their company's in-house operations, the client needed a solution...
Latest Talent Hiring Updates from Team BiztechCS
At BiztechCS, we keep you at the edge of technology with the latest updates, news, and trends influencing the IT industry. Our blog has a unique approach and is well-researched to give you a fresh perspective on technology.
Hire From a Pool of ASP.NET App Developers
We have the talent that you need to develop your business solution. Choosing us means getting an amicable team who is obliged to resolve your queries.
Why Hire ASP.Net Developers from Biztech?
To solve your customers' problems while our ASP.Net developers help you develop digital solutions that put you ahead of the competition.
Dedicated ASP.Net App Developers
Industry Expertise
No Pre and Post-Hiring Responsibilities
On-time Project Deliveries
Complete Control
Flexibility in Time Zones
Clear Communication
Maintenance and Support
Security and Compliance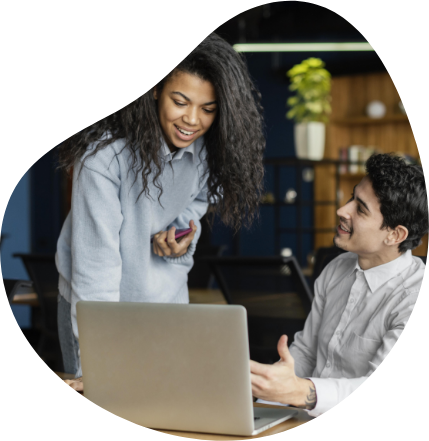 Frequently Asked Questions
What is the average cost of hiring an ASP.NET Developer?
The cost of hiring an ASP.NET developer through Biztech depends on your business needs. Depending on your business requirements, you can hire a dot net programmer by choosing one of the three standard pricing models at your convenience – flexible, dedicated, and team.
What expertise does your development team have?
Our ASP .NET developers have extensive experience in creating creative and interactive web applications. They are well-versed in Microsoft Technologies like VB .NET, C#, Ms.SQL, ASP .NET, and Azure Portal. Find the right dedicated dot net developers with Biztech for your project for your upcoming project.
What's the difference between ASP.NET and ASP.NET Core?
ASP.Net is used to develop Windows and web applications in the .Net framework, whereas ASP.Net core is the open-source, cross-platform framework used to develop applications for all operating systems, including Mac, Linux, and Windows.
What skills should ASP .NET Developer have?
When you hire dedicated ASP.Net developers, ensure they have hands-on experience in ASP.Net framework, database, and client-end technologies like JavaScript, BootStrap, CSS, etc., along with programming languages such as C#, C++, and F++.
Who will have ownership of dot net application development?
As a client, you will have complete ownership of dot net application development. We are entitled to assign you the sole owner of all the paid-for intellectual property.