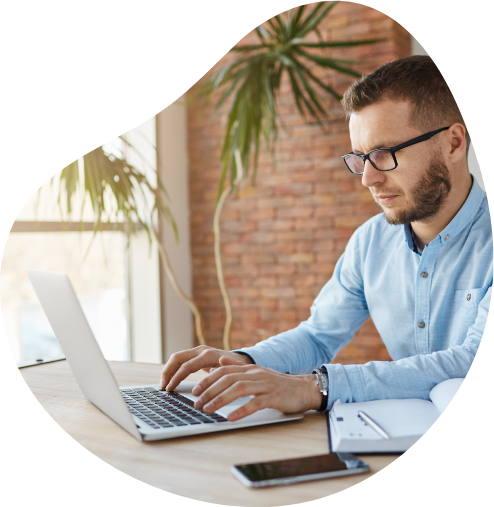 Rigorous Vetting to Ensure you Hire Dedicated AngularJS Developers
At Biztech, we ensure companies match with the people having the in-demand skill sets. We follow a rigorous vetting process to ensure that developers are experienced in delivering custom solutions while maintaining transparency.
When you hire AngularJS programmers from us, you get the upper hand in development, deliveries, and management. Our Angular developers have extensive knowledge of Angular 1.0 to the latest version, Angular 13.0.
Hire our dedicated AngularJS developers for project consulting, web and mobile app development, migration, customization, maintenance, and post-launch support at 50% lesser development cost.
Capabilities of Our Front-end Angular Developers
Capabilities of Our Front-end Angular Developers
AngularJS Web App Development

Our AngularJS application developers help you build a robust, feature-pack web and desktop-ready website with intuitive UI/UX.

AngularJS Mobile App Development

Hire AngularJS developers who can build cross-platform mobile apps with high-end UX and UI aligned with your business needs.

AngularJS Web Development Services

Let our developers create a digital infrastructure by enlisting all your business features with our fast, cost-effective services.

AngularJS Cross-Platform App Development

Design cross-platform mobile and desktop apps using AngularJS and other technologies like HTML5, Java, etc., with the expertise of our AngularJS programmers.

AngularJS Rest API Development

Hire dedicated AngularJS developers who provide intuitive REST API designs and integrations with an interactive front-end.

AngularJS UI Development

Equipped with all the tools and resources, we help you design an intuitive and engaging UX and UI. Engage your users and generate high ROI with our Angular JS developers.

AngularJS Code Migration

Our Angular developers seamlessly migrate your existing codebase to a new framework and ensure error-free deployment.

AngularJS Support and Maintenance

Rely on our developers for security, support, and maintenance for everything built with AngularJS.
Transform Your Ideas with Our Developers!
✓ 100% Guaranteed Security of your Information.
Trust us and take the first step!
Benefits of Hiring AngularJS Developers
Skill set and Expertise

Remote Angular developers have in-depth experience in Angular and TypeScript languages along with adjacent technologies like Node and WebPack, as they have worked on different types of projects.

Cost Saving

When you hire dedicated Angular developers on a contract basis, you don't have to worry about the maintenance cost. Salaries, internal operations, etc., are handled by their in-house team.

On-Time Deliveries

Hiring niche experts bring fresh ideas to the table, adapts changes, and implements new tools and technologies for successful project deliveries. They adhere to delivery schedules.

Control Over Project

Hiring Angular web developers is better as it gives you complete control over your project, deliverables, tasks assignment, and daily activity monitoring.

Flexibility and Scalability

Outsourcing developers give you the freedom to scale the project as and when needed. When you hire dedicated AngularJS programmers from us, you don't have to worry about timezone, deadlines, or quality.

Focus on your Core Business

When you hire our Angular experts, you will not have to swoop around for updates. You can focus on your project requirements and business growth.
Pick the Right Pricing Model to Hire AngularJS Developer
Flexible Hours
You can hire our Angular developers on an hourly basis. Here, you will only have to pay for the time and resources spent on the project.
The highlights include weekly billing with flexible duration. You get 100% source code authorization.
Dedicated Resource
Hire AngularJS experts to create tailored solutions at fixed pricing. This model is for those who want to hire developers on a monthly basis.
You get guaranteed 160 hours as per your flexibility and timezone with direct access to the resources.
Hire Team
Choose your desired experts from a pool of talented Angular developers, designers, testers, and engineers, and build a team to develop a custom solution for your business.
Communicate with them via emails, Skype, Google Meet, or Zoom and be a part of the agile development process.
Our Angular Developers Hiring Process
Inquiry

Select CVs

Assess Candidates

Trial Run

Hire Developers
Travel & Hospitality

Retail

E-commerce

Education

Professional Business

Event Management

Food & Beverage

Real Estate

Manufacturing

Finance & Insurance

Human Resource

Non-profit Organization
Words that make an impact
Success Stories of Digital Transformation Developed By BiztechCS
Our persistence and enthusiasm to work with technologies have helped us go above and beyond our client's expectations. Here, explore many of our successful projects which digitally transformed businesses.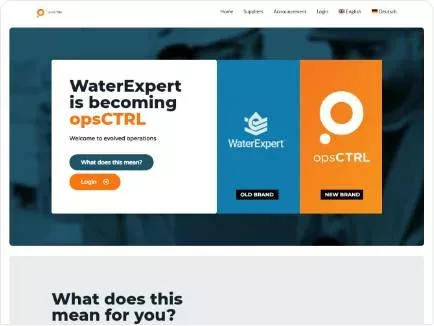 inCTRL
AngularJS , AWS , CakePHP , Ionic , IoT , Node.js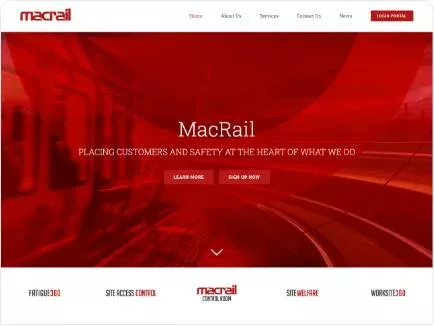 Macrail
AngularJS , Ionic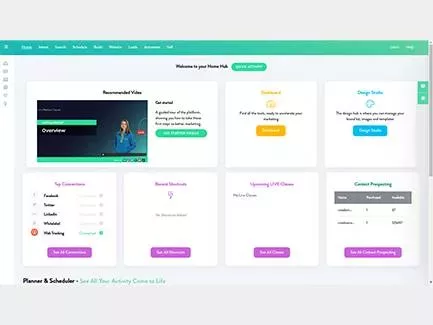 Zimplify
Core PHP , jQuery , MySQL , Twillio , Vue.js
Tech Updates from Team BiztechCS
At BiztechCS, we keep you at the edge of technology with the latest updates, news, and trends influencing the IT industry. Our blog has a unique approach and is well-researched to give you a fresh perspective on technology.
Digital Transformation Made Easy
Hire vetted AngularJS developers from us to build a high-performing team and save time and energy!
Why Customers Prefer Biztech to Hire Dedicated Angular JS Developers
We not only help save on the development cost but ensure that you stay ahead of your competitors with a tailored solution.
Experienced .Net Developers
Industry Expertise
On-time Delivery
Hassle-free Production
Flexible Time Zone
Low Attrition
Zero Overheads
Agile Methodology
Custom Engagement Model
Maintenance and Support
Security and Compliance
No Obligation Quote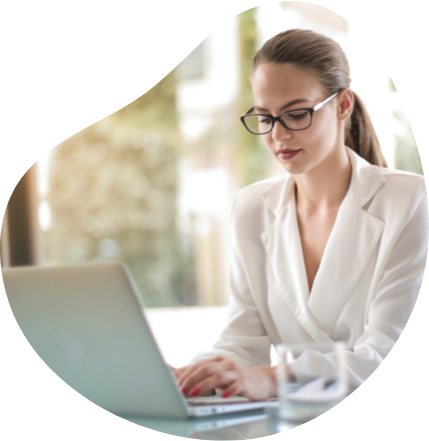 Frequently Asked Questions
What is the cost of hiring Angular Developers?
The cost of hiring top Angular developers depends on your business requirements and team size. We provide three types of pricing and hiring models – flexible, dedicated, and hiring a team. Reach out to us for a custom quote.
What are the benefits of outsourcing a team of developers?
Outsourcing skilled developers enables you to achieve all your goals for digital transformation and, at the same time, reduces operational costs and the risk of failure. You have access to the top talent in the industry who have the right knowledge, technical skills, and tools to build innovative solutions for your business.
How do I evaluate your AngularJS developers' expertise?
You can shortlist the CVs and schedule interviews to know the developers' expertise. We also provide a 15-day risk-free trial where you can evaluate their development and communication skills as per your project needs.
Does Biztech provide dedicated AngularJS developers?
Yes, we help you with the right talent that matches your business needs. If you're unsatisfied with the developer, you can always choose another resource.
Our developers will work with you at your convenience and timezone.
How much time will it take to develop an AngularJS Project?
The time taken for the development procedure depends entirely on your business requirements. At Biztech, we make sure of everything to ensure that you get the delivery on time and with perfect quality.
Why do many businesses and developers prefer AngularJS?
With AngularJS, it's easy to develop top-notch dynamic websites and web applications with outstanding functionalities.
Is AngularJS suitable for both mobile and desktop applications?
Yes, AngularJS is capable of building mobile and web applications. By partnering with the right AngularJS developers, you can build compelling interfaces quickly and securely.