1312
Android 13: Will it Deliver What it is Promising?
13 May, 2022
3 min read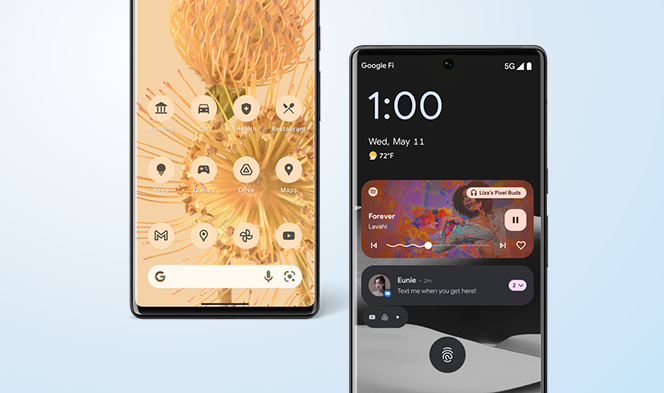 https://www.biztechcs.com/blog/android-13/
Android 13's beta 2 was released at Google I/O. The update includes big new features like user controls for the permissions granted, alongside small enhancements to Android 12's Material You feature.   
There are also tweaks to behavioral and platform changes as well as new API updates that developers should be aware of. 
The beta 2 version fixes a couple of issues of Beta 1, including the missing per-app language settings, a toggle to bring back the vibrate icon in the status bar, search your phone and more features. 
Even though you have got hands on the Android 13 beta 2, in its current state, it still lacks a lot of features. The updates such as searching through settings and other system apps remain broken. So it's better to hold off downloading it on your daily driver until the stable version is released.
Here's a sneak peek into the evolutionary tale of the upcoming Android update. 
Theming Options and Cinematic Wallpapers
Android 13 brings in new palettes to Android 12's Material You color schemes. Users can now access three more color themes – vibrant, expressive, and spritz, a monochromatic theme in the form of 16 new colors in the wallpaper picker.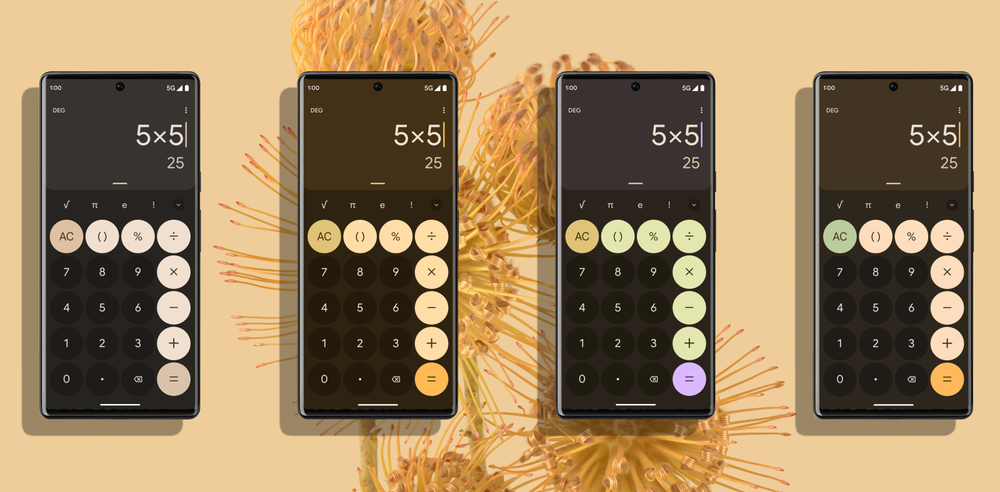 Image: Google
The developer version 2 also gives a glimpse at "cinematic" wallpapers. With new effects, we can even turn a photo into a 3D wallpaper. 
Just like iOS, Android 13 is bringing in permissions and security features to restrict the personal data and phone apps features. For example, a photo picker will restrict the images and videos an app can access. The permissions also restrict the access to file types, either 'photos and videos' or 'music and audio'. Similarly, WiFi permissions will let users discover nearby WiFi options without the need to share location. 
GIF: Google
There's also a new privacy and security page that consolidates all the security features in one place. This will show a color coded indicator of the user's safety status, encouraging them to address any issue that may arise.  
Android 13 further helps stay ahead of the risk by restricting notifications and auto deleting clipboard history so that apps can't access the previously copied information.    
Sounds like a tough competition between Android and iOS! 
Apart from customizing the phone's look and feel, Android 13 allows customizing themes of all the app icons. This way, all the supported apps can match our phone's color. 
GIF: Google
We can now vibe with the music we're listening to with the new media control feature. What's more fascinating is the per-app language feature that allows us to set different languages for different apps. We can enjoy social media in one language and shopping in another. 
This is something that I would definitely like to try on iOS.
What's More 
Android 13 is also the first version to support Bluetooth Low-Energy Audio. Though devices will need to be equipped with the appropriate hardware, it will only be a matter of time until new phones are launched. 
Apart from phones, tablet users can now multitask with the help of an updated taskbar and split screen feature. 
The latest update also includes various enhancements like wallpaper design, font and display settings, bottom search bar, kids mode, and unified search bar. 
While all these features would be rad if iOS didn't launch it first, we won't deny the fact that the coming updates sound promising. 
Let's see what the stable version has in store for us. Till then, test these features and let us know what features you liked the most at @biztechcs.
Befriend Technology for Transformation
Selecting the right technology is pivotal to your business's growth and success. Have you already decided the suitable one for your next project? If so, we can help you take the next step. If not, we can help you decide the best option. Connect with the Top 1% pre-vetted software engineers to build your software.