2910
13 Best T-shirt Design Software in 2022
20 Jun, 2022
5 min read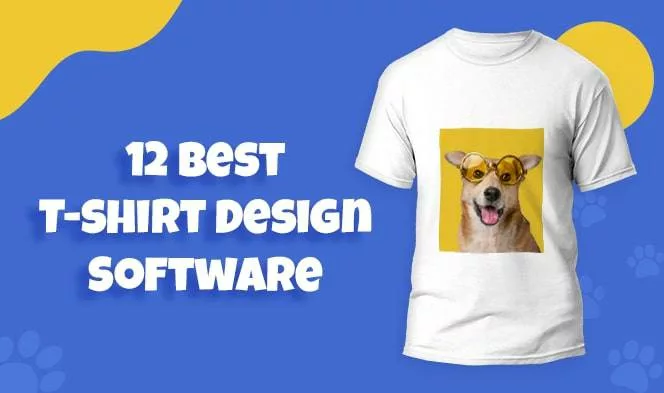 https://www.biztechcs.com/blog/best-t-shirt-design-software/
Looking for that perfect t-shirt design software?
With so many options available on the internet, it can be tough to go for the right one for your business. Whether you want to make your own t-shirt or want to print t-shirts for your business, there are different software you need for each of these requirements.
To help you pick the right one, we have curated this list of top 13 best t-shirt design software with feature highlights, reviews, its use-case, etc.
So, without further ado, let's get started!
Top 13 T-shirt Design Software
1. Brush Your Ideas
One of the leading t-shirt design software with a neat interface that even helps people with no design skills to create great t-shirt designs. It is an intuitive tool with ready-made templates, custom text art, advanced image editing features, background remover, social media import and sharing, etc, that makes designing t-shirts a cakewalk.
If you want a software for your custom t-shirt design business, a t-shirt design software from Brush Your Ideas is your first choice. The best part is that it provides integrations with all the e-Commerce platforms including Magento, Shopify, WooCommerce, PrestaShop, etc! What's more is that the store admin can decide the areas for customization with lock feature, set watermarks, have the right form of print-ready files with Hotfolder instantly, and it is fully mobile responsive. Yes! No more worrying about whether it will support mobile users or not! That's what makes it the best t-shirt design software.
In short, if you want to provide a seamless customization experience to your customers, this software can help you create one.
Reviews:

Top Features:
Fully Mobile Responsive
Soft Proofing
Instant Print-Ready File Generation
Supports Multiple Printing Methods
Supports CMYK, different Vector & Raster Files
Element Based Pricing
Suitable for: Custom t-shirt printing businesses, print businesses
2. Adobe Photoshop
An essential part of Adobe Suite, it is widely used for image editing, retouching, website mockups, etc. So, if you want a desktop application and create t-shirt designs to print, you can give it a try. In my opinion, it is best suited for DTG printers since it doesn't provide vector files.
So, screen printing is not possible with this software. You can remix your pictures, blend, and mashup photos, graphics, and different colors to create something new on your own. If you go for the expense part, the pricing is a bit on the higher side with almost $21/month.

Reviews:

Top Features:
Layering
Selection Tools – one of the most loved features
Slice Tool
Retouching Tools
Photoshop 3D
Suitable for: Graphic designers, photographers, designers
3. Adobe Illustrator
It is a graphic design software, part of Adobe Creative Cloud. Why most professionals say a big yes to this t-shirt design software is because it utilizes vectors that you can combine and change for creating layered illustrations, t-shirt designs, typography, logos, etc. Of course you need to be a professional when it comes to using it for creating designs. However, with available tutorials and resources you can get started with it easily.
There are a lot of templates available on the internet that you can use for your project as well. Another reason why people consider it as one the best t-shirt design software is because of the process it provides. Very easily you can create layered and dynamic designs for your print shop. The only thing is with Adobe Illustrator, you need to keep your investment a bit on the heavier side due to its pricing.

Reviews:

Top Features:
Versatile for every use-case
CAD Tools
Collaboration Tools
Data Import/Export
Content Library
Suitable for: Professional designers, print businesses
4. GraffixPro Studio
It not just that it offers a little more features than others, but is also suitable for beginners. With over 4o fonts, and more than 350 images, it is best suited for t-shirt printing businesses. It offers features like artwork manipulation, distressed effects, shadows, gradients to help you create personalized t-shirt designs.
Apart from this, it has features like inventory management, barcoding, white ink conversion, direct print function etc. to help you create attractive print-ready files easily.

Top Features:
Variable Data
Color Matching
Quote Manager
Order Management
Order Barcoding
White Ink Conversion
Suitable for: Print businesses, t-shirt printing businesses
5. InkScape
Looking for something that is FREE and easy to use? InkScape is an open source, and free tool that helps you create designs easily. Very similar to Adobe Illustrator, it offers a range of features for free. To add, it is a vector-based design tool!
The downside is that there are no industry or t-shirt specific templates or tutorials available. However, it is a large community that helps you with queries as and when you need. Suitable for Windows, macOS, and Linux operating systems, it provides raster image formats with .jpg and .png. With a variety of features like drawing, shape tools, text features like full on-canvas editing, layers, grouping objects, and a lot more, it can definitely help you create t-shirt designs at lower costs.
Reviews:

Top Features:
Drawing Tool
Text Tool
Clones
Color selector (RGB, HSL, CMYK, color wheel, CMS)
Color picker tool
Copy/paste style
Multi-line text
Uses any installed outline fonts, including right-to-left scripts
Kerning, letter spacing, line spacing adjustments
Suitable for: Print businesses, t-shirt printing businesses
6. CorelDraw
One of the most popular t-shirt design software, CorelDraw offers a wide range of fonts, color choices, and art that are mostly not present in any other software. With over 7,000 clip-art images, 1,000 high-resolution images, 150 ready-to-design templates, 1,000 typefaces and 600 fountain, bitmap, and vector files, it is definitely the first choice for any designer. If you are new to graphic design, then they also have tutorials to get you started.
With remarkable features like non-destructive effects, you can experiment with different effects on your picture without changing the source image. One major downside of this software is that it is not made for t-shirt designers. So, the learning curve will be a bit longer here.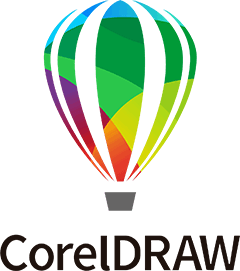 Reviews:

Suitable for:
Branding & marketing
Signage & large-format printing
Apparel & textiles
Retail & ecommerce
Blueprints, maps & schematics
Illustration & fine art
7. PrintFul
For someone who doesn't have the inventory, storefront, design skills, but still has equal zest to start a printing business, Printful is all you will need. It is an on-demand product fulfillment & warehousing service that helps you build your online print-on-demand t-shirt business.
The best part is it is a mockup generator. You can create high-resolution mockups that you can download for free. You can use it for any products like hoodies, t-shirts, shirts, etc. The flow is simple too! You choose the artwork, upload it, and customize your design with its features. The added advantage is that you can design sleeves along with outside labels as well. It can also act as a marketplace where you can sell your own designs.

Reviews:

Why Printful?
Free Mockup Generator
Allows sleeve design
Doesn't charge for downloading your t-shirt designs
Suitable for: Print businesses, entrepreneurs, start-ups
8. Placeit
With hundreds of attractive templates to get you started, it is one of the easiest and well-structured best t-shirt design software. Its primary use-case is focused on helping you create realistic mockups for all kinds of apparel products.
It offers a curated list of graphics for each of your templates. The result is that it helps you speed up your design process. You can also use existing designs by uploading them here and reuse them. The downside is that it charges a few dollars to download your mockups.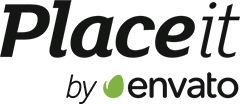 Reviews:

Why Placeit?
Industry specific templates to speed up designing
Unlimited monthly and annual subscriptions
9. Canva
We all love Canva! And when it comes to designing t-shirts, its free drag-and-drop design tools makes it swift to create any design from scratch in minutes. With thousands of free templates, millions of free images, icons, and graphics, real-time collaboration, 3000+ free and premium fonts, Canva makes it one of the best t-shirt design software in the list. Specially for starters, with little to no investment required, it is simply all you need to create custom t-shirt designs.
The best part is that they also offer printing services to help you ship products easily. You can also generate your own color palette from any image.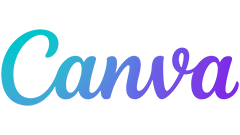 Reviews:

Why Canva?
Free Drag and drop design tools
Real-time collaboration
Invite your team in the pro version to share templates, logos, etc.
One-click magic resize
Access on any device
10. Snaptee
If you are someone who travels a lot, and works on mobile, wanting to design t-shirts, Snaptee is the best t-shirt design software you need. Built specifically for mobile devices, you can pick designs from existing ones. You can also reuse pre-uploaded designs.
Its powerful interface takes just a few minutes to adapt to and is simple to use. Once you are done designing your t-shirt, it gets printed. With simple payment processes and options like Google Pay and Apple Pay, it really helps you create impressive designs at your fingertips.

Reviews:

Why Snaptee?
Mobile-first tool
Commissions on design sales
11. SonicShack
Consider it as your virtual studio, where users can design t-shirts using built-in tools and items. You can add SonicShack to your website, web page, or a blog where your customers can create their own designs and later get them printed.
Once you download it and become a member, you can design products, save them, and sell them in your shop. You can also use their plug-ins to integrate Sonic designer on your site or feature your shirts on your own.

Reviews:
Why SonicShake?
Plug-ins for extended functionalities
Best for website & blogs
12. GIMP
If you are looking for a professional substitute for Photoshop, GIMP is an open-source graphics editing software. This can be a good choice for professional graphic designers who are looking for a viable alternative for creating impressive design-work.
To understand how to use it, it has free tutorials and a YouTube channel to get you started. This software is available for Windows, Linux, and macOS with a variety of layout and editing options.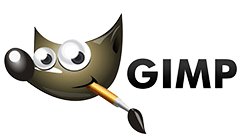 Reviews:

Why GIMP?
An affordable alternative to photoshop
Tutorials for upskilling
13. Designhill t-shirt maker
PrintShop t-shirt maker is one of many intelligent tools developed by Designhill — a leading creative marketplace catering to the creative needs of businesses and individuals alike. While PrintShop is a Print-On-Demand (POD) platform that lets you create a design and get it printed on the product of your choice.
So you can rely on this software to create a t-shirt for yourself or someone you want to make go crazy. This is an artificially intelligent DIY tool, made keeping in mind novices as well as design-savvy people. AI helps the tool capture your inputs, and based on that, the tool creates dozens of designs to choose from.
Designhill's t-shirt maker comes pre-loaded with a library of icons, graphics, and artwork. You can use any one of them to design a t-shirt online. If needed, you can add your graphics or images too. Once you've done with the design, save it for future reference. Or, add the saved design to the cart and buy it.
The best part of this t shirt maker is its easy-to-use interface that enables even beginners to custom-create t-shirts with great ease. All you need is a little creativity, and it's done!

Key Features:
Easy-to-use interface
Massive library of icons, graphics, and artwork.
FREE to create a design
100% Creative Freedom
100+ Trendy & Exciting Products to be customized
Affordable Charges
Quick & Incredible Services
Print-ready designs
Color Variations
Clipart Management
Multiple Design Areas
Multi-Device Support
24/7 Live Support
Conclusion
Currently, we are living in such good times where we have enough resources available to build something from scratch. I hope your search for the best t-shirt design software ends here with this article. When you narrow it down to a couple of similar platforms, make sure that it has everything you need for creating the best t-shirt designs for you or your business.
Designing T-shirts and selling them the same is the best future business idea in 2020, which will help initiate business and grow with time.
All product and company names are trademarks™, registered® or copyright© trademarks of their respective holders. Use of them does not imply any affiliation with or endorsement by them.
Befriend Technology for Transformation
Selecting the right technology is pivotal to your business's growth and success. Have you already decided the suitable one for your next project? If so, we can help you take the next step. If not, we can help you decide the best option. Connect with the Top 1% pre-vetted software engineers to build your software.