763
CES 2021 Sets the Tone for the Decade of Technology
22 Jan, 2021
2 min read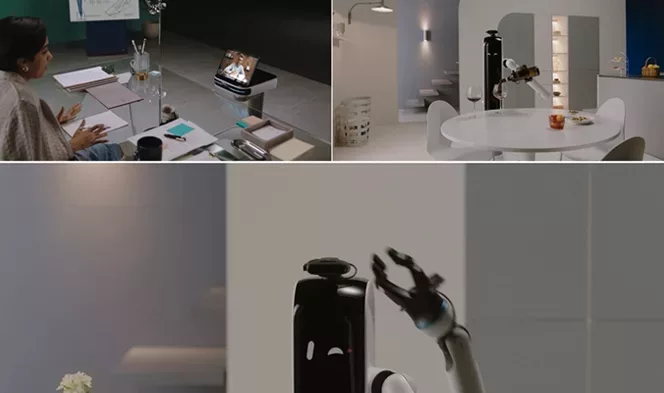 https://www.biztechcs.com/blog/ces2021-will-it-ship-or-sink/
A lot happened at CES. From gaming laptops to smart home tech, robots, and TVs, all kinds of stuff came up.
Two of my favorite things are smart home tech and robots. Not only did both of these categories of gadgets show up, but there were also robots for the home. I am of course talking about the gadgets that Samsung showed off.
There are a vacuum cleaner called JetBot 90 AI+ and a sort of assistant robot, called BotHandy.
JetBot90 AI+ has a LiDAR sensor in it, which yes, makes it sound like a glorified Roomba but it is a lot more than that. When it cleans your floors, it makes sure to avoid objects that seem fragile (it also has a 3D sensor to recognizes objects).
BotHandy is basically a very dumbed-down version of Rosey, the robot from The Jetsons. It has something that you could call a hand because it bends at the same places that a hand does and can grab things. It is cool, no questions asked. And I am not even asking when these two products will actually ship because Samsung's CES products don't always do. I am more interested in what this means for the future.
Ever since I watched The Jetsons, I wanted a bot that could do all the chores. And one of the reasons I don't have a pet is because I want to add more cleaning to my chores. Both of those problems, these two gadgets begin to solve.
CES is not about products that come with launch dates, though that doesn't mean the companies are excused from delivering what they promised, but about the promise of what a company is able to do; more importantly, what technology, right now can do. CES is where ideas are born, in the wildest products.
This is where some of the things that you see as normal were first seen, from folding phones to the Oculus Rift, and the idea of natural user interfaces. So much has come from CES. Since it first started, each decade has had some of the major gadgets, launch at CES, from the VCR and camcorders in the 70s and 80s, to DVD, and Xbox in 90 and 2000s, to driverless car tech in the 2010s.

So while one year may sometimes feel like CES didn't have a splashy launch, if you look at the decade, it was always the birthplace of the things that defined it.
This year was no different. With our basics in computers, mobile phones, and smart home tech already well established in the 20210s, it is time to bring out more from it.
Smart home gadgets are going to be more than clever thermostats, and phones are just going to become devices that we use for many advanced things. And if the gadgets are to be looked at, after a harrowing pandemic year, that's a pretty promising sign for the rest of the decade when, hopefully, we are not restricted by the pandemic.
All product and company names are trademarks™, registered® or copyright© trademarks of their respective holders. Use of them does not imply any affiliation with or endorsement by them.
Befriend Technology for Transformation
Selecting the right technology is pivotal to your business's growth and success. Have you already decided the suitable one for your next project? If so, we can help you take the next step. If not, we can help you decide the best option. Connect with the Top 1% pre-vetted software engineers to build your software.