826
BiztechCS is Indeed a Great Place to Work! Yes, It's Official Now With the Certification
15 Dec, 2022
5 min read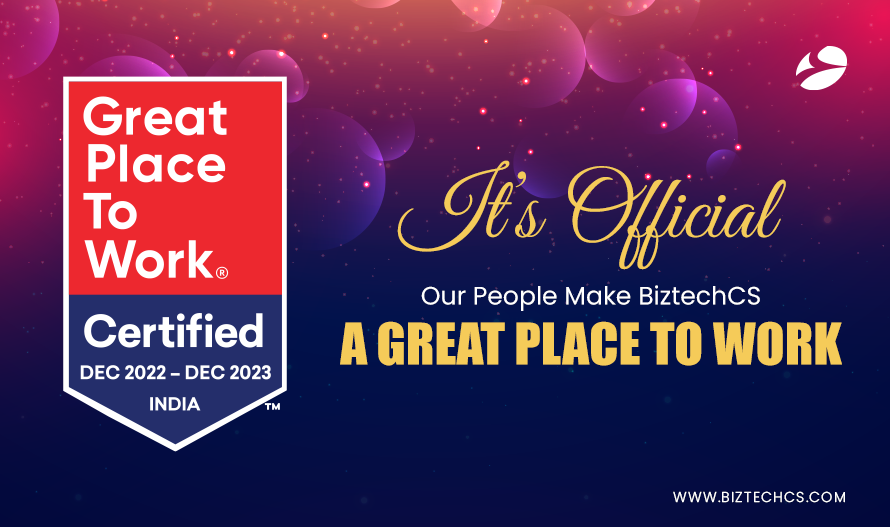 https://www.biztechcs.com/blog/great-place-to-work-certified-company/
Drum Rolls please!
Because we are thrilled to announce that BiztechCS is now officially a 'Great Place to Work®'
The recognition is entirely based on what our present employees had to say about our work culture and organization.
With the majority of our people believing it to be a great place to work indeed, we had a hunch that we could have it in the bag. And, we couldn't be more proud of our achievement.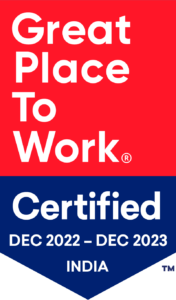 Over the last 15 years of its existence, BiztechCS has proved time and again that it's a company that not only thrives for success but cares for the people who work for it.
About Our Great Place to Work Certification
The Great Place to Work® Institute is World's largest authority to study employee experience, people management, leadership behavior, workplace culture, and excellence. All of it employs greater innovation, employee retention, and competitive revenue.
Since its inception in 1992, it has surveyed over 100 million employees from non-profits, businesses, and government agencies in more than 60 countries.
Great Place To Work® India has now entered into a strategic partnership with HDFC ERGO General Insurance Company for the greater cause of making India a better place to work.
"Our mission is to build a better society by helping companies to transform their workplaces. We do this by helping organizations build a high-trust, high-performance culture by using our expert knowledge of the best workplaces globally." – says Robert Levering, Founder, of Great Place to Work.
Our Achievements in Maintaining Employee Experience
With over 15 years of experience each day, we focus on making it a better place to work for our employees. While our mission is to deliver best-in-class digital solutions, we also know that it is achievable only with the help of a happy and motivated team.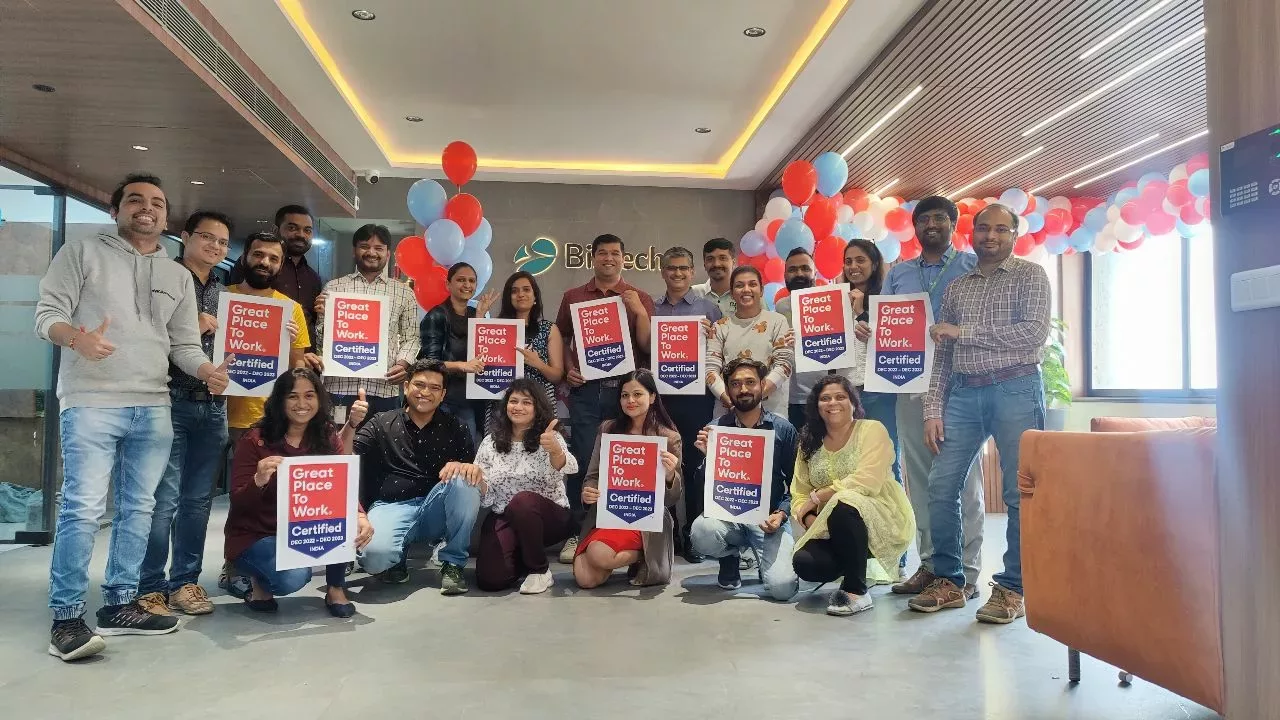 At BiztechCS, we are committed to making every employee feel like they belong here. Our various policies ensure our people are protected against any sort of discrimination based on race, age, gender, language, origin, marital status, or other.
We have policies including POSH (prevention of sexual harassment) for women so they can raise their voices against any unwanted incident and get the matter redressed immediately.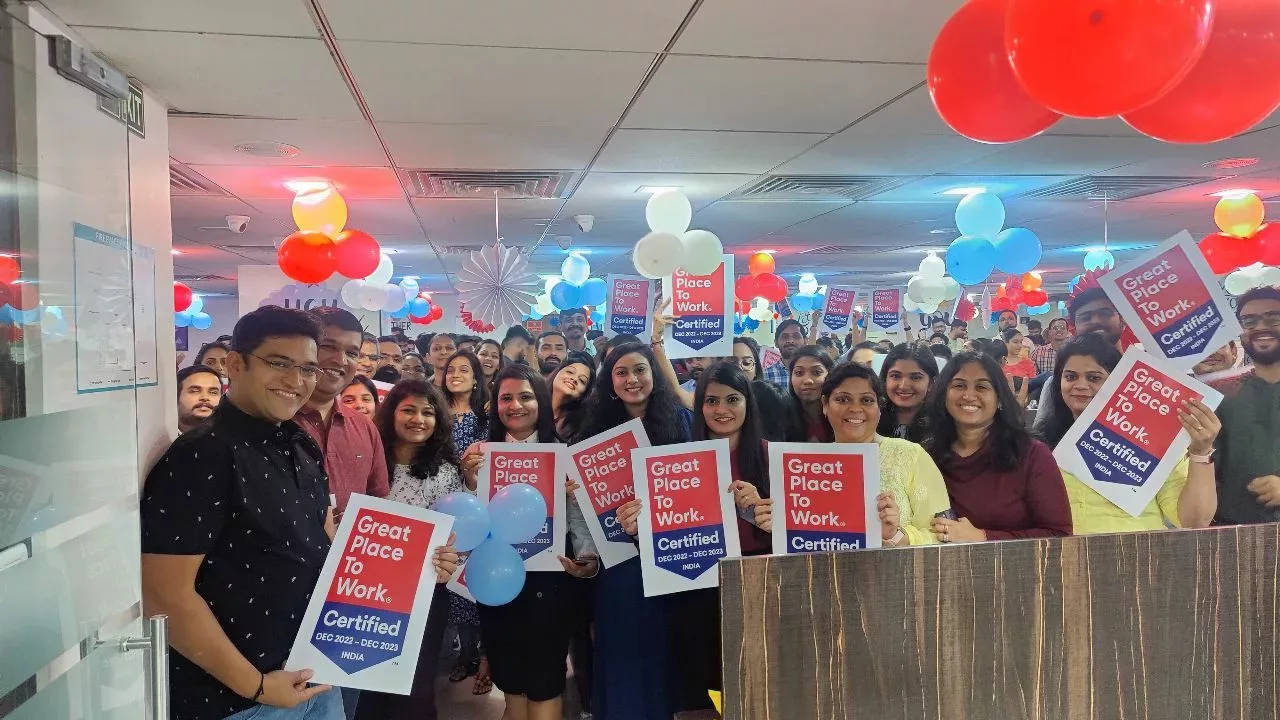 It is our duty to make our team members feel appreciated. Over the years programs like monthly and quarterly rewards & recognition, timely celebrations, continuous learning sessions significantly contributed towards defining our culture.
We feel grateful when employees say that they look forward to coming office each day, to learn, work, and grow. While they are challenged to perform better every day, they also think the good work-life balance helps them go above and beyond.
It feels greatly overwhelming to see that our continuous efforts as an organization have been recognized by our employees as a majority of them rated BiztechCS a great place to work. It's humbling to get this Great Place to Work certification in 2022, which most organizations aspire to achieve.
With the year-end just around the corner, this has been an amazing accomplishment for BiztechCS and the people working for it. May we consistently work for it and achieve more in the years to come!
Befriend Technology for Transformation
Selecting the right technology is pivotal to your business's growth and success. Have you already decided the suitable one for your next project? If so, we can help you take the next step. If not, we can help you decide the best option. Connect with the Top 1% pre-vetted software engineers to build your software.