Over the past decade, we have seen an increase in the demand for vehicles. With this, there is also an increasing problem in traffic and parking. Many urban countries are already facing this issue of parking and are struggling to find a solution.
But, with the help of technology, there is almost nothing we can't solve. Today many companies are developing a car parking application to help solve the parking problem. This gave rise to the new demand for car parking applications for cities, schools, complexes, colleges, and more.
Using the application, drivers can easily find the location to park their vehicles and save time searching for a place. Currently, the smart parking system market is booming with plenty of opportunities going forward. According to Statista, the global parking market is expected to grow by 3.8 billion US dollars, at a CAGR of 14% by 2023. This shows the potential this market has in the coming years.
If you are thinking of investing in this market, you are at the right place. Going further, we will discuss parking app development, how to start with car parking app development, features needed, different types of car parking applications, and more.
Different Types of Car Parking Applications:
By Parking Time:
This type of application is useful to make the booking either on the spot or beforehand. It is divided into two categories:
Parking on the Fly: There are few applications dedicatedly customized for using a parking space available on the spot. Here, the customers can reach their destination, look for a space on the app, and can book the spot.
Parking in Advance: In this type of application, users can check for space before they leave. They can pay for the parking spot and easily park their vehicles at the given spot. This saves them a lot of time waiting in the queue.
By Geographical Coverage:
You can define your application to be in either of the two categories:
Focus on Spreading Geographically:

Parking applications can spread their services across cities and states. Many companies provide international services. This way, you can reach more customers and increase your sales. So, here while thinking about how to build a parking app, you need to decide how many cities or states you want to provide your services and ways you will provide the solution.

Localization:

Some parking applications can be built dedicatedly for mega-cities and can cover multiple parking spaces at maximum locations. Hence, you need to design the app based on the type of solution you plan to propose and how many locations you want to cover.
Payment Methods:
You provide a parking application for free, but it will have in-app purchasing for the parking spot. Here, you will provide users with multiple payment options like Apple Pay, PayPal, and Credit Cards. These things will provide your users ease to use the application and confirm their booking.
Using GPS based Navigation:
You can support GPS-based navigation in your application which shows the location of various parking spots. Users can check the location online and drive there. Companies like Waze use this feature to find the right spot for parking.
Parking by Place:
Here, you show users two types of parking spots. They are:
On-Street Parking: Using this feature, you can show users places where they can temporarily leave their vehicles for parking. It includes places like footpaths and street sideways.
Off-Street Parking: This can be useful indoors and outdoors. It incorporates parking garages and private areas.
Hence, while starting with parking app development, you need to decide which of these types your application will be. If you are thinking about how to build a parking app and are not clear which of these methods your application should follow, reach out to us. Our experts will help you depending on your requirements and define the perfect solution for your application.
Next up, let's see how car parking applications work.
How does the Car Parking App System Work

When you are starting with car parking application development, there are five phases in which it is divided; let's see each of them in brief:
Searching:
In the first step, users will search for the car parking location. Here, they will use a GPS by entering their location details or type the same manually. Once setting the location, the app will show them the closest area for parking their cars.
The first step of easy searching will help save your users plenty of time as they will not have to stand anymore in the queues and know the exact location of where they have to park.
Comparing:
Once the user enters the location, the next step is they will get multiple nearby options for parking. Users can look at the multiple options, their rates and then make the final decision. This comparison of different options helps them know many nearby parking locations, their rates, the closest area to their destination, and make an informed choice.
Booking:
The third step is to book the spot. Once the user compares the different parking slots, they can book the final spot and make the payment. You can provide them with multiple payment options like PayPal, Apple Pay, Google Pay, credit cards, and more. This will help them save time and directly park their vehicles.
Driving Assistance:
Users can reach the parking spot using in-built driving assistance and get directed to the correct parking spot.
Parking:
Finally, the last step is parking. Users will park their vehicles in the allocated parking area.
When you start thinking about how to build a parking app, the first thing you need to take care of is how many steps users have to follow to book their parking spot. Users are likely to follow these five steps when working with your car parking mobile application. So, while you start with the car parking application development, remember to provide your users with the help they need.
There are multiple things needed to start with mobile parking app development. Going further, let's see how to start with parking app development.
Steps to Start with Parking App Development:
Define Objective and Carry Out Market Research:
When thinking about how to create a parking app, your first step is to define the objectives of the application. Ask yourself questions like:
What problems are you trying to solve?
What is the primary purpose of the application you want to provide?
Which features do you want to provide to the users?
What ways can your application be helpful to users?
Answering these questions will help you to give perfect direction to your application and a better experience to your users. The clearer you are in understanding the objective, the better will be app development experience.
Once you have defined the objectives of your application, the next step is to carry out the market research. You need to understand the market trends of the smart parking market. Additionally, you also need to carry out competitor research and study their business model. These things will help you get better insights into the market, know your competitors, and learn from them. Overall, providing a better experience to your customers.
Decide Budget:
The second thing when starting with parking mobile app development you need to consider is budget. Defining the parking app business model and the budget of your application is the most crucial step. Defining a budget will help you to know how much your car parking mobile app development will cost. Defining a parking app business plan and budget will help you preplan the areas you need to invest more in. Moreover, it provides you with clarity about the areas you need to focus on and where you need to cut your expenses. Thus, keeping you off debt, with proper financial planning, and investing in the right place.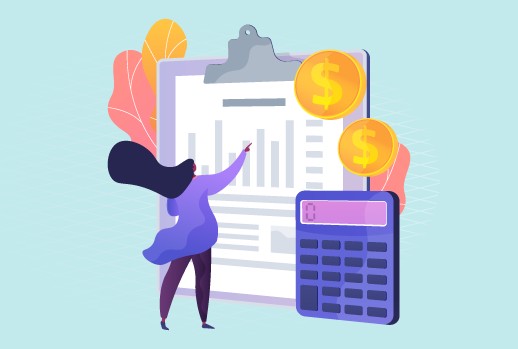 Choose your Technical Partner:
When planning to start with car parking mobile app development, you need to find the right technical partner. They will help you with car parking app development and help you cover all the technical aspects. When you plan to develop an application, it includes multiple complexities. You need to consider factors like researching, designing, development, testing, security, maintenance, and more.
We have a dedicated team for each of these phases to help you with your car parking app development. We have helped many companies build various types of applications from scratch and increase their sales. All your questions about how to create a parking app will be answered by our team. You can reach out to us, and our company will help you at each phase of the development process.
Define your Application Features:
This is an important phase for car parking mobile app development. Once you do competitor analysis, you will get insights into various features a car parking application has. Here, you will define some essential features you want to provide your users for a better experience. Following are some of the features you can provide in your application:
Basic Features:
Search:

Users should be able to find the nearest car parking locations. Make sure that the feature has a minimalistic design, and people can use it easily. While making this feature, you will have to search based on a certain radius. This will help users find the nearest spot easily.

Geo-Location:

Using Geo-location, users can find the direction of the car parking area, know the distance, and find their vehicles.

Price Comparison:

Provide price details of various parking spots near the location and compare them for the user. This will help them to make the decision easily from the application in a few seconds. Hence, help users save time and money.

Various Payment Methods:



Today customers want multiple modes of payment. So, make sure that your application supports the latest and multiple payment methods. Integrate multiple payment modules like Apple Pay, PayPal, Stripe, credit cards, and more. These will help them pick a payment method of their choice and quickly pay for their parking spot.

User Profiles:

Each user should have their dedicated profile to enter their locations, find the parking spots, save payment methods, and more. All these things will make the application more easy and fun to use.
Advance Features:
Support Different Cities:

Depending on the objective of your application, you can provide your services in different cities and states. Many companies provide their car parking services in different countries, states, and cities. This will help you to expand your business and increase your services. Hence, when a user travels to another city, they can still rely on your application and not bother with where and how to park.

Heatmap:

This feature will provide users with real-time data about the busy or fully parking spots. As a result, during busy days, before leaving home, users can search parking spots in the application.

Waiting List:

Each driver has some specific requirements or favorite spots for parking. In such cases, you can provide users with the waiting list feature. They can be on the waiting list and get notified when a spot is available if they want.

Tag Location:

Using this, users can save their parking location in the application and it becomes easy for users to find their vehicles and not get lost in the parking area.

Multi-Language Support:

Providing your application in multiple languages is essential. It helps you to attract more customers and in turn, increase your sales. You can provide the app in their preferred language.
Decide Technology Stack:
When developing an application, you need to build for different operating systems and devices. To provide them with the seamless experience of your application across any device you need to use a framework that supports cross-platform applications. Cross-platform frameworks will help you invest less in resources and use a single codebase for development for multiple platforms.
Some of the technologies that you can use for cross-platform application are:
Flutter
ReactJS
Xamarin
And more….
If you plan to develop the application in native format and invest dedicatedly for each platform, you need to get the developers for each dedicated platform. So, here you need to define the method you want to develop your application and provide better services to users. Lastly, as you have hired a technical partner, they will guide you in picking the perfect technology stack.
Marketing: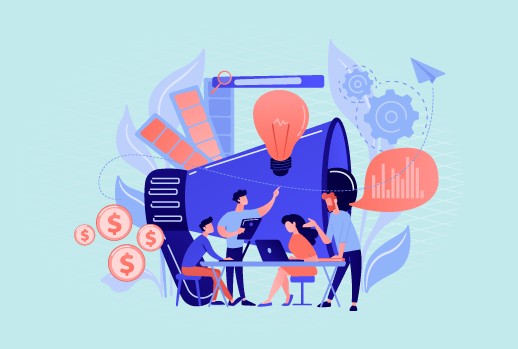 Once your application is ready and is available on PlayStore and App Store, your next step is to market your application. There are multiple ways you can market your products and services online depending on your parking business model and target audience.. Let's see different ways to market your products:
Digital Marketing:
There are multiple things which come under the umbrella of digital marketing like SEO, PPC, social media marketing and branding. Each of these is essential when it comes to making your application reach more users.
Once you have deployed your application on Play Store and App Store, your next step is to make it rank on the App Store and Play Store using organic or paid method. Your next step is to promote your application on various social media platforms. Social media platforms are the perfect place to market your product, it will even help you to brand your product and give it a voice and tone. Once your application starts gaining attention then your services will speak. Make sure to provide best service to your customers which helps in increasing your brand value and retaining customers.
Launch and Maintain your Application:
Once the application is deployed, you need to maintain your application and provide timely updates. Maintenance of the application is important. With timely updates and maintenance, users are very likely to stay and use your application.
Moreover, you can also get feedback from the customers, and based on it you can start adding new features to the application. Thus improve your application and as a result provide better user experience.
Conclusion:
Starting out in the smart parking market is the right move. Understand the market and start with car parking application development. Reach the right technical partner who can help your car parking application development and provide the perfect solution to your requirements.
While developing an application, consider the things we discussed to tap into this market. If you have an idea of a car parking application and are searching for a technical partner, we can help you with it. Our experts have helped many businesses develop applications from scratch and can help you as well. We will understand your requirements and then move forward and help you at each phase of development.

All product and company names are trademarks™, registered® or copyright© trademarks of their respective holders. Use of them does not imply any affiliation with or endorsement by them.