2753
iOS 15 is Inspired by the Pandemic, But That's Not A Bad Thing
20 Aug, 2021
2 min read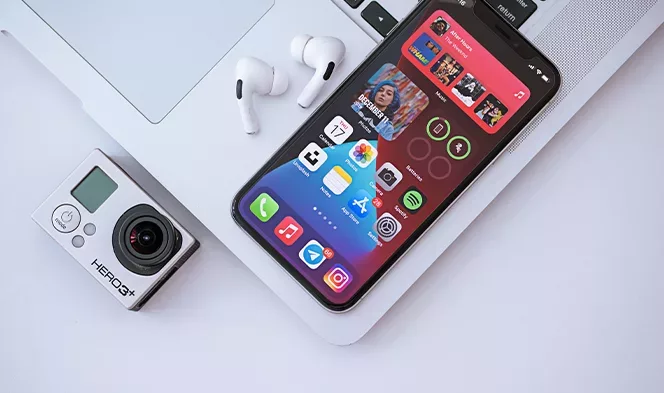 https://www.biztechcs.com/blog/ios15-feature-list/
iOS 15 is only about one month out of its official public release. Apple's new phone software was announced in June at the WWDC and is usually slatted to officially drop on phones alongside its new iPhones in September. 
To say that the pandemic inspired this version would be an understatement. There are a significant number of features that are tailored for social distancing and not meeting in person. The most unexpected feature is that FaceTime is coming to Android. One cannot start a FaceTime call on Android, but one can receive one via a web link. These calls can even be scheduled. 
While Android users can subscribe to things like Apple Music, FaceTime has been one of those exclusive Apple things that made people switch from Android to iOS. 
FaceTime also comes with a popular video conferencing feature – screen sharing. They took screen sharing and leveled it up so you can watch movies and TV shows with your friends while being on the call or even listen to music. Everyone can add songs, see what is playing and control the music. 
With the negligible barriers between home and work, iOS 15 comes with new Focus modes – Work, Fitness, Reading, etc. So whenever you are in the zone reading a book, you will not be disturbed. You can select the people who can contact you during these hours, as well as the apps that can notify you. To take this one step further, you can configure home screens for each focus mode, so your weekends are Slack freeeee! If someone who is not on your "allowed" list of contacts messages you, they will be able to see that your notifications are off because you are focusing. It reminds me of instant messaging days from high school, but I will take all the little lines I can draw between me and the internet.
Read More: Android vs Ios Development
Apple's Wallet app has always been a great place to store all your cards, and now you can use that to add your driving license or state ID, provided your state opts for this. This year, a number of schools are also opting in to using iPhones as keys on campus for students, eliminating the need for physical cards that one can forget or misplace quite often. For schools that use iPads will likely have an MDM tool for managing their devices. Apple School Manager is a simple, web-based News portal for IT administrators that works with third-party MDM providers so schools can buy books and apps, assign them to students, and install and update that content wirelessly. 
iOS's Health app has always been decent, but having gone through a pandemic, has made it even better. The Health app now comes with sections for your vaccine certificates, lab results in a way anyone can understand, and more. You can also share this data with your doctor so that they have a much bigger picture of your health.
You will be able to share your health metrics with family members, which will come in handy if you have elders living away from you. Keeping an eye on their patterns can give you a much better idea of their overall health or any sudden changes in it. 
Overall, these updates and features are born out of the pandemic, and developers have started building their apps for the incoming changes. With the fall release just around the corner, I am quite excited to use the new features. 
What feature are you looking forward to? Tell us on Twitter!
Befriend Technology for Transformation
Selecting the right technology is pivotal to your business's growth and success. Have you already decided the suitable one for your next project? If so, we can help you take the next step. If not, we can help you decide the best option. Connect with the Top 1% pre-vetted software engineers to build your software.