863
iPad: Bringing the Next Big Change in Education Field
15 Mar, 2021
6 min read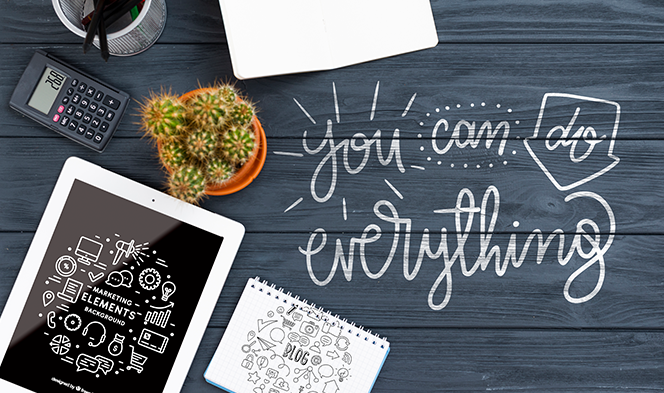 https://www.biztechcs.com/blog/ipad-changing-education-field/
Technology has revolutionized the way we carry out our everyday tasks. According to research done by the United Nations, it shows that digital technology has advanced by 50 percent in the last two decades and has a huge impact in various fields.
In this article, we are mainly going to talk about intervention of technology in education. Today, schools also rely on various technologies to help their students learn better and make ready for the upcoming competitive world. Not only this, many companies too have launched products exclusively for students.
One such product is the iPad by Apple. Their flagship products iPad and iPad pro are revolutionizing the education sector for the better. It is helping schools to provide better education to their students. Let's see how the iPad is changing the education sector and why you should introduce iPads in your school.
Of course, there are many examples of how schools leverage technology to provide better learning. But, recently the students in one of the New Zealand's school prototyped an iPad application to teach themselves Samoan language. The app is helpful to learn the language via interactive mediums like images, videos, and articles and quickly take notes.
This is just one example of how you can turn boring classroom experiences into amazing ideas. Let's see more phenomenal things which students can create with the help of various iPad apps.
Things Students can Create with iPad Applications:
Creating Digital Mind Maps:
We all know there are three types of learners; readers, writers and visual learners. And you need to explain students according to their abilities. When working with readers and writer students, it can be easy to explain compared to visual learners.
But, with the iPad's app it is easy to create various mind maps on dedicated topics and explain to your students. With the help of Apple pencil even students can create their own mind maps to teach themselves complex topics. The ease of using and creating visuals is a simple and fun-learning experience.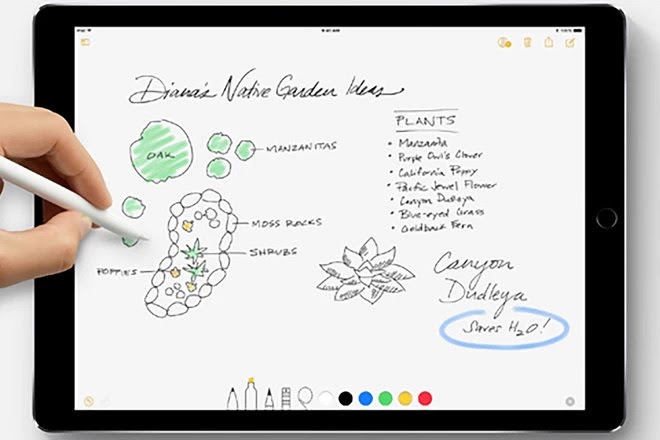 Microsoft's Bundle App:
Be it students or teachers, everyone uses Microsoft's apps to work efficiently. While using Microsoft Word, they can easily and edit, write, and delete documents on the go. Whereas, with MS One Note, they can edit, annotate, comment, and take digital notes using Apple Pencil anytime and anywhere.
With this, students can take notes, comment, and do a lot more things simultaneously while the class is going on, like they can create their assignments in the word, write them, and share them. Hence, no need to carry heavy laptops or computers everywhere.
Summarize Books:
Inculcating habit of reading books is very important. But, often keeping up with it becomes difficult. But, not anymore, with the help of apps like Blinklist, you can keep up the reading world. By using such apps you can read the summary of various books or listen to the audio version. Moreover, having them over the iPad screen makes it even more obvious to be engaged in the world of reading.
To give more to your students, you can be inspired by this and reach out to a company which can help you in iPad app development. Here, you can make summary or important notes of various lessons or books in audio or reading versions. Using this, students can learn via interactive medium and keep up with the important notes or lessons.
Do Interactive Research:
We all know doing research can be boring and oftentimes we do get lost in the ocean of articles. Because of this, it can become difficult to write down main research points or mark important notes on the go.
Mostly, students need it while doing last minute research and completing assignments
Students can split screens while researching between websites and note-taking applications. They can easily mark and drag and drop important notes, make comments, directly copy paste text, or images from the web to note taking applications. The iPad is helpful not only to students but also to teachers, as they too can gather important information and easily share it.
Create Note-Making Notebooks:
Making notes is easy but what about not finding them when needed? It is often difficult to keep all the notes organized and search them efficiently. With the help of iPads you can create notebooks consisting of various notes and organize them. This way it becomes easier to find them when needed. Additionally, having all the required things at one place makes it easy to re-read them last minute just before the exams.
Make Graphics and Drawing:
With almost everything going digital, even the art industry is revolutionized using technology. Unlike before, today students and teachers can efficiently create designs or images digitally and share across. They can use Apple pencils and more than thousands of options in brushes which can help you to create magical designs. Easy and fun drawing lectures.
Manage School Schedule Online:
Today it has become easy to study from any corner of the world thanks to technology. You can reach out to companies who help you in iPad app development which can help you manage your students' schedules and time-table. Yes, you read it right. Students can get details about their next class and can check the entire time-table online. They can finish and submit their assignments from the app, know the deadlines, upcoming events, refer to study materials, and many more things.
Similarly, even teachers can get all the information about their students, create assignments, upload study materials, videos, take attendance, and keep track of each student. This makes students, teachers, and parents to be on the same page and work together as a team. Thus, less paperwork and more of a real action.
Use Everything Offline:
iPads apps are not only about using them online, it goes one step further. Students can use it even when they are offline. Let me tell you how; students and teachers can save multiple things when online, they can make the necessary changes, save images, texts, documents, videos, and more. Once saved, they can use it offline when and where needed. No more need to have an internet connection to watch or read important study materials. Thus everything will be on the go.
Let's look at some of the famous and most used applications on iPad which makes it easy to use the iPad to its full potential:
Xmind:
It is widely used to create complex mind maps. You can customize the entire layout, design templates, themes, and do a lot more with it. Additionally, it is also easy to create mind maps using Apple Pencil which makes it easy to turn your imagination into reality.
Microsoft Bundle:
Having Microsoft's bundle is very obvious. You need it to edit, write, and delete documents on the go. All these things will help students and teachers to work collaboratively and together.
Adobe Lightroom:
You can seamlessly use high performance software like Adobe Lightroom on iPad which makes the complex tasks of editing images or video thumbnails easier. You can easily create or edit various images or videos.
Blinkist:
Continuous reading can be difficult, but with blinkist not anymore. Their iPad app is very famous as it provides a quick 15 min summary of books either in text or audio format.
Anybuffer:
Using Anybuffer, you can clip board, drag and drop almost anything from the website to this app. It saves and makes it easy to note down important things which you can use later.
Good Notes 5:
It is a perfect application for taking notes. Using an Apple pencil and this app you can take notes easily and mark important things. Additionally, it will help you to find needed things when and where needed.
Procreate:
If you are an artist and want to go digital with your creations, procreate is your answer. It helps you to draw various drawings in the iPad and provides a wide range of brushes and colors.
Pocket:
Efficiently save things from the website so you can do it offline. Whenever you are online, save as many things as you want and can easily watch or read them later. Make it an efficient way to save and use the needed information when and where needed.
iPad Application for your School:
Technology if used in the right way, it is truly boon to mankind. There are phenomenal things which we can create using technology. If you are a school owner, introducing technology in your school is a must. Prepare your students for the competitive future world and make them do the magical things which help everyone. The digital transformation has also helped in environmental ways by reducing paper wastage. Additionally, it has even made students come out of their comfort zone and find new ways to learn. Hence, as a school owner it is a wise choice to invest in technology.
We have served in the industry for decades now and have helped many institutions flourish. You can reach out to us here for iPad app development. Our industry experts will help you at every stage and create the perfect application for your students as well as teachers. It will help in reducing the burden, less paper-work, and more qualitative output. Create a customized application with the help of experts which lets you do better work.
All product and company names are trademarks™, registered® or copyright© trademarks of their respective holders. Use of them does not imply any affiliation with or endorsement by them.
Befriend Technology for Transformation
Selecting the right technology is pivotal to your business's growth and success. Have you already decided the suitable one for your next project? If so, we can help you take the next step. If not, we can help you decide the best option. Connect with the Top 1% pre-vetted software engineers to build your software.