How to Start Online Medicine App Development
05 Oct, 2021
15 min read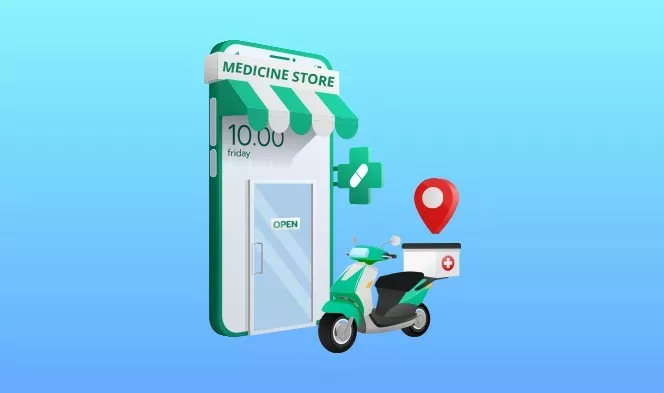 https://www.biztechcs.com/blog/online-medicine-app-development/
With everything going online, even the pharma industry is leveraging the power of technology and bringing change. Famous companies like Netmeds, MedLife, etc., paved the way for delivering medicines to your doorstep. This gave many people an opportunity to enter this market and build their startups around it. According to Statista, the global market size of drug delivery systems is estimated to increase upto 900 billion dollars. There is a huge scope for starting a business in the pharmaceutical industry and reaching out to your customers.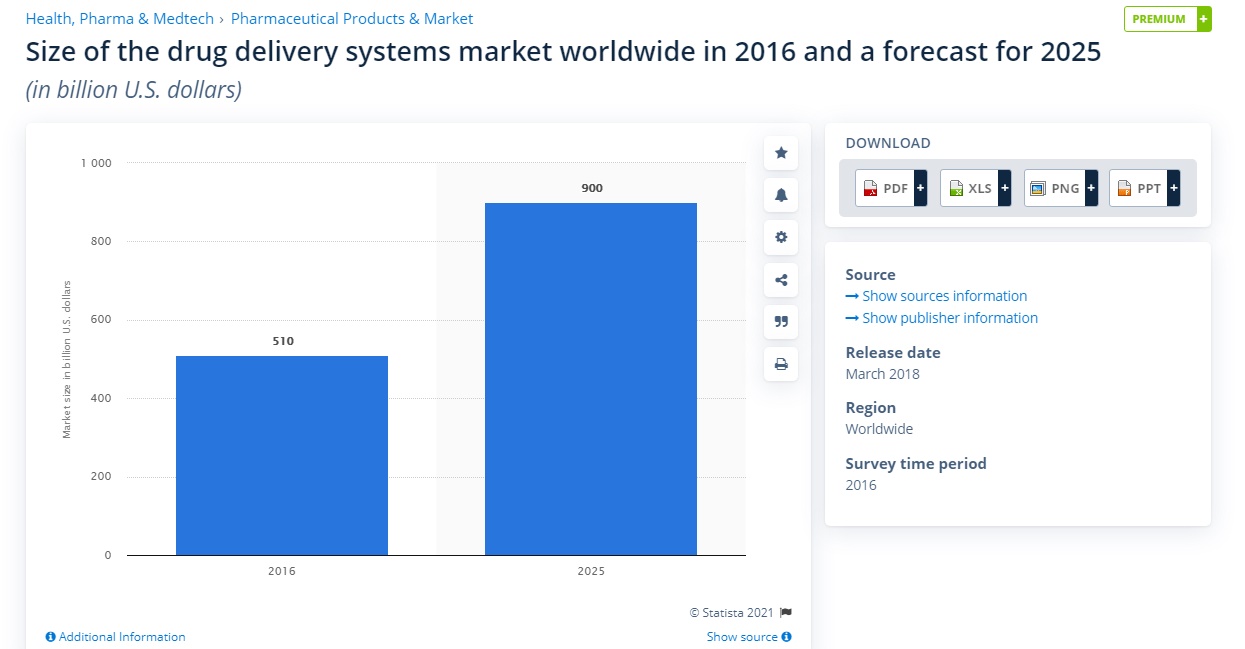 Here, the primary concern is that companies need to abide by the laws and regulations of pharmaceuticals as it includes critical and sensitive information about patients. Today companies understand and follow these norms with an aim to provide users with a seamless experience.
If you plan to start with an online medicine app development service, here is your complete guide for it. Herein, I will discuss how to start an online pharmacy business, benefits, different business models, monetization models, etc. So, let's start:
Why should you invest in On-Demand Medicine Delivery App Development:
E-Pharmacy is growing exponentially and helping pharma companies as well as consumers to order needed medicines online. Today there are plenty of opportunities as well as competition in the market. If you plan to start with online medicine delivery app development, you are at the right place. Here, I will walk you through the complete guide of medicine app development, business models, monetization, benefits, etc. This will help you take the following steps of planning and executing your idea.
Thinking of starting an online medicine app? Reach out to us and we will guide you through the entire process.
Benefits of Online Medicine Delivery App:
Online delivery applications make it easy to order medicines from the comfort of your home, and this is one of the major reasons people prefer online medicine ordering. Below are some of the major benefits of online medicine delivery apps for consumers and pharmacists.
Benefits for Customers:
Real-Time Updates In InventoryOnline medicine delivery apps make it easy for customers to know whether the particular medicine is in stock or not. People can enable the "notify me" option when the medicine is back in stock. This helps them not to have unwanted runs at the pharmacy. With the help of push notifications, customers get to know about the needed medicines and medical equipment.
Easy to Purchase:Online medicine app provides users with the freedom to order medicines from the comfort of their home with just a few clicks. They can easily know which medicines are available and know when others come in stock. Not only this, but customers can also track their order from the app, know the pharmacy location, have multiple options of payment, etc.
Discounts and Special Offers:With the help of push notifications and email marketing, you can notify users about the latest discounts and special offers in your app. Discounts and special offers allow you to get more users to sign up for your application and serve better to the existing customers. Additionally, it will help you and the pharma stores to increase sales.
Easy Home Delivery:With the online medicine application, medicine delivery becomes easy. Without any hassle of traveling, medicines are delivered at the doorstep; it helps users save their time and have medicines delivered on time.
Benefits for Pharmacists:
Established Customer Base:Online medicine apps provide you with a strong customer base, as a result, helps you to increase your customer retention rate. It also helps pharmacists to grow their reach in the local area and increase their sales.
Better Selling Opportunities:Pharmacists have the best selling opportunities by taking their stores online as they can easily reach more customers and serve them. Better selling opportunities increase their revenue.
Managed Inventory:Manage your inventory by keeping medicines in stocks and organized. The managed inventory gives you clarity about which medicines are in-stock or out of stock and can also know the location of each medicine in their warehouses.
Increase Business Reach:Getting your store on an application helps you to increase your reach and get more customers.
Challenges in On-Demand Medicine Delivery App Development:
Online medicine delivery app development is pretty easy, but there are also some challenges when it comes to development. The data generated over the app is extremely sensitive as it includes users' health information. For an online medicine delivery business, accurate medical coding services are crucial, and you need to follow the rules and regulations. Let's see the top 3 challenges in detail:
FDA Regulations:
Be it an online medicine delivery business or offline; you will have to abide by the rules and regulations of the FDA. It keeps track of medicines and its effects while it lasts in the market. Each of these medicines has a serial number attached, making it easy to recall if and when any side effects happen.
Data Security:
When you start online medicine delivery app development, you need to abide by the Health Insurance Portability and Accountability Act to secure your patients' data. You cannot disclose sensitive information about your users. Apart from this, you will also need to use the latest encryption algorithms to make the application stronger and less likely to cause data theft.
Facing Conflicts from Old Enterprises:
The online medicine delivery business is a competitive market and can be difficult for a startup to enter and get customers due to existing enterprise companies. In such cases, make sure to understand your competitors and know how you can make your service better and attend to customers' needs.
Going further, let's see how you can start with online medicine delivery app development, features to consider, business model, etc.
Steps to Start with Online Medicine Delivery App Development:
Here's everything you need to know about how to start online pharmacy business:

Market Research:
When you start with online medicine delivery app development, your first step is to conduct market research about your competitors. Study your competitors' business model, then understand your users, their needs, market demand for your product, etc. These things will provide you with more clarity on the market needs, your target audience, how you can perform better than your competitors, etc.
Decide Business Model:
The first step is defining a medicine delivery business plan as it defines how your business processes. It is extremely important to have a business model for any company and follow it as it streamlines the process, keeps all the team members on the same page, and helps businesses work together. Following are some of the common business models for your medicine delivery app development:
Single Store:Here, customers will upload the prescription in the app and order to the local online retail store. They will check the particular medicine in the inventory and then deliver the medicine to the customers. Here, the pharmacy will have to maintain the entire inventory, delivery, invest in application development, maintenance, data security, and make sure to deliver the right medicines to the right customers. If you are just starting with online medicine delivery app development, this model can be a bit expensive for you as it requires a high amount of investment at an early stage.
Aggregator Model:One of the major benefits of the Aggregator model is that you will not need to invest in managing the inventory but instead will work as a middle person for end-users and local pharmacy stores. This is the most common model for many industries and also in the pharmaceutical industry. Here, online pharmacy owners will tie up with the local pharmacists in different areas and provide medicines to the users. When a user uploads the prescription and places an order for medicines, your app will redirect them to the nearest pharmacy, and then the store delivers the required medicines. This is the most common model used for startups as it requires less investment and provides better services to users.
Direct to Consumers:This model does not include any third parties to operate. Instead, pharmacies directly deal with customers and fulfill their requirements. Reaching out to customers helps business owners to have direct control over their business and build relationships with them.
When you start online pharmacy business, make sure to choose the business model that works best for you. The most popular and preferred is the Aggregator model. You will not have to worry about inventory systems or anything and instead work as a bridge between users and the pharmacy.
Issue Necessary License and Permits:
Selling medicines online is a sensitive matter, so you need to have all the necessary licenses and permits. When starting with medicine delivery application development, the first step is to make sure that not a single person places an order without uploading a prescription. Get a retail drug license or zone permits to deliver medicines and run your business. Also, make sure to register your online medicine store and tie-up with the necessary local pharmacies to serve customers. Once you have gathered all the required permits and licenses, you can start online pharmacy business.
Appealing UI/UX:
Design has a major impact on your users as it defines whether users will stay and use an application or not. Have an appealing UI/UX and easy navigation of your application. It will help them to understand your application and use it effectively. You also need to make sure that your application is consistent and responsive across all platforms. Make sure to have defined information architecture, consistent design, easy to use and navigate. These things will make your application stand out from the competitors.
Hire a Technical Partner:
There are two ways you can start with online medicine delivery app development; you can hire a freelancer or an IT company. You can decide depending on your business requirements and the quality of work you expect. When starting with online medicine delivery app development, you need to consider many things like designing, development, testing, marketing, maintenance, etc. Each of these verticals requires you to have a dedicated team of experts working on it.
Freelancers will help you with medicine delivery application development at low costs, but you will need to invest in deployment, domain name, and maintenance. Moreover, if there is a delay in development from their side, it can result in a delayed launch of your application, and you might need to deal with some losses too.
On the other hand, when working with a medicine delivery app development company, you will have a dedicated team for development, i.e., developers, designers, testers, marketing, etc. With a medicine delivery app development company, you get assurance of quality work and timely delivery. A dedicated team will help you develop applications faster, help with deployment, maintenance, upgrading, etc.
Let our team of developers provide you with complete end-to-end guidance about how to develop an online medicine app.
Design Features:
When you start with pharmacy delivery app development, your application will have certain features dedicated for each user. Let's see must-have features:
For Customers:
Social Signup:Signing up is the first necessary step to access the application. You can either ask customers to create their account with a username/email and password or sign up using their social account. Try to make the signup process easy and short instead of long and complicated.
Profile Management:Users should manage their profile by entering their delivery address, medical history, purchase history, etc. They should be able to edit all this information when needed.
Upload Prescriptions:This is the most important feature for medicine application as it is a rule that you cannot sell medicines without prescriptions. Users can upload their prescription, which pharmacists can view and deliver medicines accordingly.
Medicine Details:Users should have access to details like ingredients, manufacturer, expiry date, manufacturer, etc. It will help customers to be informed and make decisions.
Filters:Filters make it easy for users to search particular products for the large inventory. You can provide various filters based on medicine, manufacturer, expiry date, etc.
Chemist Panel:
Manage Drug Details:Pharmacists should be able to add, update, and delete certain products from the backend. They can update the products when they are in stock and remove them when out of stock; even customers can be notified when the product is back in stock. This helps to serve their customers better.
Order Tracking and Notifications:Pharmacists should enable notifications so that users know and can further accept and deliver the medicine on time when they place an order. Order tracking helps pharmacists know the exact location of the delivery person; it helps them stay updated in real-time.
Digital Prescriptions:This feature allows pharmacists to see the prescriptions uploaded by the users and deliver medicines accordingly. Prescriptions are important to make the necessary delivery of medicines.
Manage Discounts:Pharmacists can run various campaigns and discounts on different medicines to retain customers and get new customers. You can make discounts like free delivery, or a certain amount of discounts, etc.
Order Management:Order management helps pharmacists know when a new order comes in, prioritize it, and process it further. They can also see the order history, manage inventory, and no revenue generated.
Access Reviews and Ratings:You can view and have access to customer feedback. Understanding this, you will have more clarity on what type of services your customers need or medical products they are searching for.
Medicine Delivery Person:
Delivery Person Profile:The delivery person should be able to add their profile picture, name, languages spoken, etc. They should also be able to see the number of orders delivered, distance traveled, and more.
Push Messages:Push messages notify the delivery person when they have to deliver the new order along with its details. This helps them to be on time and manage the timely delivery of medicines.
Maps:Delivery people can use the map to get directions to reach the destination to deliver the products. Integration of maps helps delivery people to use the shortest route to reach the destination.
Delivery Updates:Once the medicines are delivered, delivery people update the system, which helps notify sellers and buyers
Admin Features:
Inventory Management:Admin can manage the inventory and know the exact location of each product, which products are in the stock and not, which medicine has more sales and which has less. These details about inventory will provide you with more clarity on what your customers are searching for.
Marketing and Promotional Tools:Admin can have access to marketing and promotional tools to run various marketing campaigns and offers. You can also send users marketing emails directly from the app's backend and notify users about the latest promotions or some festive season special offers.
Manage Suppliers and Users:Admin can have access to suppliers' data, know their details like addresses, name, numbers, manufacturing details, and more.
Access and Generate Reports:Your sales report generation will help you to know your sales revenue, what medical products are customers purchasing more, which medicines they require, you can also carry out analysis depending on what medicines are in more demand and can restock them accordingly.
Advance Features:
In-App Document Scanner:This is a must-have feature for customers who want to scan their prescription and share it with their pharmacists to get needed medicines.
Document Management:This feature helps users to manage their shared documents and keep them safe and secure. These documents are sensitive, so you need to make sure to provide them with an extra level of security with biometric authentication.
Electronic Prior Authorization:Healthcare professionals can have prior authorization to access the EHRs of their patients. This helps you to keep sensitive documents secure. For a custom healthcare solution, you may want to consider additional features that support specific healthcare workflows or compliance requirements, such as HIPAA compliance.
Curb-side pickup:You can allow users to have curbside pick up if they need the medicine on an urgent basis. Users can search for the nearby stores, upload their prescriptions, place, and order medicines, and during checkout time, they can select the curbside pickup option.
In-App Chat:User and healthcare professionals can also interact with each other with the help of in-app chat. Another help of in-app chat features is also with the tech support team. If healthcare professionals and users face any issues with the application, they can chat with the customer support team and resolve their issues.
Number Masking:This is an important feature to make sure that you mask users' numbers from the pharmacists and delivery person in order to maintain users' security.
Shipment Tracking:Shipment tracking allows customers as well as pharmacists to know the exact location of the products. In case of need for directions, users can also be in touch with the delivery person and guide them with the directions.
Multilingual Support:Multilingual application has become a need of an hour. As a part of inclusivity and diversity, you need to provide multilingual support. Users can select the language of their preference and use your application accordingly.
Real-time Analytics:Real-time analytics helps the admin know the number of users, everyday sales, number of cart abandonments, delivered products, reviews from customers, etc. all this information provides you with better information about how users experience and use your application. Additionally, it even helps you to make better decisions.
Chatbot Support:When users or healthcare professionals face challenges, they can interact with users and resolve their issues.
Role-Based Dashboards:You can provide role-based access to different users depending on their roles. They can get the real-time analytics of different app modules and work on them to make the application better.
Decide Technical Stack:
Once you decide on the features of your application, your next step is to decide the technical stack you will use to start with pharmacy delivery app development. For this, reach out to your technology partners, and they will help you pick the right technology stack for your company.
When starting with online medicine delivery app development, you need to consider developing applications for iOS and Android users. To do so, you have two options: develop native applications for both platforms or choose cross-platform app development. Depending on your requirements you can decide which of these you would like to use.
In my opinion, choosing a programming language that supports cross-platform applications development is a better choice than native app development. So, reach out to an online pharmacy app development company that can help you with cross-platform application development.
With cross-platform application development, you can use a single-code base for both operating systems. You will also save some money with cross-platform applications as you will not require hiring more people for app development. Also, while pushing updates, you can easily write the code once and update it immediately.
Monetization Model:
When you start with medicine delivery application development, you need to define ways to monetize the application. So, here are certain ways you can do it, or you can also take the help of a pharmacy app development company who will help you with development: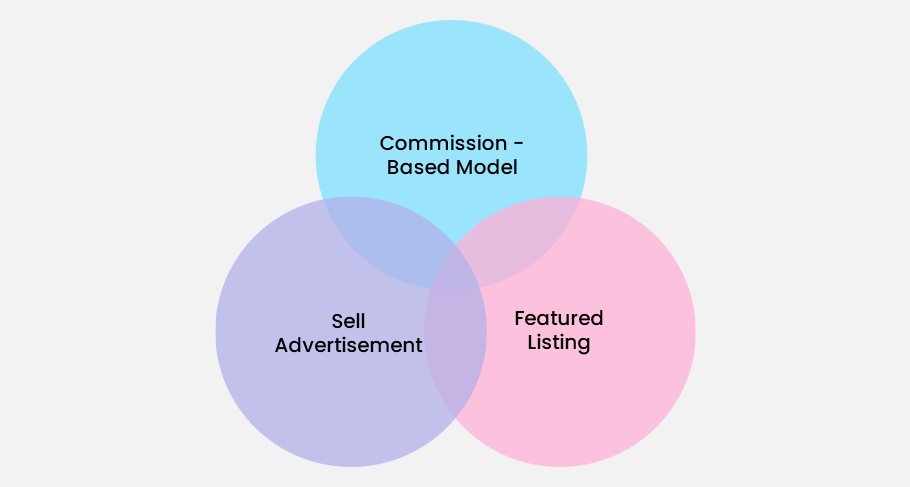 Commission-Based Model:
This is the basic model that multiple apps follow. The on-demand medicine delivery application can provide pharmaceutical companies a platform to sell their products or medicines to buyers. These pharma companies charge a certain amount of commission on the medicines sold or the number of daily sales.
Featured Listing:
You can tie up with pharma companies to feature their medicines on the home page. It works as a sponsored ad and helps pharmaceutical companies increase their sales, and even a medicine delivery app owner will earn a fixed amount of money to run sponsored ads.
Sell Advertisement:
You can run various ad campaigns of hospitals, pharmacy companies, pathologies, etc. this is one way to monetize your application.
Cost to Develop Medicine Delivery App:
When it comes to developing applications, it is counted on an hourly basis. Depending on the type of application you want to build, like Hybrid or Native (iOS + Android), will define medicine delivery app development cost.
Our skilled developers can help you build both Native and Hybrid applications depending on your business requirements. Developing hybrid applications takes approximately 675 hours, including designing, developing, QA, and UAT. Whereas developing native applications (iOS + Android) takes up to approximately 818 hours.
Note: this is the approximate cost of app development, actual cost depends on the project requirements and the scope of the work discussed.
If you have an idea and would like us to help you develop a medicine delivery app, you can reach out to us. Our experts will help you with each phase of software development and grow your business.
Conclusion:
With almost every industry going online, there is a digital revolution, even in the medicine industry. Today there are plenty of companies providing online medicine delivery services. If you are thinking of developing a medicine delivery application, you are not late. This industry is still booming and helping people to order things online from the comfort of their homes.
To start a medicine delivery business, follow the points we discussed and features that you must follow in your application. If you still have confusion as to which feature to include or technology to develop on, you can reach out to us. We have helped many companies across the world and helped their startup to turn into successful businesses.
All product and company names are trademarks™, registered® or copyright© trademarks of their respective holders. Use of them does not imply any affiliation with or endorsement by them.
Befriend Technology for Transformation
Selecting the right technology is pivotal to your business's growth and success. Have you already decided the suitable one for your next project? If so, we can help you take the next step. If not, we can help you decide the best option. Connect with the Top 1% pre-vetted software engineers to build your software.