1021
Strategic Steps an Organization Can Take During this Pandemic
24 Apr, 2020
5 min read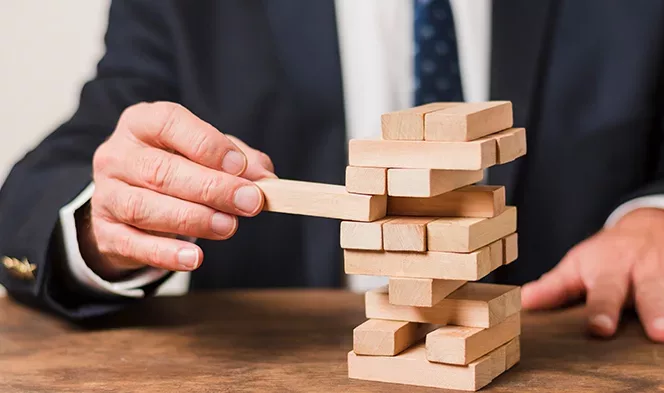 https://www.biztechcs.com/blog/strategic-steps-organization-take-during-pandemic/
Today is officially a month since Biztech moved to remote work. Are we all safer because of it? Most certainly. We are glad to be in an industry where working remotely is possible. Over this month, I have been looking at various things that organizations, both big and small have done in order to maintain some semblance of normalcy.
Companies which have a number of in person events throughout the year, like Microsoft, have moved them all online till July 2021. So that puts a significant stop to large gatherings.
But doing things that are obviously good is not enough. Companies might have to do much more and some of the things are things that might not make it to the newsrooms.
So we decided to talk about some of these things in our blog which you as an organization might want to adapt.
Cut down on hiring:
You only hire new employees if you hav*e the budget to pay them. But while your budget may have room for some uncertainty, it is highly unlikely that it has room for a pandemic. New hires often require some training, if not at the basic level, certainly at the level of your company's nuances of working. With everyone working from home, it might be slightly difficult to provide this kind of training.
Don't hire in the promise of a job that may or may not be available when the lockdown ends. You don't know where you will be then. You don't know if the requirement for that particular job will even be there. Don't make promises because people are vulnerable right now and may accept a job that they otherwise might not.
Don't stalk your employees:
Funny that I have to say this but really, don't stalk your team members on social media to see if they are tweeting instead of working. They are working, they don't have anything too fascinating to do that can occupy their entire day. And moreover, everyone has bills to pay. They are working. But that doesn't mean they don't have to take care of their house, children or pets. Being at home is proven to increase productivity, but productivity is not limited to work related tasks. Give them room to breathe, and they will work.
Do whatever you can to show them that you trust them. Because as much as they need the job, they can leave, and you might be in trouble if you don't take care of them too. It is a two way street. 
Invest your money in humanity:
Since you are not paying for electricity in the office as much as usual, you can use that money to pay the salaries of your service staff like janitors, receptionists, etc. Without an office, they won't have work, so use that money to pay them. There is no upside for you here, but it is just a nice thing to do.
Invest in content:
If your business tends to outdoor things like making cars, then first, use that inventory to make ventilators, and then invest heavily in positive content to establish a connection with your audience. We have an entire blog regarding how brands are doing this, so I won't elaborate here. 
Spend effort on research:
The way we do things is not the same anymore, and it is highly likely that it is going to be different from here on out. So spend time unlearning the methods of the past, and invest time in learning how to adapt for the future. You will need to change things based on what your business is, whether it can remain relevant in the new world, and what changes you can make to keep it afloat.
Prioritize your verticals:
If your business does a large number of things, temporarily shift focus to a few things that have proven to bring in revenue, instead of giving the same amount of attention to newly started divisions that may or may not work in the long run. Right now, you need to make sure your business lives to see the day that it can do more. But this doesn't mean you lay off people on those projects. You can reassign them to projects that you are doubling your efforts in.
Layoff consciously:
Layoffs will happen. You are trying to save your business instead of a few jobs. But do it consciously. Tell the employees that you are letting go, that if you ever get the chance to hire them back when this is over, you will. If you are providing them health insurance for over 65, don't cut them off from that right now. In a pandemic, they will need that health insurance now more than ever, especially if they are not earning a salary.
Maintain complete transparency with your customers:
You are not alone in this. Your customers are also facing the same challenges you are. So it is for the best that you are upfront with them about the problems your business is facing. Customers will empathize with you if you can communicate with them properly.
Enter the online space:
If you are a small business owner who runs a shop in a small town, then this might be the best chance for you to get your business online. People are looking for work so you will be able to get the best deals on website development right now. This will not only make you relevant but will also help your business survive this pandemic.
Don't be single-minded:
We understand that COVID-19 news and talks are all over the internet and that's all you can think of right now. But we suggest you pay attention to other aspects as well. Coronavirus is a threat to your business but it is not the only one. Many of the small businesses are coming online, people are getting creative and innovative, growing their own food, making major changes to their lifestyles, and more. These things can prove to be more dangerous than COVID-19. After all, it is going to be a new world after this.
Prepare for the Unexpected
We all are living through the unexpected and it is only fair that we, now more than ever, prepare ourselves for the upcoming expected. And if you don't know where to start from then these are some of the questions you can ask yourself:
What will your new business model look like considering all the economic, political, social, and cultural changes that are happening during this pandemic?
After this is over, there will be demand disruption. You will need to assess its impact on your business and how you will recover from its aftermath.
What will be the impact of this crisis on your budgeting and business planning processes?
What we are doing as a business is offering to help. If you need us, we are here. Reach us here, and we can talk.
Befriend Technology for Transformation
Selecting the right technology is pivotal to your business's growth and success. Have you already decided the suitable one for your next project? If so, we can help you take the next step. If not, we can help you decide the best option. Connect with the Top 1% pre-vetted software engineers to build your software.