Scope of the Product
360i Suite is a solution available in mobile apps and desktop applications to manage the daily operations of the schools. Overall it automates most of the work like detentions, student's schedules, late comings, contacts, emergency cases, field trips, etc. With other modules like student finder and photo snaps, the schools can identify and locate any missing student and their personal information in case of emergencies.
How does this solution help?
Tardy Management: It manages students' late comings. You can automate the change of tardy into detention by setting the maximum late comings to manage their detention marks.

Detention Management:  Based on the tardy, it assigns the detention notes to the students. Teachers can manage student's punishments based on that. For example, if a student has 3 tardies, then it will create one detention for them.

Confiscated Items: It manages the confiscated items and provides the receipts to students with details like the date they'll get that item back.

Communication: It sends emails/SMS to students in cases of detentions, results, reports, etc.

Emergency Management: In cases of emergencies like fire, earthquake, and natural disasters it provides complete tracking of the students. For example, the status of a student during the fine and release state.

Field Trip: During the field trips, it helps in maintaining student count for enrollment, the status of the students on board, etc.

Reporting: It also provides overall reporting of all the events taking place including detention, emergency, confiscated items, etc. on a weekly, and monthly basis.
Other Features: 
Student ID scan
Printer Support
Offline support
Manage Student's schedule
Extra notes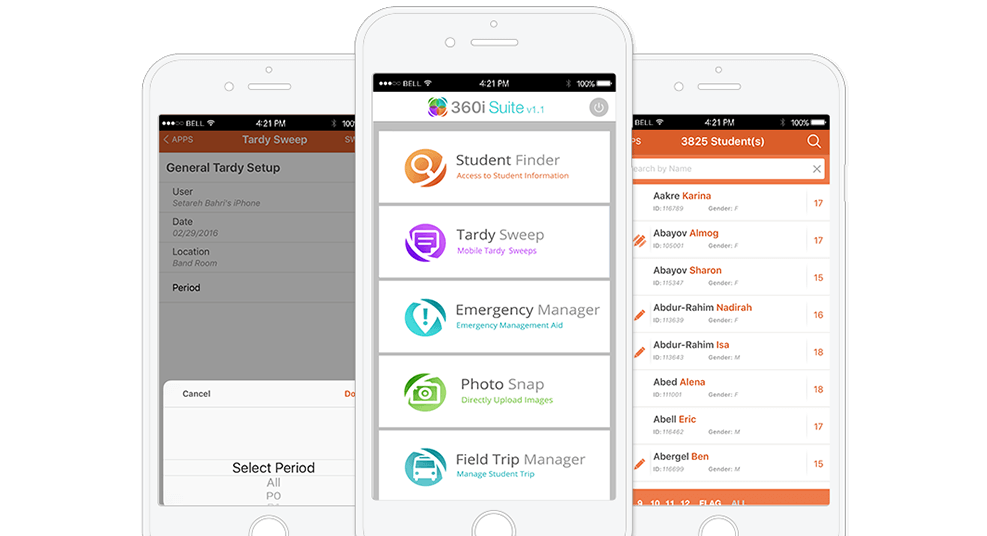 The Benefits 
Fully flexible solution. Handles a large number of data without any glitches.
Streamlines school operations.
Automates most of the manual work.
Imports data seamlessly.
Admin panel support, for teachers from iPad.