Project Overview
The main goal of the client was to have a site that is user friendly. Additionally, it should also be easy for them to maintain and use ERP functionalities like Order Management, Inventory Management, Delivery, and more. A software solution to the frontend for the end customer and a backend solution for the staff. With a custom website, they are able to offer exceptional services to their customers and their staff in terms of logistics.
Our Solution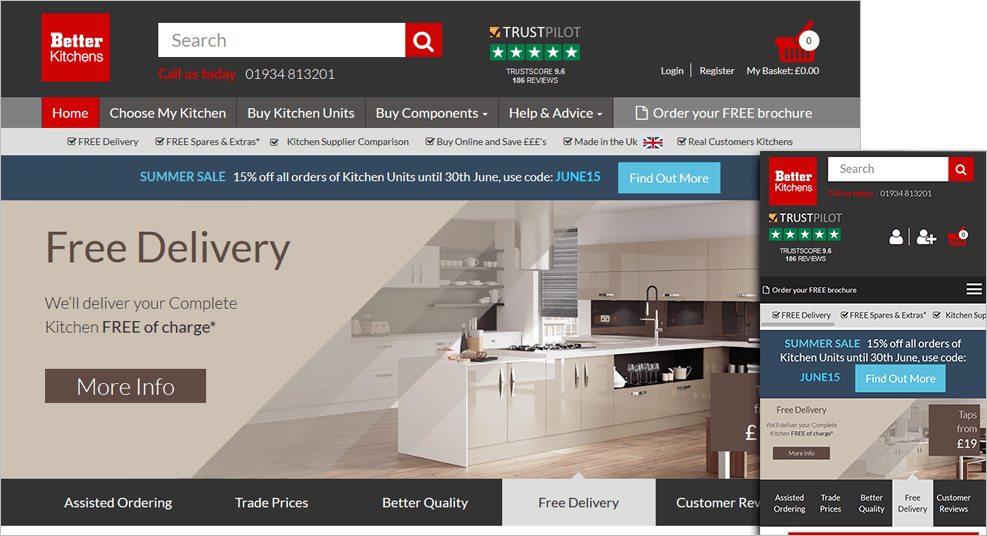 We built the following features for the client to speed up their work flow and sell more products:
Delivery Scheduler Dashboard: It allows the client to select a particular week and based on this shows the delivery work load. After that it will show all the orders which are selected, on Google Maps to see the distance between each order and select a particular date and vehicle for the delivery.
Choose My Kitchen Style: This module enabled their customers to choose their kitchen style along with color and image and then add the product into cart easily.
Final outcome
Delivery Scheduler Dashboard: It will help the client to maintain the workload and carry out timely delivery of urgent orders.
The customer journey is redefined to get the right styles and products they need, with less effort.