Overview
Biorbyt is one of the largest bioscience terminals globally, supplying a wide range of scientific research needs, including reagents, antibiotics, biochemicals, ELISA kits, and more. Over the years, Biorbyt accumulated a vast inventory, posing significant challenges in managing the volume of stock via spreadsheets. This manual approach led to inefficiencies and hindered the company's ability to operate seamlessly. To resolve these issues and modernize their operations, Biorbyt sought technological solutions.
Biztech, a comprehensive technology solutions provider, emerged as the perfect partner in this endeavor. Biztech's expertise in store customization, software integration, and custom module development made them the ideal choice to help Biorbyt improve their operational efficiency. Recognizing the challenges Biorbyt faced, Biztech proposed automating their processes using a mini ERP system, which would enable the company to manage their vast catalog more efficiently. This partnership aimed to ensure Biorbyt could continue delivering the finest quality services and products to the scientific community while improving their business processes for greater productivity and customer satisfaction.
Challenges
Low productivity due to not being able to search for specific items from a large and varied inventory.
Maintaining accuracy in reports became a difficult task due to the manual reporting processes, affecting operational clarity.
The inability to access real-time inventory and sales data hindered efficient and strategic decision-making processes.
Slow decision-making, a consequence of lacking real-time data, created a risk of revenue loss, inhibiting potential growth.
Relying heavily on manual tasks, Biorbyt faced the risk of human errors, causing inefficiencies in their operations.
Tracking multiple suppliers was challenging for Biorbyt, which led to supply chain disruptions and unfulfilled orders.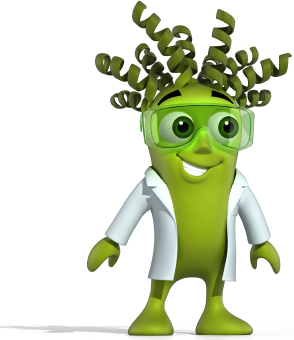 Solutions
ERP Implementation
Biztech developed and implemented a mini ERP system to streamline Biorbyt's extensive operations more efficiently.
Automation Processes
The ERP solution automated several key operations like purchasing, inventory management, and invoice generation.
CRM Integration
To manage supplier data more efficiently, Biztech integrated SuitCRM with the ERP system for smooth data transfer.
Dynamic Dashboard
Biztech developed a dynamic dashboard, facilitating quicker and better-informed decision-making.
Report Builder
Biztech introduced an in-built report builder to design and develop custom reports according to business needs.
Supplier Integration
Biztech developed a supplier integration feature in the ERP system for real-time monitoring of supplier-data.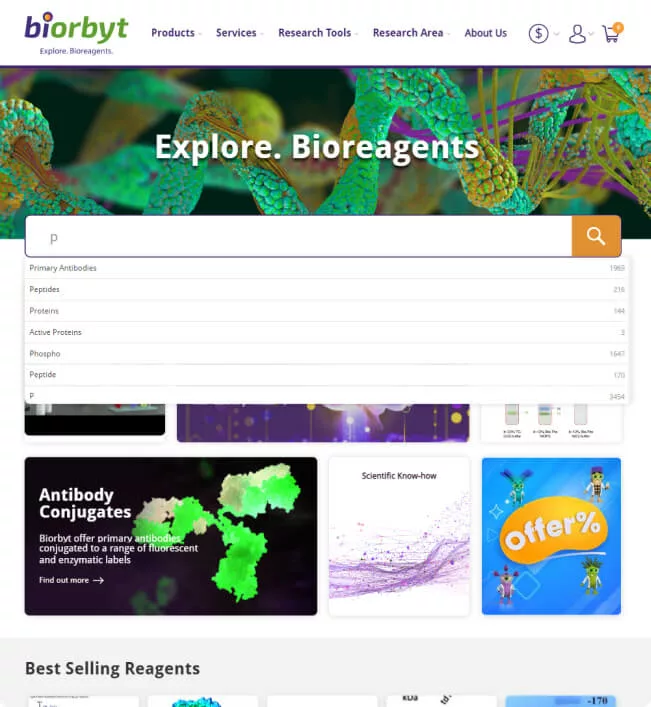 Screenshots
We helped Biorbyt transition from a manual, spreadsheet-based system to an efficient, automated setup. The ERP solution automated various business processes, including sales, stock purchasing, inventory management, and invoice generation. Biztech integrated SuitCRM with the ERP system to ensured smooth data transfer across applications. Our dynamic dashboard and an in-built report builder enabled Biorbyt to understand their data in depth, make quicker decisions, and ultimately enhance their revenue and productivity.
Results
Productivity Boost
The implementation of the ERP system resulted in a marked increase in employee productivity by eliminating redundant tasks and enhancing process efficiency.
Real-time Information
The automation processes provided access to real-time information about more than 14,00,000 products, improving inventory management and control.
Payment Details
Biorbyt gained access to real-time and detailed payment information, streamlining the financial management process and reducing inaccuracies.
Informed Decision-making
Clearer, comprehensive user data contributed to faster, well-informed decision-making, allowing Biorbyt to respond promptly to business and customer needs.
Revenue Increase
The overall operational improvements, facilitated by the ERP system, led to a significant increase in revenue, enhancing Biorbyt's market position.
Words That Make an Impact
We have been working with Biztech for over 4 years now and been impressed with their breadth of knowledge, their can do attitude and the good communication skills. Biorbyt has completed over 100 small and large IT projects with Biztech ranging from HTML front end design to sophisticated back end integration. I would highly recommend Biztech

Tillmann Ziegert
Managing Director - Biorbyt Ltd
Your Growth Transformation Partner
We help businesses like you expand their growth with the power of technology. Our world-class team of agile enabled innovators help you extend your tech capacity with advanced technologies and processes. To see it in action, let's connect today and initiate the discussion.
Contact Us
Let's create something awesome together. Reach out to us to hire the best talent for on-time and bug-free deliverables.