Matt Haig, author of Mobile Marketing – The Message Revolution, gives a good piece of advice – "End-users, not technologies, shape the market."
Today, as more and more users interact on mobile devices, it becomes imperative for businesses to keep tabs on this behavior change. But then planning a mobile app strategy does require time and investment. As a solution, AppJetty launched a mobile app package for Magento eCommerce store owners.
MageMob is a mobile app builder that lets you launch an app designed to work with iOS and Android. For both startups and enterprises with an eCommerce website, MageMob is the easiest way to enter the M-commerce market.
MageMob: An Overview
Our extension provides users with a pre-built framework for a mobile app that saves time and effort to build an app from scratch. We aim to help administrators and Magento store owners manage the store's backend and create their mobile app for their Magento store with all the native features.
The first version of the MageMob series entails three Magento Mobile App Extensions:
MageMob Cart: Enables users to customize the eCommerce store.
MageMob Admin: This extension helps store owners to manage the backend. It includes order management and fulfillment.
MageMob Inventory: Gives updates about stocks, suppliers, and warehouse on the go.
Attempts to Make the Product Better
When we launched our product in 2017, our focus was on enabling users to customize the solution as per their needs. Hence, we worked on cart-specific features like theme selection, menu selection, dashboards, filter and sort products, etc.
After considering user feedback, we realized there's a growing demand for mobile-specific features. Therefore, we decided to address this issue. With several UI enhancements, we made major updates by including features such as:
Push NotificationsA great marketing tool that allows admins to send personalized, location-based messages to increase customer engagement.
Deep LinkingWhen you sell a product/service, you would want to take the user to the sales page and not the home page. Right? That's where deep linking comes into the picture. It will take the user straight to a specific point in the app and not your store's homepage.
Voice & Barcode SearchBy providing convenience to the customer, this feature only helps improve the user experience.
Multi-language SupportHelps customers by providing information in their regional languages.
Promotional FeaturesIt helps store owners reach the right audience at the right time with features like firebase analytics and social sharing.
Loyalty ProgramsEasy access to the backend enables admins to manage discounts, offers, rewards, etc.
Find out how you can launch your own app equipped with all the features.
Industry Specific Mobile Applications
Today, industries need custom solutions to cater best to their customers. With an intent to help businesses in every sphere, we offer industry-specific mobile app solutions. For those tested and ready to scale businesses, custom app development is the right way in the long run. Here are some ways we help enterprises:
1. Automotive App Development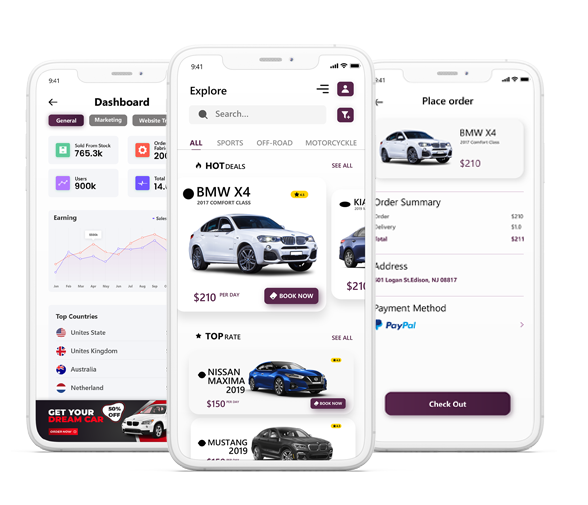 MageMob app builder helps build fast and easy native mobile apps for car sales and rental services. Businesses can ensure a smooth user experience with user-specific features like in-app search, easy navigation, secure payments, and more.
2. Grocery App Development
Ever since the pandemic, selling groceries have become more lucrative than ever. AppJetty's app builder can help small to medium businesses convert their website into an app and fully customize it for future expansions. Moreover, with features like location detection and smart shopping cart, store owners can provide more value to their customers.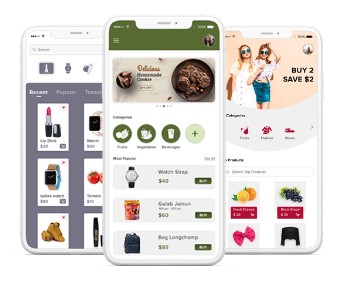 3. Fashion App Development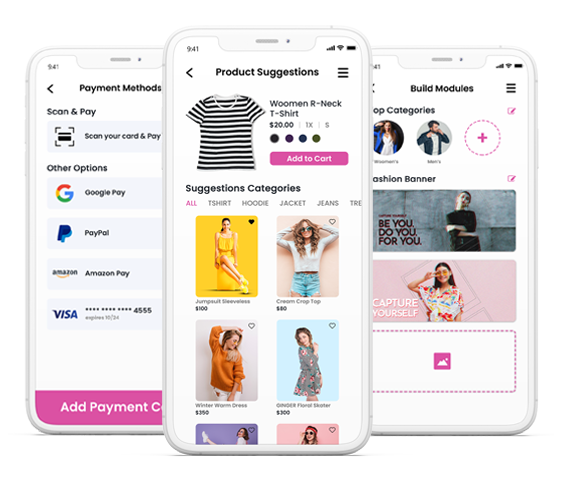 Mobile-specific features like product catalog, wishlist, notifications, and referral programs make it easy for fashion businesses to launch their app in just hours. Further, MageMob gives the admin complete access to backend operations. This enables store owners to manage discounts, promo codes, couponing, etc., with just a few clicks. With the order tracking feature, end-users can easily select the order to view their current status.
4. Real-estate App Development
A successful real estate app is customer-centric, and MageMob Builder empowers business owners to create a mobile app that best serves the client. It includes customer-specific functionalities like in-app chat features, advanced search criteria, cost calculators, virtual tours, and more.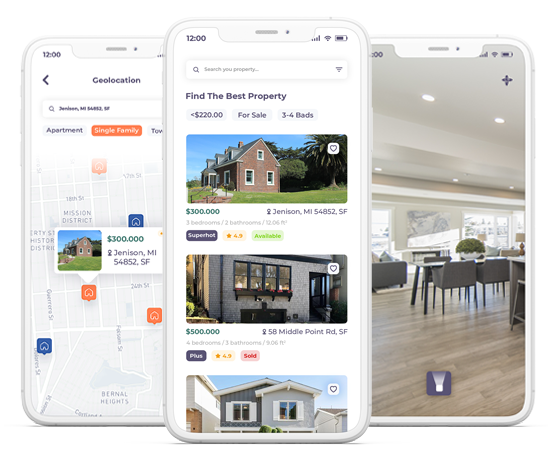 This way, AppJetty's MageMob app builder is a one-stop solution for every business's mobile app strategy. Are you planning to enter the mobile commerce market? We can help you discover the possibilities.
What Marketing an Extensive Range of Products Look Such as?
As you can see, there are different applications for a different set of audience. This requires us to have a specific approach to market every solution. Our marketing techniques include both organic and paid approach. The idea behind the organic approach is to take advantage of online search engines to share relevant content. Applying different SEO strategies, we ensure to generate traffic and get the desired action. Further, we try to boost our marketing efforts with the paid approach and video marketing as well.
Over to You
Every business requirement is unique. Therefore, every solution must be custom. No matter how simple or complex your project may be, we can help you at every step.
At the ideation stage, we form your project idea into a workable strategy. After research and analysis, we lay a roadmap for the app, including design elements, functionality, tech requirements, etc. Next, we move to the design stage to finalize the UI/UX of your app.
After user testing, we move on to the development process. Throughout this entire journey, you have our team's support – whether it's fixing the bugs or helping you market your product.
Using our solid expertise in app development, we can help you get the best of mobile technology. Let's take your business to everyone's pocket.