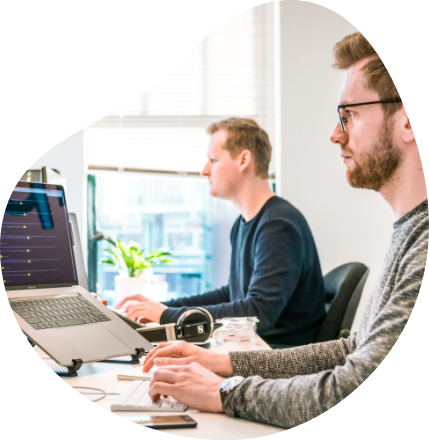 Emerge as an Industry Leader With Our Enterprise Application Development
We offer enterprise app development services to help companies streamline their workflows, increase employee productivity, and enhance the customer experience. Our developers have hands-on experience with enterprise app development, mobility services, API integrations, modernizing legacy systems, and consolidating app portfolios.
No matter what type of enterprise app you need, we offer custom enterprise software development that complements your industry and drives efficiency. Leverage our technical expertise and development methodologies to propel your digital transformation.
Create Enterprise applications that accelerates productivity, reduces dependency while creating lasting customer experience.
We Can Be your Enterprise App Development Partner
Let's talk about how we can help you develop tailored apps with our enterprise app development services.
Enterprise Application Development Services
We offer a wide range of enterprise software development services that are not limited to integration, migration, and security.
Custom Enterprise Application Development

Leverage our custom enterprise application development services to develop B2B/B2C/C2C app or SaaS-based platform that fulfills all your custom business needs.

Enterprise Mobility Services

Develop intuitive, interactive, and scalable native and hybrid mobile applications that are easily accessible on different devices like tablets and smartphones.

Digital Transformation Services

With years of industry experience and proven tech-skills, we make sure businesses have a successful & smoother digital transformation journey.

Software Integration

Being ISO 9001 certified, we ensure quality management and provide you with reliable solutions tailored to your specific needs and requirements.

Legacy Application Migration

We perform an in-depth analysis of your legacy solution to suggest possible solutions and upgrade it with the latest tools and technologies.

Data Analytics

Leverage the power of data for actionable insights to make quick and data-driven decisions with our complete set of data analytics services.
Benefits of Enterprise Apps
Enterprise software development drives efficiency and streamlines your business processes, giving you extra 240 hours of work per year.
Optimized Processes

Enterprise mobile application development services fixes common company challenges and provides key insights into every user interaction. It helps to provide quick resolution to all the customer queries.

Automated Workflows

Mobile enterprise applications automates almost all the manual processes to avoid interruptions in efficiency and productivity. It frees you from repetitive tasks.

Create New Opportunities

As a leading enterprise app development company, we ensure that the tailored solution helps you utilize market trends to drive supply chain, making it an essential tool for your business growth.

Increased Efficiency

Enterprise apps tick off your business goals, keeping your employees engaged and helping in boosting ROI. Bid a farewell to missed opportunities, redundant tasks, and miscommunication!
Words that make an impact
Success Stories of Digital Transformation Developed By BiztechCS
Our persistence and enthusiasm to work with technologies have helped us go above and beyond our client's expectations. Here, explore many of our successful projects which digitally transformed businesses.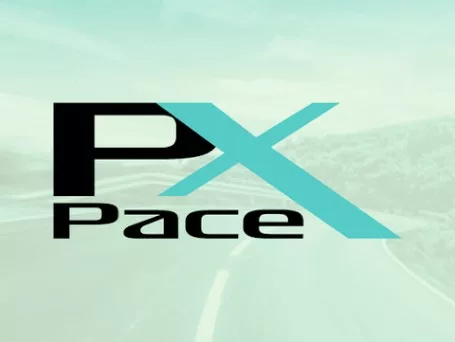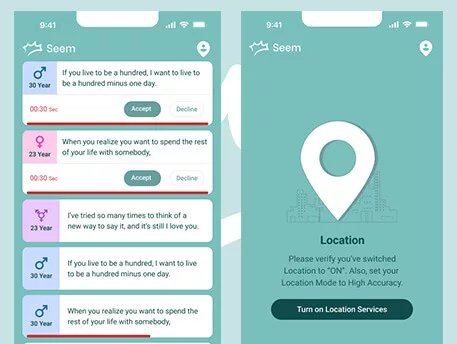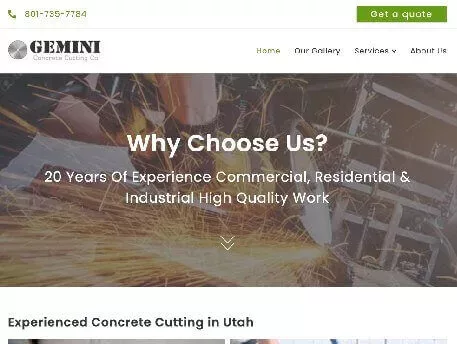 Gemini Concrete Cutting
HTML5 , WordPress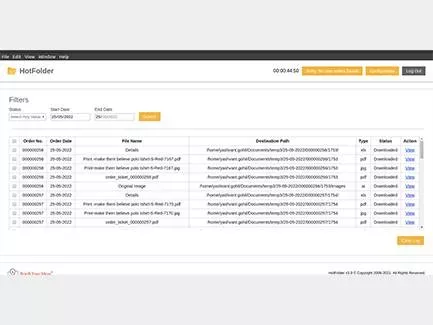 HotFolder
ElectronJS , Magento , ReactJS

Streamlining ECR school's

operations with a 360-degree solution

El Camino Real Charter High School approached Biztech to help them solve the challenges they were facing in their daily operations and student management. To help them, we developed a school management...
Tech Updates from Team BiztechCS
At BiztechCS, we keep you at the edge of technology with the latest updates, news, and trends influencing the IT industry. Our blog has a unique approach and is well-researched to give you a fresh perspective on technology.
Why Develop Enterprise Apps With Biztech
Our work ethic, methodology, and dedication to your projects make us the perfect choice. We understand your requirements, dig deep into how to tailor an enterprise solution for you, build a team to work with you, and execute a robust project.
Dedicated Enterprise App Developers
On-demand Scalability
Flexible Engagement Model
Cost-Effective Solution
On-time Delivery
Agile Methodology
Code Authorization
Transparent Project Management
100% Customer Satisfaction
24*7 Support and Maintenance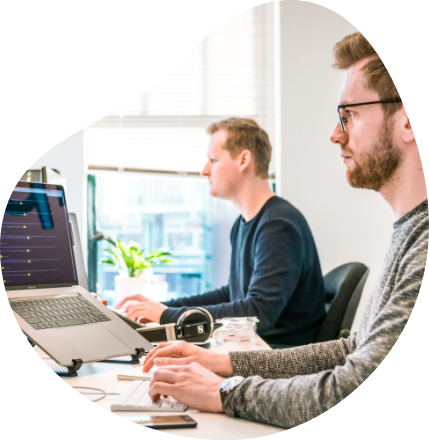 Enterprise App Development: Your Road to Success
We have the experience and expertise to help you with a tailored enterprise mobility solution irrespective of your industry and complex business needs.
How much does it cost to develop an enterprise app?
The cost of developing an enterprise app depends on your business needs, app complexity, features, and technology to be used. Your development team and their expertise also add up to the final cost. Hence, choose from one of the leading enterprise application development companies.
How do enterprise mobile applications improve organizational performance?
Mobile enterprise app development streamlines all the business processes bringing fluidity to the workplace. It helps build strong communication between different departments and employees with centralized data.
The streamlined coordination and integration of business processes helps increase productivity and efficiency of the employees.
What is your enterprise application development process?
At Biztech, an enterprise application development company, the process starts with consultation and ideation. After the ideation is done, we proceed with designing the app prototype. Once the prototype is approved, the robust development process starts, followed by quality assurance, automated deployment, and post launch support & maintenance.
We follow an agile methodology to ensure you're with us at every step of the development process.
What are the common types of enterprise apps?
The most common types of enterprise applications include:
Customer Relationship Management (CRM)
Content Management System (CMS)
Enterprise Resource Planning (ERP)
Enterprise Content Management
Enterprise Messaging Systems
Business Intelligence (BI)
Supply Chain Management (SCM)
Inventory Management
What are the benefits of outsourcing enterprise app development?
There are numerous benefits of outsourcing enterprise applications development such as:
Low development and operational costs
Quick turnaround time
Shortened time to market
Access to a big talent pool
Quality Solution
Better processes and practices
What are top platforms used for enterprise application development?
The top platforms that we use for enterprise applications include Xamarin, Salesforce, Microsoft Dynamics 365, Shopify, Magento, etc.