Poor customer support costs brands $83 each year in the U.S. alone. Active investment in exceptional customer support can produce lucrative returns and can combat customer loss. A combined study by Bain & Company (management consultancy) and Harvard Business School found that:
Companies can see an increase of 25 to 95 percent in their profits if they can increase their customer retention rates just by 5 percent.
Of course, you need good products to keep your customers coming back for more. But an exceptional customer experience can increase the retention rate more than ever.
Exemplary customer service distinguishes your brand, builds repeat business, combats price competition, and even improves employee morale.

– Chris Hurn, Entrepreneur
Brands can develop a solid competitive advantage by simply modifying as per the customer's needs. And mind you, we're talking about exemplary customer support here! The one that's above and beyond the customer expectation, not just the standard and average one.
So what are the five qualities that define great customer support?
Customer-Centric Solutions
Timely Response (sometimes even at lightning speed)
Empathetic (and Personalized) Response
Seamless and Transparent Communication
Data-driven Solution
Brands can foster customer loyalty by offering quick customer support, thorough self-help features, and helpful support staff. These qualities are unremarkable, and buyers consider them as the bare minimum. Hence exceptional customer support seeks to delight clients, and you must have unanticipated strategies that the audience can rave about. And it is not possible to do it without leveraging helpdesk support software. Let's find out what a helpdesk support software is, how it works, benefits, and most importantly, why you must have a helpdesk for your business.
The two aspects we will focus on, here:
Use Cases of a Helpdesk
Many businesses view customer support as a cost-centric problem that they need to spend their time and energy on. They end up tightening their team's spending and moving customer support offshore—the results: Unhappy customers, high employee turnover rate, and PR debacles galore. By contrast, excellent customer support is a revenue generator. It provides a cohesive customer experience that aligns with an organization's purpose irrespective of the industry niche.
Following are some well-known use cases of helpdesks in various industries:
I. Retail and Ecommerce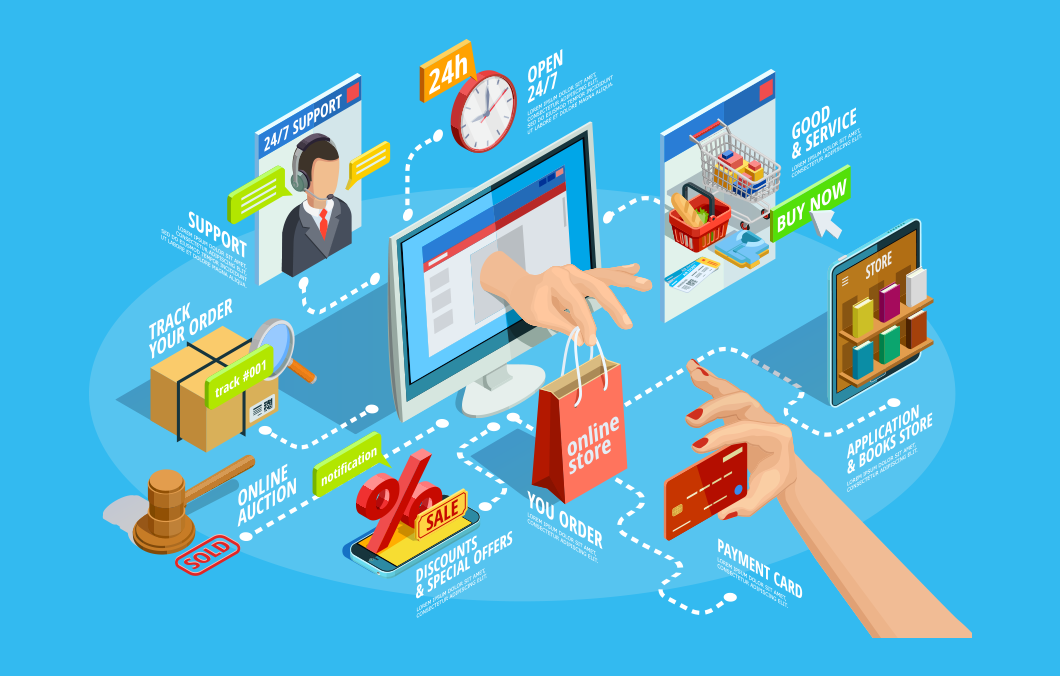 Ecommerce businesses face problems like missed queries, long response time, managing customer data, and maintaining support requests at high volumes. A customer support solution can change this drastically. An ecommerce helpdesk can let you scale your business while keeping up with the same level of personalized relationship with your customers. It can help you:
Manage queries from multiple channels
Streamline queries through a single dedicated inbox
Monitor and organize all queries from one place
Align order fulfillment with customer expectations
Decide who deals with the query when it is registered
II. Travel and Hospitality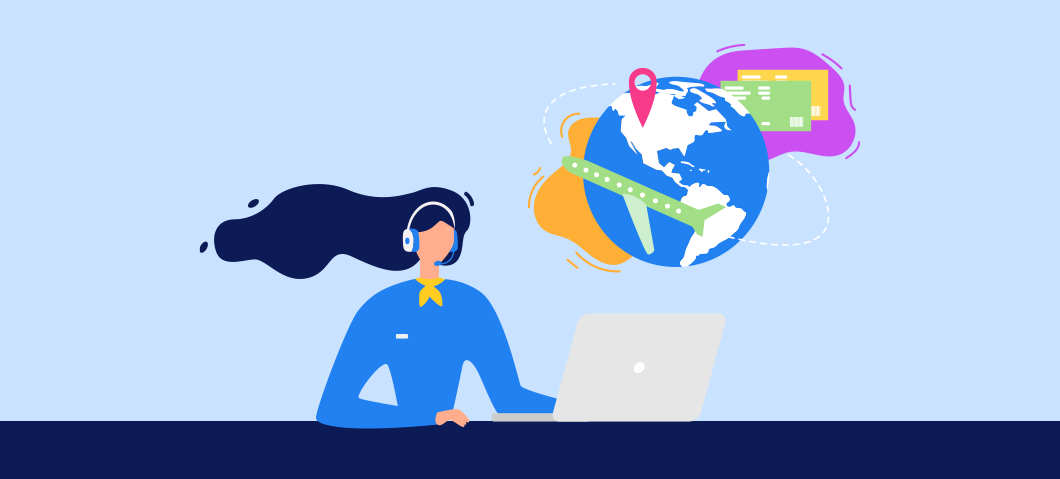 Travel is a highly volatile, dynamic, and quite competitive industry. The support vertical of the travel industry has seen a tectonic shift in technology usage over the past years. Following are some of its significant benefits and use-cases:
Bye-bye to conventional manual processes of query booking
End users and sub-agencies can check their status online (on their own)
Help center to solve repetitive booking queries
Track customer history and communication seamlessly
Web admin panel for centralized planning
III. Software and IT

Studies show that a basic level IT problem occupies up to 40% of the agent's time. An IT helpdesk customer support solution empowers individuals to find needed answers quickly. Besides, people expect delivery at lightning speed, and a helpdesk helps you deliver just this. It helps you:
Decrease the overall wait-time of the user
Provide instant solutions through a well-articulated knowledge base
Eases the ticketing process with the latest features
Allows you to define agent roles and privileges
Customizable dashboard to maintain IT incidents and queries.
IV. Manufacturing Industry

(Source)
Manufacturing businesses and customer support may sound very unusual. Due to the excellent opportunities of outsourcing, manufacturing companies usually have to manage international clients, sometimes even across countries. Manufacturing helpdesks can be deployed at various levels to streamline processes and reduce costs. Here are its business benefits:
It helps you serve a personalized experience to your users
Organize and integrate communication through various channels
Increase support efficiency by reducing repetitive tasks and queries
Keep your clients and their staff informed with the latest information.
Create performance and efficiency reports, and manage resources accordingly
It enables 24 X 7 support for your clients
V. Healthcare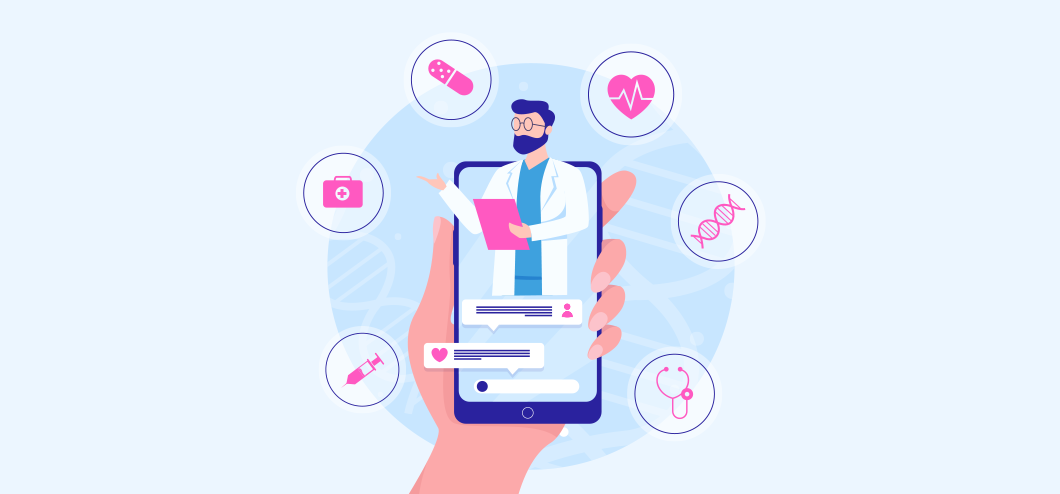 (Source)
Patients are always looking for top-notch care when it comes to healthcare. They're looking for quality healthcare with easy procedures and efficient systems.
Best Care = Patient-Centric Approach = Quality Medical Care + Quality Assistance
The best care is the one that encompasses quality care along with focussing on providing timely support assistance. And a helpdesk helps to create a patient-centric experience. Here's how a helpdesk can help.
Eases all the simple day-to-day operations and tasks for administrators
Query management to streamline patient inquiries
Patient history management to gain complete context before the treatment begins.
Easy and accessible self-service options
An easy system to keep and update appointments, medicines, bills, and so on.
VI. Education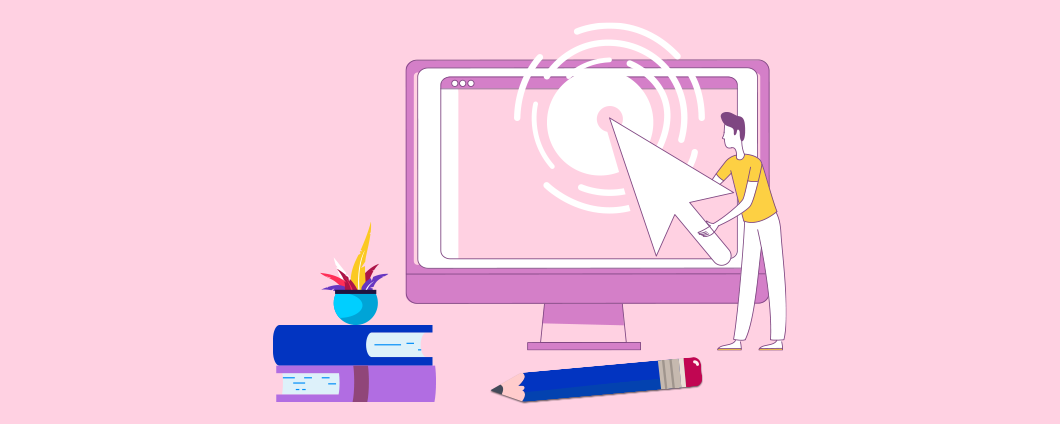 While students juggle many roles in universities or schools, the institutions they attend are infinitely complex with assets, academic services, administrative functions, requests, and other activities, that need to function like clockwork. Institutions need to exercise the utmost care and use dedicated tools to manage these tasks to function smoothly.
*Enters a helpdesk solution*
No more fragmented knowledge, services, and information.
Boon for administrative staff as helpdesks save time by eliminating manual and repetitive tasks
You can communicate new announcements by updating the announcements section
Prioritize tickets as per impact and urgency
Gain insight into how well your team is performing and whether the end-users are satisfied or not
So these were the industry use cases of customer support solutions. Now let us look at the significant challenges support teams face today and how customer support solutions or helpdesks solve them.
4 Challenges Faced by Customer Support Teams
If you want that your customers come back to your business, you need to achieve customer satisfaction. Even if a single thing goes wrong, customers will bolt to a competitor and slash your revenues. The only key to avoid all the problems is to respond effectively and on time. It will lead to enhancing customer experience, improving customer loyalty, and increases corporate profitability. Below are four common customer service challenges businesses face and hacks on how to turn them into relationship-building opportunities.
1. Ticket Mismanagement
The most common problem that businesses face is that of ticket mismanagement. Especially if you're using conventional manual processes, you may lose multiple queries, forget to update your customers about their ticket resolution journey, or even maintain a streamlined workflow amongst your team.

Robust ticketing features can solve this problem indefinitely. With a shared team inbox, you can process customer requests, manage tickets, streamline your workflow and notify your customers alongside. Some other must-have ticketing features are mentioned below.
What are all the ticketing features that you need?
Automatic email to ticket conversion
Automated ticket assignment
Shared Inbox
Comments within the tickets
Auto-responders or notifiers to keep the customers involved
Ticket notifications
SLA management
Collision detection
Unified interface for a single query
Robust data management to save customer history
2. Flooded with Repetitive Queries
This challenge is common for almost all industries, especially if you don't have support employees working round the clock. For example, an ecommerce business is likely to receive several repetitive queries at the time of a sale or during the holiday/festival season. Besides, many customers expect an answer within six hours of query registration.
It means your support representatives will be overburdened with queries during working hours. Most of these queries are repetitive. And this is where self-service features can pay off. Digital self-service allows internet users to gain autonomy and find out what a user needs. Self-service is being adopted widely across industries, countries, and business units.
Self-service has become a norm as more and more customers expect an effortless experience at scale. By 2022, around 85% of customer service interaction would be through the self-service medium.

– Gartner
The word self-service itself states that it only involves customers doing work for themselves. There are multiple benefits of it. Some of the benefits are:
Support cost reduction
Builds a social presence
Boosts social engagement
Increases customer satisfaction & success
Your team can provide detailed troubleshooting steps for common problems, common roadblocks faced by customers and share them with every user.
Building a self-service strategy includes building a comprehensive knowledge base, making your website navigation friendly, highlighting the most common FAQs, and so on. It needs to include advanced search algorithms to ensure that the customers find what they're looking for. It must include advanced categorization and sub-categorization features.
How to Use Self-Service Features to Grow Your Business?
So, now that you know the basics of self-service and what it looks like, and how it could help organizations, the next natural question is how you can use self-service in your organization. And what self-service features will fit your business niche. Contact us today! We can help you figure out the best self-service strategy for your organization.
3. Serving Multiple Customers Through Single Touchpoint
Customers are not entirely okay with being put on hold, even if it helps resolve their issues. They don't want to wait on the phone for hours just to report their queries. Or worse, they don't want to email you every day without getting a timely response from your end. Businesses usually face this problem when they only have a single touchpoint for the customers to contact.

(Source)
Brands try to do everything in their power to make themselves widely available to customers. However, many struggle to implement a service strategy that truly meets customers to their specific terms and drives retention at all times.
73% of customers say that a good customer experience is where the company values customer's time. It is the most important thing a company can do for them.
It requires an omnichannel or multichannel customer support strategy. Using multiple touchpoints brings you closer to your customers and helps you get a deeper context about their problems.
Read more: Omnichannel Customer Support Software: A Key to Ace Customer Support.
Using multiple channels for support has now become the new benchmark for serving exceptional experiences. It is one of the best ways to hook your customers to use your products or services and retain them indefinitely. Hence, it would help if you had this strategy for your support process. So, if you want to improve your customer retention rate and boost engagement, contacting our experts right now would be the best option. And we can help you build a perfect strategy and solution as and how you want.
4. Failing to Understand What Customers Want
If you fail to understand your customer expectations, how will you know the trends and roadblocks in your support? Customers have a hard time explaining what they want. They may not even know what technical jargon would cause specific problems. It is your responsibility to find the loopholes by taking feedback and analyzing your support (weekly, monthly, or quarterly.)
A helpdesk software empowers you with analytics tools to measure your team performance and analyze the areas of improvement. You can also use your customer data to gain actionable insights. With proper tools in place, you'll be able to understand customer behavior and later make more data-driven decisions.
Get a 360-degree view of your support performance and evaluate your strategy to designing better customer experiences. With quantifiable data, you can also predict the behavior of prospective customer queries and their pain points. You can solve these pain points for your customers even before they appear.
The Bottomline
Customer support is a lynchpin for your organization when it comes to maintaining customer relationships. Brands worldwide need to realize this and leverage it as an opportunity to delight customers and engage with them in new, exciting ways. It is all about shifting from reactive action to proactive one.
A visionary entrepreneur or business owner will want to solve issues before they arise and mend relationships with their customers that would otherwise fracture. And only the best help desk management software can help you mend this. We can help you get smarter by forecasting your future problems pertaining to customer support and solving them. Consult our experts today.