As a web development company, often people ask us if they can customize their Squarespace website! Well, of course you can.
Squarespace is emerging as one of the most flexible platforms for people to launch their websites. According to Stackshare, 1746 companies reportedly use Squarespace in their tech stacks, including Accenture, HBO, and Avocode.
Since it is a self-hosted platform, there are limitations, but yes, you can surely customize your Squarespace website. Here's how you can customize your Squarespace website and some tips on how to customize squarespace template that will help you along the way!
Here's what we will discuss in this post:
5 Reasons Why People Prefer Squarespace Customization:
User-Friendly Website:
Even if you are a non-technical person, developing your website with Squarespace is easy. All you need to do is just drag and drop easy to insert widgets, and have intuitive layouts to create custom squarespace websites. If you are a blogger, publishing articles from the backend would be fluid. If you are an eCommerce store owner, you can easily sell your products; leverage the in-built functionality of SEO, email marketing, and multiple templates. However, there are some things that users specifically want for their business and for that customization is the best way to go for.
Responsive Website:
Having a responsive website has become important. In fact, according to research by Statista, approximately 50.81 percent of global traffic comes from mobile devices.
Squarespace helps you to develop responsive websites efficiently and your customers can interact without any hassles. On top of that, all the squarespace templates are responsive so your users can open the website from any device. However, with some of the templates, mobile experience gets suffered and that is why you would need to apply a certain level of customization to your Squarespace website.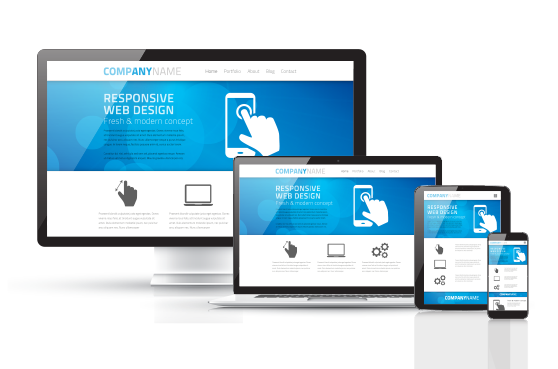 Easy to Host Websites:
A custom squarespace development is not easy, you need to go a step further, buy domain names, host their services, and do timely maintenance. With the help of Squarespace, purchasing and hosting a domain has become easy.
Once your website is ready, you can check for the available domain names and host your websites. Furthermore, Squarespace also provides you with various security measures and timely updates for your website. This makes it easy to host and serve your customers.
Stands out Aesthetically:
Having a clean and aesthetically pleasing design of your website is important. With the help of the squarespace templates it has become an easy solution. You need to provide your customers with great aesthetic websites. Appealing UI/UX also helps in increasing the traffic of your website and there are more chances of customers staying longer on your website.
Easy to Customize:
Customization is the core of squarespace. You can easily customize Squarespace templates and add features according to your need. You can make the changes in the webpage according to your needs and customers' requirements. If you are a developer, you can go into the backend and change CSS or develop some features. This will make your entire website dynamic and user-centric.
If you come from a non-technical background, then too you can make the necessary changes with simple drag and drop options. Most of the features are simple block type content which makes it easy for you to move around. But, if you need some more changes and customization, you can opt for an IT company which can help you with detailed customization of your website. They will help you with developing a squarespace custom product page from the backend and make your squarespace custom website features according to your needs.
How to Customize Squarespace Website:
Create Custom Graphic Background:
Create a custom graphic background which makes your website reflect your brand's personality and values. No one wants to see boring solid color backgrounds, plain, or used images or backgrounds. So, try to create custom graphic images and backgrounds which engage your users and reflect your company culture. Some things you can put up in your website's background are either live or vector graphics, images of offices, services, or products you provide. These things will provide users with the information about your company in less time.
Turn on Animation Slideshow:
The days of static graphic images are far gone. You need to provide your users with something more which makes your website engaging enough. This is when you can provide an animation slideshow. Using this feature you can highlight your team members department wise, showcase your clients, projects your company has done and more. It works like a quick overview of your company and provides your users with the necessary information. Depending on which information will help you in which way, decide what you want to provide your users.
Use Announcement Bar:
Having an announcement bar on your website is essential. When you opt to do custom squarespace development you can showcase some important information about your company. Showcase things like; discounts on certain products, upcoming webinars or events, product launch, new feature updates, and much other information. It gives your users quick insights into some important information they need to know.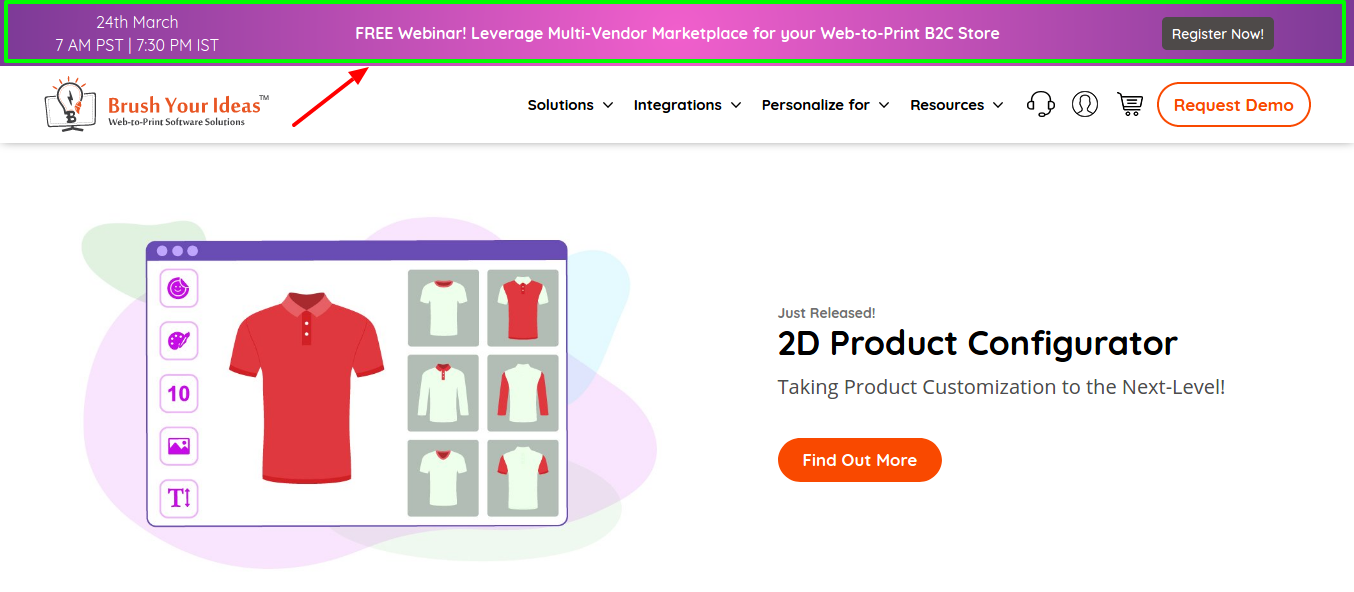 Squarespace provides you with some great color and font-types. You can use them and create the color announcement bar according to your website's aesthetics. You will need to make sure to design it in a way that it captures the attention of your users when they land on your website.
Use Parallax:
Parallax effects work on the optical illusion fundamentals. Here, the background changes slowly compared to the foreground on the scroll. This designing technique works on the 3D model which provides users with a better in-depth understanding of the products, and better user experience of your website.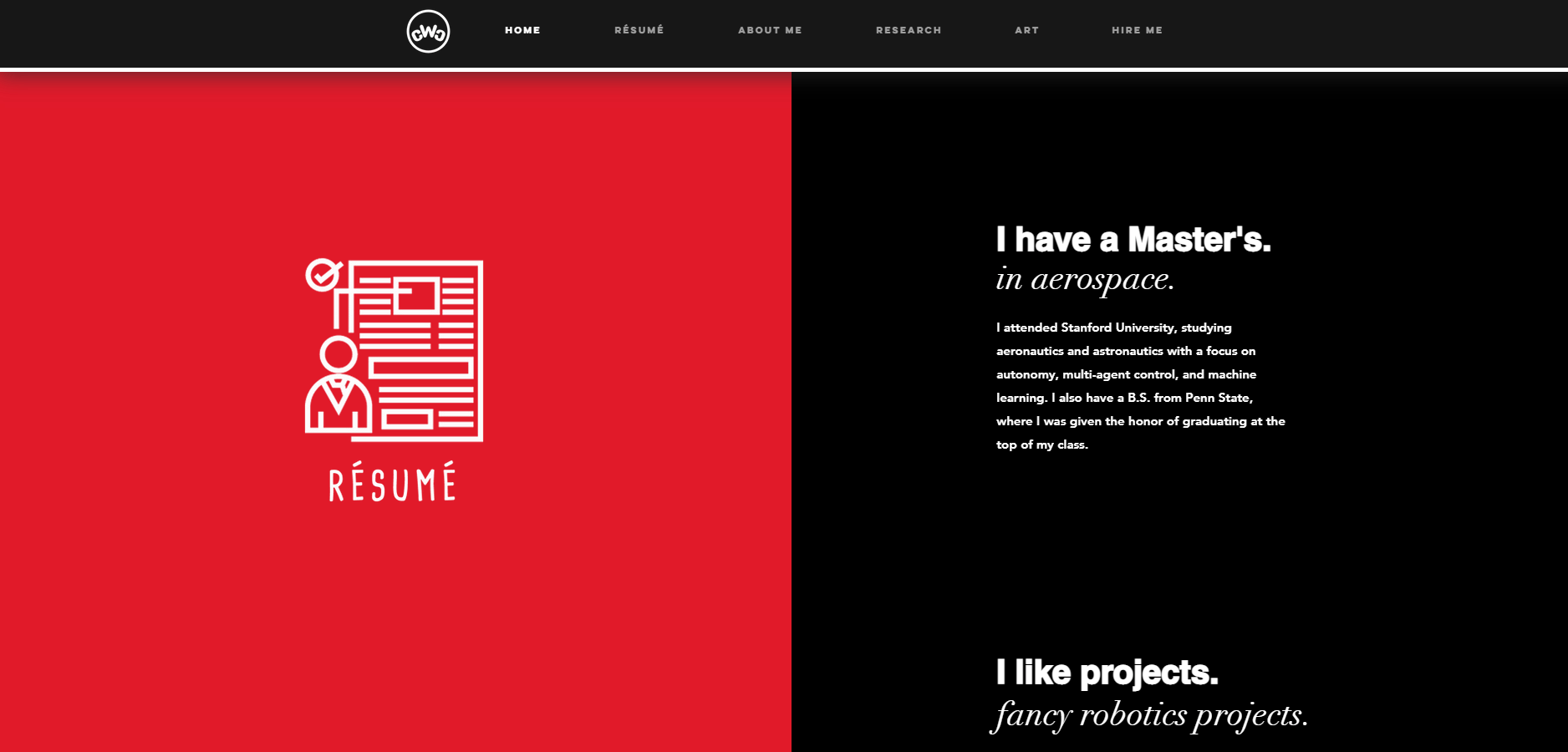 Parallax started long back in video games, but with the advancements in CSS and HTML it came in websites too. Use this feature when there is less content and the user does not have to interact with multiple things at the same time.
This will make your website look concise and clean and users are less likely to engage with multiple things at same time. Squarespace provides an in-built feature to use parallax. If you are a photographer or making a website dedicated to your products, parallax features can do wonders to engage your customers as well as provide information. To enable parallax go to site styles and you will get parallax effect settings.
Use Video Background:
Squarespace customization gives you freedom to do whatever you want with your website. If you are a company or creating a portfolio which has video content, you can create a video background. With the help of video in the background of your website, they get the gist of your company. It also serves as a better way to engage with your audience.
Imagine if you want to introduce your company, team members, or projects, you can obviously go with the basic way of writing content, and users can read it. Or you can show them the same content in the fun and interactive way i.e. Video. Which are they more likely to stay with? It is about providing more knowledge about your company, projects, teams, culture, and more.
Square space lets you integrate video from YouTube and Vimeo, if you customize squarespace template, you can easily paste the URL in the Media or Banner settings. This will display the video in the front-end to your customers.
Use Full-Width Gallery:
Having a full-width gallery is a new trend in web-designing. Many companies like Starbucks, Hubspot, National Art Gallery, and more are using this feature to clearly display what their website stands for. While doing Squarespace customization, and using full-width images it allows users interact with the website efficiently and not get overwhelmed with the information.
A simple design, small call-to-action buttons, clear and minimal explanations of your organization, heading, subheadings, helps many companies to retain customers and increase leads. Minimal design and content on the homepage is what many companies go for now-a-days. You can either create a slider of full-width images or go with a single image, depending on your requirements. While you customize squarespace template, simply put the gallery image in the index page, add heading, sub-headings, and you are good to go.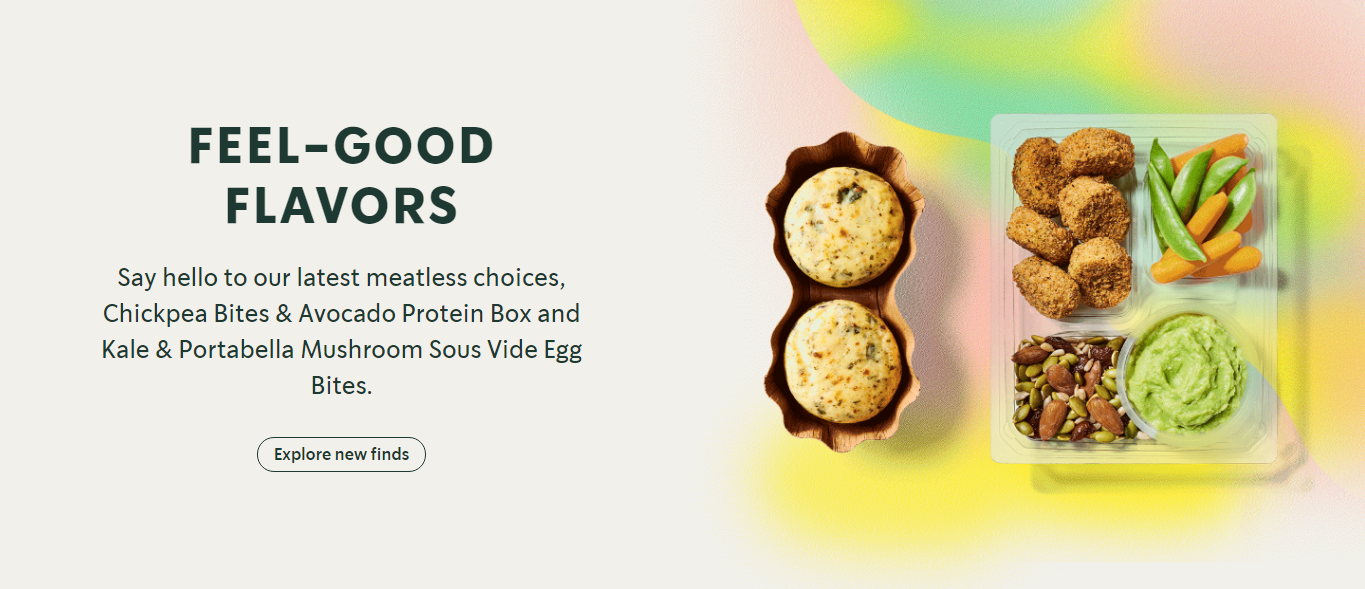 Source: Starbucks
Use Full Page Pop-up:
Pop-ups play a vital role in your website, if placed at the right place. Pop-ups help businesses to show their users the most important information. It should not work as a hindrance for your user's experience. The full page pop-up comes in the play when you want users to not miss on the necessary information and grab their attention.You can explore effective Website popup example to understand how they can enhance user engagement and convey essential messages seamlessly.
Your pop-up does not necessarily need to be boring and plain. When you are doing squarespace template customization you can use a wide range of color, font, and typeface options. While creating your custom squarespace template just go to marketing → promotional pop-up and create your custom pop-ups. You can upload your images, create the designs you want and make your custom pop-up.
Create Custom Landing Pages:
landing pages are useful to convert your users into potential clients, and they have a vital role in your website. Creating squarespace custom product pages helps show that you have a clear idea about what you want users to do on the webpage. Before creating custom pages do proper research about how your customers interact with your website and then decide how your landing pages will be.
Remember, on the landing page you want the user to interact with your website and convert into lead, so your landing page must have less CSS and unnecessary information. Try to keep it direct and guide customers from where and how they can contact you.
Make your Website SEO Ready: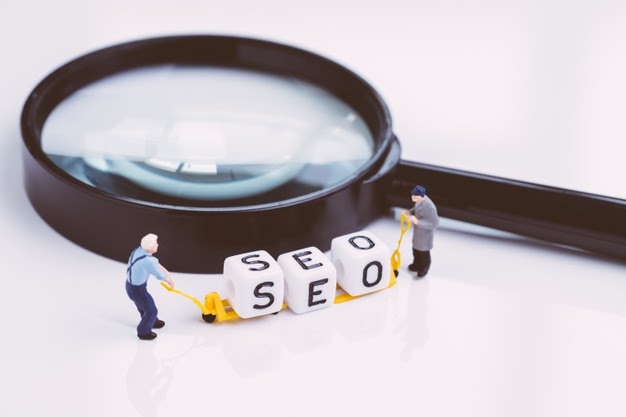 It is very important to make your website rank on search engines, as it can benefit you to get your business. As a result, having an SEO-friendly website and images is important. Squarespace custom templates come with in-built features of having SEO friendly websites. This will make it easy for you to develop your website and make them SEO friendly. This will make your website reach more customers and in-turn help in increasing your sales.
From the backend you can define your meta-titles, pages, descriptions, and hide any particular pages. You can also control your social shareable images, enable built-in mobile optimization, have clean URLs, and more. Easily control everything and make changes according to your need. Thus, making your website rank on the search engines and increase your sales.
Checkout Options:
As I said, Squarespace is designed in a way that suite needs for every business. If you are an eCommerce company and have built a website using squarespace, you have multiple options to accept payment options. Squarespace supports multiple payment options like Stripe, PayPal, ApplePay, and AfterPay.
AfterPay is a hardware solution which offers in-person solutions to your customers. The in-built multiple payment modules help you to serve your customers better. The easy checkout process will make your customers make quick and easy payments. Further, you can create custom surveys or gifting services and more.
Create your Portfolio:
Creating a portfolio is easier said than done. Often people find it difficult to design their own portfolio website. But, not anymore! With the help of the Squarespace custom templates, you can select and customize your template according to your requirements. There is a large pool of templates available to customize and make it according to your need.
If you are not a tech expert, templates can do wonders for you. The drag and drop option will make it easy for you to create your portfolio website. And if you need further customization, you can always reach out to IT companies which can help you with squarespace customization and make your portfolio insightful.
Customize Image Block:
Gone are the days where you used to have static images on your website. Today many websites prefer to have dynamic images but it also needs coding. Looking at these complications, Squarespace made it easy for you to customize images and make them dynamic. Instead of just having images and texts below it, you can make dynamic images, make collages with the necessary texts, make card style photos, and more. A dynamic image makes your website look more interactive and provides better user experience.
Squarespace provides you with the blocks of various social media platforms, posters, and more and all of them are SEO friendly as well. So, depending on your need you can decide any block and create your own images layout.
Customization of your website plays an important role in attracting your customers. Today people prefer having personalized experience of everything they do and implementing it, many companies have seen the growth in their sales.
Benefits of Customizing Websites:
Stand Ahead of Competitors:
Customizing your squarespace website shows that you understand your customers clearly. This itself shows that you are already one step ahead of your competitors. With the help of customization you can create features that are according to your business model. It even helps you to understand your competitors and clients better.
For example: you can do a market research, understand how your customers prefer to interact, and accordingly create a communication funnel. This indirectly shows that you care about your customers and would like to provide them with better facilities.
Tailored to your Audience:
Having squarespace custom product pages will reflect everything that your client desires. Before creating a website, you will do market and customer research. You ask them some curated questions and also understand certain things they need and challenges they face. This will help you to have squarespace template customization and develop features accordingly to serve your customers better. As a result, most of your website features will be exclusively curated and targeted to your audience.
Increase Customer Loyalty:
Providing squarespace template customization itself shows that you understand your customers better. This will excite your customers to become more loyal towards your brand. People prefer going to brands which makes them feel that they care about them. Thus, squarespace template customization will provide you with a freedom to understand your customers, serve them better, and in turn increase your customer loyalty.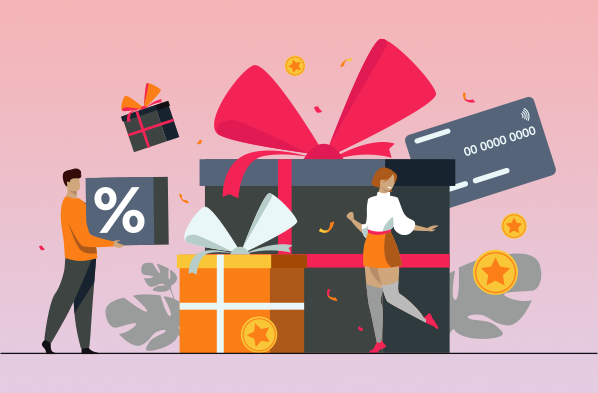 Search Engine Friendly:
Having a SEO friendly website is a need of an hour. You need to provide your customers with the right information and make sure that it is also ranking on search engines. When you create a custom website, you always get an option of making it SEO friendly which many online website development companies do not offer. Apart from this, while you customize a squarespace template you can make sure that it is SEO friendly.
When starting with squarespace template customization there are plenty of things you need to take into consideration. For example: your business model, type, what your users want to see, what information you want to provide, how and when you want your users to engage with your website, and more.
So, before you start customizing your website, have clarity about things you want users to know and how to present them. This will help you while customizing your website and deciding features for it.
Conclusion:
Squarespace is an amazing tool when it comes to developing your website easily. But, many times, you might need to customize Squarespace templates; this is when you need help from IT companies.
Many times you need to have features which are close to your business model and help your users too. This is when Squarespace customization is very important. Reach out to IT companies which understand your requirements and help you with squarespace website development. We have been in the industry for a decade and have helped many companies with our services and products. If you want to start squarespace customization of your websites and want to provide your customers with some better features, you can reach out to us. Our experts will be happy to help you.