In 2006 Wix started its journey with an aim to provide an easy platform to build websites.
The number of businesses going online is huge and the basic requirement is to have a website. According to research by Hubspot, Wix is the go to solution for businesses when it comes to creating a website. The major reason is the ease it provides to customers for creating and customizing their website.
However, building a website using Wix is not only about drag and drop, but beyond. You can easily customize your entire website and develop it according to your business model and users' requirements.
So, without further ado, let's start with why people prefer custom Wix websites for their business, and ways you can start with Wix customization.
6 Reasons Why People Prefer Wix Customization for Websites:
Intuitive Interface:
Wix is known for its easy intuitive interface. So as a beginner, you can quickly learn and start to customize wix websites. Users can easily drag and drop the features they need in their website. Moreover, Wix editor lets you preview websites on desktop as well as mobile view to know how it would look exactly. Depending on this, you can further define where you should bring changes, which features do you want to provide or delete, how do you want to present the particular feature and more. Thus, helping you to make responsive websites which your users can access anywhere at any time.
No Long Term Investment:
There are already many website builders which offer users with the great options to create intuitive websites. But, they require a hefty amount of investment and long term plans. This is when Wix stands out from competitors.
With Wix, you just need to create your account and start with wix product page customization. The free account provides you with more than enough features to develop your website. Further, if you need more features like exclusive domain-name or add a free website you can opt for a premium model. You can also cancel the subscription plan when you need. You can create as many websites as you want from your free Wix account. Hence, not requiring any amount of long-term investment.
Security and Timely Updates:
Security and timely updates are the need of an hour. It is the basic necessity for any company. To help you with it, Wix provides the latest security updates for your websites and timely maintenance. Thus, when you build the website, you don't have to invest heavily in security and maintenance of your website.
Use Wix App Market:
To provide more features in your website and integrate other third-party tools you can use Wix app market. If you are an eCommerce market, you can easily integrate third-party apps from the App Market, it will make your website work as a one stop solution for customers. Using integrated tools, you can carry out complex tasks like handling transactions and processing fees. Other third-party applications can help you to streamline your business operations and increase work efficiency.
Large Library of Templates:

Wix has a large library of templates which makes it easy for users to select their desired template. Every website needs templates which represent their business and Wix does an amazing job at this. It has a large library of templates which users can use as per their needs.
It offers over more than 500 templates which users can easily select from. The large scale of templates has almost everything for everyone. So, be it eCommerce site, travel and tourism, or some corporate website, you can get started with wix product page customization.
Moreover, these templates come with preloaded content for your reference, so you can easily re-write them or remove them. It does not stop here, if you want some certain level of customization and want to make wix custom product page, it's easy to do it.
Search Engine Friendly:
Making your website rank on search engines and increase your social media presence is inevitable. When you develop a website using Wix, it comes with in-built features of SEO, email marketing, and social media sharing.
Using the in-built features of SEO you can define the perfect meta title, description, custom URL for each page, and keywords usage. Having these things perfect will help you to define your website's target audience and have more chances to rank. The more precise and perfect you are with providing information about your website; more are the chances of ranking on search engines.
Email Marketing:
With the help of Wix custom product page you can easily send your customers marketing emails from the backend of your website. Just enable the feature and it will help you to send marketing emails with just a few clicks. There are plenty of tools available for email marketing on the App market, so you can easily integrate them and send your customers weekly newsletter, marketing emails, and more. This increases the chances of converting leads into your potential customers.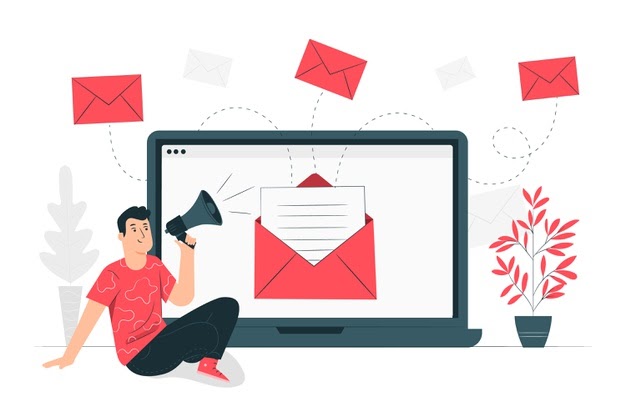 Social Media Posts:
Another important feature which Wix provides is creating social media posts. Wix has an in-built feature of creating content for social media posts. You can easily create various social media posts and share them across various platforms to increase your reach and brand awareness. Another third-party software of creating social media posts is Canva. Integrate it with your website and you are ready to create great pictures and share them.
Sometimes customizing a website with Wix can be difficult. This is when you need to have an IT partner which helps you with Wix customization. At Biztech, our team can create a custom Wix product page and define features according to your business models. Let's get in touch for further details.
How to Customize Wix Website:
Oftentimes you might need to have certain features in your website which revolves around your business model. This is when businesses like you require customization. Without further ado, let's see how to customize the wix website.
Change Background Colors:
Using Wix you can easily change the background color of your website and provide better user experience to your customers. Wix has a large palette of colors and you can change them according to your website's theme.
To change the background color open the left toolbar, click on "Design" icon and click on background color, here you will see large options of color and select your desired color.
Choose Font Types:
Fonts have a vital role to play while developing websites using Wix. Many companies lie Facebook, Netflix, and more have dedicated font types for their products. This shows that fonts play a huge role. Hence, make sure to choose the correct font type for your website. Using Wix, this has become easy as it has a large library of font types and you can choose the one you desire for.
Customize Navigation, Add Images, and Menus:
Using Wix you can customize your navigation, add images, menus, and more on the website as per your needs. You can define and change the entire navigation section in your website. Click on Menu → Change Style, and you can give the menu the new style you need.
You can change the style of the page by clicking on the Pages icon, on the bottom of it you will see the "Change Style" icon click on it and choose the desired design.
Customizing these things will be defined as per your users' requirements. When you customize navigation and menus it defines how users will interact with your website. Going further, talking about images, it has a vital part to play as it makes the websites interactive for users. You can either upload images from your system or use them from the Wix library.
Make Mobile Friendly Website using Editor: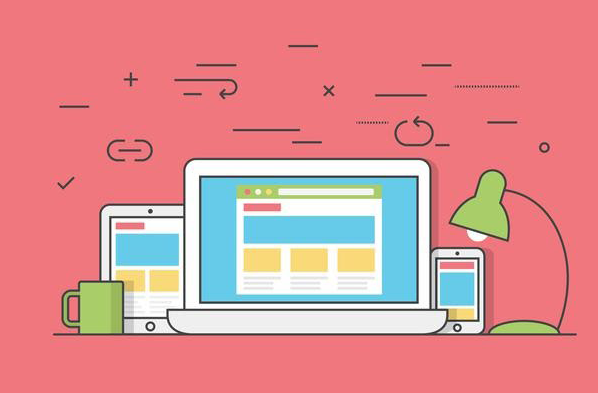 Currently we are living in the mobile first era, where most of the people prefer to use the internet from their mobile phones. This has increased the demand of having responsive websites which provides users with a better experience. With Wix customization you can make your website responsive.
Wix provides you with a feature where you can easily check how your website will look on mobile phones. Further, you can change the features according to your need exclusively for mobile view and changes done will not reflect in desktop view. Hence, making your website more robust and responsive.
Add Images and Videos:
Gone are the days when your website used to be just solid colors and just some features. Today, websites are a representation of your company and what you stand for. In current times, you will have to make your website more images and videos, showcase your services, products, case-studies, and more. This will help you get more traffic and eventually lead you to potential customers.
While you customize your wix website, make sure to add images and videos which makes your website interactive. Make sure that it reflects the values and culture your company has. Additionally, here you can also define things you want users to know about your company and also things they want to see. Hence, curate your visual content accordingly.
Add Parallax Scrolling:
Parallax is changing how users interact with websites. Based on the optical-illusion, it is providing users with an interactive interface. Wix provides this feature and can be enabled from the backend. In the Parallax effect the background is moving faster than the foreground. It's a game of CSS and HTML and many companies have this feature on their website.
Especially if you are a content creator and you want to provide more information to users via visuals, parallax effect can be your answer. You can provide users with information in a creative way which makes it stand out and help businesses to serve.
Add Lightbox Popup:
Lightbox Pop-ups have an essential part to play on your website as it guides users for the next steps. But, that does not mean you will provide users with multiple users as soon as they come to your website. While designing pop-ups, you need to define how you want users to interact with you and accordingly need to create the channel of communication.
Try to keep your pop-up with a simple design, call-to-action button, and a clear, concise write-up. This will make users click on it and reach out to your customers. The major purpose of pop-ups is to provide users with the most important information which can be beneficial to them. But, there is a way to display this information. You need to define and make sure that it is helping customers and not distracting them. Using Wix customization, you can design and curate pop-ups, make users journey easy, and guide them towards the landing page.
Make your Website SEO-friendly:
Making your website rank on various search engines is important as it will help you to stand ahead of the competition and reach out to more customers. To do so, you will develop SEO friendly. With wix customization, this will turn into reality soon. It provides fields to define meta title, description, keywords, and more. The better and clearer you are, the better will be chances to rank on Google search engine. Make sure to provide correct and in-depth information while filling in these details.
Integrate Third-party Tools:
Wix App Market is huge when it comes to third-party tools. Get the right needed tool from the market and integrate it easily using HTML code. Third-party apps are designed and available to make your process simpler and offer you with all the needed information. So, when you customize your Wix product page, you can buy the apps you want and with just simple HTML code, you can integrate them.
One very good third-party integration that will help improve the website immensely is Drop In blog. It helps in creating a fully-functional Wix blog for better user experience and increased organic traffic.
Use Strip:
Strips are full-width website elements which help you to organize and make sections on your website content and make it look more presentable. Using Wix customization, you need to use strip and define exact sections of your website. You can include N number of strips in your website and choose from the wide range of strip templates. Further, you can define, add, customize, and organize strips on your website. Further, in each strip you can have custom design, images, colors, and more which makes your website more interactive.
Conclusion:
Having a website especially for businesses has become the need of an hour. The competition is increasing and the urge to serve customers right and better is important to keep them loyal. But, making these websites can't be a difficult task. Choose Wix customization and create the perfect website for your business and users.
Oftentimes, there might be chances that you are finding it difficult to customize your website. This is when having IT partners will help you. You can reach out to Biztech and we can help you with customization. We have experts who have served in the industry for a decade and helped many businesses develop their websites and help them grow their business.
All product and company names are trademarks™, registered® or copyright© trademarks of their respective holders. Use of them does not imply any affiliation with or endorsement by them.