1002
App Localization: Your Key to Go Global
05 Mar, 2021
6 min read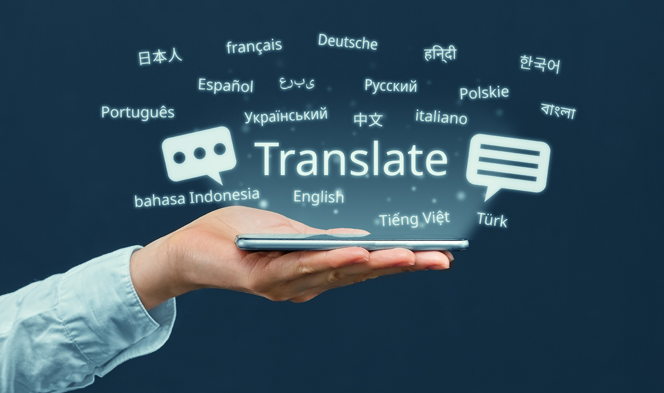 https://www.biztechcs.com/blog/app-localization-your-key-go-global/
The world has come a long way on its path to becoming a global village in the ever-advancing digital era. Be it religions, traditions, cultures, or anything else; everything has expanded beyond boundaries of their country of origin. How can the online businesses stay behind? Hence, the concept of localization.
To expand beyond borders, businesses need a strong localization strategy. It applies to their complete digital presence – website, social media accounts, and of course – your app.
Yes, a mobile app is a must for your online business. And if you want to penetrate into foreign markets, app localization is a must. In fact, the global language service industry is forecast to touch a whopping figure of $56.18 bn by the end of 2021.
If you are thinking of localizing your mobile app for the international market, this post is definitely for you. This post will discuss the meaning, benefits, and steps of app localization for your business.
So, let's start..
What is App Localization?
While some may confuse app localization with app translation, they are not the same. App localization goes beyond simply translating the content on the app. It involves optimizing the content and even appearance of the app for the target audience.
In other words, app localization is the process of translating and optimizing a mobile app to make it work well with any language other than the default language. It doesn't always mean translating to different languages only. It also means translation to different variants or dialects of one language as per different countries.
You can also refer to these variants or dialects as locales in technical terms. A locale is a variant of a language specific to a country.
For example, English. Both the US, UK, and Australia speak the same language English but a different locale.
Here are the locales to denote three of them.
en_US: "English (US)" – American English
en_GB: "English (UK)" – British English
en_AU: "English (Australia)" – Australian English
For some language codes, there is no destination country behind it. This means that the language is mostly confined to the particular country only.
For example:
lit: Lithuanian
tur: Turkish
Benefits of App Localization
Incorporating app localization during iOS or Android app development process for your business provides a number of benefits.
It helps increase the number of app downloads over time.
It helps expand outreach to beyond the local market in a short span of time.
It is especially useful to skyrocket revenue in non-English speaking countries.
It helps the brand tap into untouched markets and grow the business.
However, there is one thing to consider here. To enter the international market, you should internationalize your app. Tweak your app's code to make it ready for localization, modification, and release in the language of your choice. To put it another way, create a global template to customize your app to handle localized content.
Are you also looking to localize your app for your new target audience?
How to Plan an App Localization Strategy
Decide the target audience
Decide the target audience you want to localize your app for. One thing to understand here is that you shouldn't translate to any language due to simplicity in translation. Rather, invest your time in conducting market research, viewing app analytics, and real-data usage. Only after you analyze all the data and figures thoroughly, pick the target country and locale.
Review the feedback
Study the feedback you receive across a variety of channels – customer support, app reviews, social media, etc. See the demography of the people are using your app more and in which countries. The organic feedback from the locals via surveys, free trials/products for reviews, and hiring locals can help. This all can provide valuable insights into the target audience's preferences and needs.
Go for one language at a time
While thinking of implementing localization during iOS or Android app development, focus on only one language at a time. Once you have internationalized your app's code, don't rush to localize your app in the target languages all at once. Rather, take it one step at a time to save the budget and measure the results for further decision-making.
Translate to all the available locales
If you have translated your app to English (UK), you can translate it easily to English (US) or English (Australia) with a few easy tweaks. Therefore, it is generally recommendable to translate to all the variants of a language while targeting one language. This way, you can save your time and yet expand to a number of countries speaking the different variants of the same language.
Integrate a good translation service or plugin
A feature-rich translation service is a must for effective translation of your app. It should have the features like WYSIWYG editor, bulk translation, etc. to make your translation fast and easy.
Steps to Localize Your App
Once you have successfully planned a strong localization strategy, the next step is to get real – start localization.
Here are the steps you need to follow to localize your app.
Create an XML file – Submit it for translation
Hire a professional service to translate your app content. Create an XML file that contains all the strings in your app to make sure that everything goes smoothly. The time it takes to translate the app can depend on the volume of content and the number of strings. Leave comments next to the problematic strings to ensure that no confusion about the context arises during translation.
Translate the non-string content on the app
As discussed earlier, localization doesn't confine itself to translating the strings in an app to a certain language. It also means optimizing the appearance of the translated content to fit your app. You need to optimize text, images, video, audio, date format, currency, numbers, and more.
There are some elements among these that may pose challenges in translation. You may even need to change parts of the functionality of the app to fit them nicely. However, see to it that you don't miss out on any steps during the process.
Translate the app store content
Localize the content on the Google Play store or App Store page for your app. It is equally important to translate it as the actual strings. This is because the app description is a part of the first interaction of your audience with your app. If you skip this translation, it may result in lesser downloads despite the complete app localization.
Preview and implement the final translation
Before you implement the new translation, review the final translation once. Only after ensuring that all the strings, non-string content, and the app description convey the translation intended, make it live. Also make sure to double-check the width of translated content and look and feel of the app to see that there are no issues. Once you find that everything is alright, implement the translation.
Internally test the localized app
Test the localized app internally with smoke testing. Smoke testing is a functional test where the tester doesn't need to understand the language. The job of the tester is to test the functionality of the app and ensure that localization hasn't affected the app's performance in any way.
Release the Final Translation
After internally testing the final translation and ensuring there is nothing amiss, it is time to make the app public. Release it on the Google Play Store, App Store, and other app stores. Also request the users to give you the appropriate feedback for better insigths.
Though you have given it your 100%, there are chances that an error or two may come out. In such cases, accept the feedback with an open mind, thank the reviewer, and act accordingly to make your app error-free.
Build a Localized App – Hire Us
Implementing localization during iOS or Android app development to target different countries can help you go global fast. There are a few steps that you need to follow to achieve glitch-free localization of your app.
If you are new to the app localization and want help build a localized app, we can help you with that. We can discuss your requirements, analyze your target audience, and build a localized app for you. Our quality assurance team can also test your localized app to get assured that the app is ready and glitch-free before the release. Our marketing experts can guide you through some best marketing practices to increase your new localized app's reach in a short span of time.
Still in doubt about what to do and how? Let us take the lead for you to make your app localization a seamless journey.
All product and company names are trademarks™, registered® or copyright© trademarks of their respective holders. Use of them does not imply any affiliation with or endorsement by them.
Befriend Technology for Transformation
Selecting the right technology is pivotal to your business's growth and success. Have you already decided the suitable one for your next project? If so, we can help you take the next step. If not, we can help you decide the best option. Connect with the Top 1% pre-vetted software engineers to build your software.