4564
What is a Business to Customer (B2C) Application?
13 Jan, 2020
5 min read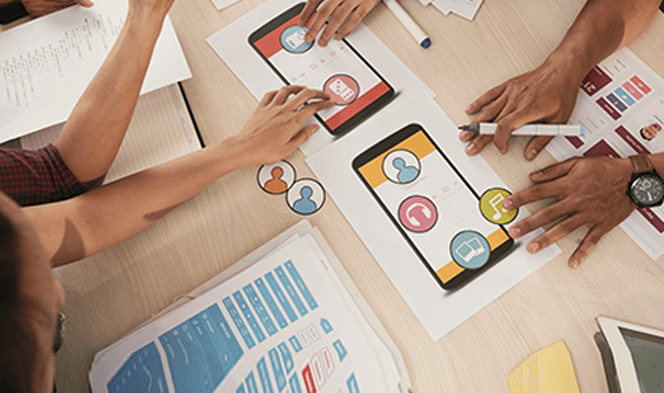 https://www.biztechcs.com/blog/business-consumer-application/
Business organizations maintain an ethical way to offer their services. The entire process of application development and implementation proceed according to the requirements of clients and customers. So, many experts and professionals are required for the dynamic and ever-changing market demands for web application development. However, this alone is not enough to meet specific needs of most of the companies. You need to have a B2C application to take care of your B2C business. Let's understand first what is Business to Customer.
What is Business to Consumer (B2C)?
In this era of virtual tussle for sales, it is absolutely necessary that the basic needs and expectations of consumers are met with due sincerity. Every business caters ultimately to someone and that someone can be another business or directly the end user.

Businesses that cater to end-users are called the business to consumer (B2C) Solutions. And in this age, when digital education has become a major part of every individual's life, awareness about the internet issues and sensitivity to them have witnessed a rise.
What is a B2C ECommerce Solution?
Implementing B2C E-Commerce Solution not only allows you to sell your products or services directly to customers without the presence of any middleman, but also increases visibility of your business strategy, discovers and responds quickly to any client needs, and strengthens customer relationships.

A Business eCommerce solution helps businesses create a presence on the internet while reducing their operating costs and gaining consumer confidence with quality sites that make shopping experience easy and fun. E-customers want a secure transaction, clear product information, competitive prices, quick processing, and an easily understandable and easily usable 'exchange and return' policy.
Essentials of B2C Application Development
There are many applications which are necessary for every website, irrespective of its nature, stature and literature. They could be listed down as under, and every website owner should take care that these applications are essentially embedded into the process of a B2C Application Development.
Membership, mail, search and cataloguing plus notification services
Content Management System services
Content Syndication
Uploading the latest updates
Website Designing and development of templates
Workflow building
Logging, editing, locking, archival and version analysis
Maintenance of FAQ, message boards, bulletin board services, or expert sections
Provision with interfaces suits
XML messaging
With all these applications in place, it is ascertained that the website will provide its users with exactly what they want. And when you duly take care of this part, website visitors are sure to return to your site and subsequently make purchases also.
Everybody loves a website that is informative, creative and easily usable and navigable. No one likes to wait for long for the website to load fully. So it is better to make your website attractive and comfortable by executing the most applicable B2C applications on your website.
Befriend Technology for Transformation
Selecting the right technology is pivotal to your business's growth and success. Have you already decided the suitable one for your next project? If so, we can help you take the next step. If not, we can help you decide the best option. Connect with the Top 1% pre-vetted software engineers to build your software.