Tailoring Ecommerce Development to Maximize Profits
Want to revolutionize your digital presence? We can accelerate your business with our custom eCommerce solutions and services. Our eCommerce experts can assist you in integrating features, customizing the frontend, and developing an e-store from scratch for Magento, Shopify, Drupal, and other platforms.
At Biztech, we provide bespoke development services to ensure that an eCommerce solution meets your business needs. While developing your e-store, our developers consider all the aspects related to design, features, tech stack, security, integrations, etc., to provide you with a fully functional e-store without any bugs or glitches.
With 500+ websites launched and more than $30 million in revenue generated, we are the right choice for giant e-stores! With us, it's easy to manage large SKUs and integrate custom features that reduce costs, broaden customer reach, and increase conversion alongside sales.
We not only develop a platform but also automate your daily operations, empowering you to reach greater heights!
Our Ecommerce Development Services and Expertise

We deliver stable, secure, and versatile eCommerce solutions that drive customers' satisfaction, boost sales, and help expand your business.

Ecommerce Store Development

We help you build custom e-stores for different platforms like Magento, Shopify, Drupal, etc., to ensure a seamless buying experience. No matter the complexity of the domain, we can handle everything!

Ecommerce App Development

Leverage our eCommerce development services and build professional, innovative, and highly customized eCommerce apps to capture and retain the right audience.

Ecommerce Aggregator

If you're looking for a website/application that features various products from vendors, we are here to help you host diverse brands on a sizeable platform with our development services.

B2B and B2C Marketplaces

Get a modern store similar to Amazon and eBay with our eCommerce marketplace development services. Provide your customers with a one-stop shopping destination today!

Ecommerce Support & Maintenance

Get round-the-clock support and management whenever required. With regular updates and maintenance, we make sure your eStore is always up and running.
Kickstart your Ecommerce Development
Reach us with your ideas! We will connect with you within one business day to help you transform your digital journey with our custom development services.
More than Just Ecommerce Development Services
Development alone is not enough. Hence, we offer a wide range of professional eCommerce development services that can change the way your customers perceive your brand.
Ecommerce Consulting
Figure out the ways to improve traffic, conversions, sales, and operational processes. Know the "how-abouts" of your users' journey, buying methods, and customer engagement. Rely on our consulting services for marketing strategy, technology, operations, customer engagement, and more.
We conduct SWOT analysis for internal and external factors
Evaluate your eCommerce solution, user interaction scenarios, and conversion paths
Examine the technical gaps and the challenges hindering business goals
Select the right eCommerce solution for your business
Plan ideas and improvements to enhance user experience and fuel your digital journey
Ecommerce Audit
Another important aspect of our eCommerce site development includes site auditing, in which we cover all the crucial areas of your e-store, such as SEO, content, performance, traffic, conversion, etc., to identify the areas of improvement and unlock better opportunities.
We define the aspects of audit, including SEO, security, cost, feature, UI/UX, etc.
Investigate targeted systems such as software versions, third-party integrations, and customizations
Evaluate all the critical aspects and their impact
Test performance and stability of the eCommerce development solutions
Report the detected issues with a plan to address them.
E-Commerce Data Support
We provide state-of-art data management and support services to meet your eCommerce business's complex data processing needs. From maintaining eCommerce store catalogs to uploading product data and managing it, we ensure your data is well organized and easily accessible.
Convert your large volumes of data into an easy retrieval format
Extract data from various sources to make sound business decisions
Maintain records by scanning, arranging, and indexing documents
Get clean, consistent, and up-to-date data with cleansing and formatting services
Exclude duplicates and maintain your database systematically with enhanced verification services
Ecommerce Marketing Services
Optimize the conversion and performance of your online store with tailored eCommerce marketing and automation solutions. We provide omnichannel marketing strategies with powerful insights to reach out to potential customers and make data-driven decisions.
Refine sales opportunities and delivery models
Automate your eCommerce marketing for better traction
Web-Store Optimization to gain customer credibility and higher rankings
Optimize business performance by prioritizing goals, creating plans, and monitoring activities
Collect and analyze data to spot business growth opportunities
Ecommerce Operations Optimization
Our eCommerce experts identify your store strengths and make suggestions to overcome obstacles. We tweak your solutions to provide insights into the customer journey, purchase history, cart abandonment details, etc., and create a tailored experience.
Reduce cart abandonment by offering free shipping and simplifying the checkout
Integrate third-party extensions to curate customer journey
Enhance the shopping experience with adequate information, compelling CTAs, an advanced search bar, etc.
Add components to streamline business processes and customer interactions
Redesigning the website to deliver the brand message
Industries We Serve
Combining our expertise with industry knowledge, we help businesses from different industries drive customer satisfaction, boost sales, and widen their reach with a tailored solution.
Fashion & Clothing

Retail

Autoparts

Pharmaceutical

Fitness & Nutrition

Furniture

E-Learning

Beauty and Personal Care

Rental

Lifescience

Healthcare

Food & Beverage

Grocery

Electronics
Approaches to Enterprise Ecommerce Development
Seamless collaboration, total transparency, and secure delivery. That's our approach when crafting your application. A leading eCommerce development company with years of experience to suggest the best solution for you.
Agile

Be a part of the development process, and know every tiny detail of the development process. It's an iterative and incremental approach followed by feedback and improvements.

Waterfall

We follow a linear approach for projects that don't require changes or modifications during and after the development. In this approach, we work on one phase, and unless it is delivered, we won't proceed with the next one.

Time and Material

We welcome a time & material approach when the scope and time of the project are undetermined. Instead of quoting a fixed price, we will describe a rough scope and quote for hourly rates and the cost of materials.
Words that make an impact
Success Stories of Digital Transformation Developed By BiztechCS
Our persistence and enthusiasm to work with technologies have helped us go above and beyond our client's expectations. Here, explore many of our successful projects which digitally transformed businesses.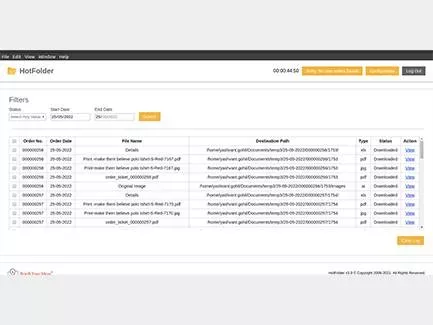 HotFolder
ElectronJS , Magento , ReactJS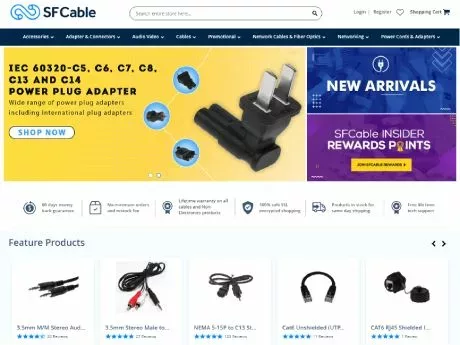 SFCable
HTML5 , jQuery , Magento , MySQL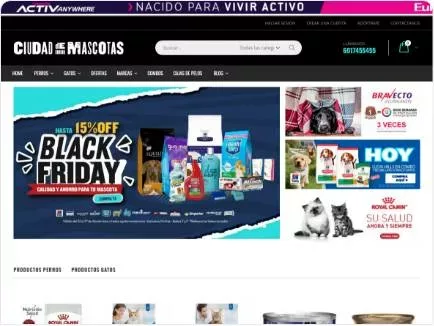 EPA – Delivery Boy Application
Android , iOS , Magento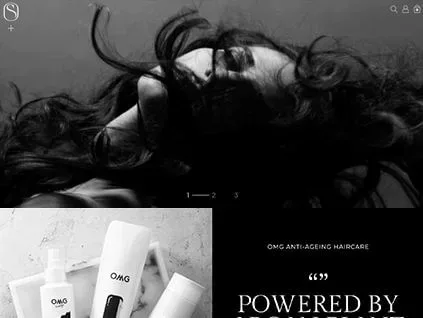 Tech Updates from Team BiztechCS
At BiztechCS, we keep you at the edge of technology with the latest updates, news, and trends influencing the IT industry. Our blog has a unique approach and is well-researched to give you a fresh perspective on technology.
Break the Barricades of Time and Distance
Ecommerce development allows you to reach out to your potential customers wherever they are. It is a solid catalyst for economic development and helps deliver impactful customer experience and maximize ROI.
Customer Expectations

With e-store development services, you can meet your customers where they expect you to find them; offer a wide range of products and services, and provide a seamless journey from purchase to fulfillment.

Competitive Edge

Customer experience is driven by the interactions they receive from different brands in the digital space. An eCommerce store helps you react rapidly to changes and new opportunities, giving you an edge over your competitors.

Brand Building

An eCommerce development provides a platform to engage and interact with your customers. You have the flexibility to expand, connect, and improve your brand visibility with just a few clicks.

Expand Globally

An eCommerce website enables you to increase your outreach. It eliminates all kinds of geographical and linguistic barriers, offering products and services to customers across the globe, regardless of time and distance.

Data-Driven Results

Analytical tools give you insights into patterns, trends, pain points, user journeys, and more. This helps you make sound decisions and reduce the risk of failed sales opportunities and unnecessary stocks.

Better ROI

A custom eCommerce development may be a pricer, but its long-term benefits in terms of functionalities, operations, and customer experience override the development cost, providing better ROI.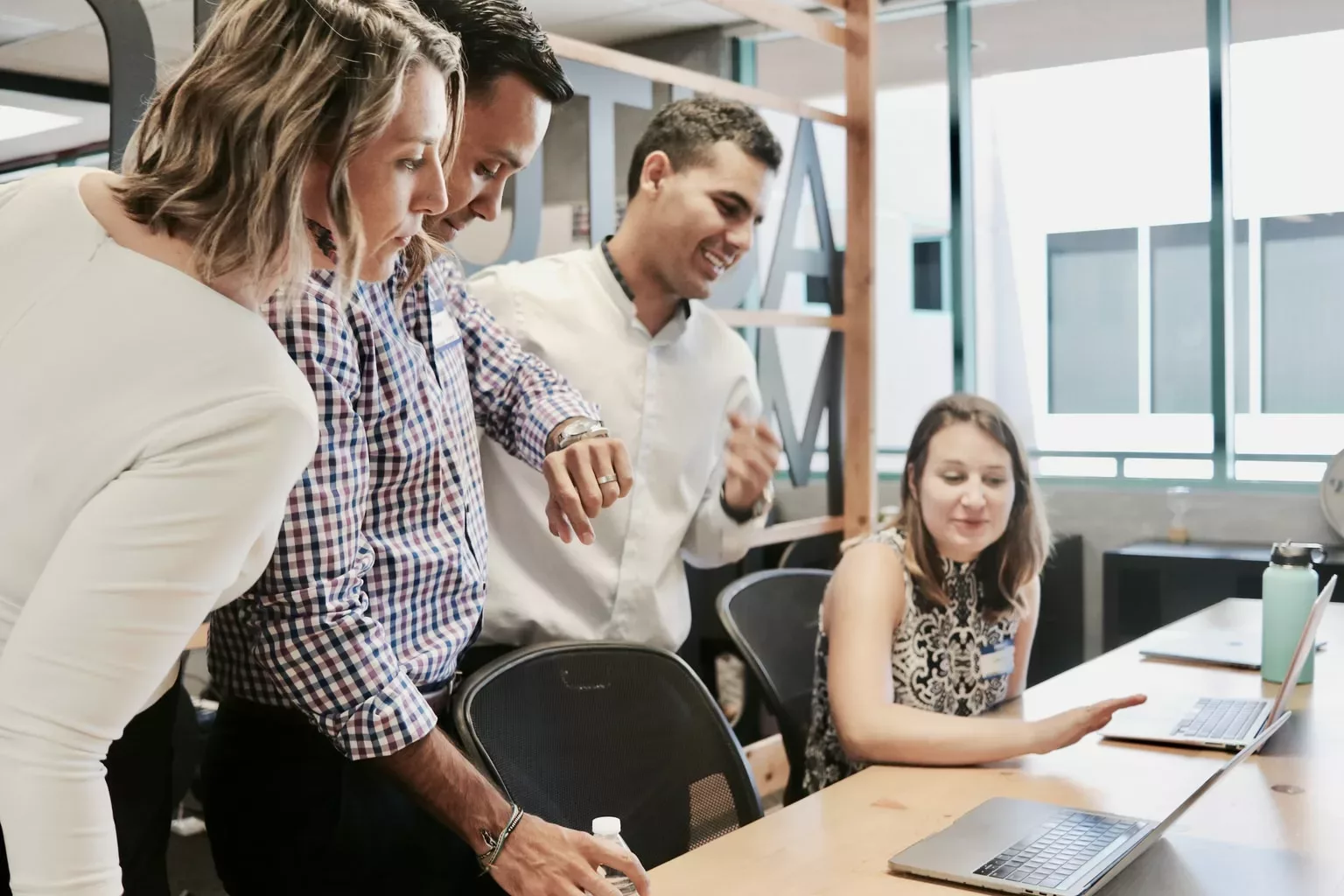 Biztech - A Leading Ecommerce Store Development Company
We have a proven track record of serving companies from different verticals with a tailored approach. We can help you, too, with customer-centric eCommerce development and design.
Skilled Ecommerce Developers
On-demand Scalability
Flexible Engagement Models
Cost-Effective Solution
On-time Delivery
Agile Methodology
Code Authorization
Streamlined Management
100% Customer Satisfaction
24*7  Support and Maintenance
Make Your Ecommerce Solutions Impeccable
With our development proficiency and technological know-how, we dig out the key needs and deliver a long-lasting solution. Leverage our experience by joining forces with us!
Frequently Asked Questions
How much do eCommerce website development services cost?
The cost of eCommerce development services depends on the size and complexity of your project, along with the feature requirements. It also depends on your development partner. Contact our experts for an estimate.
What are some of the best CMS for eCommerce platforms?
Some of the preferable CMS for eCommerce platforms include Shopify, Magento, Drupal, Storefront, WordPress, etc.
How to choose the best eCommerce platform?
Choosing the best eCommerce platform involves assessing your business needs, budget, and technical capabilities. Consider features, scalability, support, and security. Seek recommendations and reviews, and ensure the platform allows customization to align with your brand and growth goals. Careful consideration of these factors will help you make an informed choice for the best ecommerce platform for clothing.
Why should I choose BiztechCS for eCommerce development services?
When you avail eCommerce development services from BiztechCS, you get access to a pre-vetted talent pool of professionals with diverse eCommerce experience. With our 16+ years of experience, we have experience with design, development, migration, and deployment of eCommerce stores.
How much time will it take to develop an ecommerce website?
The time required to develop an eCommerce website varies widely based on complexity and features. A simple online store with basic functionality can take around 2-6 weeks, while more complex projects with extensive customization, integrations, and a large product catalog may require 3-6 months or more. 
Efficient planning, a clear scope, and the availability of resources can expedite the development process. It's essential to work closely with your development team to establish a realistic timeline for your specific eCommerce project.
Which eCommerce platform is best for small businesses?
For small businesses, Shopify is often considered the best eCommerce platform. It offers an easy-to-use interface, cost-effective pricing plans, and a range of features tailored to smaller operations. Shopify small businesses provides ready-made templates, secure hosting, and a wide selection of apps for customization. Its scalability allows small businesses to grow seamlessly, and the platform's robust support and resources make it an excellent choice for those new to eCommerce.
Do you provide technical support and maintenance post development?
Yes, we do provide technical support and maintenance for your eCommerce store after development, should you need it. After development, we keep a close eye on your store's performance for a few days as mentioned in our terms of service and any issues detected are resolved immediately. 
If you want to avail our support and maintenance services for a long time, you have the option to do so as well.