At the edge of technology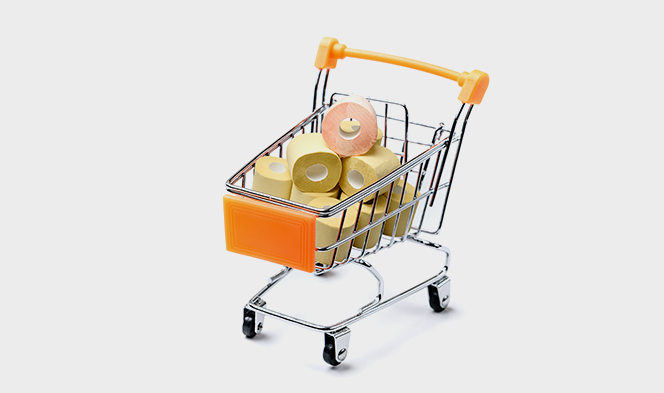 https://www.biztechcs.com/blog/current-ecommerce-trends-covid-19/
Current eCommerce Trends Amid COVID -19
30 Apr, 2020
5 min read
It is proved that Ecommerce is a lifeline that keeps many businesses afloat during the crisis. If we look at the numbers, ever since people had to self-isolate or self-quarantine, the overall Internet usage increased by as much as 50%.
On the contrary, millions have already lost their jobs or had their hours cut back. Economists are predicting that the US economy will take a 2.7 trillion dollar hit, leading us into a global recession.
Overall, opportunities are there but with some complexity. As a result, while people are online most of the time, businesses are still being affected by customers' hesitation, manufacturing issues, product shortages, shipping delays, etc.
So, if that sounds familiar, read this article to see what's going in the eCommerce space right now. How major companies are managing their work and what you can do to keep your business afloat.
Adapt to the Change
Now is when eCommerce is evolving faster than ever. 
Look at this chart: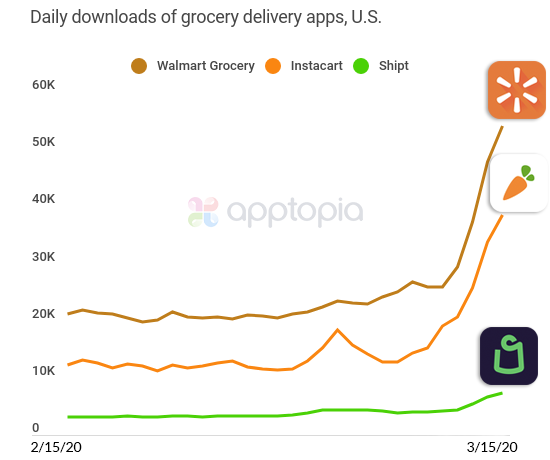 At the moment, time may not be right for retailers who do not have any digital presence. However, looking at the above data, one can strongly say that the novel coronavirus unearthed some hidden opportunities as well.
Now when people cannot shop at brick-and-mortar stores, you need to use this as an opportunity and leverage the online space. Even digital-resistant demographics are ordering groceries and other commodities online. Because now it is literally an "adapt or die" situation. So, if you run a brick-and-mortar store, it's time to deliver your service electronically.
When it comes to industries like Restaurants, most of them have made the transition to online delivery and go-to orders. For example, Panera Bread has enabled its customers to order groceries online along with some usual sandwiches and salads.
So, if you are/own,
– A Boutique – Launch an eCommerce store
– Fitness Instructor – Provide regular fitness classes virtually
– Interior Design Company – Host virtual consultations create content with links to products
– Real-estate – Plan 3D tours, Facebook live, etc.
Now, it is your turn.
Ask yourself: what can you provide online? 
Pivot and Deliver What People Need NOW
Large clothing manufacturers like Gap, Nike, Zara, Brooks Brothers are producing masks, gowns, and scrubs in their factories.
Their number one strategy is to pivot and fulfill customer needs and run the operations. Luxury brands like LVMH have switched to making hand sanitizer.
So, rather than counting the total loss, these companies have started leveraging their expertise and production capabilities to stay relatable and be in the business. 
Answer these simple questions and you will find your answer:
– What do people need most right now? 
– How can your company fill that need with your existing resources?
– If the business is unable to operate, how to pivot to digital or a business that is deemed essential?
Engagement is Important
Sky Zone, an indoor trampoline park that is everyone's choice for hosting kids' birthday parties, has 160 temporarily closed locations. Presently they are offering free virtual birthday parties for kids up to 10 guests. They are supporting parents and keeping employees busy.
That would surely make a meaningful and memorable impact on children, parents, the community, and their employees. It will deepen their relationships.
Remember that Loyal customers are saviors. If they feel connected emotionally, they will stay with you even during the hardest times. That's why make sure to engage and if possible serve your customers in every possible way. If you cannot deliver services, then how about hosting some free workshops? Once you start getting enough audience, you can charge nominal rates and earn.
Strategic Steps an Organization Can Take During this Pandemic
Strategize for Post-Corona World
The after-world will be a world of eCommerce marketers. Hence, it should be a part of your plan where you kick-start the marketing strategies. Make a to-do list to thrive when everything is over. When you take your business online, it is important to ramp up the marketing. Because your audience is online and there is a chance that many of your competitors might not know how to market the right way.
Hence redesign your website, form the paid marketing strategies, call your customers, revisit buyer personas.
One good news is that Google recently announced that they will let anyone who operates a website or manages a store list on its marketplace platform without paying. They still plan to charge companies for top placement also known as promoted listings.
So, discover these types of opportunities and get ready. Because if you don't use this time for preparing, recovering would not be easy.
Embrace the Change
Did you know that YouTube was once a video dating site and Twitter a podcasting network named Odeo?
It is important to understand that every business once has had their own failures that nobody remembers today. 
Because they revisited their strategies and adopted the change.