Project Highlights
It is a parallax scrolling website.(one-page website).

An intuitive site for the responsive page without compromising on quality.

Page Layout: The client had requested different details to be specified in sections, with attractive style and background graphics.
Project Overview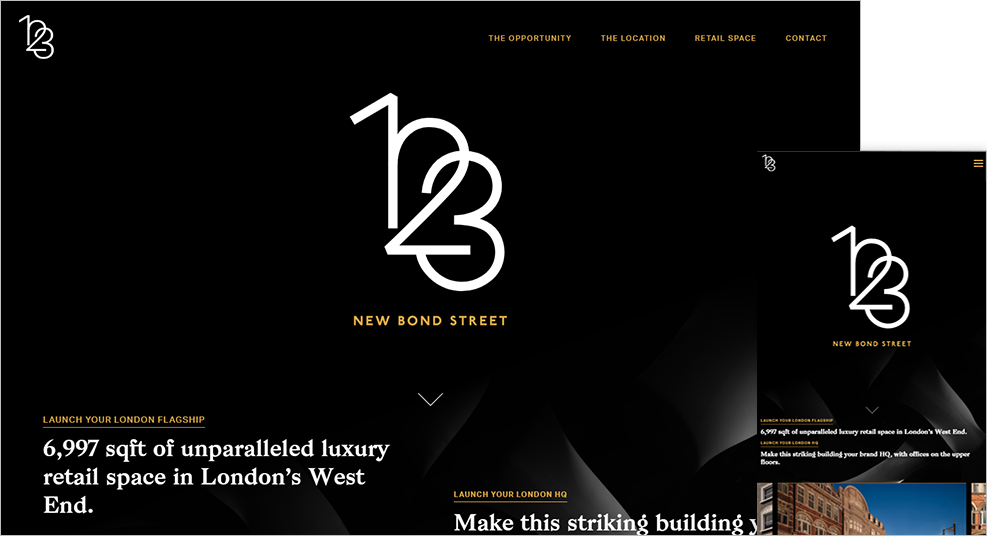 Intuitive and User-friendly
The client wanted to provide the best user experience. So, we made a fully responsive website so that it gets easier for users to browse through. We made sure that the font, layout and other elements of the mobile version had the same kind of effects as the web page.
Load Speed
Since it is a single page website, we made sure not to compromise its quality while developing the parallax website. It also helps them to rank higher in the search engine and receive engagement from the customers.
Hassle Free Surfing
Users can easily surf through the website content, images, blueprints all in one place with advanced features.
Outcome
The parallax scrolling website has optimized the page loading time and speed. Up of that, retailers can quickly take all the decisions by viewing all the blueprints and the images at one place. The color scheming goes totally with lavish London street.