Project Overview
The company wanted to develop a product with asset tracking features and functionalities to help its users/clients manage assets effectively and streamline operations. They required the solution to work in .NET version 3.1 and considering the MS SQL server compatibility with .Net, we utilized the SQL database to fetch the data in a simplified manner.
Our work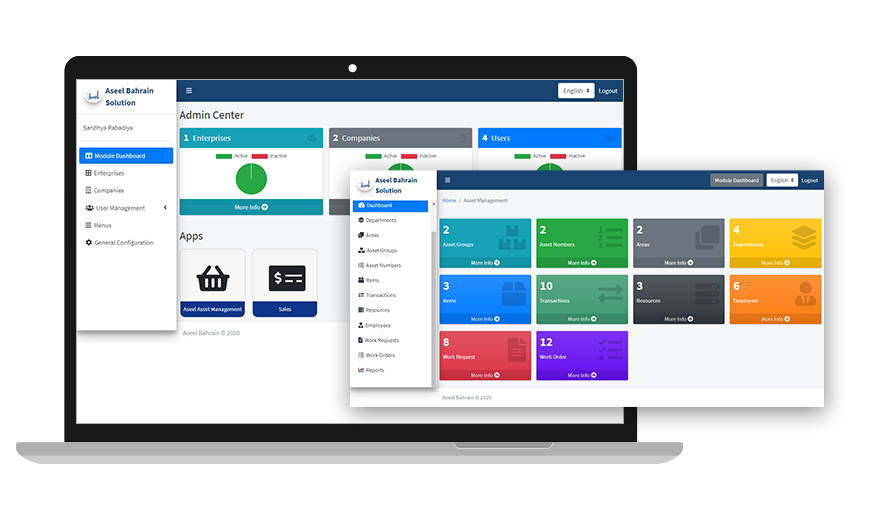 Dashboard, Analytics, and Reports
Customized dashboard with enterprise, companies, and user accounts details.

Detailed module wise reports, for example, area wise report, work orders detail report, etc.
Asset Management
Managed information about the assets based on items, resources, areas, departments, asset groups, and numbers of assets.

Simplified operations with automated work order based transactions.
Employee and Work Management
Tracks employees' work hours in order to manage the entire workflow properly. 

Oversees the received work requests and maintains work orders based on their priority.
Multi-language Support and Communication
Fully customized multi-language support.

Email integration for internal communication and updates.
Outcome
The project was designed in onion architecture and thus it made the data fetching and working of the system flexible. It simplified our backend work and their frontend processes.
Future Scope
Sales Management

Document Management