Project Highlights
With a dream of transforming society with coffee, the Community Roasters aimed to have a global presence through an online eCommerce store. The previous website did not support ADA compatibility and lacked a lot of functionalities. Since redesigning the website wasn't the answer to all their needs, we built a new website from scratch with all the features listed below.
PSD to WordPress conversion
Customization of WordPress theme 
ADA compatibility
WooCommerce plugin integration 
Swift and secure payment gateway facility integration
Offers and funds 
Our work
Customized Theme
We got an ADA compliance theme and adapted it to the client's needs. That made their website fine-tuned, user-friendly, and accessibility compliant. For simplified navigation, we converted the PSD layout into HTML.
Responsive Website
We implemented a responsive design to make it accessible from any device, such as laptop, tablet, mobile phone, in order to make it a coffee brand ambassador and reach out to every age group.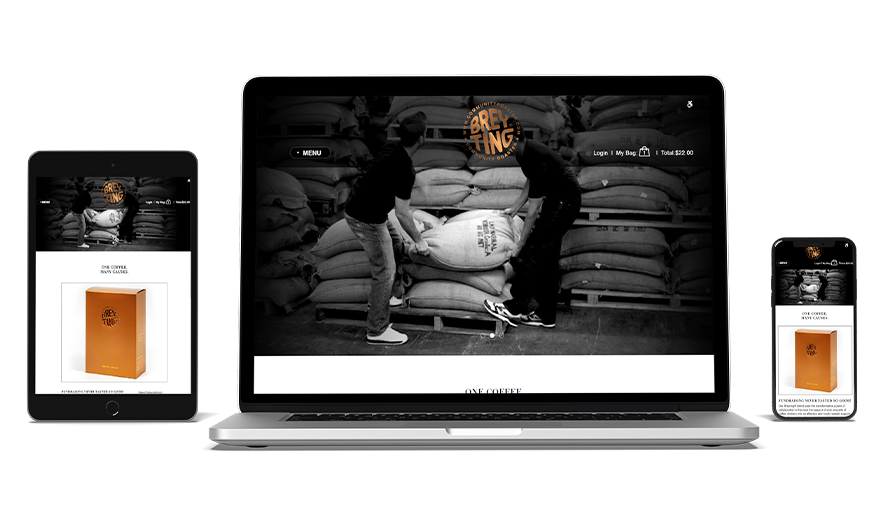 Page Segregation
They have various subscription and merchandising-based products for which we built separate pages to help them segregate their offerings. This made it easier for their customers to find and place an order for things they might be looking for.
Easy Checkout
We added a Checkout button for immediate buying. There's an Add to Cart button for the customers who wish to order several items together. This one-click button helps the client boost their sales.
Quick View
In order to provide their customers with fewer steps to check out, the client wanted to have a cart feature that would give customers a quick glance at their products and bill information. For this, we provided a hover action over the Bag button. Customers would be able to take a quick peek at their cart info just by hovering over the basket icon.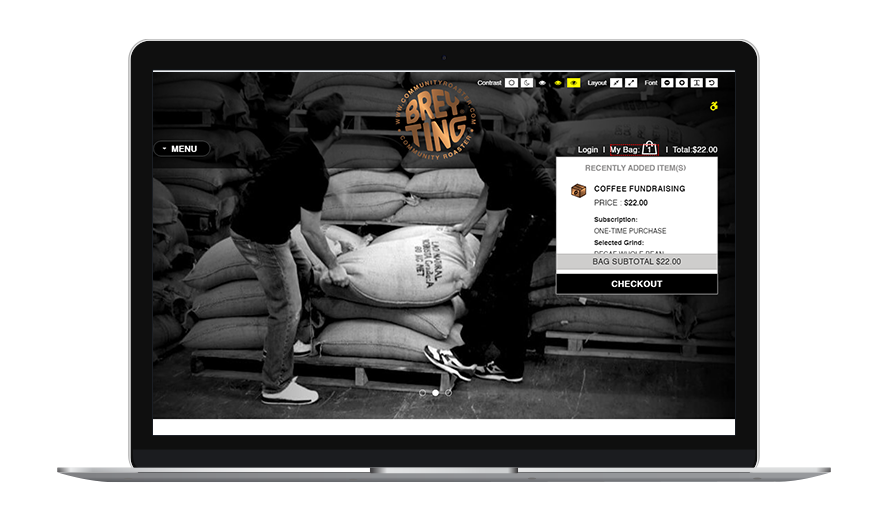 Offers and Funds
The Community Roasters planned to start a fundraising program that would help coffee makers, drinkers and roasters alike. So we made a code fundraising button which will alert the admin when a new one is added.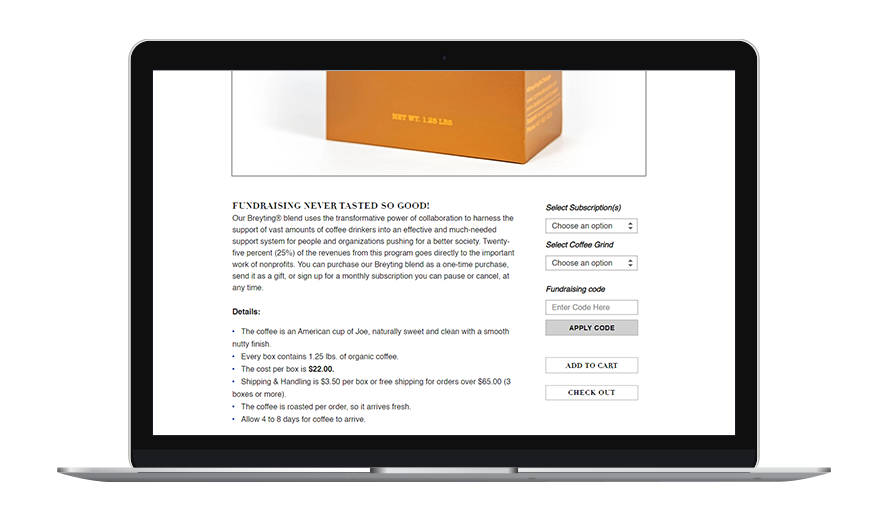 Multiple Payment Gateways
Getting a completely encrypted and efficient payment gateway is important when it comes to an e-commerce store. Along with this, multiple payment options are now the demand of the market. And so we integrated a secure and custom shopping cart that supports multiple payment options.
Outcome
A robust website with advanced features helped Breyting Community Roasters to scale up their business and be a change in society. After all, coffee & coffee lovers don't just speak, they act.