Project Highlights
ICT University wanted to have a dedicated login platform for their students to handle their semester courses and other events such as fee payments, documents etc. They also wanted to sync their learning system Moodle with our SuiteCRM. For this, along with the data syncing and integrations, we personalized our default SuiteCRM WordPress platform for their website.
Our Work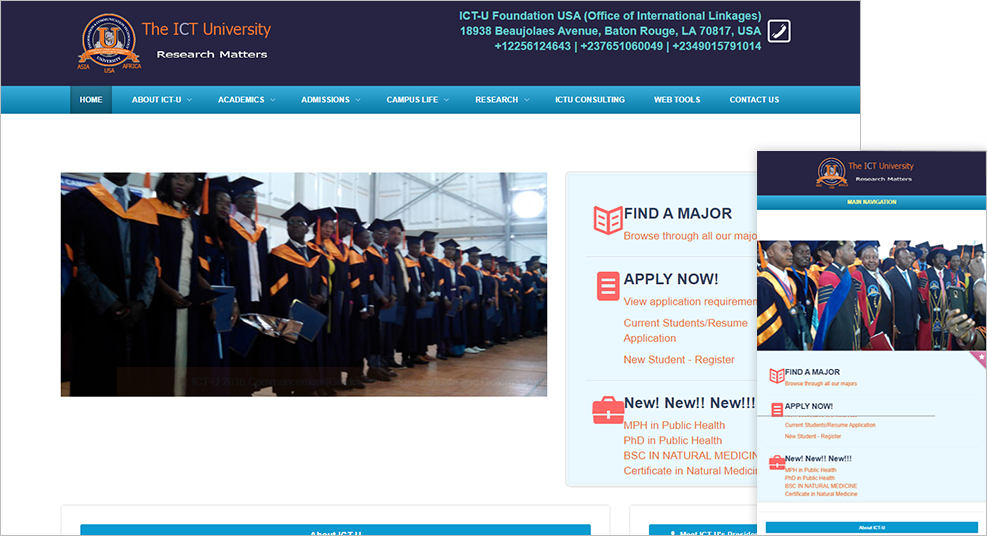 Portal Functionalities
We developed a separate login window where the registered students can login the portal and select their courses for the program. It allows them to take action related to current semester details, while previous or upcoming semester data would be automatically set to the view state.

The "Document Module" allows students to control their course and payment based document.

The "Case Module", where students can create cases related to their queries or complaints.
CRM Module
This module helps CRM admin handle all student documents such as approving the leads, establishing the contact(student), semester description, document review, dynamic shifting of students' records, payment approvals, record management, system management, etc. We also implemented a CSV import process, in which a CSV file contains student results and gets updated for each student.
Data Sync
We synced the list of Courses and Categories from Moodle to Suite CRM using API.
In SuiteCRM, categories were mapped as programs while the same prevailed for the courses.

As the semesters are formulated by the admin, we allowed manually mapping of the semesters.
Final Outcome
These enhancements and integrations have helped our client simplify their management operations. As a positive effect on their students, it helped them create a solid base of data accessibility and orientation towards technology.