Project Highlight:
IPE Development wanted to design their website and add features that enhance user experience and help users to find the right property for them easily. We helped them by designing and developing an interactive website which fulfills their needs.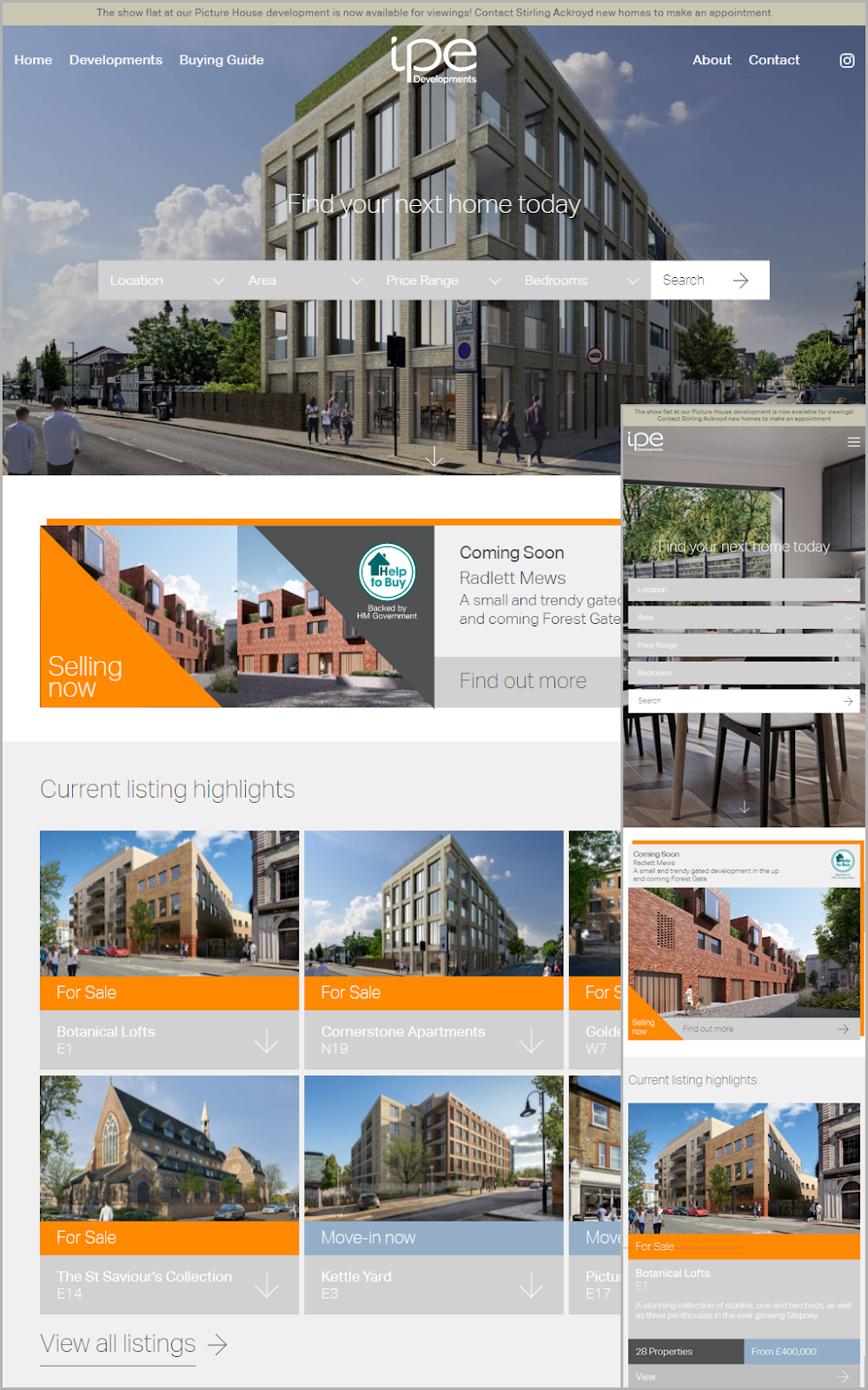 Project Overview:
Search Filter:
The aim here was to make the website easy to use for users to find the right home for them. We have added multiple filters for availability, location, type of the home they are searching for, and price range. This allows users to apply necessary filters and get a suitable options easily.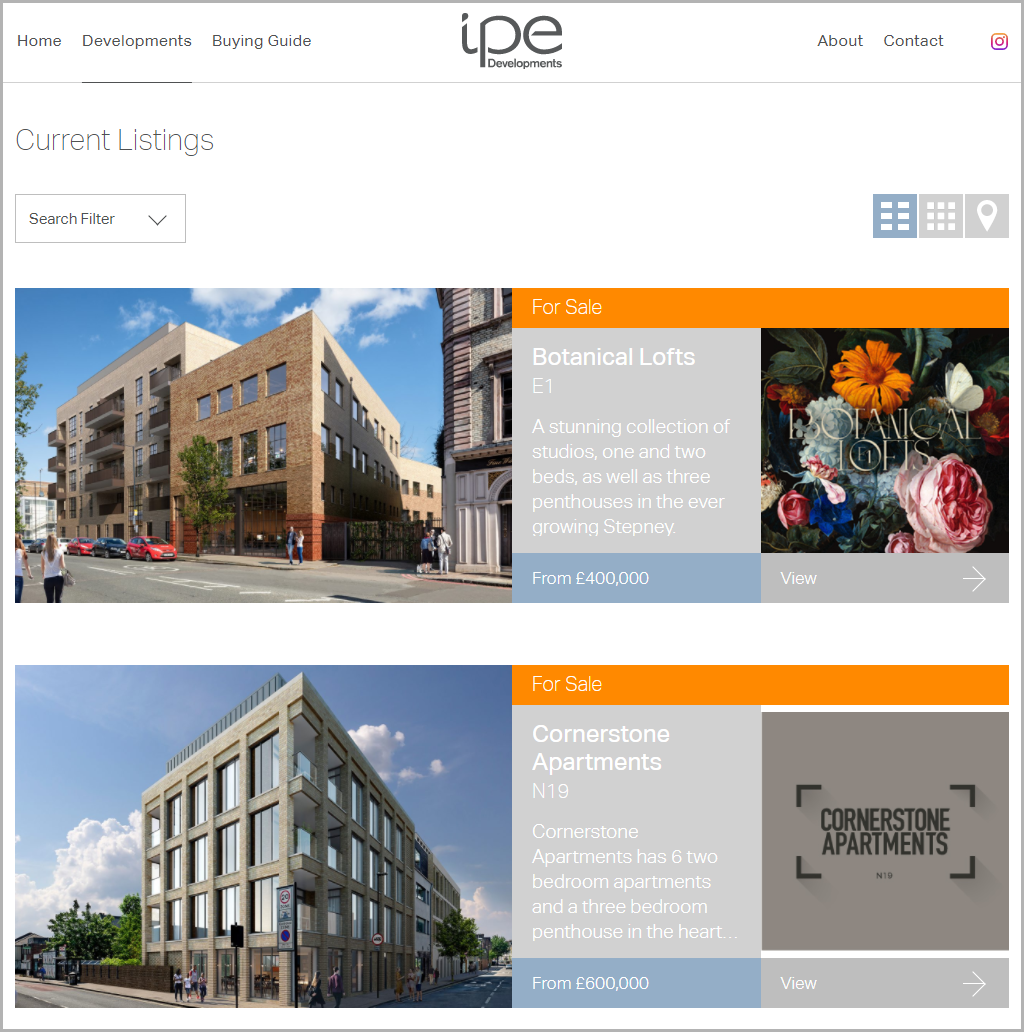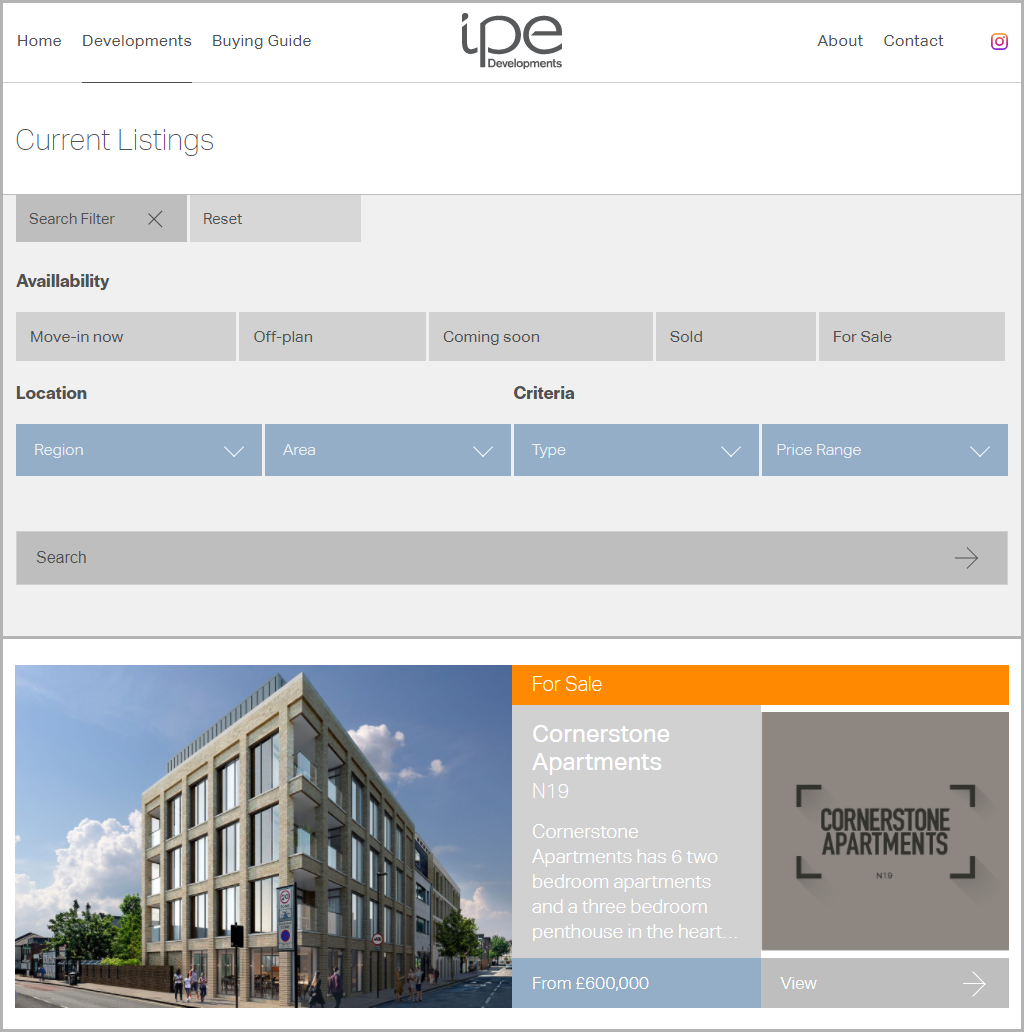 Map Integration:
The client wanted to showcase the homes even on the maps so users can easily find the most suitable homes and also see the nearby areas. Here, we integrated Google Maps to pin homes on it; using it users can easily pan around to see the surrounding areas, nearby amenities etc.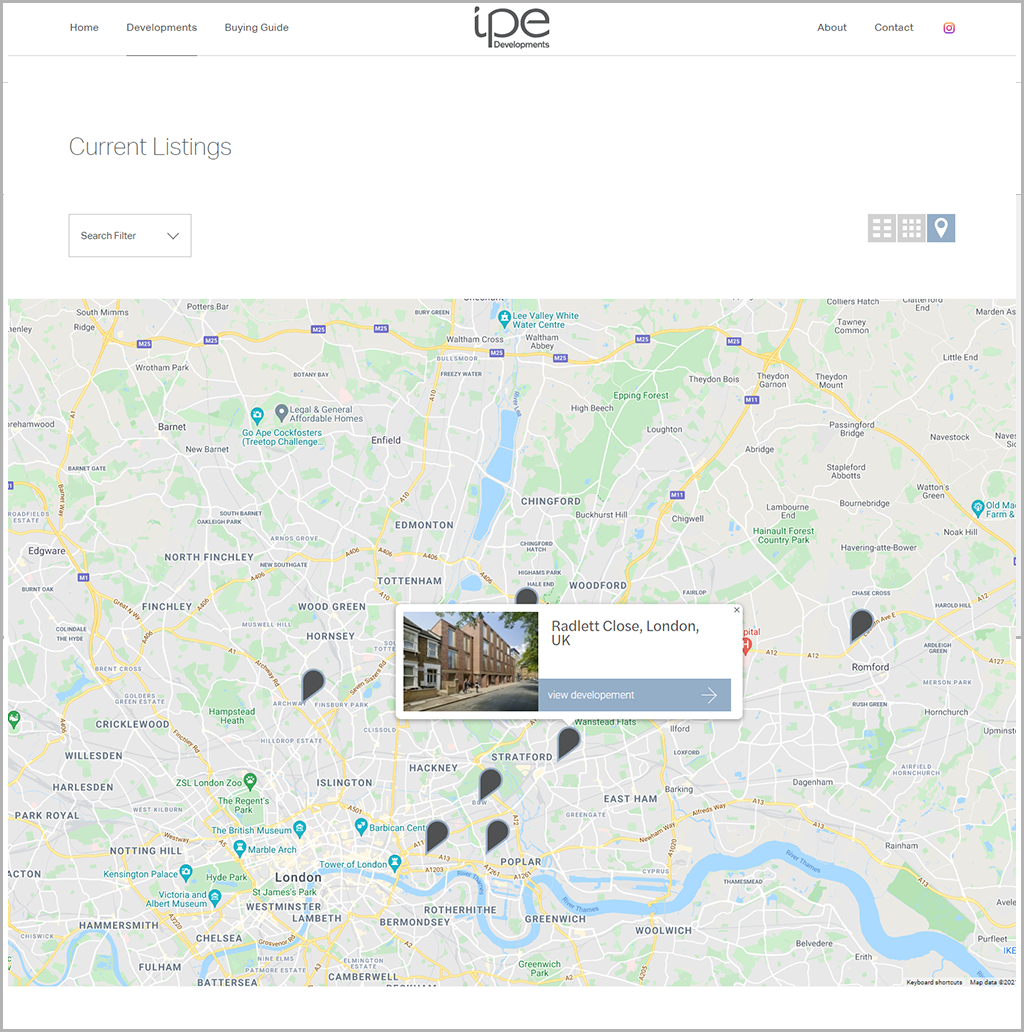 Detailed Page:
This page displays the needed information for homes in two ways i.e. Gallery and Location. Gallery tab lists all the needed information of the property, it helps users to get a glimpse of the property. Location tab helps users by highlighting the selected place on the map along with the address.