Project Overview:
JustSign majorly focuses on providing its users with personalized products. They wanted to integrate our flagship product, Brush Your Ideas Product Designer tool, with their website. This integration required various levels of customization considering our product was flash based and their website in Magento 2 while also making the tool compatible with their website theme. Once we successfully helped them turn their simple website into an e-store, they asked us to handle their website maintenance and customer experience as well. We gave suggestions on site functionalities to make the process of ordering and customizing products easier for their customers. And later developed them as well. Additionally, they also wanted to enhance security of their website, increase the website speed, solve other SEO issues, and make the customer experience of their website flawless and intuitive.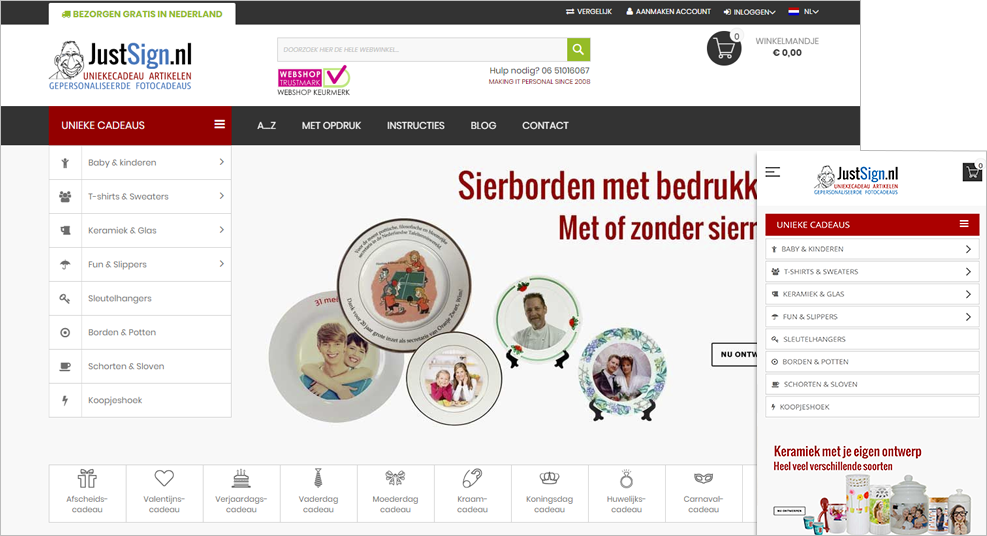 Our Services include:
Website theme update with customization
Addition of size option to Add-to-Cart
Proper sync of custom products' orders in the backend
Resolved one of the major issues with New Product creation with the "Default" attribute
Inclusion of "Shop by Brand" and size in the list view of the Products in the category page
Security enhancements
Page Speed enhancements
Fixed issues of Session ID fetched into URL and getting cached and updating the canonicals to avoid any SEO related issues.
Outcome:
We successfully launched their website in Magento2 along with an integrated designer tool that was compatible with the theme. Both the major parts of the project were carried out in regard to better website performance and enhanced user experience. There are one of our long-standing clients for whom we still manage smaller phases of maintenance and site upgradation which helps them run their business hassle-free.