Project Highlights
The client wanted to revamp their entire website with a new feel and look. They wanted to migrate their website from Magento 1 to Magento 2 with new design and multiple domains. Store customization was another requirement along with:
Responsive Website Design
Shopping Cart and Payment Integration
Vendit Integration
Manage Multiple Domains:
And other basic eCommerce website development elements
Our Work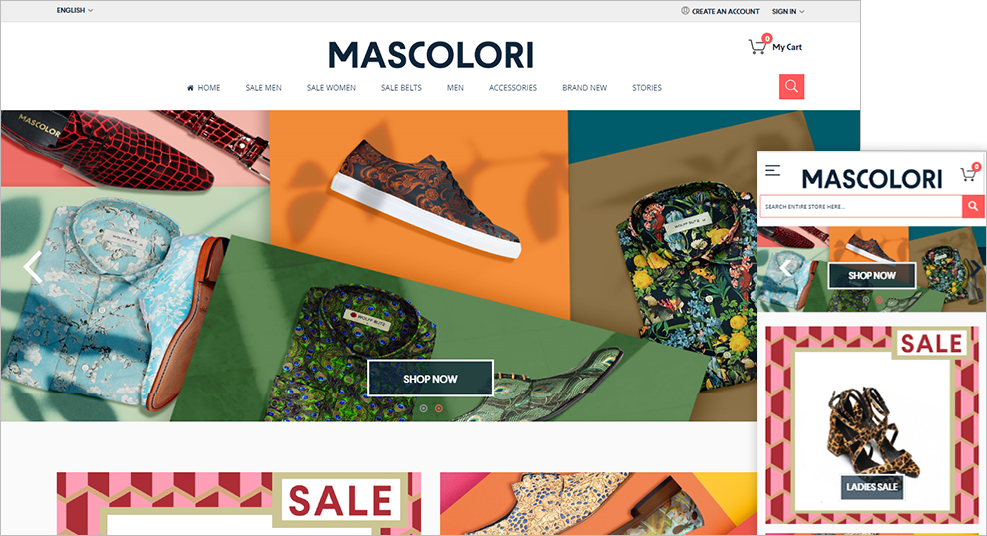 Responsive Website Design
We made an aesthetic responsive website that can be accessed from any device as per their business needs.
Magento Migration and Custom Developments
As the previous version of the website was developed in outdated Magento 1, we revamped the website from scratch into Magento 2. It optimized their website performance, provided user-friendly checkout, enhanced security, and many more.
We also made a few customizations in the Magento website to match with the specific business needs of the Mascolori in order to make the functioning of the store smoother and easier.
Shopping Cart and Payment Integration
In addition, we added a separate shopping cart for customers to order directly without any hassles. To make it swift, we integrated multiple payment types with a guest checkout feature.
Vendit Integration
For data syncing, the client wanted to integrate Netherland specific Vendit software. And thus to help them with data synchronization, we integrated the Vendit API with the Magento 2 store.
Outcome
The migration of the website from Magento 1 to Magento 2 helped them with better customer experience, increased sales, and better results.
With the Vendit integration, they can easily sync the data back and forth.