Abstract
We have helped ECR in deploying multiple applications to streamline their administrative tasks. We helped them by building a website and implementing a CRM solution named 360i Suite. This time their major challenge was to maintain a record of COVID reports of staff and teachers and update them every week. Understanding their problem, we proposed them to develop an application for end-users and a website for admin. Let's get into the nitty-gritty of this project.
800

Human-Hours
Hours Invested
4

Resources
Team Size
Challenges
Difficulty in maintaining safety and security of school upon reopening
After the pandemic, schools in the USA started reopening with precautions and new rules like maintaining social distance and up-to-date information of COVID tests and vaccine reports. Managing and checking data of thousands of students and staff is clearly a challenge and on the basis of it defining to allow them or not. This in turn, helps them to prevent COVID and build a safer environment for students, school staff and everyone associated with the school. Following are certain challenges:
 

Managing data of students

 

Carrying out COVID test every week

 

Taking quick decisions for thousands of students and staff

 

Manually logging COVID test data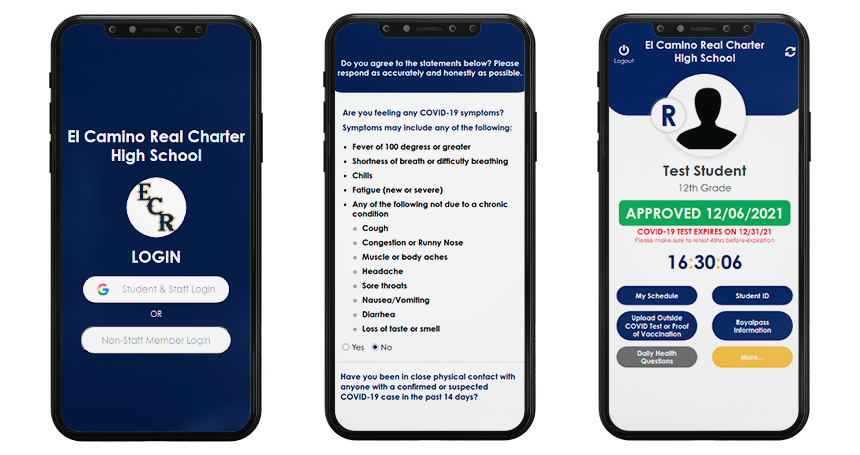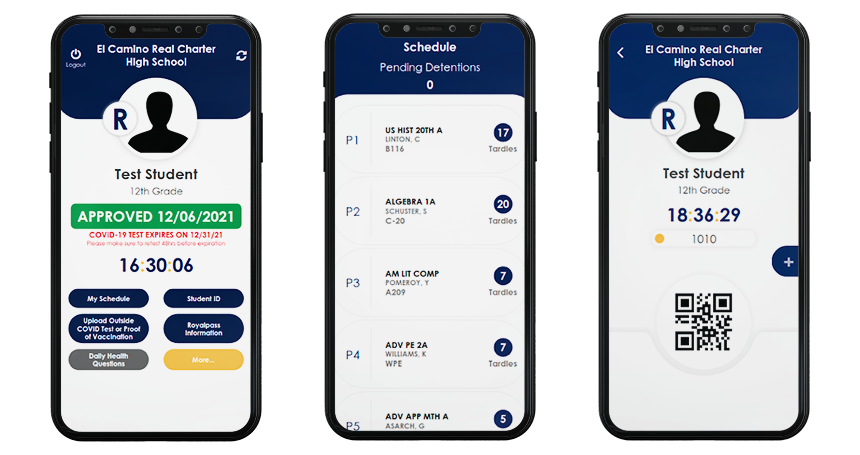 Solution
Built and Deployed the RoyalPass Application
After understanding their challenges we recommended them to build a website and an application for admin and end-users. Users can login to their account and upload their test results and vaccine certificate, which will be shown in the front-end. Upon going to school, users need to show it in their RoyalPass application and if the test results are negative, their status in the app turns to "Allow" else "Not Allowed".
Moreover, users will also need to fill-in regular questionnaires related to COVID, so if one of answers raises concerns, the system will not show "Allow" status. Additionally users can view their regular schedule, have IDs which school can scan, and options to link where they can upload their COVID certificates.
Outcome
 

Streamlined process of maintaining COVID certifications

 

Maintaining security and safety in school

 

Helping the society in their fight against COVID