Project Overview
Welcome Mobility wanted to redesign their website, upgrade their software version, and make it bug-free so that their customers don't face any difficulties while placing orders. Biztech helped them not only with redesigning, but also making their website fully functional and customer-centric by adding few robust modules.
Project Highlights:
Website Redesign:
The UI/UX of their existing website was too simple for an estore and not so appealing or intuitive. So, our first task was to make sure it is up to the current trends, simple yet functional, intuitive, and elegant. We also made sure that website navigation is easy, understandable, and that the customer journey has a proper flow.
Software Upgradation:
The previous website was developed in BVCommerce CMS but wasn't upgraded in a long time because of which their customers used to face difficulties in placing orders or even simply navigating through it. So, we updated the software version of their CMS while making sure it is secure and bug-free so that they don't face any major challenges once their website is live. This was also to make sure that their customers' experience with them is flawless.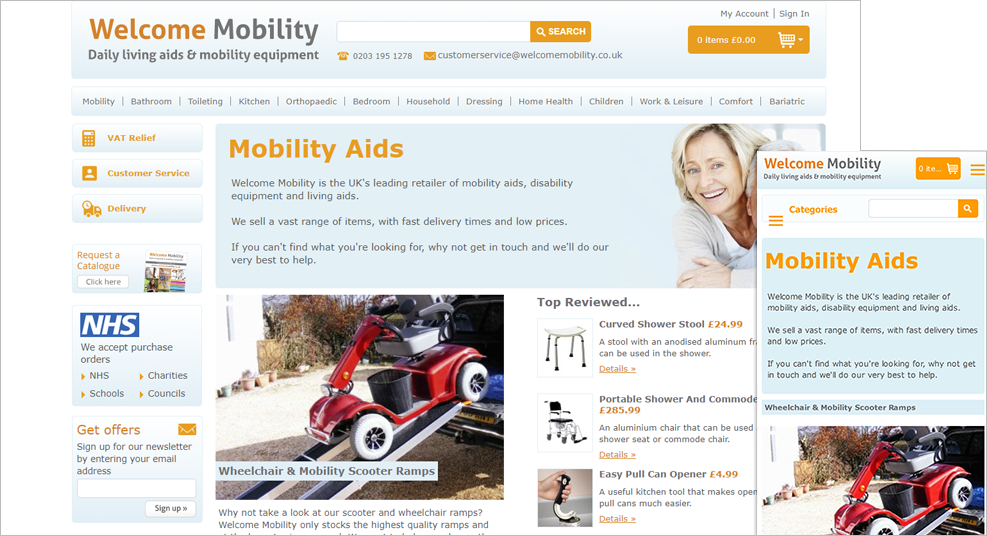 Changes in Product Listing and Product Pages:
The product listing pages of their previous website had an outdated design so during redesigning the website we also did changes in the product listing page so as to make it more informative and conversion oriented. We changed the whole UI/UX of the product pages making them suitable with the website's updated design language.

We made the flow of placing an order a little bit advance by adding a neat functionality of showing contents of their carts on a hover. So whenever a user adds a product in the cart they can easily know what they've in their cart.
Miscellaneous
Additionally, we even implemented image rendering using which now our client can showcase multiple images on the product listing page.