1107
Alibaba Clone: How to Start Multi-Vendor Ecommerce Website
28 Dec, 2020
12 min read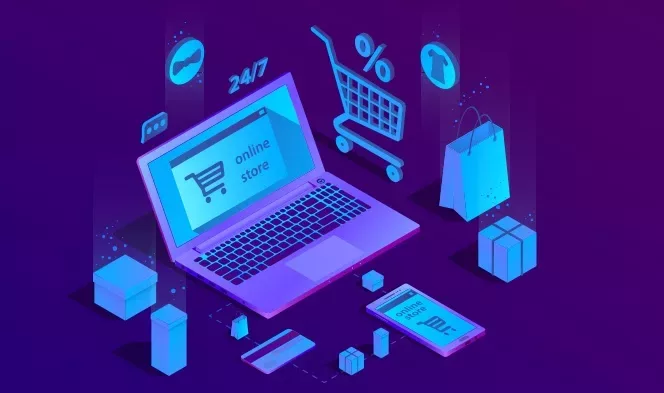 https://www.biztechcs.com/blog/alibaba-clone-how-to-start-multi-vendor-ecommerce-website/
Are you planning to start an eCommerce business? But unsure if you want to begin B2B eCommerce, B2C, or C2C?
We've seen Amazon and eBay, but what if we provide you with a third option, a business that serves all three audience segments?
Enters: Alibaba
As China's Amazon, Alibaba is one of the biggest eCommerce giants in the world today. With revenue growth of 144% over 2017-2019, it is expected to increase by 78% in 2021, i.e., nearly $100 billion.
This article, we've covered all the secrets of Alibaba's success and insights. Know how to start a multi-vendor eCommerce website with Alibaba Clone or build a custom webs-store on your own.
Keep reading!
Table of Contents
Alibaba's Success Secret
A decade back, Alibaba was just a website created by Jack Ma. However, today it's a combination of businesses, and other services.
Alibaba has many successful business products that resulted in its achievements: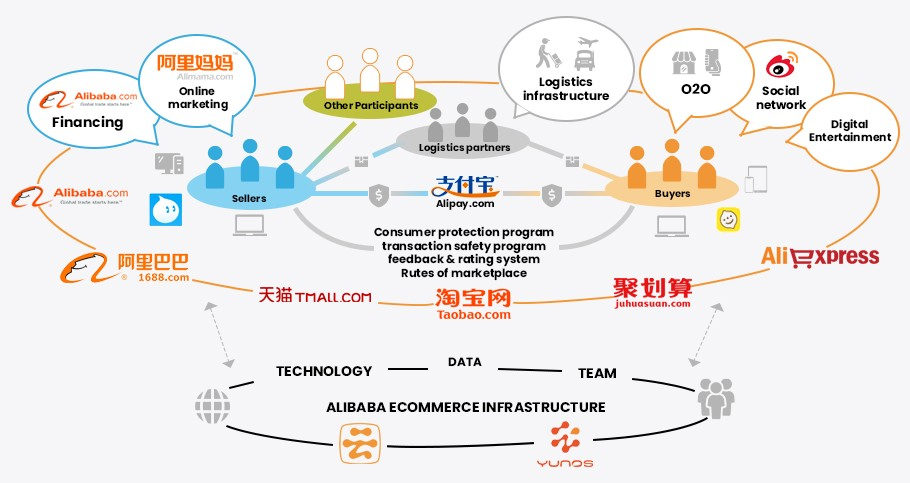 Source: China InternetWatch
Alibaba.com – a B2B eCommerce platform
Taobao – eBay like C2C eCommerce platform
Tmall – a B2C eCommerce platform
Alipay – an online payment system and eWallet services
Aliyun – a cloud computing service provider
Aliyun App Store – Google Play Market equivalent China-specific store
Aliwangwang – an instant messaging tool used by seller and buyer to discuss an agreeable deal
Here's how the Alibaba B2B business works:
The roots of Alibaba are more profound than this. They are investing in hospitals, restaurants, etc. with every product/service they can help.
On Single's Day 2019, Alibaba made a sales activity totaling $31 billion. That's insane!
One hour after midnight on 11.11, total GMV is US$12.01 billion #Double11 pic.twitter.com/SK4oqF4e2r

— Alibaba Group (@AlibabaGroup) November 10, 2019
Let's understand the secret behind this success. Say, Open sesame!
Why is Alibaba So Successful?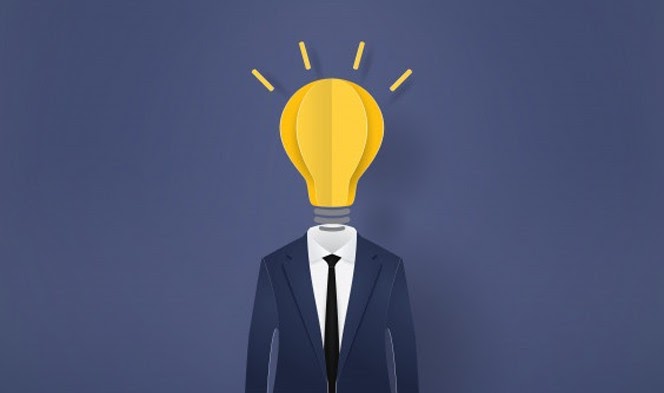 We've seen many giant eCommerce players like Amazon, eBay. But what's so special about Alibaba?
That's because instead of turning into a giant eCommerce retailer, it provides small businesses a platform to grow. When starting a B2B business, you would want to know what's the unique selling point of Alibaba, and how it earns.
Let's dig deeper into it.
A) Unique Monetization Strategy
Alibaba allows sellers and customers to register for free, with no transaction fee. Then you may ask – how does it earn? Well, through advertising, marketing, and technical support included with the membership.
B) Value Propositions
Alibaba envisions to empower businesses to leverage innovation and technology. It provides them with:
Security
Alibaba's AliPay provides sellers and purchasers with a secure payment gateway that's reliable and credible. This secure third-party payment service provider allows quick transactions with no transaction fee.
Feedback
Transparency is another critical element of the value proposition. Alibaba provides buyers with options to rate and review a product.
Customization
The keyword search engine allows sellers and buyers to look for products. This takes place through various filtrations.
Cost Reduction
Alibaba offers sellers and companies a virtual space to set up their store and sell products to millions of its customers at a reasonable price.
C) Customer/Business Segments
Another critical success factor is the different customer segments. With their various products, Alibaba targets all the customer segments – B2B, B2C, C2C. For customers, it offers free delivery, local payment options, order protection, and more.
These success factors make one thing clear – it's not difficult to build an Alibaba clone.
The first step in starting a B2B business is formulating a business plan. Start with choosing a business model that's both: sustainable and profitable.
What should be the unique selling point for your business? Let's help you find out.
Understand the Pillar: Alibaba's Business Model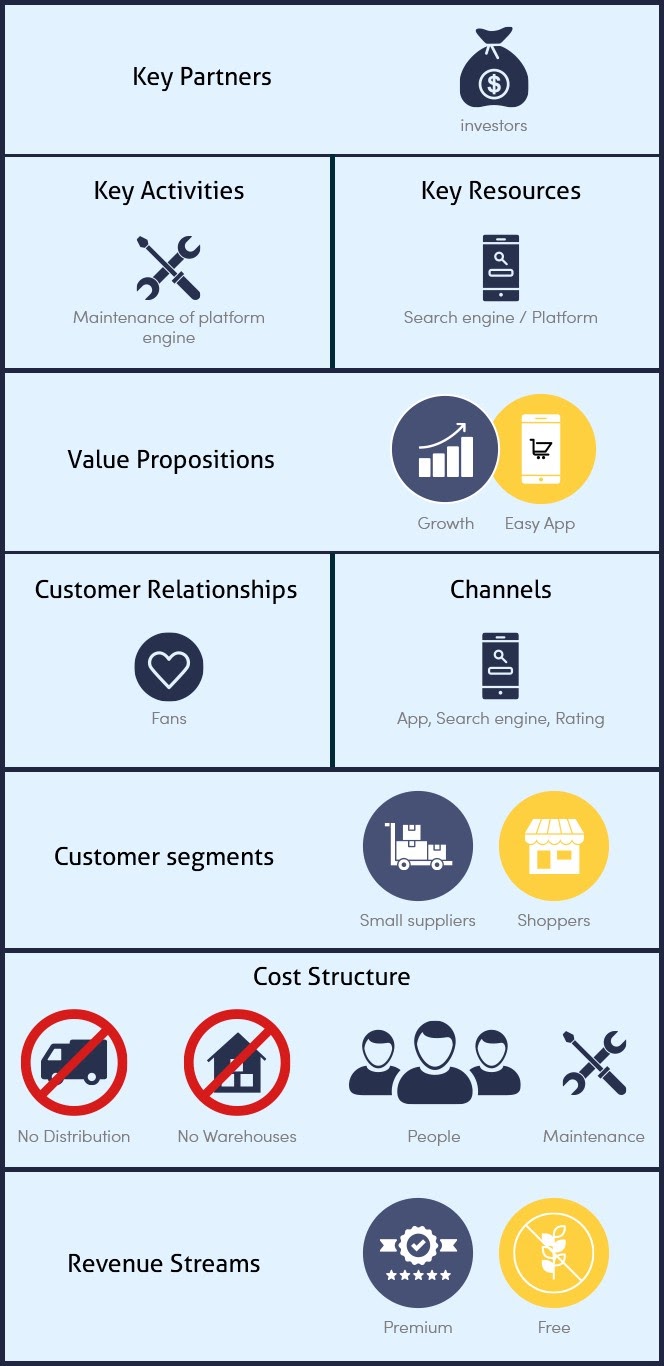 Are you going to start a B2B eCommerce business or B2C or C2C?
If you are confused about what business segment to choose then Alibaba's business model will help you decide.
Alibaba's business model is different from eCommerce giants like Amazon and eBay. Instead of selling it directly, Alibaba acts as a middleman providing wholesalers with a platform to sell.
Advertising Revenue
In this business model, you won't charge sellers a transaction fee. Instead, earn revenue from advertising. A brand advertisement on the prime spot can make quite an impression. You can also provide sellers with an option to rank higher in the search results using an internal search engine.
Dropshipping
Alibaba holds no inventory. It just acts as an intermediary that connects sellers to buyers. Similarly, with this business model, you can free yourself of all the inventory tasks by shaking hands with a dropshipping partner. They would carry out the shipping process.
To earn profits with this model – pay the wholesale amount to the drop shipper, and keep the remaining amount from the selling price.
Wholesaling
Alibaba provides retailers to buy bulk products from wholesalers through its marketplace. In your B2B clone script, you can also consider selling bulk products
Also Read: [FREE Guide] Amazon Clone: A Journey to Starting a Successful eCommerce Business
List the Peculiarities of an MVP like Alibaba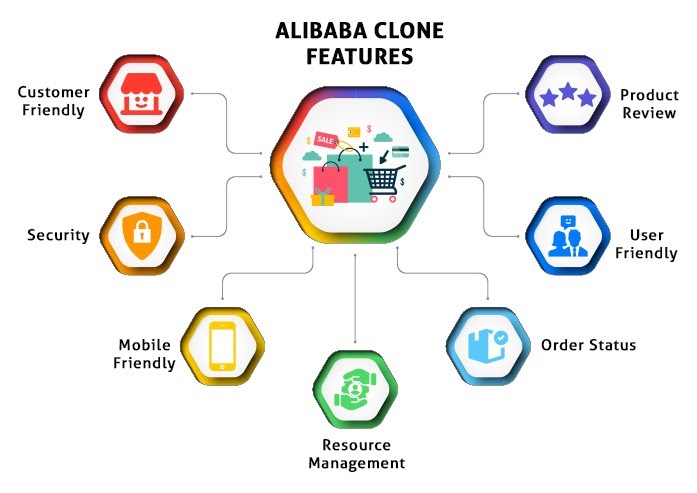 We know that Alibaba serves B2B, B2C, and C2C.
So, if the target audience is different, do you think the features would too?
Not really!
Because even the B2B customers expect a B2C experience while shopping online.
Thus, your B2B clone script should consist of all the eCommerce website's essential features like Login, Shopping Cart, Checkout, and more. Besides, to make it feature-rich, make sure that you include the following core features in your Alibaba clone.
We think MVP works best if you want to do the market testing soon and spend less than the whole project. Want to develop your mobile app with MVP?
Must-have Features in Alibaba Clone App
A) Admin Features
Dashboard: A user-friendly window that provides a complete overview of the business.
Resource Management: An admin panel that allows managing orders, customers, vendors, and other details.
Support and Help: To receive customer and vendor grievances and provide online support.
Discounts and Sales: Attract users by sending notifications about discounts, new arrivals, sales, upcoming offers, etc.
Statistics and Reports: Get business insights, learn about the profits and loss, and everything working for the business and what's not.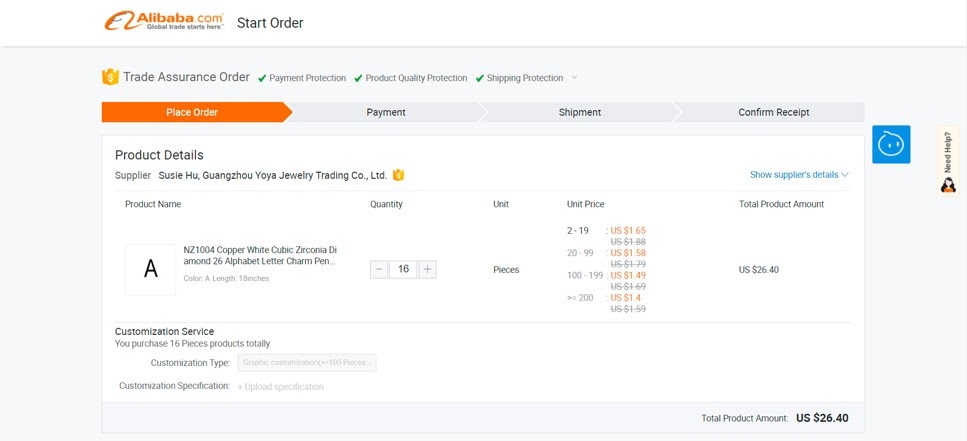 B) Customer Features
Profile Management: Allow customers to manage their profiles, add personal details, shipping, and payment details.
Order Status: To notify customers about their order status – order confirmed, packed, shipped, and delivered.
Add to Cart: A feature that helps customers make a quick purchase.
Payment Options: Multiple online payment modes for safe and secure transactions.
Advanced Filter: To help customers search the item from a list of millions.
C) Vendor Features
Registration and Verification: A quick verification of the company and vendor through scanned documents and details.
Product Management: For listing the products, its availability, and other information.
Order Management: To easily accept, reject, and view all the orders
To stay ahead of the competition, make sure that you have additional features included along with the above-mentioned core features.
Additional Add-ons
Your B2B clone script can bring you profits if it has the additional features and core ones. Here are some add-ons that you need to consider for your Alibaba Clone.
Personalization and Recommendation
Amazon and eBay use AI-powered tools to recommend products to customers. You can also leverage artificial intelligence and machine learning in your Alibaba clone. This will help you provide buyers with a personalized view. Based on their previous shopping details and searches, AI will understand their context and recommend vendors or products.
Real-time Product Test
While buying online, we want to ensure that the outcome would be the perfect fit.
By integrating augmented reality and virtual reality in your Alibaba clone, you can do this. AR/VR will give your buyers a real-time product check.
How would it work – you want to buy spectacles online but unsure if it looks good on your face? With AR and VR, you can preview the exact look of that spectacle on your face.
Live Customer Support
To curb the mundane tasks and necessary customer conversations, integrate chatbots. Chatbots will provide customers with essential support and help. Your customer support team, on the other hand, can focus on high priority tasks.
Multiple Languages
Multiple language support is one of the trending features. It increases the customer base and as well as helps in international sales. So, try to integrate your B2B clone script's front-end with multiple languages.
Voice Search
In the era of Alexa and Siri, a single voice instruction is capable of completing the process. Make sure that your Alibaba clone website has a voice search feature. With this feature, customers can search for a product and even purchase without any clicks.
You're ready with your complete feature-rich list of an MVP like Alibaba. However, with trends and updates, the features of the eCommerce business keep advancing. So always keep a watch.
A Good Read: eBay Clone: A Guide to Starting a Successful eCommerce Business
How to Monetize Alibaba Clone App
Depending on the business model, you can go for different monetization plans. The most common ones are commission-based, and subscription-based. Let's see what Alibaba uses and whether it would be the right fit for you too.
Subscription
Alibaba takes no transaction fee instead offers different subscription models to choose from. A free subscription would limit the sellers' product and reach. On the other hand, a seller with a gold subscription would have better access to advanced analytical tools.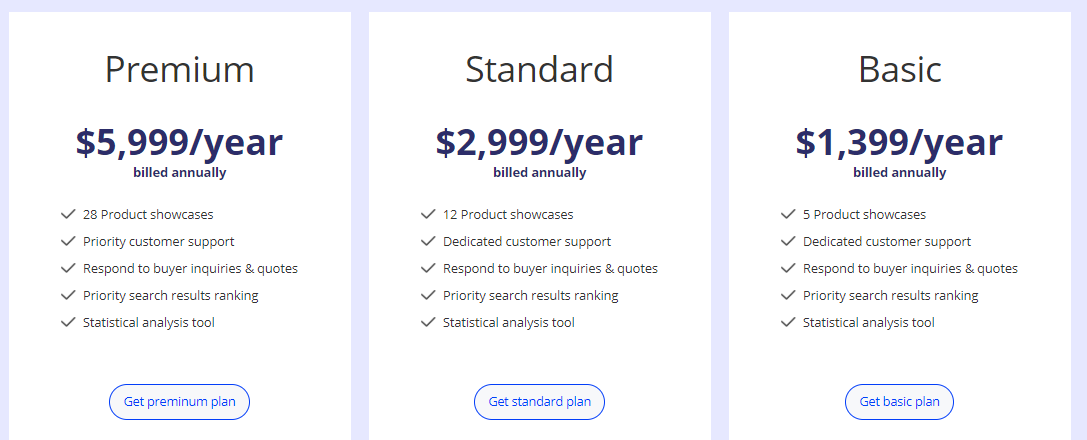 Just like that, while starting a B2B business, you can provide different subscription options for sellers to sell their products.
Value-added Services
Besides subscription, Alibaba also offers various value-added services. This includes logistics, customs clearance, product showcasing, refunds, etc. You can provide multiple benefits such as low-cost international deliveries, cargo logistics, repacking, product rework and processing, dispatch, or more.
Storefront Fees
Alibaba offers software called Wangpu that allows sellers to update their storefront and improve design and management. Sellers can use the software by paying a subscription fee. Instead of developing software, you can charge a defined amount as a storefront fee. That means sellers would pay you a fixed amount or subscribe to sell products through your marketplace.
Online Marketing Services
Alibaba has a whopping 960 million active users as of 2019. With such a massive engagement, it becomes crucial to have better visibility. For this purpose, Alibaba provides display marketing services on its internal search engine. Like Google, sellers can thrive for better ranking and visibility. Sellers bid for display position and search keywords. This way Alibaba earns.
What should you choose?
The revenue model of Alibaba looks exciting, but you would have to find a sustainable model as a newbie in the market. Commission, subscription, advertising are some options you should integrate into your Alibaba clone script.
We will help you find the best monetization strategy that works for your B2B business model.
Develop the Alibaba Clone
Now, let us quickly walk you through the steps you need to follow to build Alibaba clone.
While registering for a domain, ensure the domain name is simple and straightforward. For example, "company@abc.com."
For features, make sure you've included everything from the *checklist.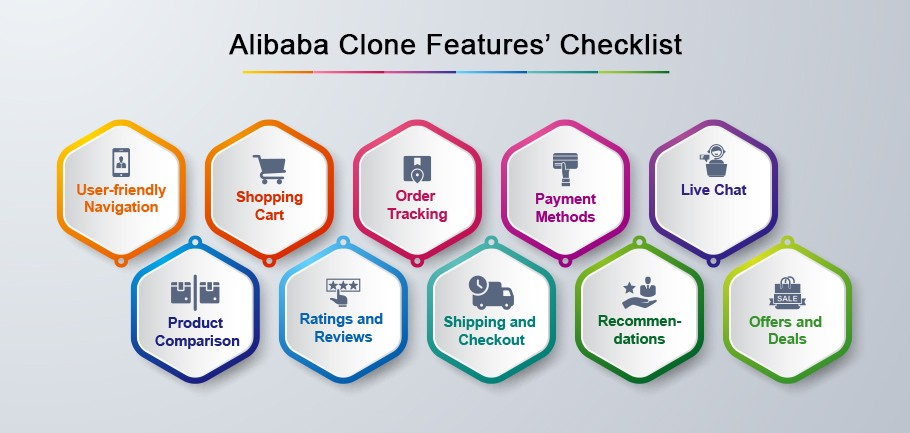 Learn about your Alibaba clone development technological requirements such as backend, front-end, UI/UX, Quality assurance, third party integrations, etc.
Ask an industry expert about the approximate cost of Alibaba clone development. To know the exact price, you need to consider the factors like development team, location, hours required to develop, technologies used, and more.
After gathering all the details, get your eCommerce website developed by an eCommerce development company.
At Biztech, we create web apps with the optimal tools, and methodology. Following the agile method, we guarantee a timely delivery of the project. We will help suggest the best solution for your business.
Also Read: How to Start a B2B ECommerce [2020 Edition]
Wind up…
Starting a B2B business is quite different than that of Amazon and eBay. However, not that difficult. With the detail mentioned above and a properly strategized idea, you can get started. If somewhere you're stuck or require professional help, you can contact our developers. They would be happy to help you over.
All product and company names are trademarks™, registered® or copyright© trademarks of their respective holders. Use of them does not imply any affiliation with or endorsement by them.
Befriend Technology for Transformation
Selecting the right technology is pivotal to your business's growth and success. Have you already decided the suitable one for your next project? If so, we can help you take the next step. If not, we can help you decide the best option. Connect with the Top 1% pre-vetted software engineers to build your software.