4386
How to Start a B2B ECommerce [2022 Edition]
01 Oct, 2020
13 min read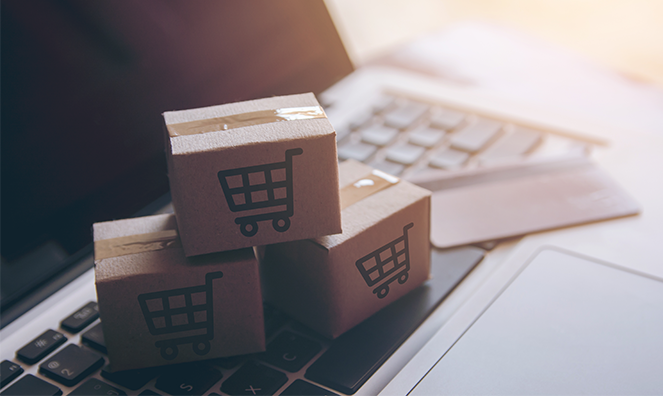 https://www.biztechcs.com/blog/how-to-start-a-b2b-ecommerce/
With more wholesalers moving online, B2B eCommerce is growing at an exponential rate. It started with Alibaba and Amazon for Business who ensured that businesses dealing with other businesses get the same simplified experience as the customers. At first, B2B merchants were skeptical about online experience but now looking at how the business, as well as the whole world, is moving to digitalization, they are now looking for automated web-based solutions to improve efficiency. If you're one of them looking for ways to get started, you're at the right place. This article will guide you in starting a B2B eCommerce project.
8 Steps to Create a Successful B2B eCommerce
Define your goal
Before you start your eCommerce journey, define the objectives and intent of your eCommerce business including success metrics. These goals would include – visitor, engagement, conversion, cost per customer acquisition, cost per transaction, customer retention, sales and profit, etc. You can start by asking yourself these questions: Why do you want to start a B2B eCommerce business? What are the advantages? What are your business requirements? How will the online business benefit you? 
Don't just get an eCommerce store because your competitor has it or someone said it will give better ROI. Check for yourself. Start by researching and deciding your eCommerce business needs and goals. 
Some common eCommerce goals include:
Increasing revenue and number of customers
Improving customer experience
Reduce down costs
Free some time for sales and marketing
Improve ordering efficiency along with business operations and management
Once you know your desired goals, start planning your business. You know what you want, now it's time to figure out the 'how' your business? That means, how would you sell your product? Who will be your target audience? What will be your revenue model?
Pro tip: For business and revenue models, research different models used by other B2B eCommerce companies. For the target audience – always create a buyers' persona.
Next, when the treasure hunt planning is done, define specific KPIs (key performance indicators) to measure your success against the efforts you are putting. Your KPIs can be like – average orders from your website, the number of specific products sold, etc.
Focus on your B2B customers' needs
Whether its B2C or a B2B, customers' needs are the prime focus of every business. Locating a product and taking an order is fine but that's not enough. In the era of Amazon, the standard for eCommerce simplification is already set and customers are growing less patient with the status quo in B2B. If a product is not readily available based on their previous purchases, they often end up with Amazon or in the worst case, your direct competitor. So, to avoid this, it's necessary to know what your customers require. The best way to do this is – put yourself in their shoes. Though you're running a B2B business, in some way, even you shop online as a customer. Think about what you look while surfing a website, what entices you – features of the website, design. What kind of shopping experience do you expect while purchasing, etc. 
Once you understand what it's like being a customer, you will understand what exactly your customers need, how they buy products, and what kind of experience they expect from you and your eCommerce website. 
But here's a catch!
Every customer is different and so are their requirements. So, if you want to provide a great user experience, the best way is to ask them. You can start with your big customers or premium members, and end with the ones who buy the least because it's easier to approach customers who are regular and love your services. But always consider both kinds of customers – well-versed with B2B online shopping and skeptical about online shopping altogether. After testing both ends of the spectrum, find a common ground to meet their needs. 
Pro tip: Conduct surveys with questions like – on a rate of 1-10, how relevant do you find the service? Ask for feedback and suggestions. 
Have a dedicated ecommerce project team
You might think, "Why do I need an eCommerce team? I can directly start with platform selection and build a website and that I know my requirements." Well, your B2B eCommerce website will touch\ every part of the organization – sales/marketing, customer service, accounting, and IT. So, you need to make sure that your website strategy covers all these areas. An eCommerce manager and a project team together can drive the business forward by leveraging internal resources and aligning every department, stakeholders with your plan and goals. 
Ecommerce Leader
Appoint an eCommerce project manager that has experience in –
Conventional sales strategies
Digital tools
Social marketing strategies
Leveraging those tools and other eCommerce KPIs in B2B eCommerce
For small businesses, it would be expensive having a dedicated leader for eCommerce so maybe appoint someone from the existing team that has experience with eCommerce and groom them further.
Ecommerce Project Team 
This project team needs to be agile. Like, a salesperson in the team would give you insights about the sales, a marketing person would align your campaigns with market trends, etc. You want to have a team of experts. For startups or businesses with lower heads, it may be difficult to build a separate internal team. So, it'll be better to make your team members wear multiple hats including their current responsibilities. This will cut the costs and also help you achieve results.
Choose your team members wisely, as they will define the quality of all the methods and approaches (market research, persona development, vendor selection, optimizing web store, store marketing, and staffing, and monitoring traction) that are must require for a successful B2B eCommerce store.
Also read: 6 Key Elements for Successful eCommerce Business
Specify your eCommerce website and product requirements (MVP)
Having a team before making a final decision about the platform and other eCommerce requirements mean having all the odds in your favor.
Once you have the team, start setting up a plan for creating an MVP (minimum viable product).
Platform Selection
Platform selection is mission-critical. When you're thinking of selecting an eCommerce platform, remember the legs of the website (different departments) and for each:
Determine business and technical requirement
Make sure it aligns with your long-term business goals
For each department, note the total cost of ownership (TCO), payback periods, tools, and methods for measuring ROI, etc.
Plugins and Integrations
As per your requirements, list the plugins and integrations that you would require. Like CMS, CRM, Invoice add-on, ERP, etc. and check if the platform supports it all.
Technical Requirements
How flexible should the platform be – easily customizable, supports 3rd party extensions, etc. This will help you determine whether you need a SaaS platform or an on-premise customized eCommerce solution. 
Select the most appropriate hosting provider
Determine all the hooks on your website – ERP, IMS, OMS
Let's check out the four best eCommerce platforms powered with advanced features.
A free eCommerce platform to go for if you have experience with WordPress. The solution comes with a shopping cart and secure payment gateways like Stripe, PayPal, and others. Multiple free and paid plugins are also available for enhancements. This platform is suitable for small businesses. However, if you need traffic and better performance, then this is not the ideal one.
Shopify is an eCommerce SaaS platform. Considering its demand and popularity, many people suggest Shopify for eCommerce development. It has many advantages like drag and drops feature for customization, integrated Shopify Payment, mobile-friendly and responsive, 24*7 customer support, and the most important thing, it easily integrates with multiple sales channels like Amazon, eBay.
Magento has its own set of features and uniqueness that makes it a fit for a B2B eCommerce business. It easily integrates with third-party services, provides SEO friendly URL structures, descriptions, tags, etc. However, it is a bit expensive in comparison to other platforms and is not recommended if you're on a shoestring budget. Though it provides an open-source version, there are chances of slow loading websites. However, with the enterprise version, it's pretty faster.
Mean, a full-stack development toolkit is a new choice for developing eCommerce stores and apps owing to its performance, open-source, and great user experience.
The platform I recommend may work for you or may not. So, it's better to talk to an industry expert that can help you make the right choice.
Define eCommerce MVP
Think about the features you need in your eCommerce store to satisfy your customers. When defining eCommerce MVP, start with:
Including *features that you would require within one year of eCommerce website launch.
Ensure all the common questions and customer requirements are met.
Check if you have all the resources to accomplish the goals.
Make most of the features and functions available on your eCommerce platform before involving in complex customizations. 
*Must-have on your B2B eCommerce website
Customer Registration
Security
Secure, flexible payment portals
Bulk order options and discounts
Re-order and quick order functionalities
Multi-user account
Advanced search
Detailed product info
Live customer support
Responsive design
Once you launch your MVP with these features, you can start testing and gathering data for adding advanced features. 
Read more: Adobe Experience Manager
Get your data ready for your eCommerce website
When starting an eCommerce store, there's a lot of content that needs to be organized – from product and company descriptions and images to web-store look and feel, structure, and organization.
So, start with defining your product – the main category, subcategories of the products. Check if you've all the images of the product available along with product tags, attributes, descriptions, and other elements. If your product requires some kind of installation then manuals and instruction documents should be integrated into the website. 
Pro tip: Create a product catalog and organize them into categories. This will help you keep a check on products and their details every time.
Bring in an eCommerce development company
You have all the resources ready for your B2B eCommerce business. Now, it's time to investigate and approach an eCommerce development vendor. Start with listing all the eCommerce companies that you find suitable. 
And then depending on your unique needs, and their product portfolio and deliverables, you can pick the best eCommerce website development company. Here's the quick checklist to pick the best one:
Has a proper portfolio
Great customer reviews and testimonials
Case studies
Industry-wide knowledge
Hands-on different technologies
Quality deliverables and cost affordable
Once you've checked all these, interact with the developer(s) who are going to work on your project. Discuss your requirements and allow them to suggest features and functionalities for your B2B eCommerce website. Ask about their testing and product development methodology, usually agile is the most suitable one. What would be the expected delivery duration? As you would not like to wait a year before getting your website ready. You should also ask them about post-development support. 
Talking about Biztech, it is an eCommerce development company that can deliver tailored UI/UX for your ecommerce store.
Budget right for your eCommerce business
"What will be the total cost of developing an eCommerce website?", there's no specific answer to this question. There are a lot of elements that add up in the total cost of an eCommerce website – like the platform you choose, features, vendor, location of the developer, the time required to develop the website, advanced customizations, etc. Though some platforms are free to use but customizing and plugins add up. Whatever your business requirements are, always consider the total cost of ownership (TCO). Your budget should also include licensing and maintenance costs.
The best thing you can do is ask your development team about the estimated cost of the whole project. You will get an idea and you can plan accordingly.
Pro tip: Before investing your portion of the budget in different parts of your business, keep a portion aside for emergencies. And one portion of your budget for marketing too.
Launch and market your eCommerce website
By now your B2B eCommerce website is ready and it's time to go live! But have you thought about how customers would know about it? Marketing, of course! Though it would vary depending on your business goals and investments you make. Here are some options that will help you get started.
If you need help with launching your eCommerce website, check out these 9 steps to launching a successful website in 2022.
In businesses and for business customers, emails matter a lot since they, B2B customers, spend most of their time in inboxes. To leverage email marketing, run a variety of campaigns such as promotional/sale emails, new arrivals, and news, Personalized recommendation emails, send bulk emails, etc.
Optimize your site content for SEO and higher ranking. For this, use CMS to share blogs, videos, and different types of content. Besides, make sure that your website is responsive and takes less time to load.
Since you're starting an online eCommerce store, sharing images and videos with direct customers for interaction is likely to bring more traffic. You can use Twitter, Facebook, LinkedIn for sharing your products and service, various industry-specific posts to engage the audience.
If you can spend a portion of your budget on advertising your B2B online business, try paid marketing such as Pay-Per-Click, Affiliate, Sponsored Ads, etc. But make sure that you have a planned strategy for paid marketing or else your money can go to waste.
You launched your website and marketed it well. But don't stop here! Optimize your B2B eCommerce website to provide an omnichannel experience. 
Also, don't miss to check the 4 types of CTA for your website. 
Wrapping Up!
Ecommerce is changing the way of doing business. B2C or B2B, every business today requires online exposure for a wider audience. With these 8 steps and an expert eCommerce development team, you can easily start your B2B eCommerce project. 
If you need any help with your B2B eCommerce project, feel free to reach us at sales@biztechcs.com.
Befriend Technology for Transformation
Selecting the right technology is pivotal to your business's growth and success. Have you already decided the suitable one for your next project? If so, we can help you take the next step. If not, we can help you decide the best option. Connect with the Top 1% pre-vetted software engineers to build your software.