6 Key Elements for Successful eCommerce Business
10 Sep, 2020
5 min read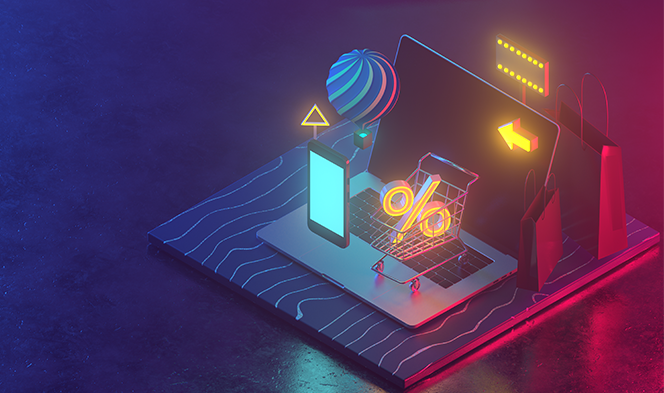 https://www.biztechcs.com/blog/important-elements-ecommerce-business/
Every second there is someone somewhere placing an order on an eCommerce website. According to research, in 2020 the global eCommerce market will cross the two trillion US dollars threshold.
Over the course of decades, the eCommerce market has grown and become one of the most successful ways to stay connected with your customers, stand out from competitions, and be successful.
With almost every business going online the competition has increased in the online world. People are constantly trying different ways and techniques to stay ahead.
As an eCommerce owner staying ahead of the game is an everyday task. Finding crucial strategies that work for you can be challenging.
Don't worry! We have got you covered.
Here we are going to talk about some of the things you need to have in making your eCommerce business stay ahead of the competition.
1. Update your website regularly:
This is one of the major things you need to focus on. Your website is the first step where your customers interact with you. You need to make sure that it is updated regularly and provides details about your company, business, products, working hours, delivery hours, logos, mission, and vision of your company, and other important information.
Providing your customers with correct and necessary information is the first thing, it even builds trust in them. This in turn will help you get orders.
2. Good UI/UX and easy navigation:
After a regular update of the website, the first thing that comes is UI/UX. It is very important to understand your users' interaction and provide proper and easy navigation. These two things play a very important role in keeping customers on your website for a long time.
Write concise and precise content on a website that guides your users to get all the information. Clear and crisp instructions are important to guide them further. Lack of a visually appealing website, improper navigation, and content will misguide customers and they will abandon it.
3. Proper marketing strategies:
Marketing plays a vital role in making any business success or failure. Using the correct marketing strategy can help you win your customers. To do so, first try to understand your market, customers' needs, current trends, and study your competitors marketing strategies. These few techniques will help you know what should be your first step to start with marketing.
Eventually, you can send them discount coupons, give offers, gift cards, send personalized emails, and let them know about new offers, loyalty programs and many other things. Remember this is the time of social media platforms; make sure to have your business pages on social media platforms. It will help you to engage with your customers, understand them, and get new leads as well.
Use social media correctly and it will surely help you grow your business and connect with the right audience. In that matter, it will be beneficial to work with digital agencies or build a great marketing team that will build successful strategies for eCommerce businesses.
4. Detailed product pages:
Giving proper, concise, correct, and clear information about your products is very important. Customers read all the details which you provide them with and on the basis of that information they make purchasing decisions.
Make sure to add details like size, weight, height, technical specifications, dimensions, etc. depending on your eCommerce business and importantly, understanding the valuation of eCommerce business is needed most. Also while writing the content of your product, research keywords properly and add them. This will help you to rank your web page on different search engines.
5. Easy check out process:
If the checkout process is very long, complex, and not clear then most of your customers are very likely to leave your website. Try to make the checkout process as simple as possible. After the first order, save the address so the next time, it is even faster. Once, order is placed, immediately send confirmation. Remember, late confirmation of order can leave a bad impression on your customers.
6. Hassle free shipping and return process:
Shipping and return process is what everyone checks first. The easier is it, the more likely is a customer to place an order. You can also provide free shipping on orders above a certain range or to some loyal customers. This will help you to keep your customers happy and give them some suitable offers.
If you are charging extra while returning or shipping then it's better to provide your customers clarity on it. You can list down clear costs on the checkout page so they can make decisions of purchasing a product. This will help you to even gain trust of your customers. Often, the issue is not the cost of shipping if it is properly communicated.
Read also: Adobe Experience Manager
Conclusion
eCommerce is a big market and many times staying ahead of the competition in it is difficult. But, we assure you these tips will help you to move ahead. Try to implement them one by one and see your business growing. They will bring a new dimension to your business and customers. If you are still stuck and want advice on eCommerce development services then feel free to reach out to us.
Once you implement these, keep at it consistently and take your business further by improving upon these.

Befriend Technology for Transformation
Selecting the right technology is pivotal to your business's growth and success. Have you already decided the suitable one for your next project? If so, we can help you take the next step. If not, we can help you decide the best option. Connect with the Top 1% pre-vetted software engineers to build your software.