1678
Odoo 14: All Features you Need to Know
24 Jun, 2021
7 min read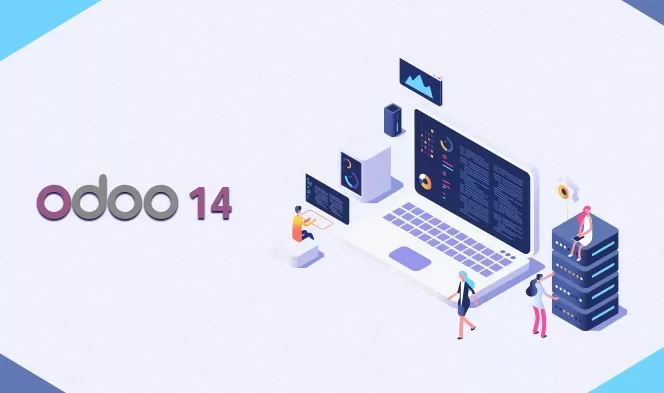 https://www.biztechcs.com/blog/odoo-14-feature-breakdown/
Odoo is one of the largest ERP systems globally, which helps businesses simplify their business processes. Every year Odoo releases a new version that helps enterprises to work efficiently. With the release of Odoo 14, some major new features are released, making ERP easy and efficient to use.
If you are thinking of introducing an ERP system in your organization or increasing your ERP knowledge, you are at the right place. But, go one step further; hire an Odoo developer who can help you with the custom Odoo ERP solutions. In this article, I will walk you through the latest features of Odoo 14 and how it will help you streamline your business.
Odoo 14 Features:
New Views of Activities:
ERP system logs any changes done in it; this makes it easy for the admin to know the history of the changes. Moreover, Admin can view these changes in the list view, making it easier to open the detailed views.

Data Cleaning:
Data Cleaning is one of the most talked-about features of CRMs to help clean duplicate data. Unfortunately, this feature is available only in the enterprise version. Admin just needs to configure certain settings and can easily remove duplicate data. This helps in reducing data redundancy, and employees can work efficiently.
Integrate Spreadsheet:
Spreadsheets are critical for any company to store important data, analyze it and make decisions based on it. The new Odoo 14 integrated a spreadsheet app that makes it easy for businesses to store important data. Employees can further use this data to understand their users, market needs and take business decisions accordingly. Understanding data helps you to make your products and services better.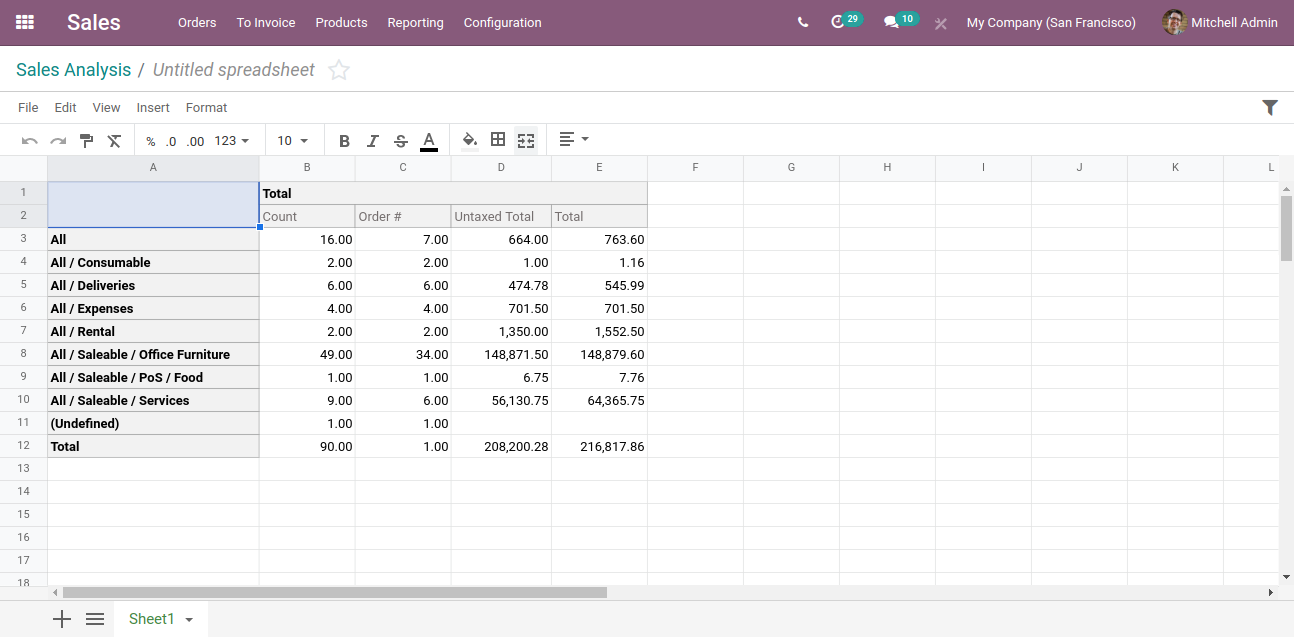 Website Builder:
Website builder allows you to easily develop a website using a drag-and-drop interface. You can choose from a variety of themes and colors, and easily add or remove blocks as needed. The website builder also includes code injection functionality, allowing you to easily add static elements like headers and footers that remain consistent across your site. With Experro, you can quickly create a website with just a few clicks. Plus, the latest updates have improved website loading speed by 3.42x, helping you retain visitors to your site.
They have also introduced certain new blocks for your website builders like:
Dynamic Product Catalogue
Charts
Countdowns
Pop-Ups
Inventory Management:
Inventory Management helps you to keep close track of each product inventory. You can know which of the products are in stock, out of stock, have more or fewer sales, exact location, etc. Having all this information at your fingertips helps you define business and market needs, understand your users better, and make necessary decisions.
Supports Multiple Document Types:
Going digital is the present, and with the latest version of Odoo 14, you can now send your invoices directly to your Odoo databases, split the bill and send it to your accountant. With the help of Odoo's AI-powered invoice recognition software, journal entries are already pre-filled. Additionally, using the OCR technology, you can click the picture of your invoice and share it directly with your accountant. Hence, making the entire process easy to share a wide range of documents within the team.
Integrate Office 365 Calendar and Outlook:
The latest version of Odoo comes with sync for Office 365 Calendar. Employees can easily keep their calendar sync on to get all the important reminders from team members. Outlook for Odoo works as a bridge and makes it easy to share and receive data between the two.
Appraisals:
Instead of going through all the paperwork for appraisals, you can easily schedule appraisals and seek feedback. With just a simple click, you can define the questions and send feedback to colleagues. Once finished, you can send a calendar invite from the ERP system and invite employees for their next appraisal meeting.
Reliability Vendor Check:
You can check whether the order is delivered or not and check the work and progress of the particular vendor. Once the order is delivered, the ERP system sends the confirmation email in real-time, streamlining all the processes and helping you and your employees to work efficiently.
Read also: How to Choose the Right Odoo Partners?
Wrapping up:
Odoo 14 brought major changes in their ERP system, which helps businesses streamline their operations and work efficiently. All the latest features will help your business to grow and increase your sales. This year too, Odoo is planning to launch another new release Odoo 17 in November, 2023. Leverage the power of Odoo ERP software for your business. If you are thinking of getting a custom Odoo ERP system, hire Odoo developers from our company. We can help you provide a custom Odoo ERP solution that fulfills your business needs.
All product and company names are trademarks™, registered® or copyright© trademarks of their respective holders. Use of them does not imply any affiliation with or endorsement by them.
Befriend Technology for Transformation
Selecting the right technology is pivotal to your business's growth and success. Have you already decided the suitable one for your next project? If so, we can help you take the next step. If not, we can help you decide the best option. Connect with the Top 1% pre-vetted software engineers to build your software.