7162
When is Odoo 17 Release Scheduled? Know All About the Upcoming Release
28 Mar, 2023
5 min read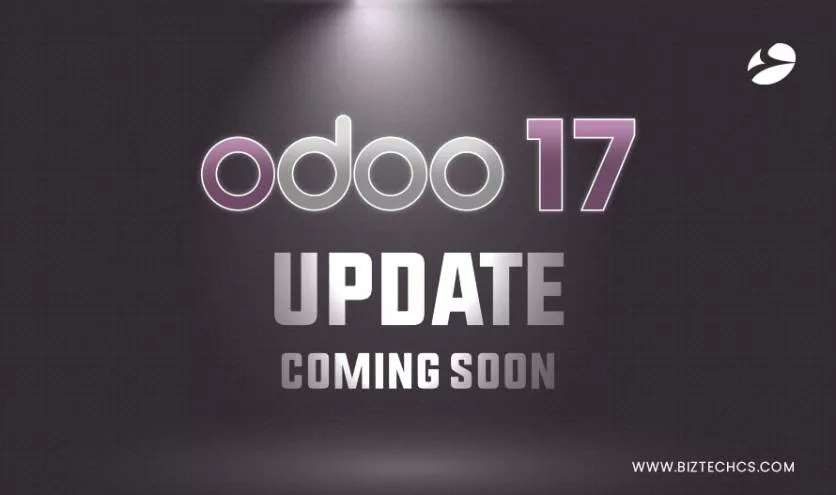 https://www.biztechcs.com/blog/odoo-17-release/
New Expected Features in Odoo 17 to Note
The Odoo Experience event is held every year and a new update is introduced to the community. Just like Odoo 16 was launched last year, the Odoo Experience 2023 is expected to introduce the new Odoo 17 version.
This year Odoo Event 2023 will be held in Belgium between the 8th and 10th of November, 2023. Here are a few things to expect from Odoo 17 updates!
I. More fine-tuning in the Odoo UI is expected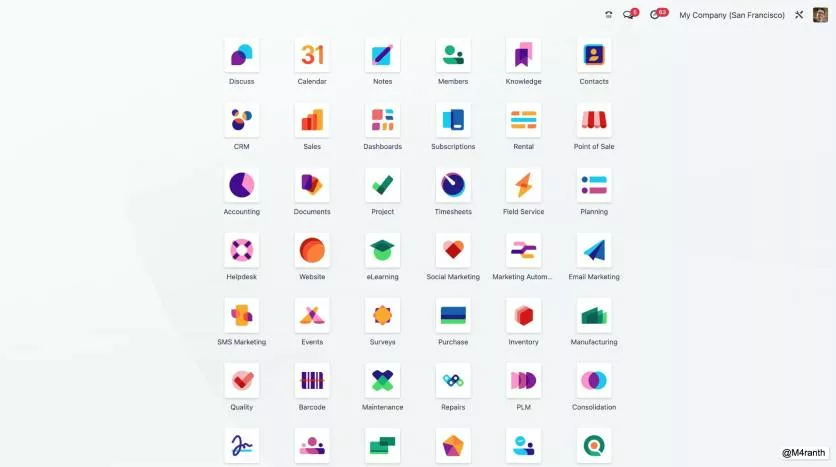 Image Source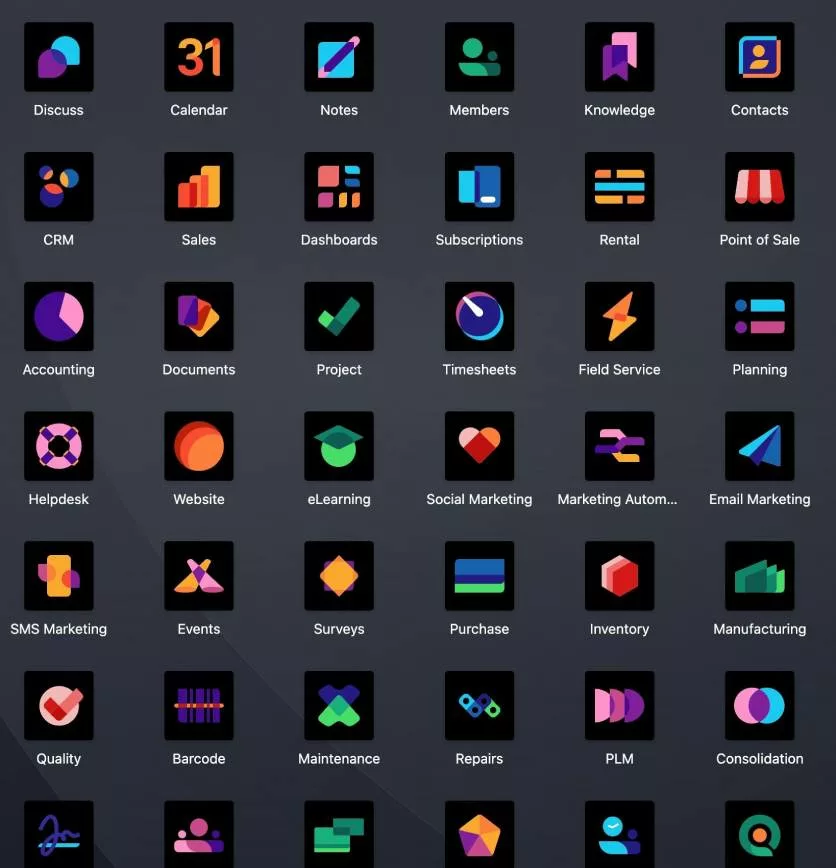 Image Source

You can see some UI/UX refactoring in the new Odoo 17 version. While we still have no news of user experience enhancements, we do have these glimpses of the new user interface to expect. You can observe some changes in the icons alongside their colors.

You can check more about the new UI interpretation here at

While some users loved the new UI adaptations, some found the icons too distractive and colorful. Some even worried if the icons can translate the true meaning of the respective apps. Now, we can only wait to see how Odoo upcoming version will meet user expectations.
II. The search view will be more advanced than ever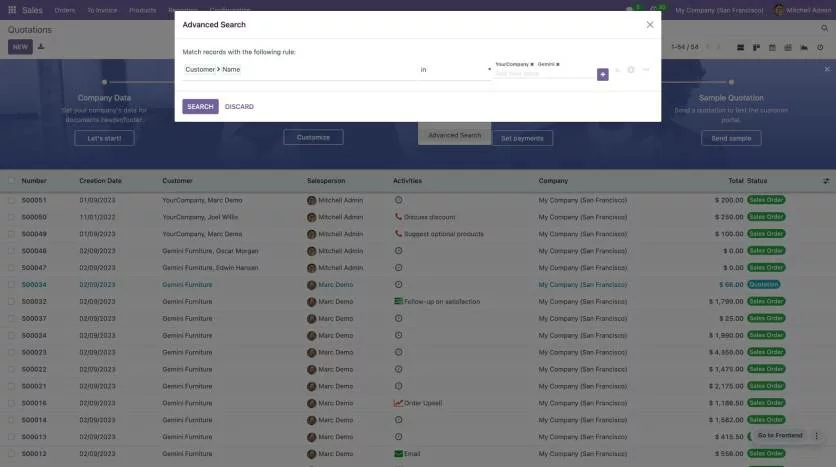 Image Source
One of the greatest additions in Odoo 17 is going to be its advanced search feature. With the help of advanced search, you will be able to find more specific records by applying filters. And not just one filter, but multiple filters with several rules to choose from.
As evident, the search is going to be more powerful than ever. It will surely add to business productivity and improve user experience with options like Filters, Group By, and Favorites.
III. Shortcuts to access Odoo PWA
Working with Odoo PWA (progressive web apps) is going to get simpler with the introduction of shortcuts in your smartphone. The R&D team of Odoo 17 did explore the shortcut method allowing users to quickly access various significant apps of your Odoo instance.
You can expect to see this amazing feature in Odoo 17. However, we still have to wait till its release notes are introduced to be certain.
IV. Quick selection of records using keyboard
Selecting/Unselecting records will be effortless with Odoo 17. The new interface will allow you to use keyboard shortcuts to select and Shift key support for multiple selections. You will also have an 'Unselect all' button to unselect the selected records.
V. Freeze list and Kanban column headers while scrolling
When you scroll to access more data, the list and column headers weren't visible, causing a little inconvenience to users. However, by freezing the list and Kanban column headers even when you scroll, you will be able to access the list more effortlessly. The readability is expected to increase.
VI. "New" button in place of "Create"
The "Create" button is revamped as the "New" button. Although this feature was suggested for Odoo 17 only, it was backported to Odoo 16 as well.
VII. Adding Sale order products from catalog view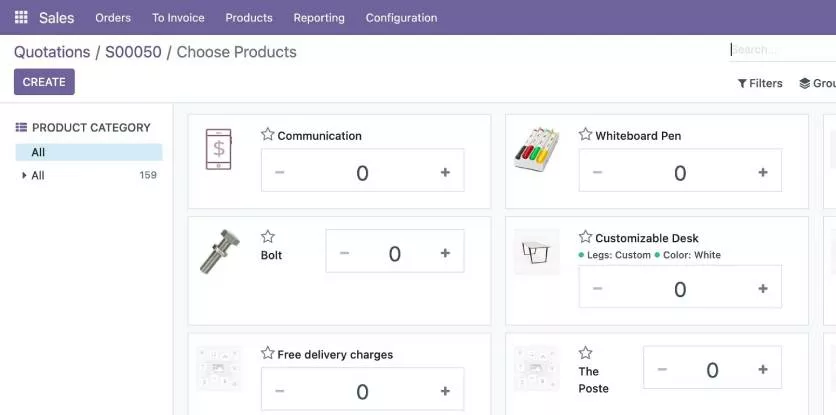 Image Source
You can now choose products, and add or decrease the number of products of sale order directly from the catalog view. New Odoo 17 will let you add these products more conveniently.
VIII. Reminder for documents waiting for your signature in Sign module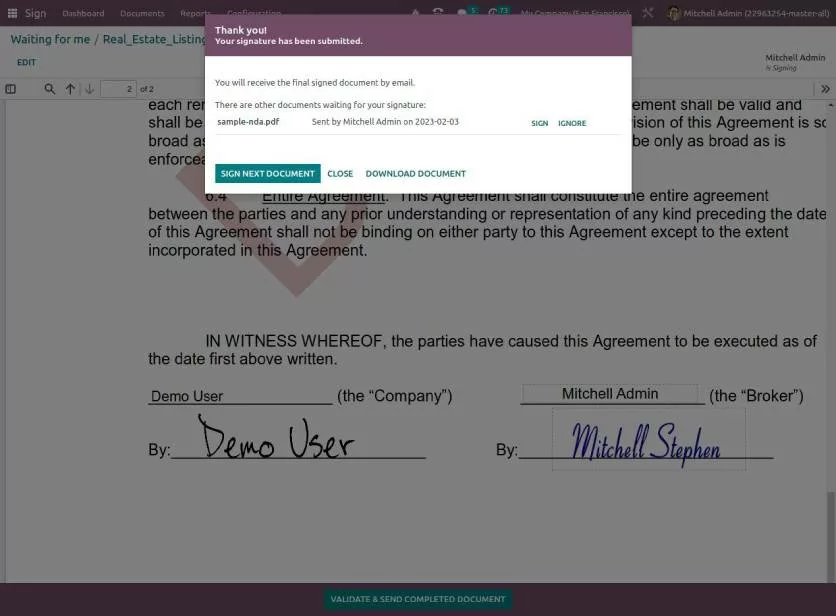 Image Source
In the Odoo 17 Sign module, you will be reminded of the documents that are yet to be signed after you finish signing a document. You will have the option to choose whether you want to sign the document at the moment or want to ignore it.
Read More: Top 7 Benefits of Odoo Customization
Befriend Technology for Transformation
Selecting the right technology is pivotal to your business's growth and success. Have you already decided the suitable one for your next project? If so, we can help you take the next step. If not, we can help you decide the best option. Connect with the Top 1% pre-vetted software engineers to build your software.