913
12 Experts Reveal Their Odoo Secrets: Unmissable Insights
02 Aug, 2023
15 min read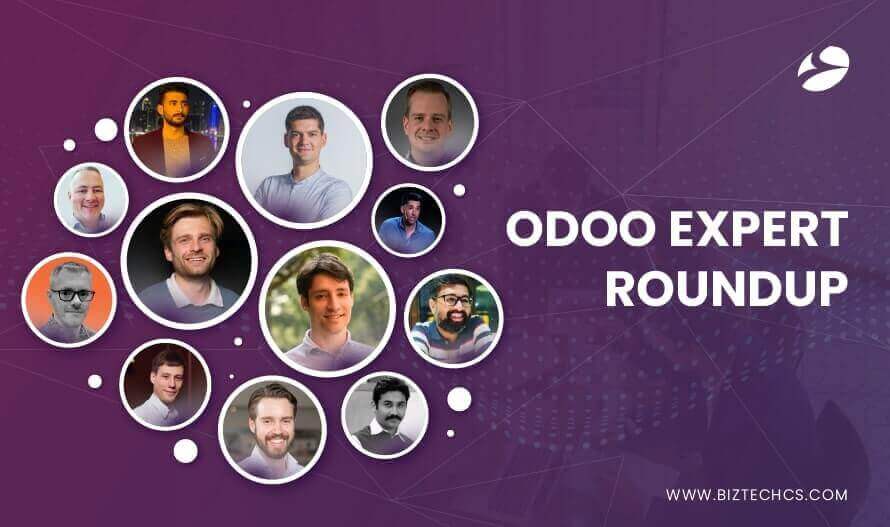 https://www.biztechcs.com/blog/odoo-experts-roundup-and-their-insights/
Expert 2: Nils Van Oosten

Why do you believe businesses choose Odoo as their ERP solution over others?
It's future-proof & value for money. In many cases, the search for a solution can be a short-sighted decision – to solve the problem at hand. And the future potential of a solution is often not taken into the equation at the beginning.
I believe that the choice for Odoo is made because of the potential the solution has in the long run. The chances it gives to increase opportunities for the organizations' growth. This is due to the diversity, flexibility and modern structure of Odoo: We solve today's problems and avoid/ are ready for the problems of tomorrow.
However, I do believe that a challenge of Odoo is the perception people have of Odoo being "Cheap" and that something that is cheap, can't be good. Once clients see what the product can do for the price it's offered, they quickly notice that the system can do way more than some competitors for a much higher price and possibly not everything. This is why everyone at Odoo – and all of our partners – show a demonstration very early in the discussions with their prospects.
What are some of the features that you'd like to see in the Odoo 17 upgrade?
I look forward to the new design, which is already deployed on 16.3 (available on SaaS). It gives a fresh appearance and looks great in dark mode! I do have some hopes/wishes per app, but this is not a projection that it will happen!
POS: The new restaurant features will be amazing! In combination with the option to pick up goods that are ordered from eCommerce, I think the POS app will take a big step forward.
Accounting: Localization is always a challenge to keep up to date. Personally, we've made a big step to integrate the Dutch TAX authorities and I hope for more localization improvements to help SMEs in local markets.
Services: I'm hoping for some improvements in the services area. Over the past years, we had several great improvements such as the Planning, Field services and even better Timesheet billing. Cleaning up the code and making all these improvements work even better together will be great.
Overall I'm very impressed with Odoo today, even if there is always an option for improvement I do think that Odoo focuses correctly on the overall performance, minor improvements with major impact. So even if the above won't happen, I'm pretty sure that Odoo 17 will blow us away again!
What are the best practices that businesses should follow to stay updated and make the most of the Odoo ERP system?
Be very aware that Odoo is constantly evolving and you have to reserve time and money to find, evaluate and adopt new opportunities in the standard solution. Make this part of your routine! Have an internal Odoo-Champion that will invest time to know the standard solution OR simply choose the right partner to do that.
Odoo evolves fast (especially if you're making use of our SaaS option). The true value lies in the usage of the standard features and to make use of them to grow your business. But this is not a side-activity, it's a full time job. This is why our partners invest a lot of time in training and continuous services to their clients. As an Odoo user, I'd advise you to calculate this into your monthly or quarterly process / system review. I'm certain that the Return of Investment will be worth it!
Know more about Nils Van.
Befriend Technology for Transformation
Selecting the right technology is pivotal to your business's growth and success. Have you already decided the suitable one for your next project? If so, we can help you take the next step. If not, we can help you decide the best option. Connect with the Top 1% pre-vetted software engineers to build your software.