1456
Odoo Module Migration: Version 8 Onwards
21 Oct, 2021
3 min read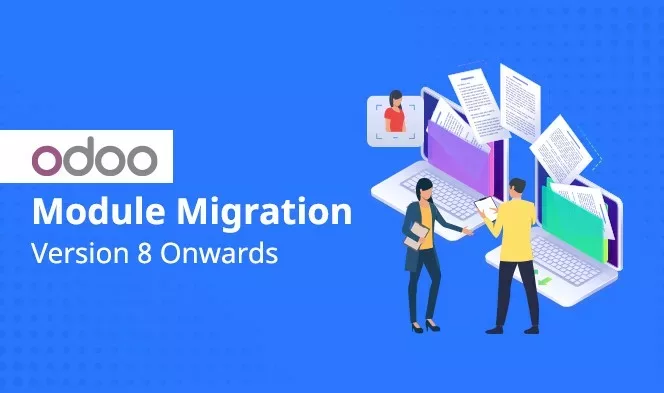 https://www.biztechcs.com/blog/odoo-module-migration-services/
Odoo is one of the widely used ERP systems across the globe. The majority of SMEs depend on Odoo to streamline their business processes, provide their users with a better experience, and increase employees' productivity. Over the years, Odoo has consistently released new versions along with fascinating new features that help businesses to work hassle-free and connect more with their customers.
With every new release, businesses need to migrate their existing Odoo ERP to the latest version. This can sometimes become a difficult task as it needs an ample amount of technical knowledge and guidance. However, this is when you can hire Odoo developers from Biztech, who can help you with the entire migration process.
Going further, let's look at the steps to migrate your existing Odoo ERP system with OpenUpgrade to the latest version.
Read Also: Odoo 17 for E-commerce Industry
Note: If you are using Odoo version 8 and want to migrate to the latest version 15, you will first need to migrate to version 9, 10, 11, and so on. These steps are for migrating from Odoo version 8 to version 14.
Step 1: Firstly, download all required OpenUpgrade modules from here.
Step 2: Make a copy of your original database and use it as a migration database.
Step 3: Go to OpenUpgrade's local directory of the version you want to migrate in, in this case it is v9 and later, then start Odoo server as we start for our normal database with –u all parameters.
Ex; python3 ./odoo-bin –addons-path=addons –db-filter openupgrade_test -d openupgrade_test -u all
Step 4: You will see a migration script running in the log, check for the errors if any.
Voila! Now you have successfully migrated to version 9. Repeat the same steps till you reach your required or latest version i.e. version 14/15. Once, you have migrated to version 14/(your required version), follow the below mentioned steps:
Step 5: Once you have migrated and successfully run the script, open the database from the browser.
Step 6: Please check that all the important data [SO/PO/Customer/Company/Invoices] are the same as the old invoices.
Step 7: Check any functional flow for other errors.
Step 8: If there are no errors, clean up the old or extra data generated in the migration process. To do so, download the Database cleanup module from here, and clean the extra data from the database.
Read More About: New Expected Features in Odoo 17
Wrapping up:
Migrate your Odoo ERP system to the latest version and streamline your business process. Still, confused with technical steps and need guidance? Don't worry, you have us. Hire Odoo developers from Biztech and we will help you with migration. Our developers will help you at each phase of migration, handle all technical issues, and enhance the overall business process.
All product and company names are trademarks™, registered® or copyright© trademarks of their respective holders. Use of them does not imply any affiliation with or endorsement by them.
Befriend Technology for Transformation
Selecting the right technology is pivotal to your business's growth and success. Have you already decided the suitable one for your next project? If so, we can help you take the next step. If not, we can help you decide the best option. Connect with the Top 1% pre-vetted software engineers to build your software.